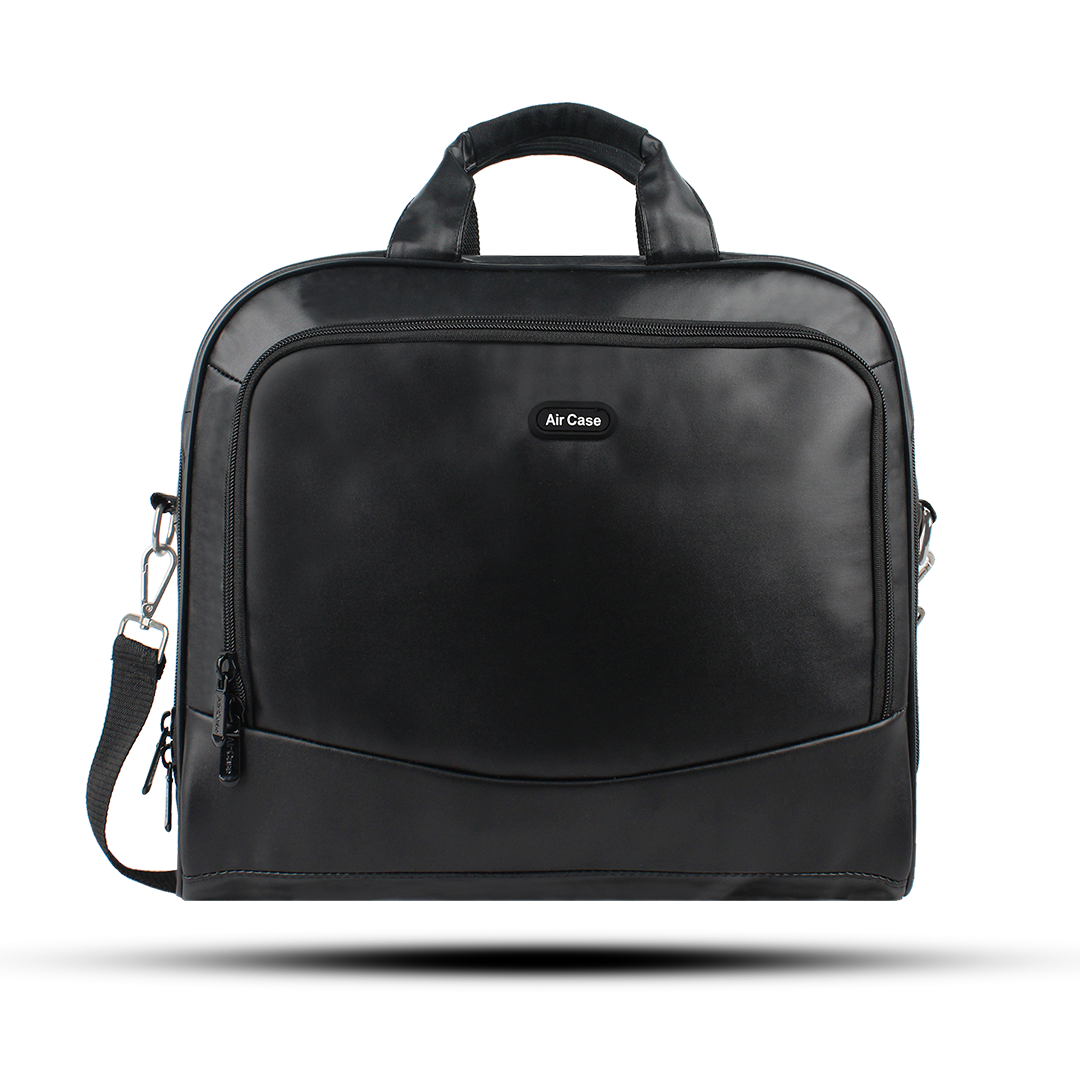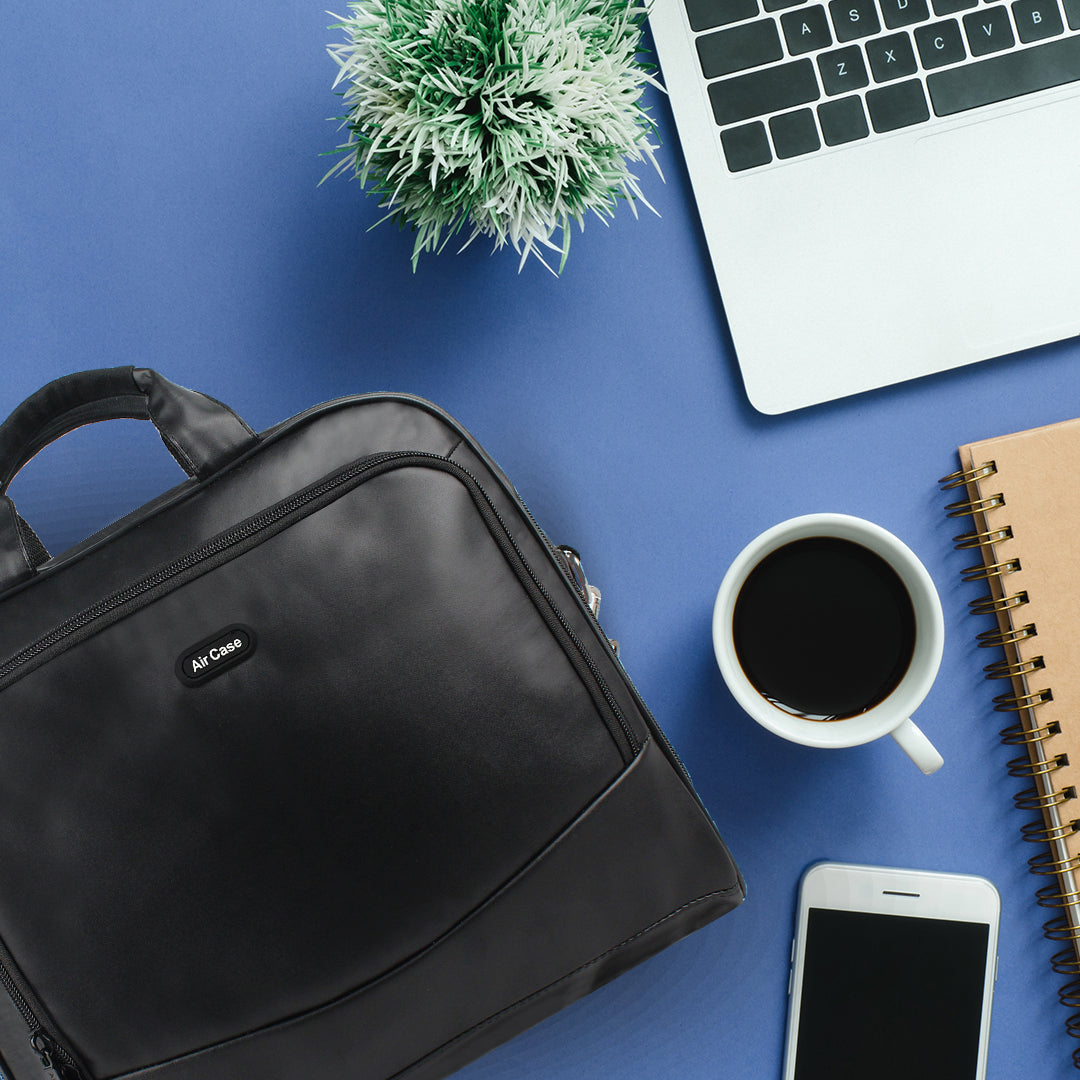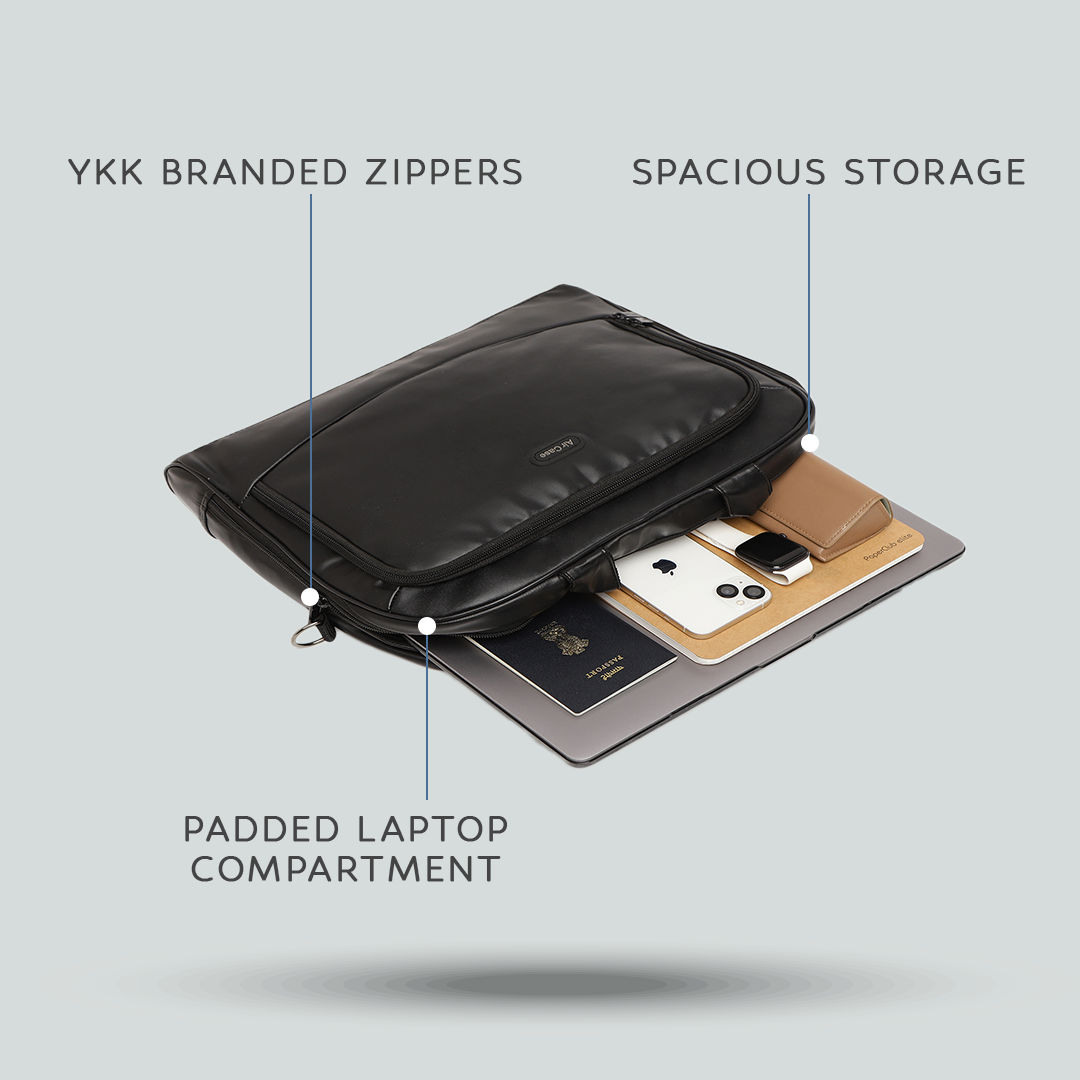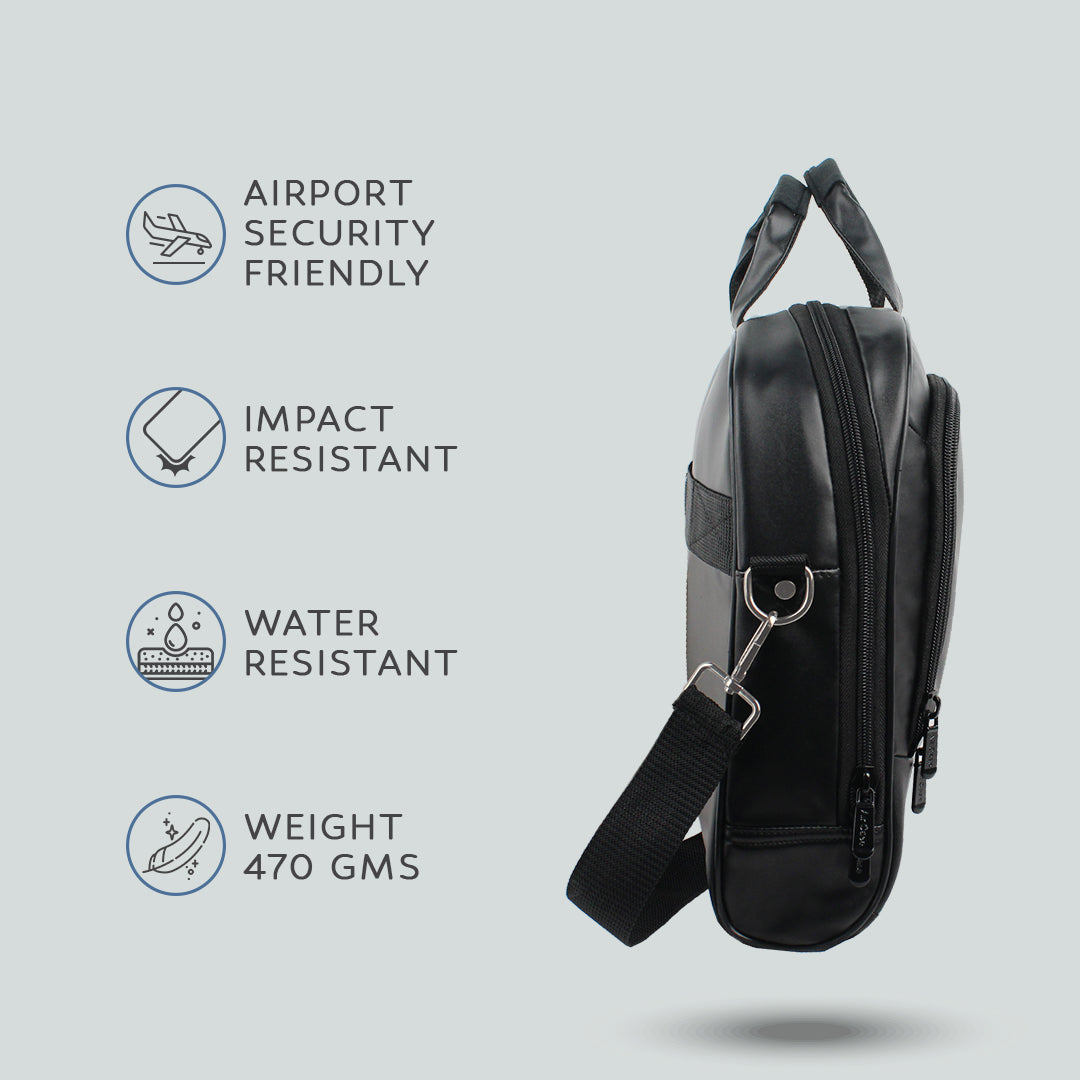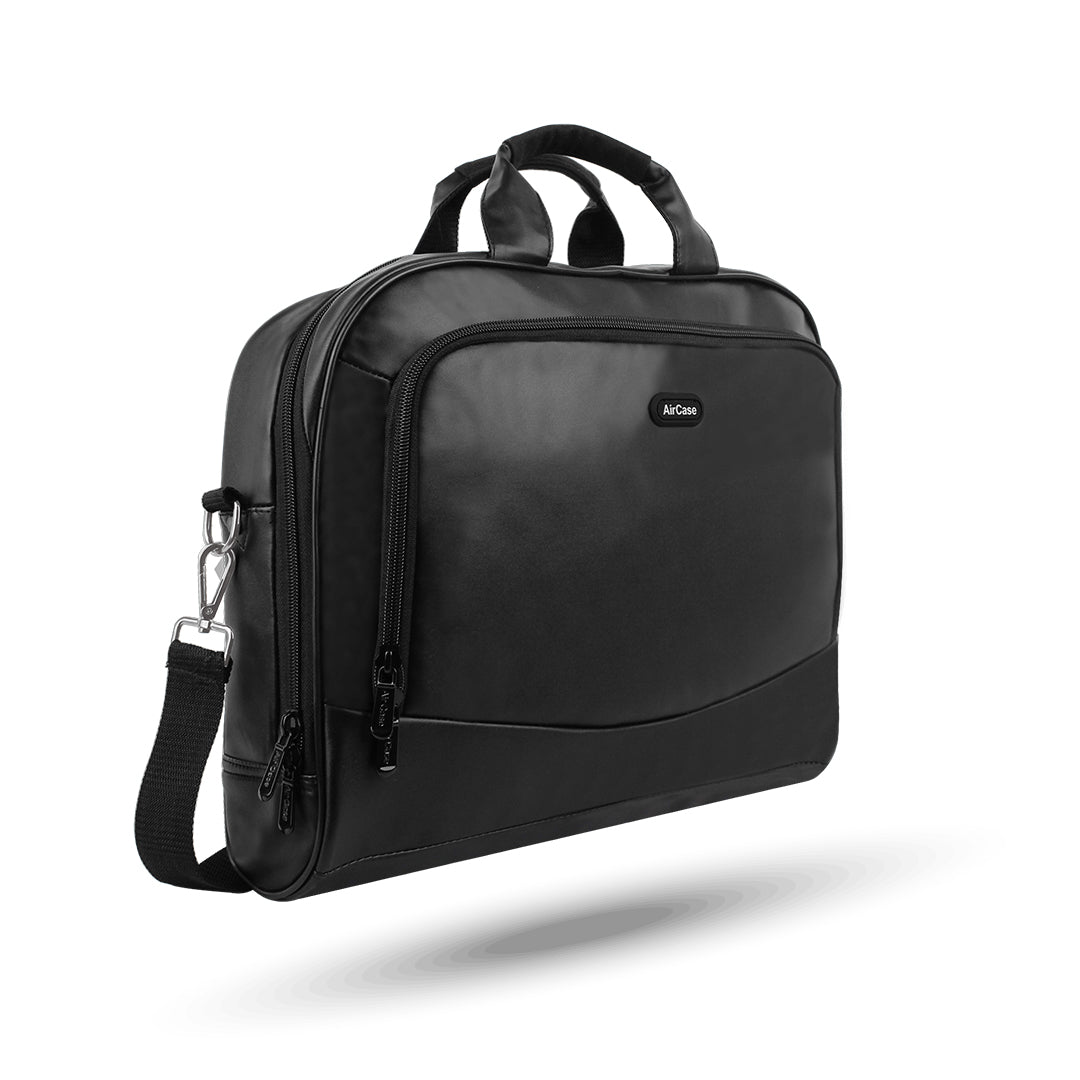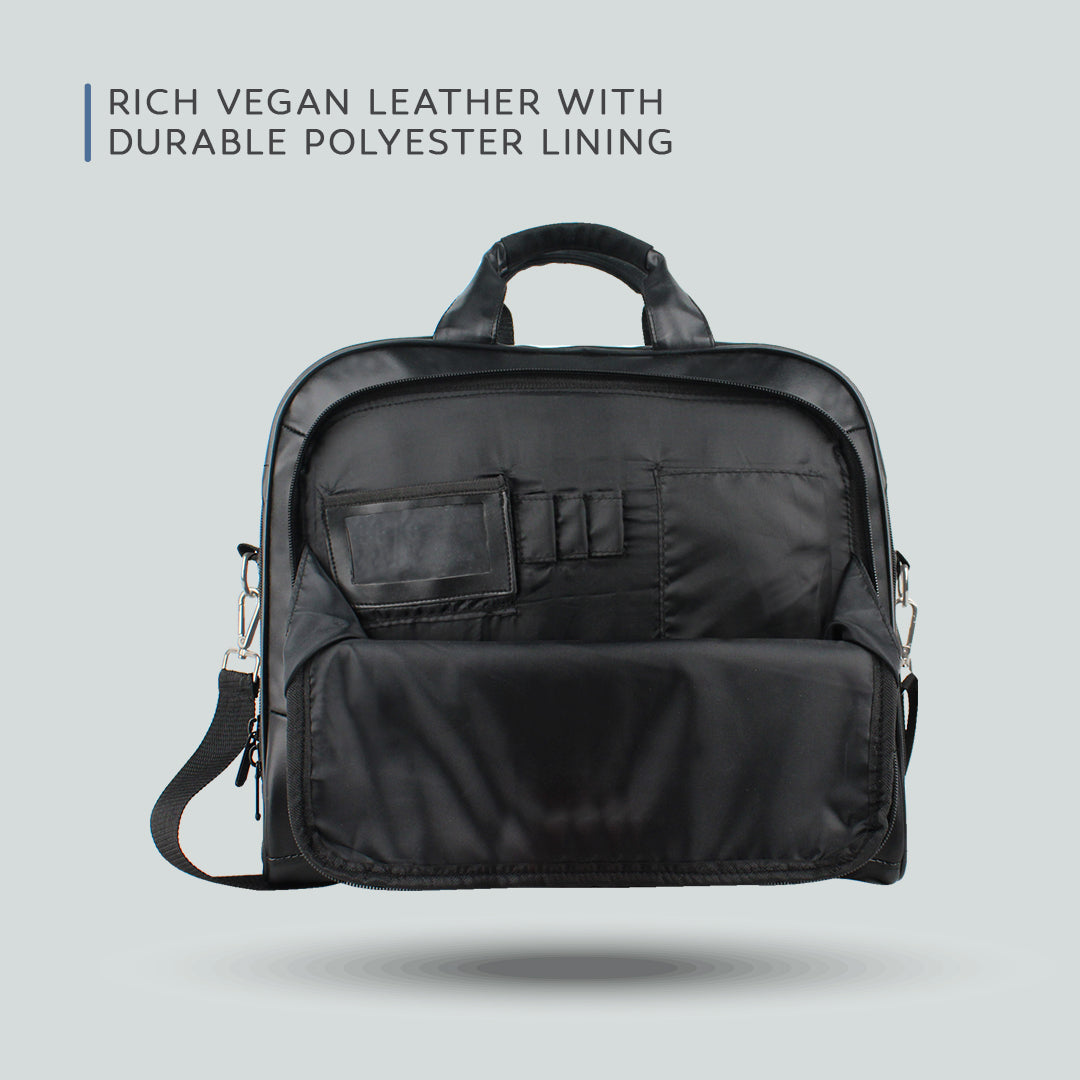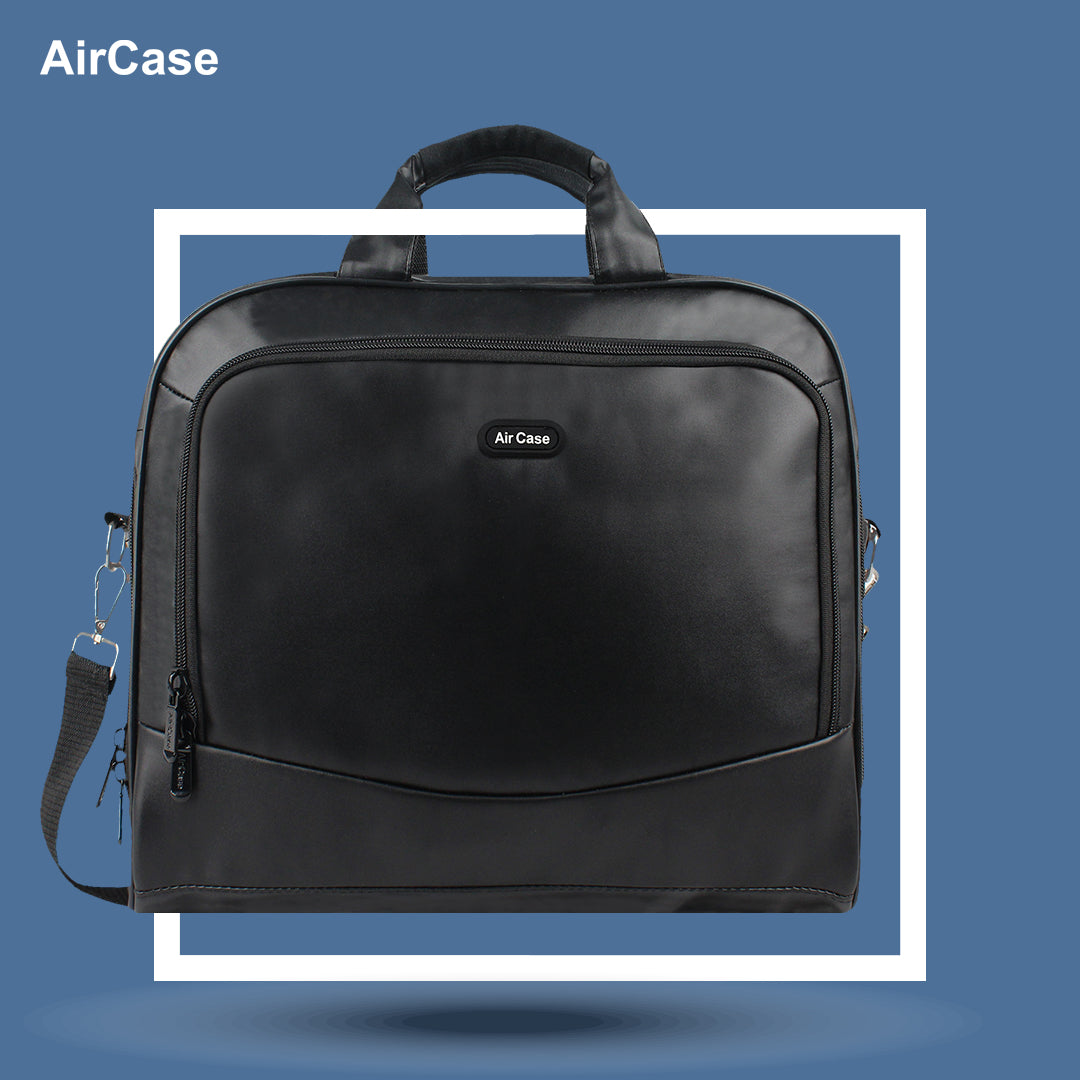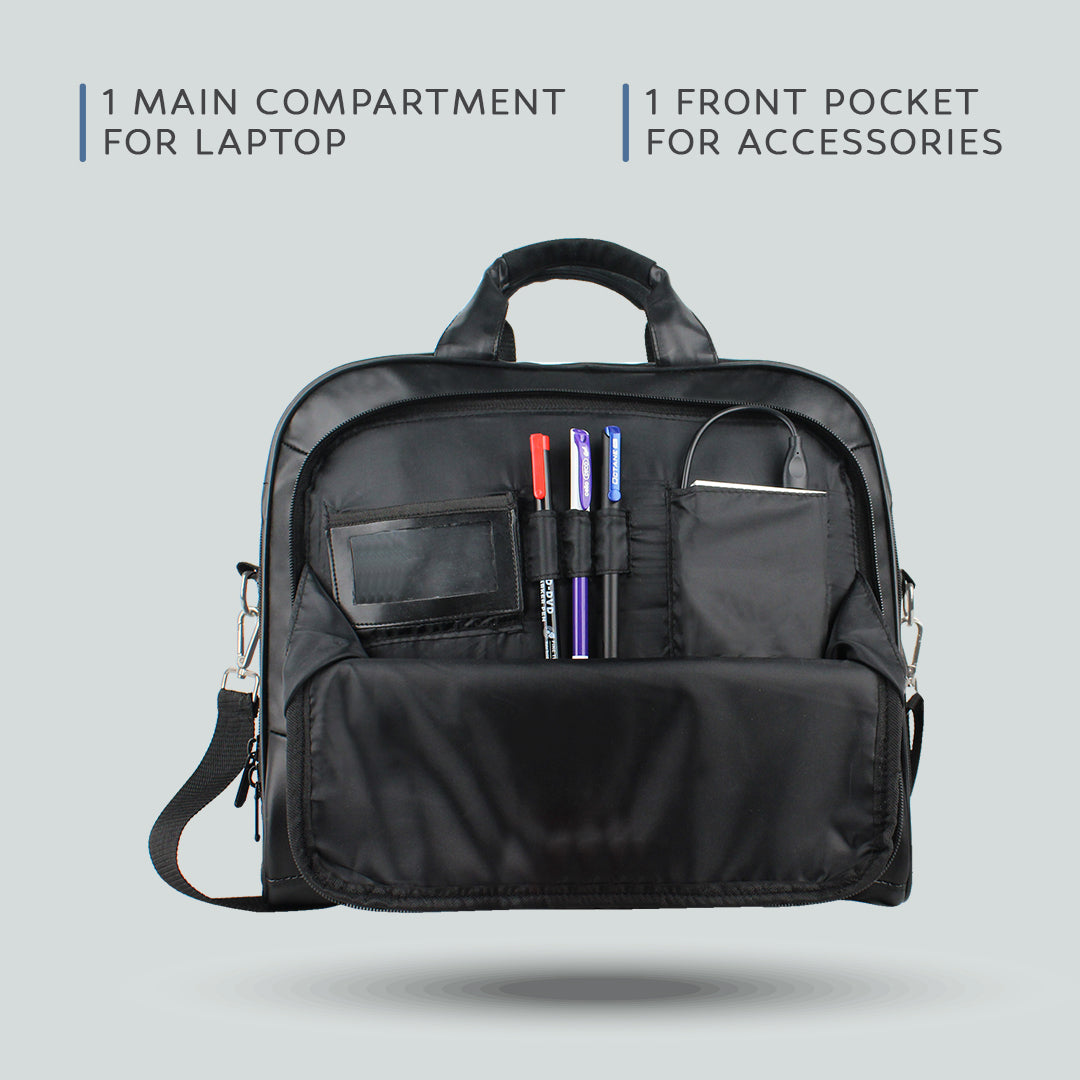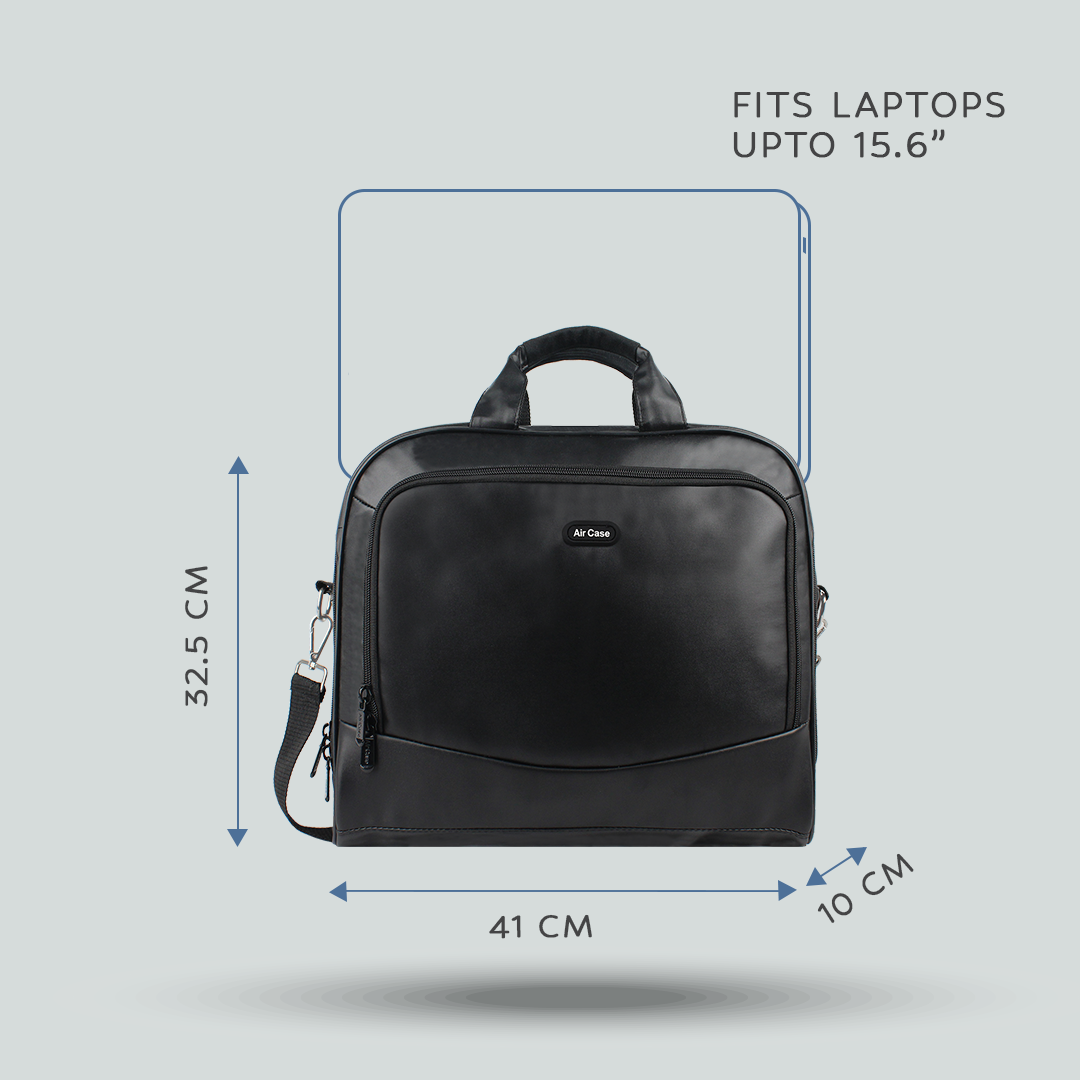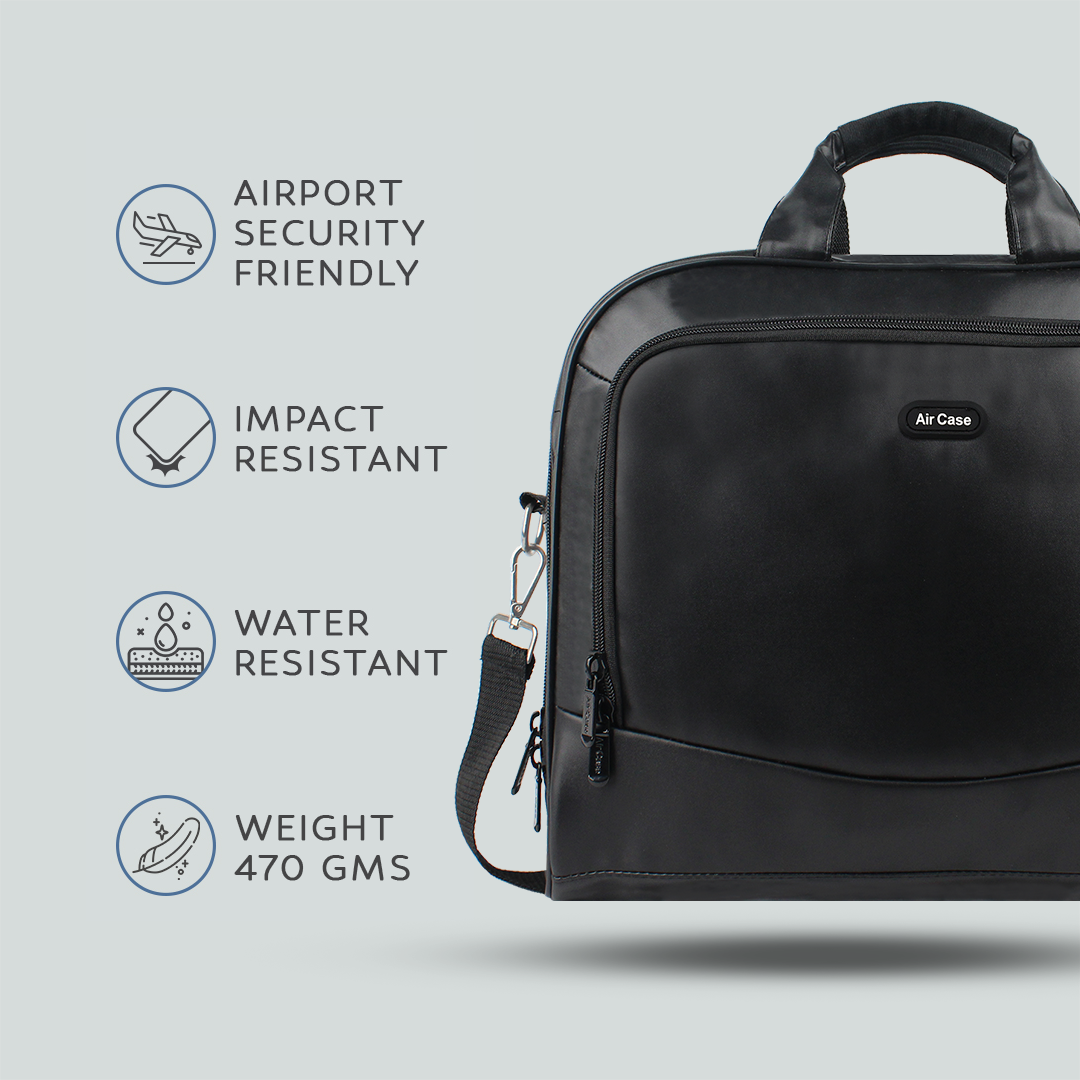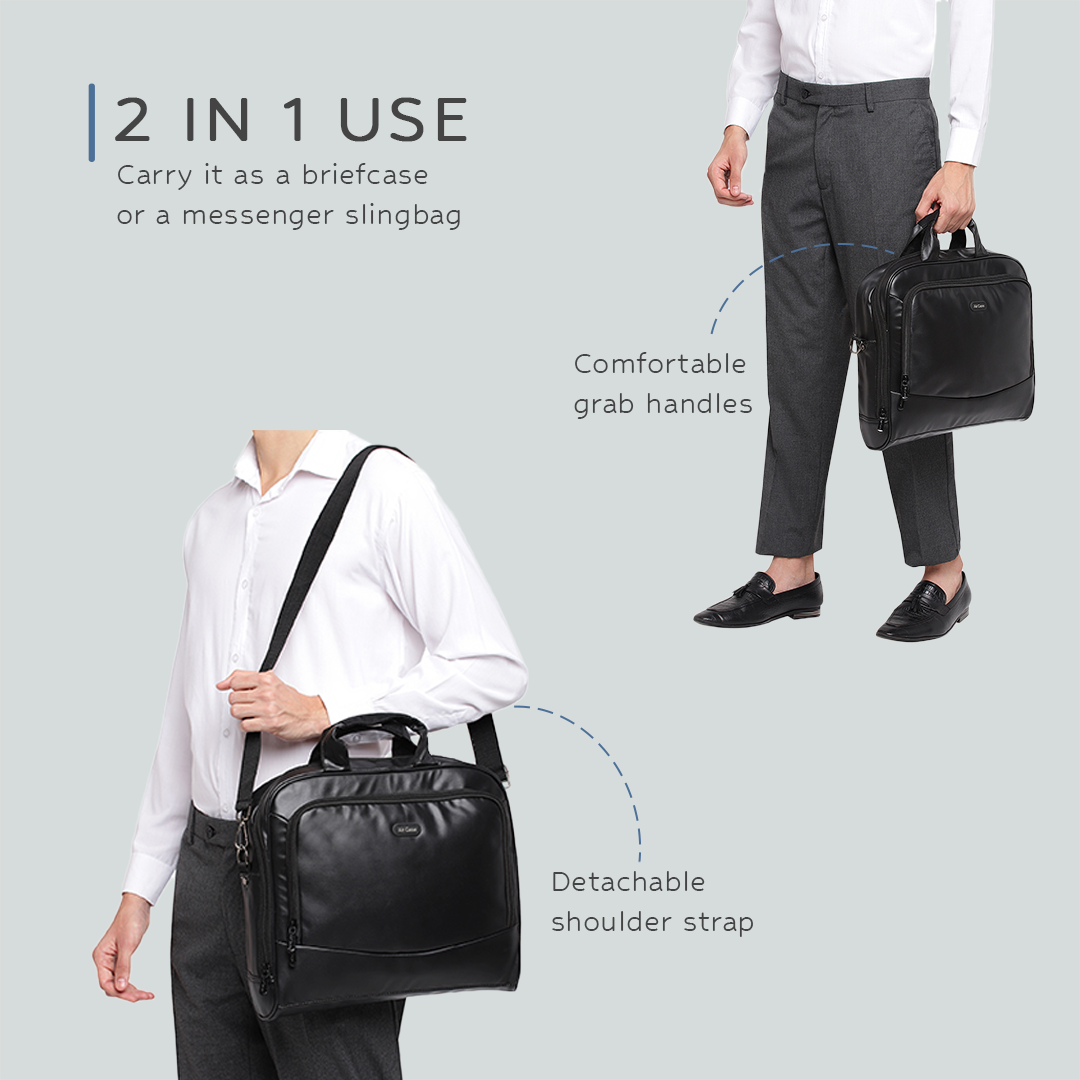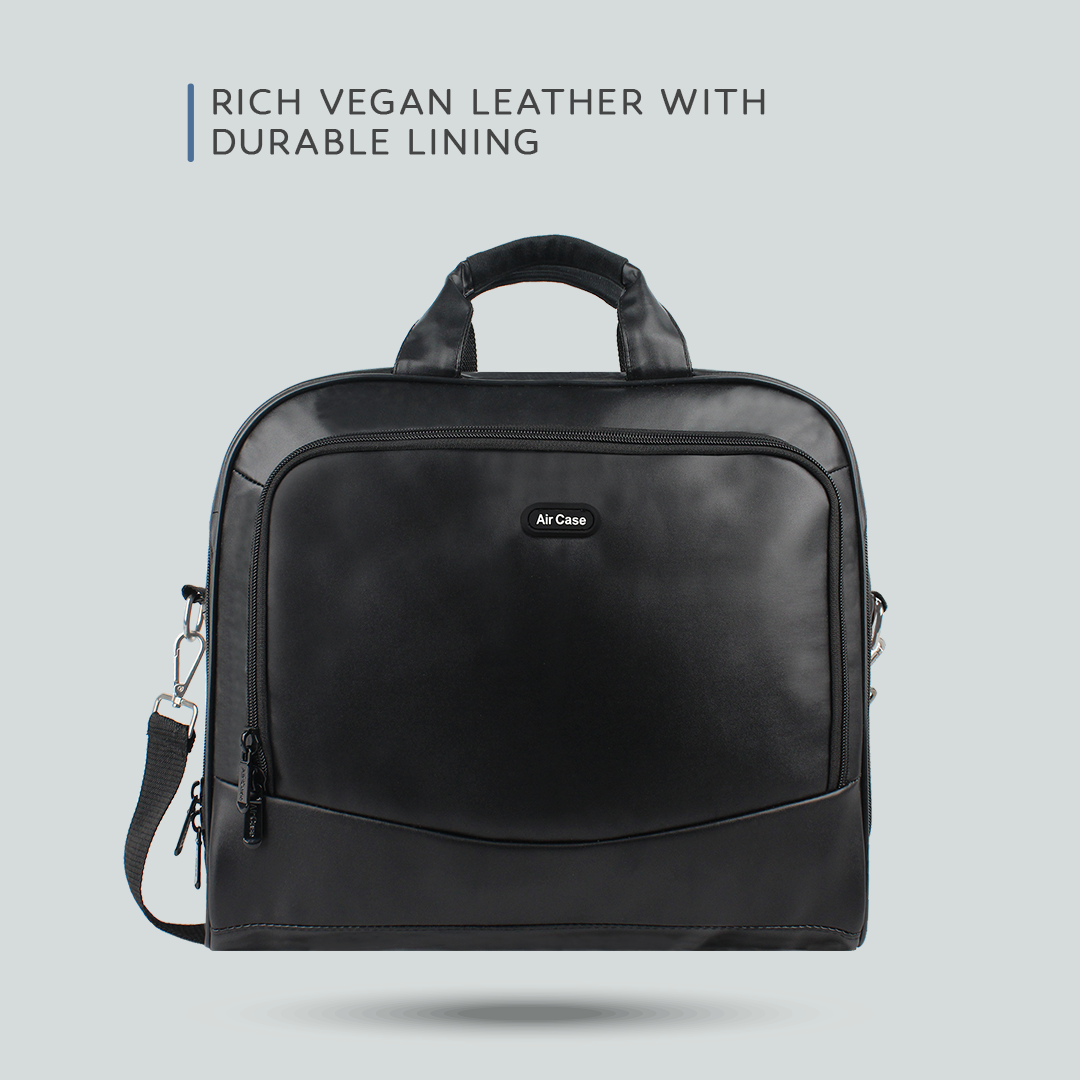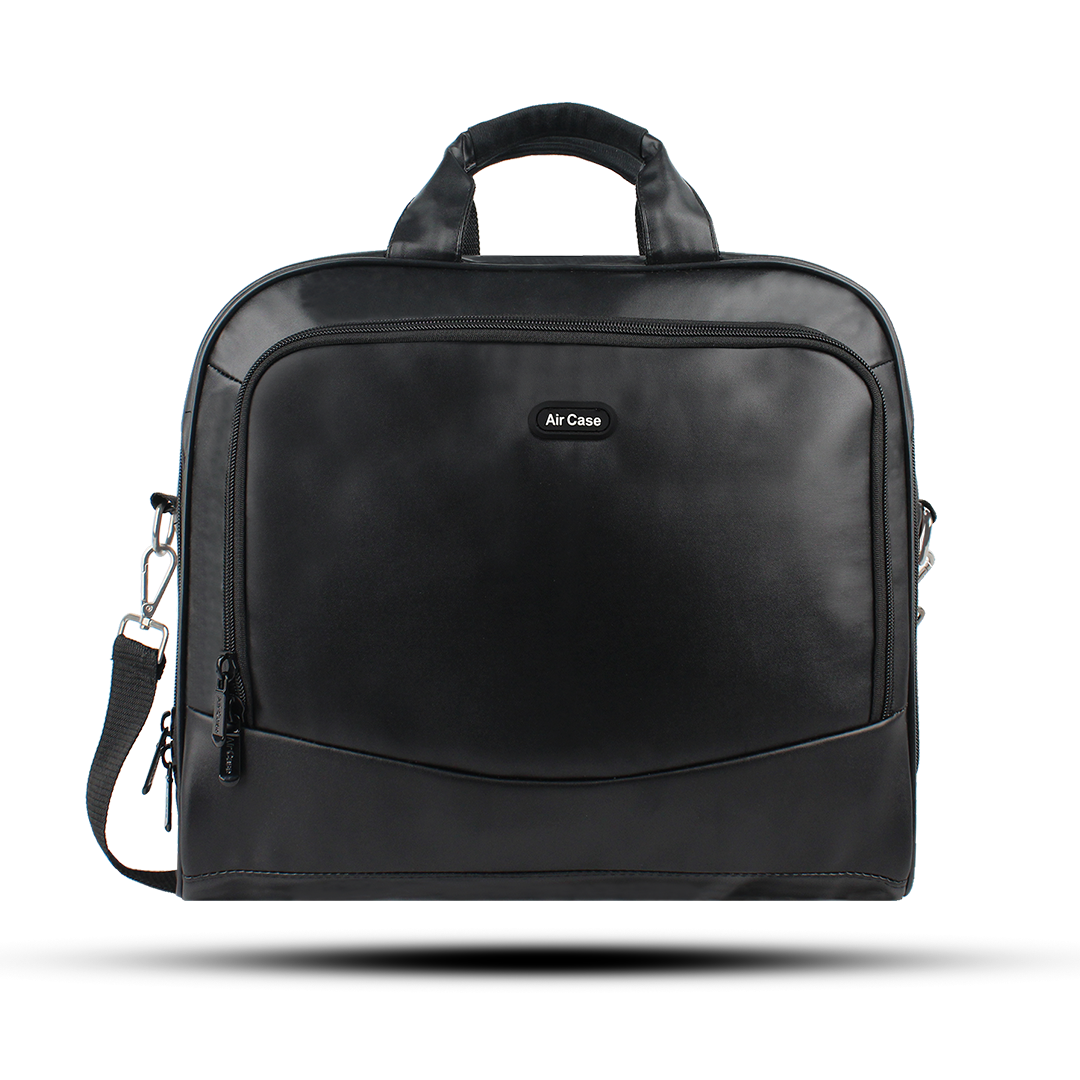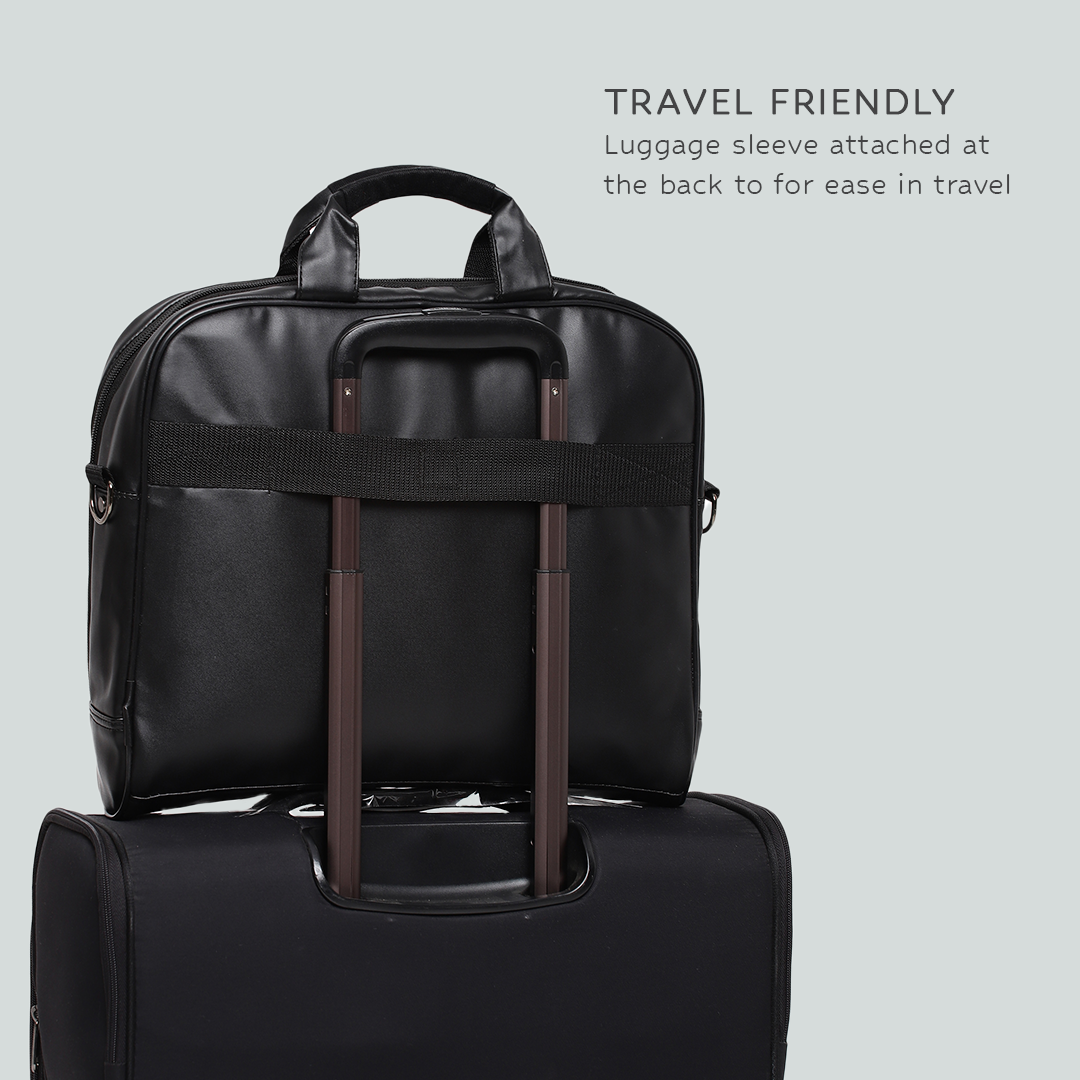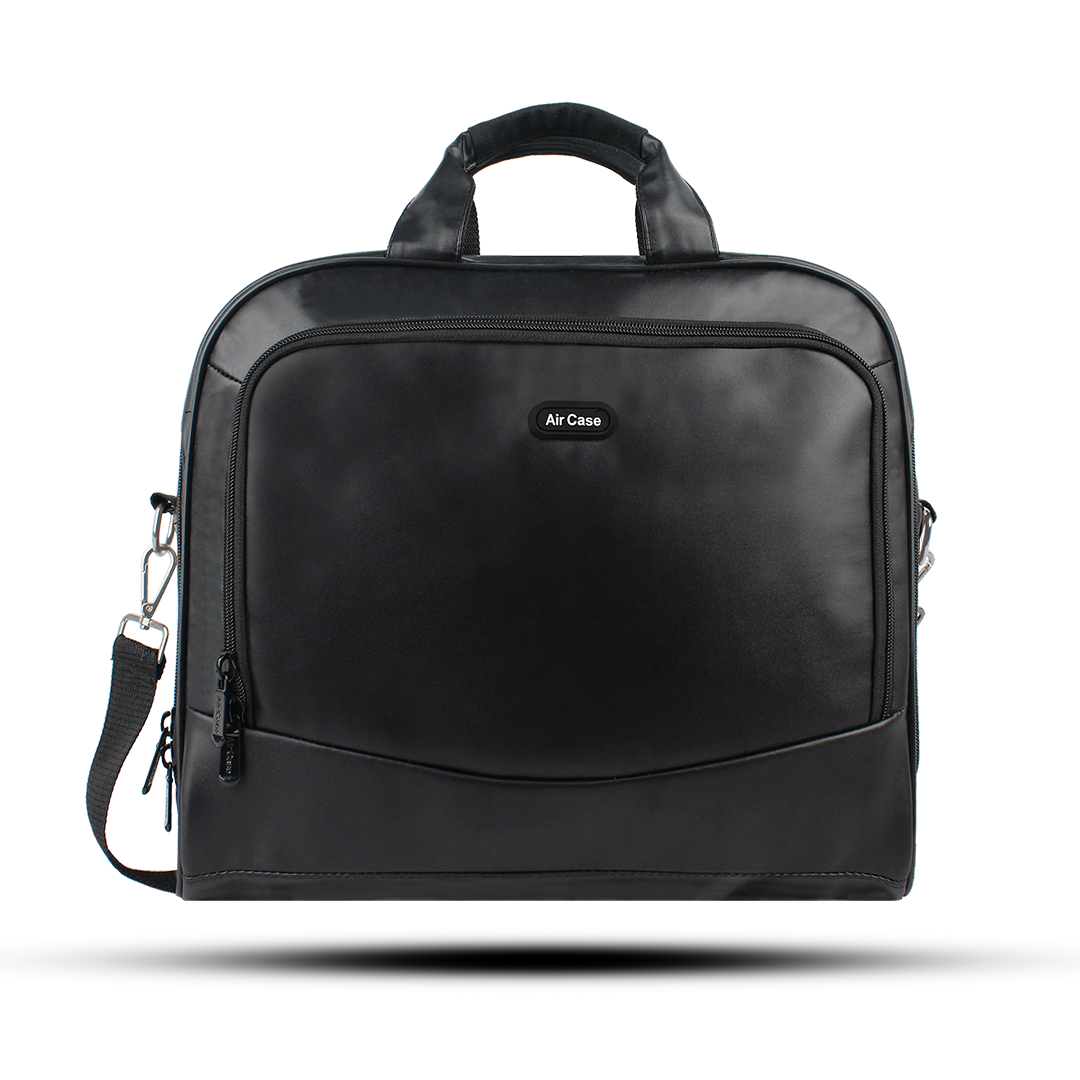 Vegan Leather Messenger Briefcase 15.6" Laptop Bag
Available Offers :
Use Code CART5 to get 5% off on cart value less than Rs. 1000
Use Code CART10 to get 10% off on cart value more than Rs. 1000
Highlights
• Made from premium vegan leather - Durable, water-resistant and stylish.
• Spacious main compartment for laptop/tablet/iPad and an external zippered pocket for smartphone, accessories and stationery.
• Comfortable handles and a detachable shoulder strap, so you can carry it two ways - either on your shoulder or in your hands.
• Travel sleeve for mounting on a cabin trolley bag.
• Wrinkle-free, water-resistant, and padded material that protects your laptop against dust, scratches and bumps.
• Compatible with laptops up to 15.6 inches.
• 1 year warranty.
Check Availability
Please enter pincode to check delivery time & product availability.
Who says you can't have a bag that's both practical and stylish? Our Messenger Bags prove that you can have your cake and eat it too (as long as you're not carrying cake in your bag, that is!) The adjustable strap ensures a comfortable fit for all body types, while the sleek design and classic colours make our Messenger Bags suitable for any occasion. Whether you're commuting to work, running errands, or travelling, our Messenger Bags will keep you organised and on-trend.
External dimensions: 10 X 41 X 32.5 CM,
Weight: 470 Gram
Compatible with laptops up to 15.6 inches.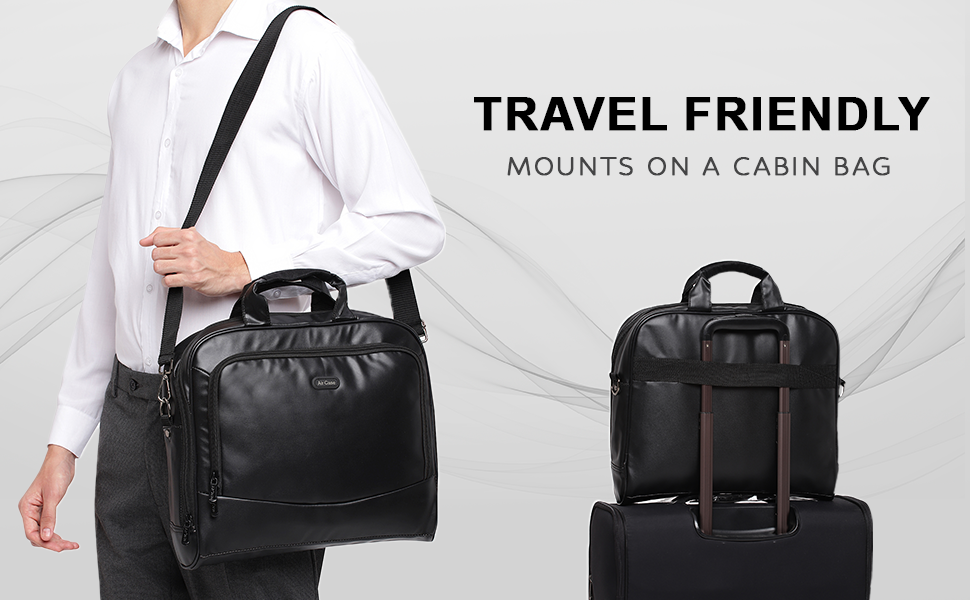 Your travel buddy
One bag, 3 different ways to carry. Comfortable handles so you can hold it in your hands, a detachable shoulder strap to hang it on your shoulders, and a trolley sleeve to mount it on the suitcase. The vegan leather messenger bag is perfect for anywhere and everywhere.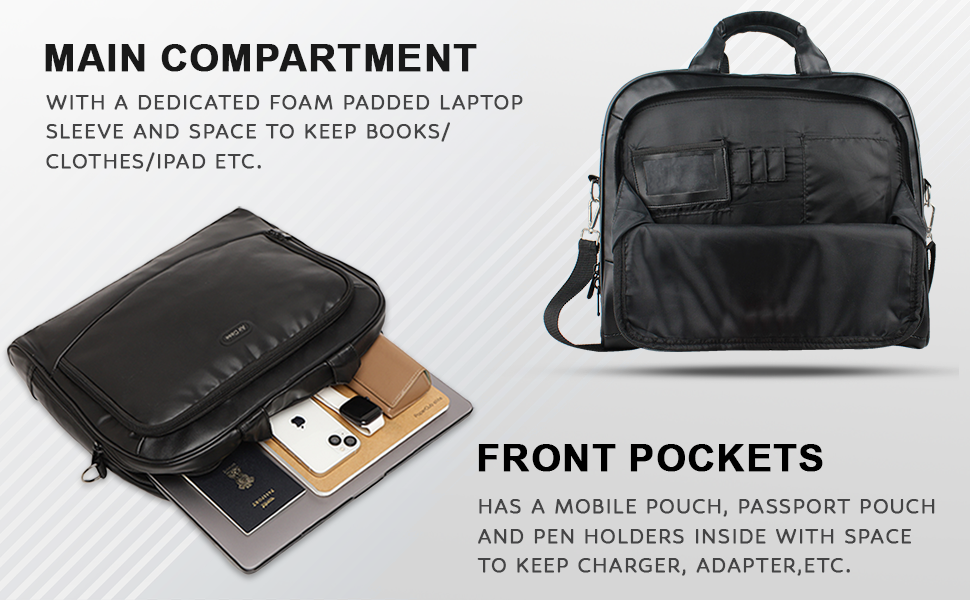 Spacious and functional
Large storage space with the main compartment for your laptop or tablet, and front zippered pockets for smaller accessories and stationery. With the vegan leather messenger bag, you can carry all your essentials without having to worry about running out of space!
Review for purchase
Quality of bag is good. Also sturdy & tough for use. Totally worth it.