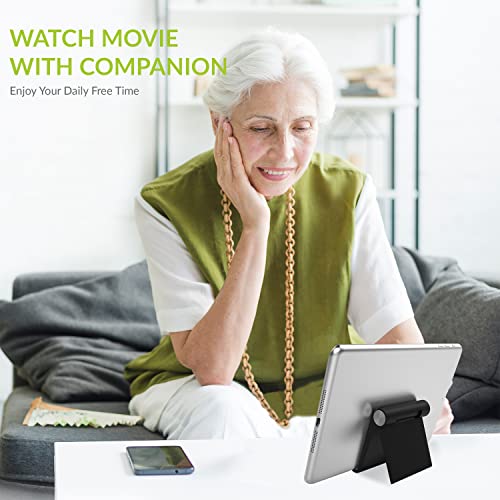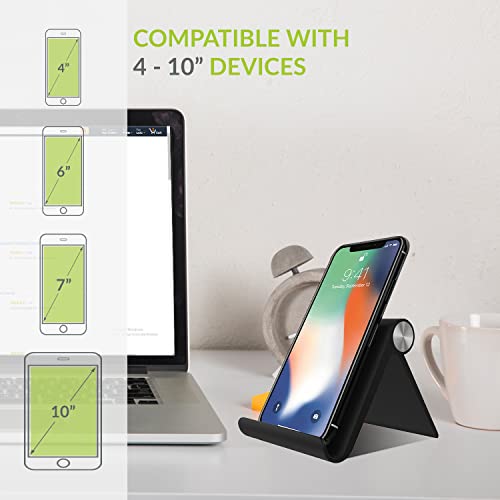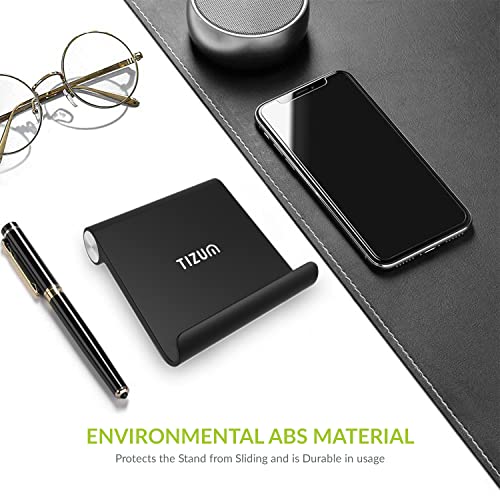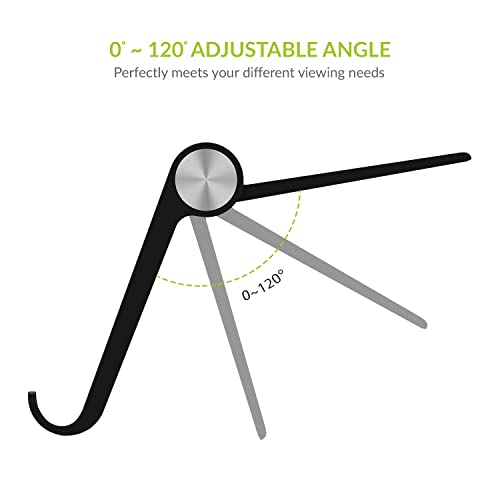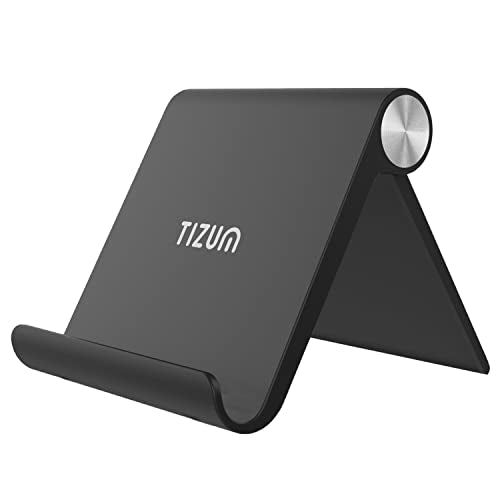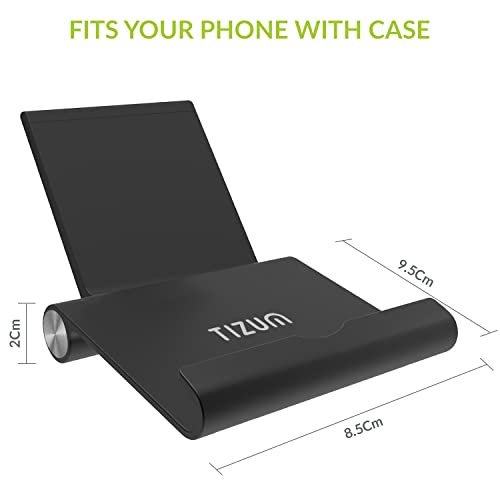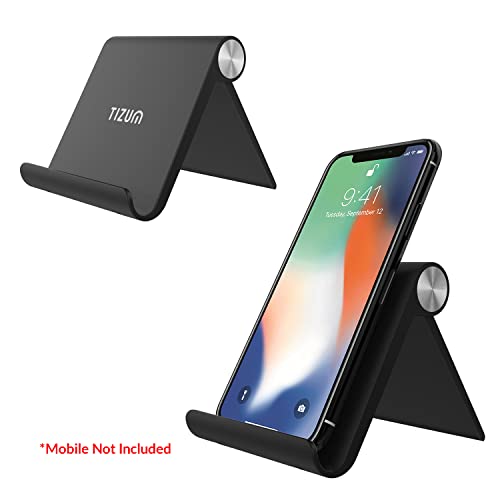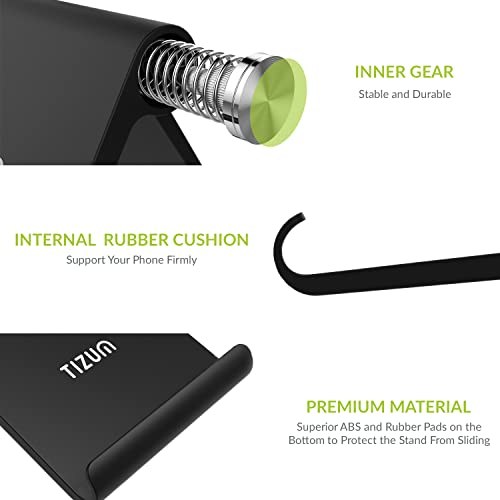 Tizum Foldable Portable Desktop Stand for Phones, Tablets Mobile Holder
Usability: - Provides hands free usability for watching videos, playing games and reading books. Holds 4-10 inch devices with ease

Features: - Rubber pads at the bottom of the stand to avoid slipping over surfaces. Anodizing helps in protecting the stand from scratching

Ease of Use: - Easy to use, stylish and scientific design that helps in hands free usability. Provides convenience for playing games, watching videos and reading books

Design: - Ergonomic design that provides seamless viewing angles in all direction. Easy to watch videos and play games. Universal design fits all kinds of phones and tablets

Built: - ABS Plastic finishing for that premium touch. Solid built with to quality hinges makes sure that the product will last long.
Free Shipping
15 Days Easy Return
Secure Payments
Check Availability
Please enter pincode to check delivery time & product availability.
Tizum Multi-Angle stand for Tablets, Mobile Phones, E-readers and Game Consoles. Tizum multi-angle stand is designed to hold 4inch-10inch e-readers, tablets, smartphone and game console. The multi-angle stand provides a convenient alternative to hold handheld devices. The stand allows for a comfortable hands-free use for reading books, video streaming and playing games. Multi-Angle Viewing, The stand is adjustable in various angles, which gives it the right tilt to enhance viewing experience. Press the button on the sides and adjust the stand to the desired position. Releasing the button will lock the angle. Usability Anodized Aluminium provides a scratch free stand. The stand comes with rubberized under sides to protect phones from scratching and slipping. Solid-Built Built using Solid Plastic to give it that sturdy and strong finishing. Can hold up to 11pounds of Weight. The stand weighs only 155gms and its compact design keeps it completely portable. Aluminium Stand with Multi-Angle foldability, provides seamless viewing angle. Light weight helps for easy portability. Learn to prepare awesome new recipes. Place the stand in the kitchen to watch videos conveniently while cooking. Holds Nintendo switch console for the perfect gaming experience. Desk stand for iPad, holds iPad conveniently for easy working. Provides hands free reading for Kindle readers Cell phone Compatibility: iPhone 7/8Plus, iPhone 8/7, iPhone X, galaxy S9/S9Plus. Tablet Compatibility: Fire HD8., Fire HD 10, Fire 7, Surface pro, Samsung Galaxy tab iPad Compatibility: iPad pro10.5, iPad pro, iPad mini, iPad mini 4, iPad mini2, iPad air Gaming Console compatibility: Nintendo Switch.