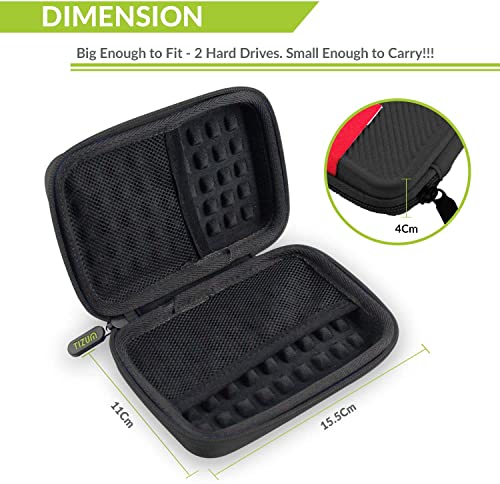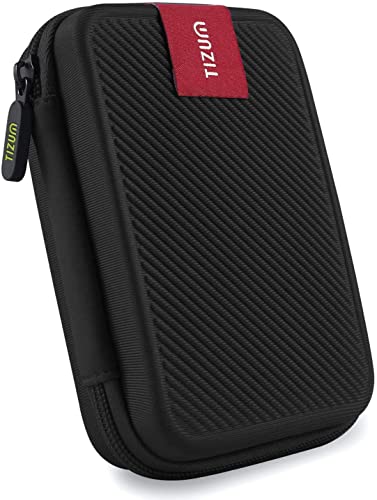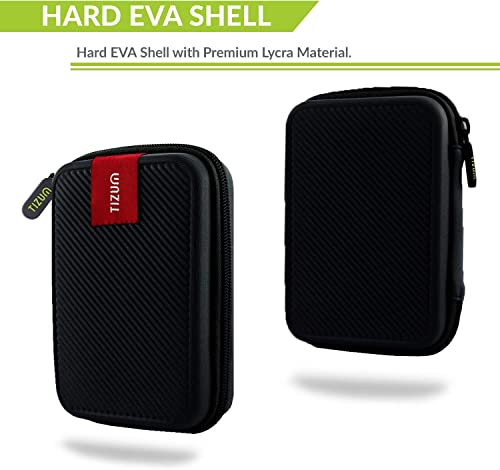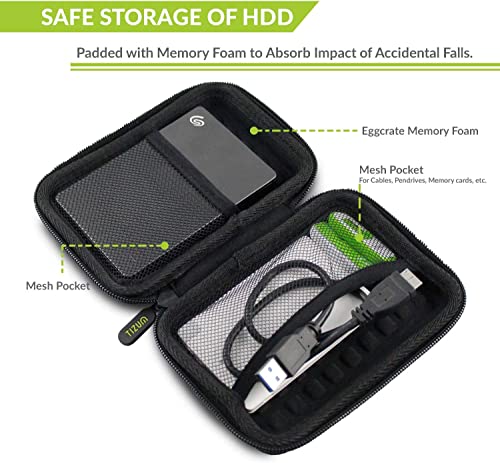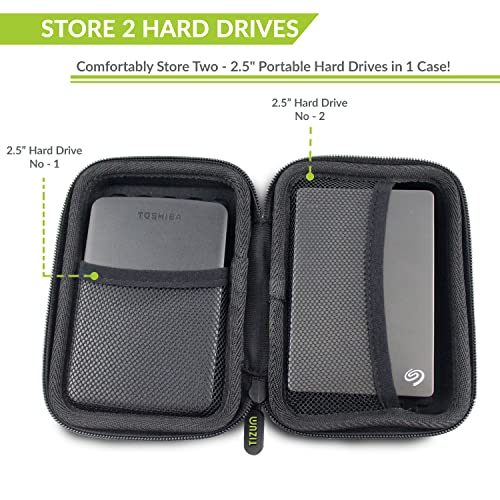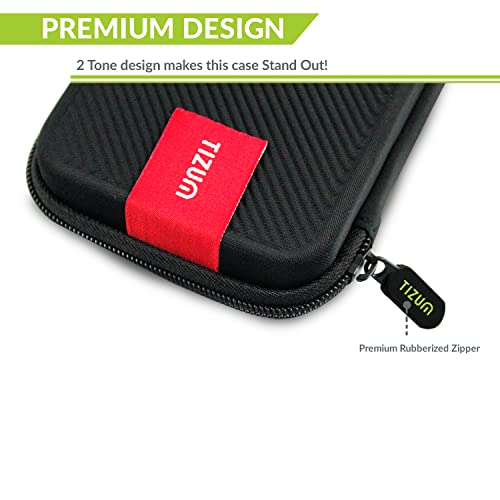 TIZUM External Hard Drive Case for 2.5-Inch Hard Drive - Double Padded (Black)
Highlights
* Compatible with WD, WD Essentials 2.5-inch Hard Drives
* Protect your Data -
* Unique design
* Dimension: 5.5-inch x 3.4-inch x 0.7-inch(All HD Cases)
Check Availability
Please enter pincode to check delivery time & product availability.
Protects your Hard Drive Case:
Carry your hard drive securely in this hard drive carry case pouch. It protects your hard drive from dust, scuffs, scratches, shocks and bumps. Carrying a hard disk in this pouch also ensures that it stays protected from accidental falls. This cover pouch is ideal for a 2.5-inch hard drive. So, you can conveniently tuck any hard disk of this size into this pouch, irrespective of the make. Equal Sized Mesh Pockets Ensures you can fit in 2 Hard Drives together!!! The innovative design Two Mesh Pockets inside the universal travel case securely hold your storage connecting USB cable, memory cards, pen drive, pocket power bank, computer gadgets or any other small electronic accessories.Eggcrate Memory Foam is ready to absorb the impact of Accidental Drop & Ding. To protect further we have used the Foam on both the sides. Made for inner Nylon Material Bubble-padded interior inside the case would definitely protect the inside contents against damage.