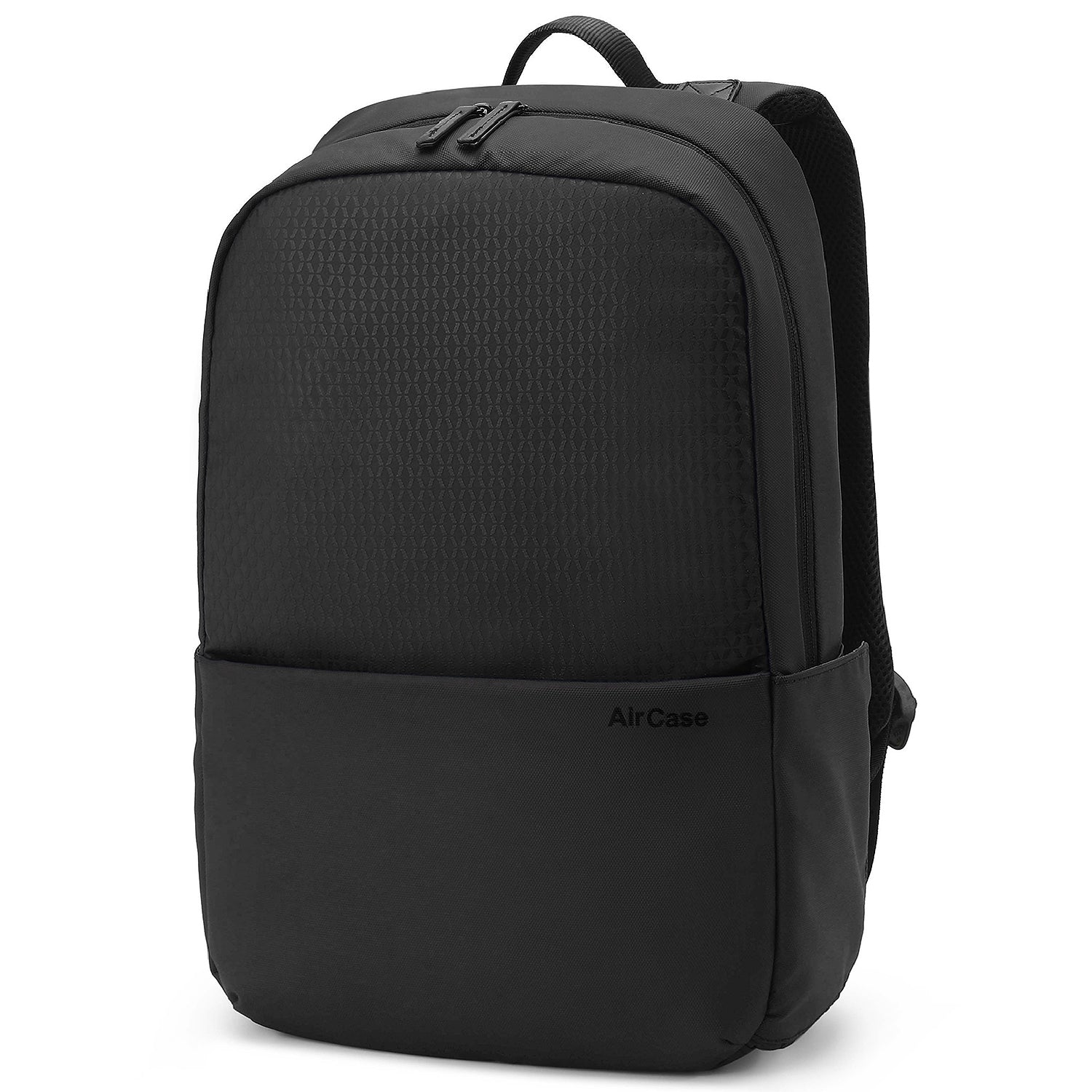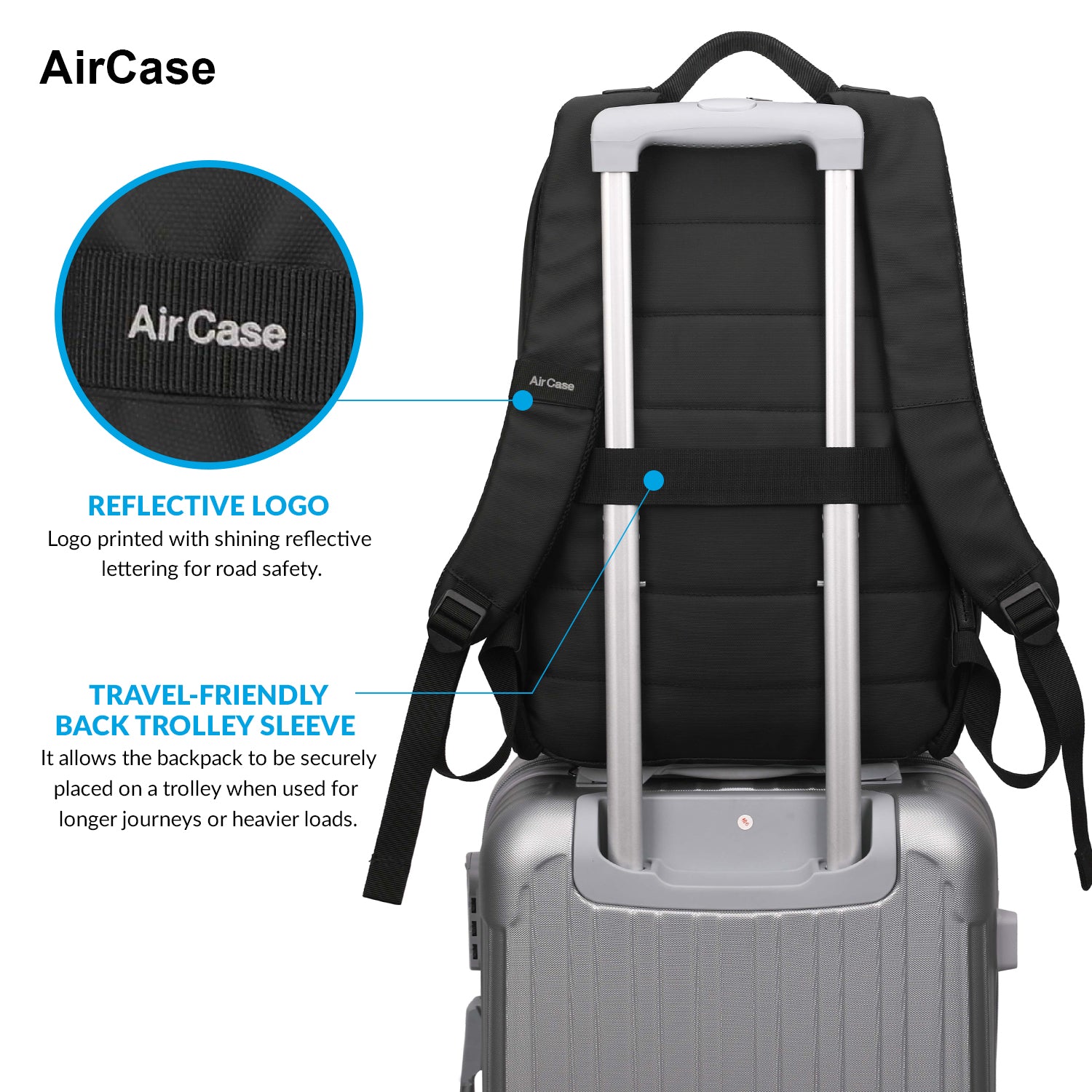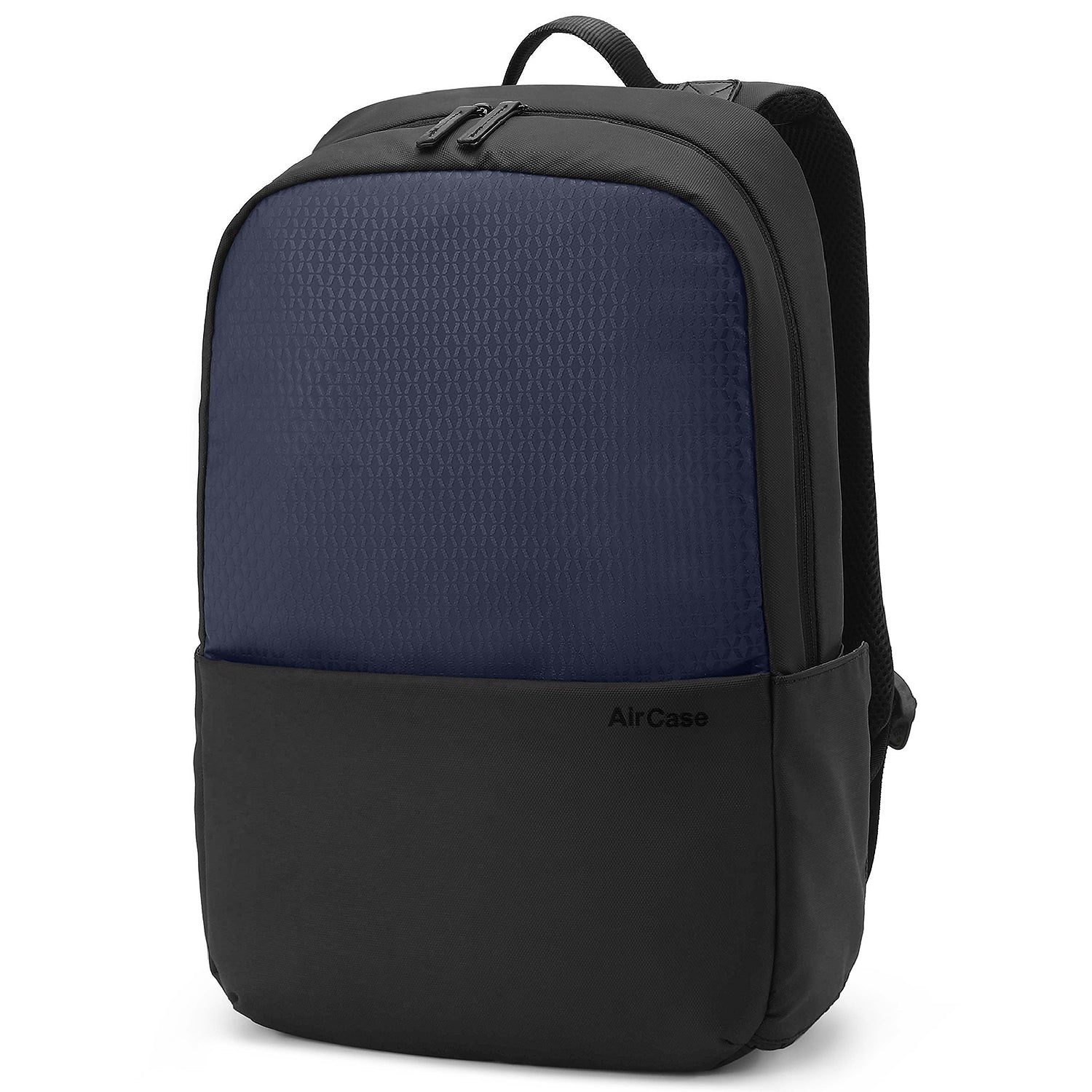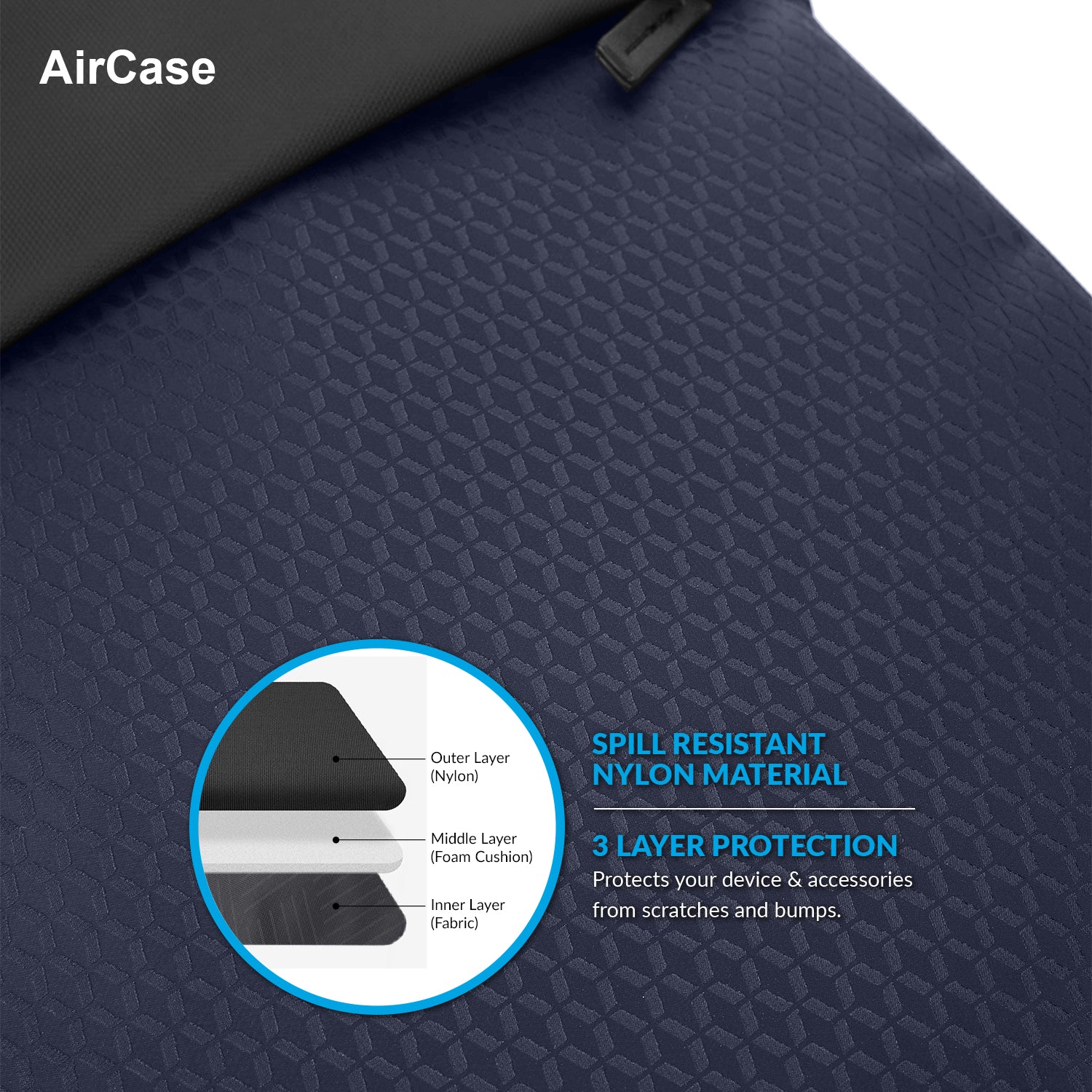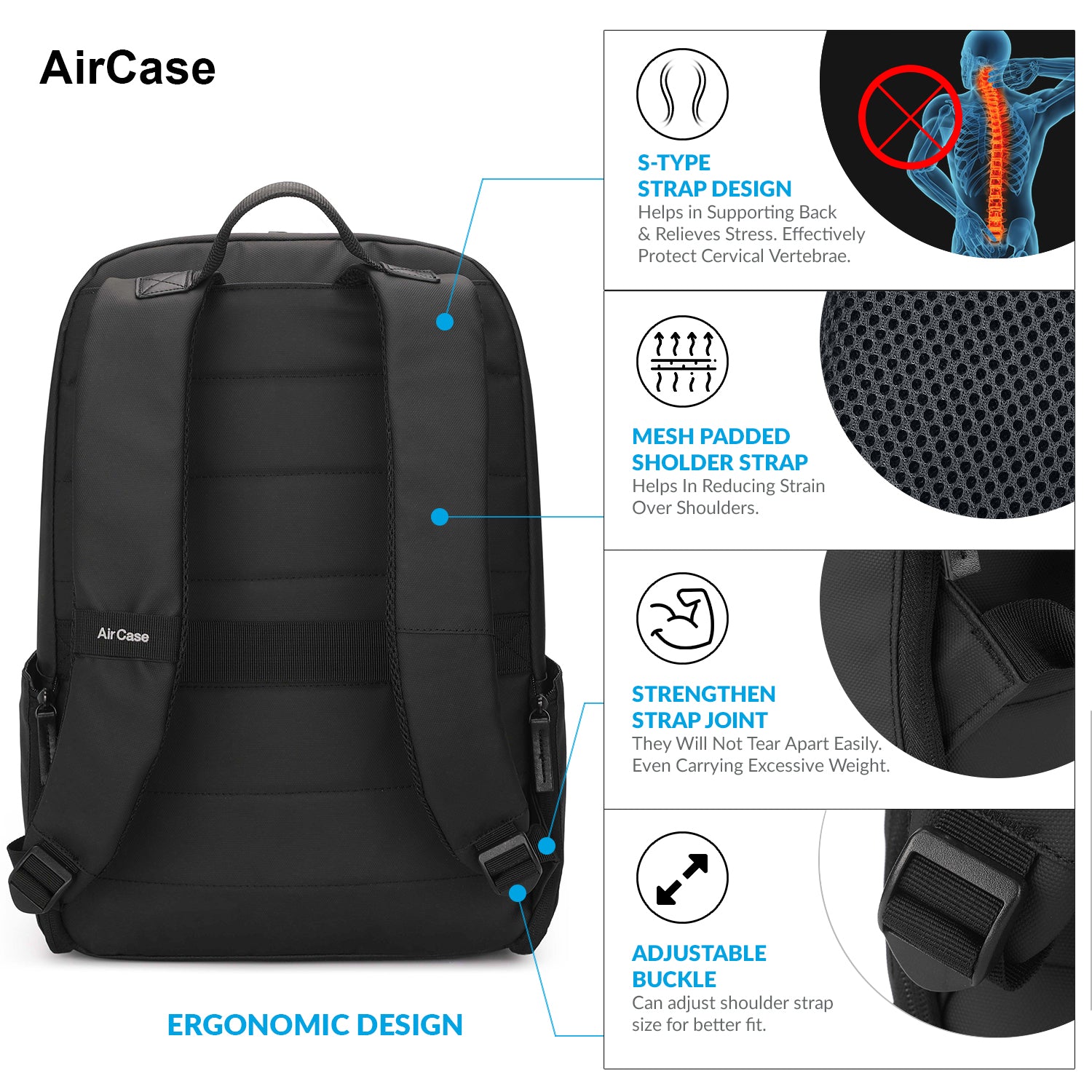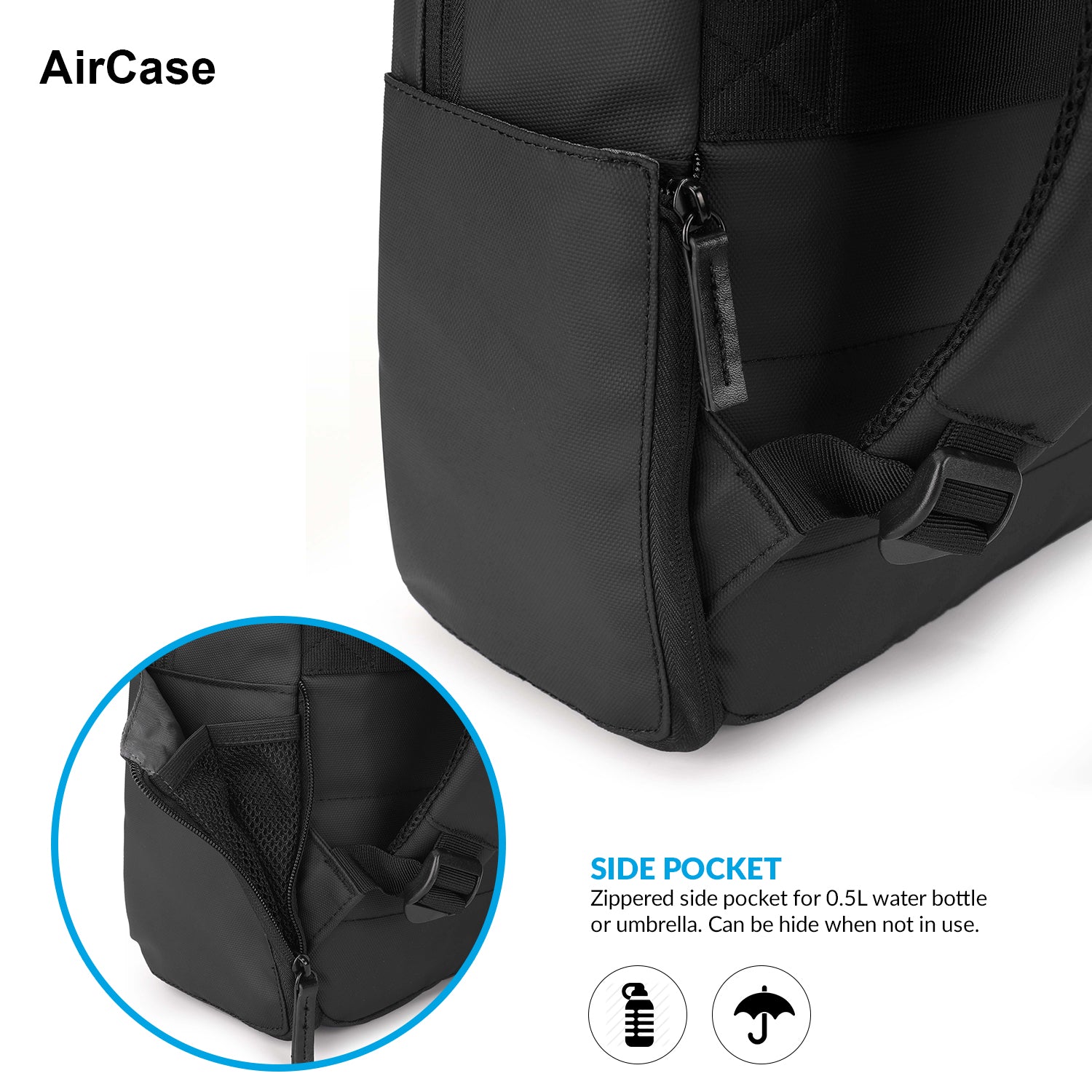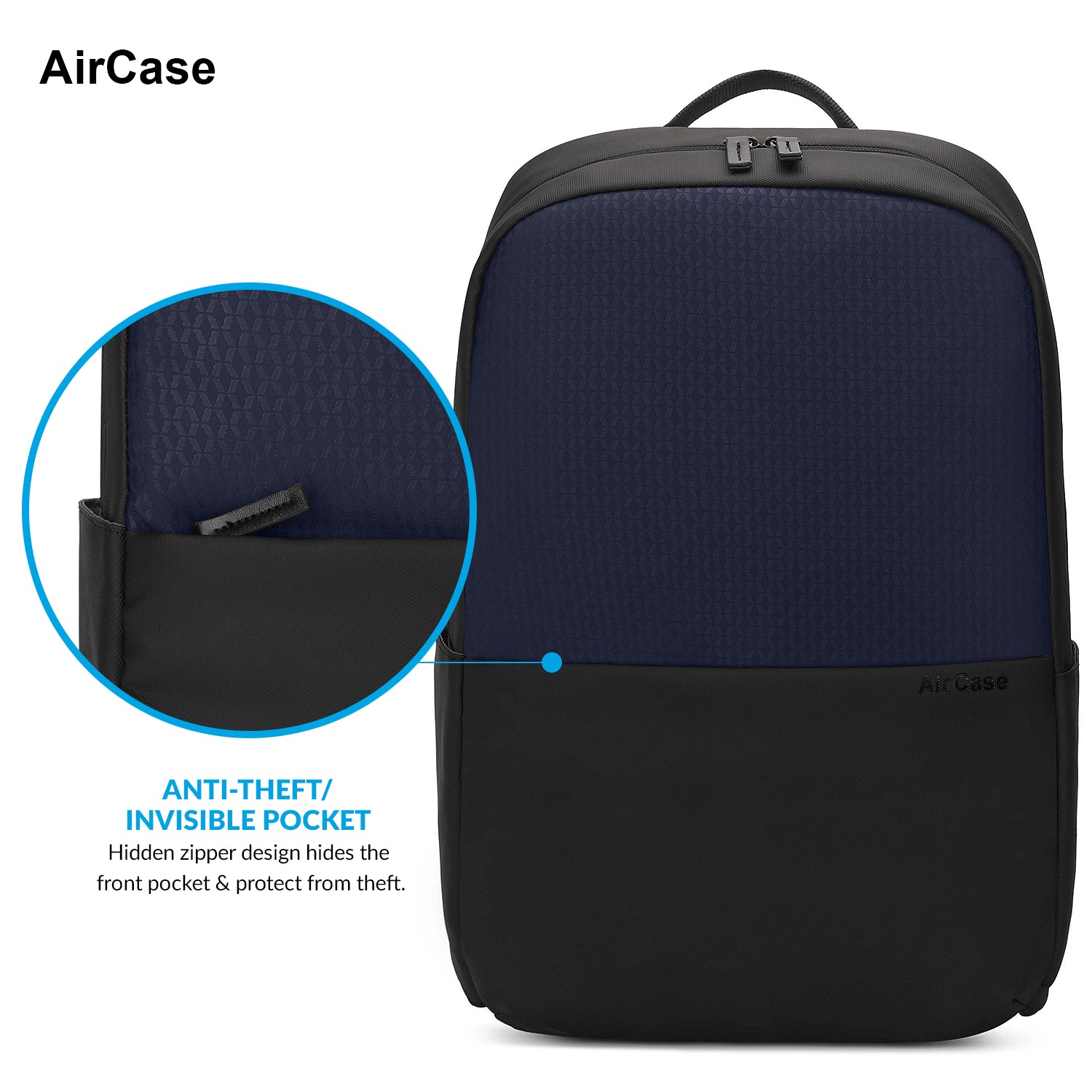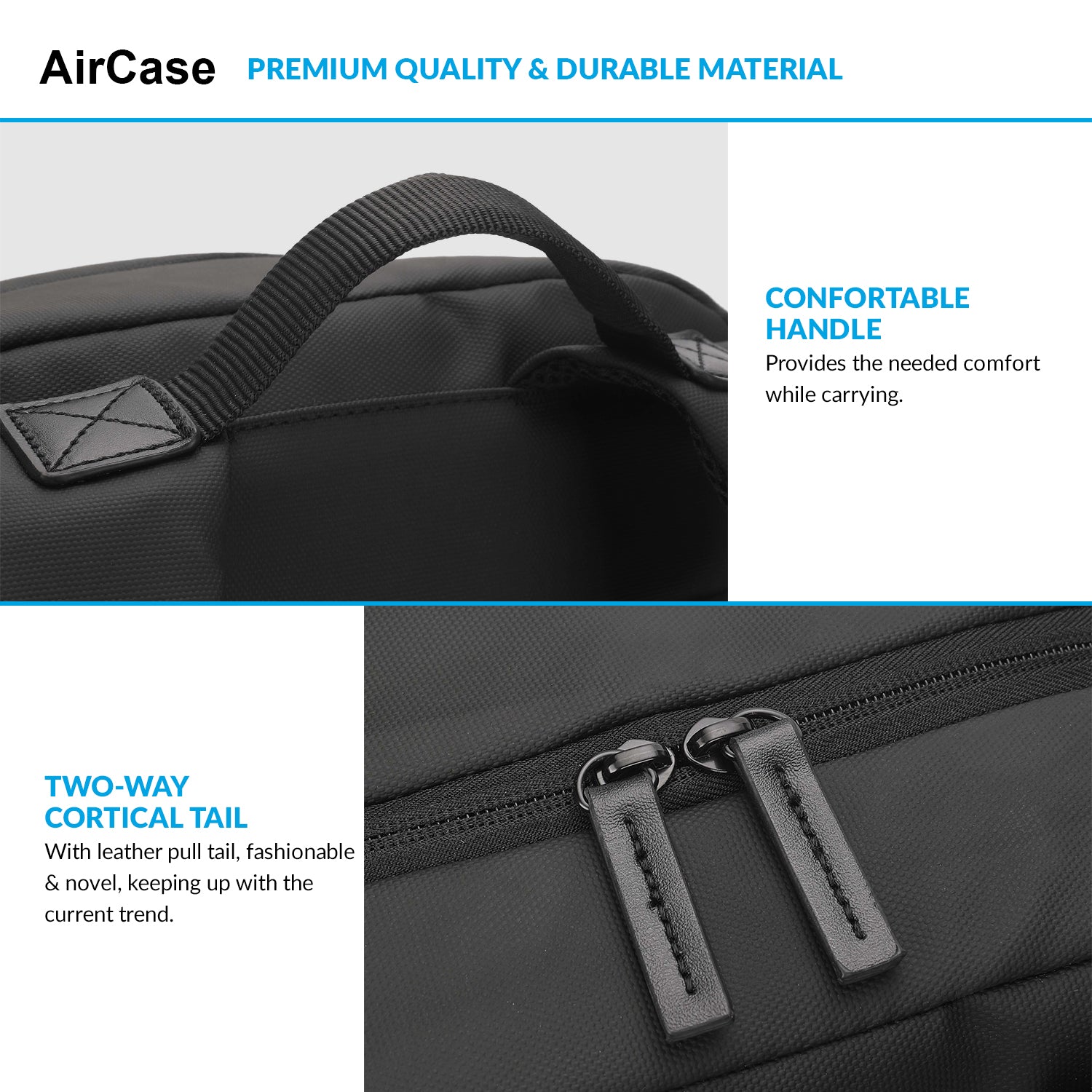 The Bureau Backpack
Available Offers :
Use Code CART5 to get 5% off on cart value less than Rs. 1000
Use Code CART10 to get 10% off on cart value more than Rs. 1000
Highlights
• Made with high quality polyester
• Compatible with laptops upto 15.6"
• 1 Main Pocket with compartments for laptop & other essentials + 1 small front pocket
• Adjustable shoulder straps with trolley strap
• 12 Months Warranty
Check Availability
Please enter pincode to check delivery time & product availability.
Stylish and durable: Made of high-quality nylon and polyester that is not only water-resistant and lightweight but also sturdier than regular backpacks so you can carry it with ease all day. The bureau backpack comes with mesh padding at the back for comfort and adjustable shoulder and side straps for a good fit so your shoulders aren't weighed down by the weight.
Spacious dedicated compartments:

Large storage space with a dedicated compartment for your laptop, a separate compartment for your tablet, an external compartment for accessories and stationary, and additional pockets for smaller accessories. Now, carry all your essentials without having to worry about running out of space!
Best travel buddy: A sturdy top handle to carry it in your hands, adjustable shoulder straps to hang it on your shoulders with ease, and a trolley sleeve that allows the bureau backpack to be securely placed on a trolley when used for longer journeys. Plus, an anti-theft pocket for your passport, wallet and other essentials to keep them safe and secure, 12 Months Warranty.
Designed for most 15.6 Inch Laptops
Dimensions: 48cm x 33cm x 16cm
Weight - 700 g
Which colour will i get?
The photos show black and blue both. If i order, how will i know which bag i'll be receiving? There's no return policy so if i get the wrong one, i would be stuck with it for eternity.
Waiting to purchase this product
Please let us know when you will get the stock of this product in black. I am already have one but I need one more. I am searching for this for more than 3 months. So please let us know when you have stock.
When will this longing end?
Humbly request the producers to restock this product, particular in black. I bet more than 1000 people are waiting to buy this product. I have been checking this product regularly for nearly 8 months now I guess, but never found the black one stocked up. Again it's a humble request to restock this bag. Thank You.
Restock this please
I was waiting to buy this bag within 5 days ..but it's been sold out:( ...and it's almost more than 2 weeks ... please restock it asap!!!