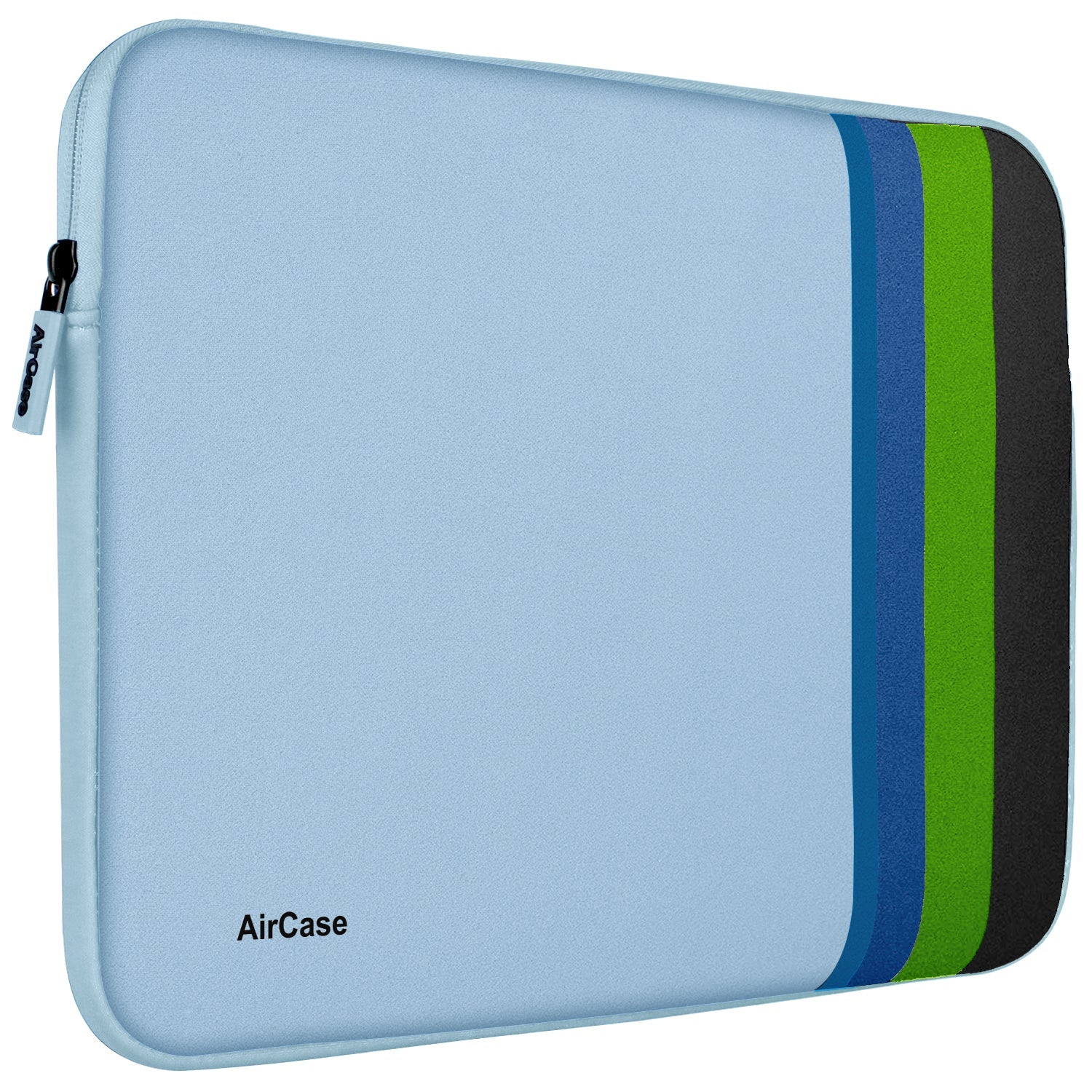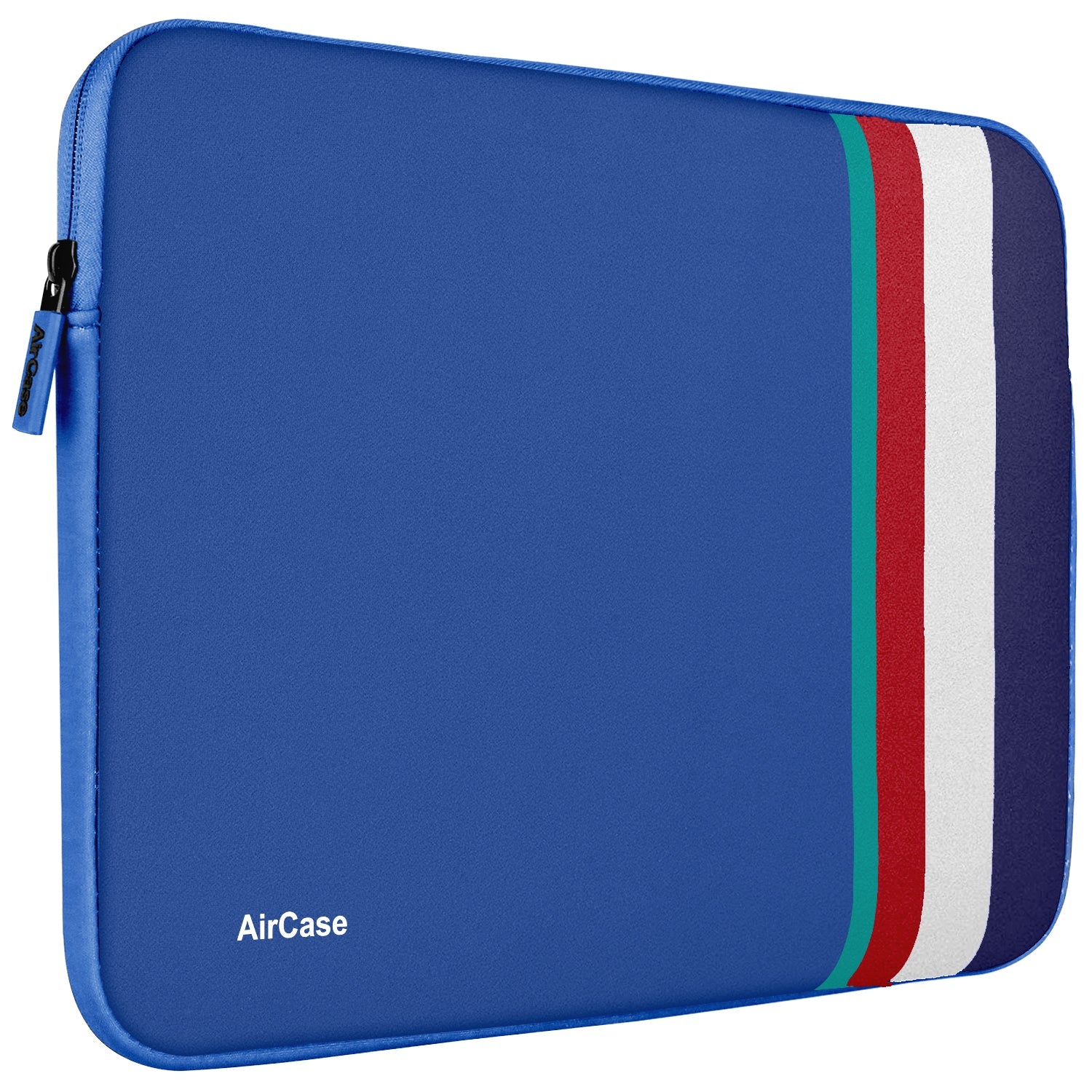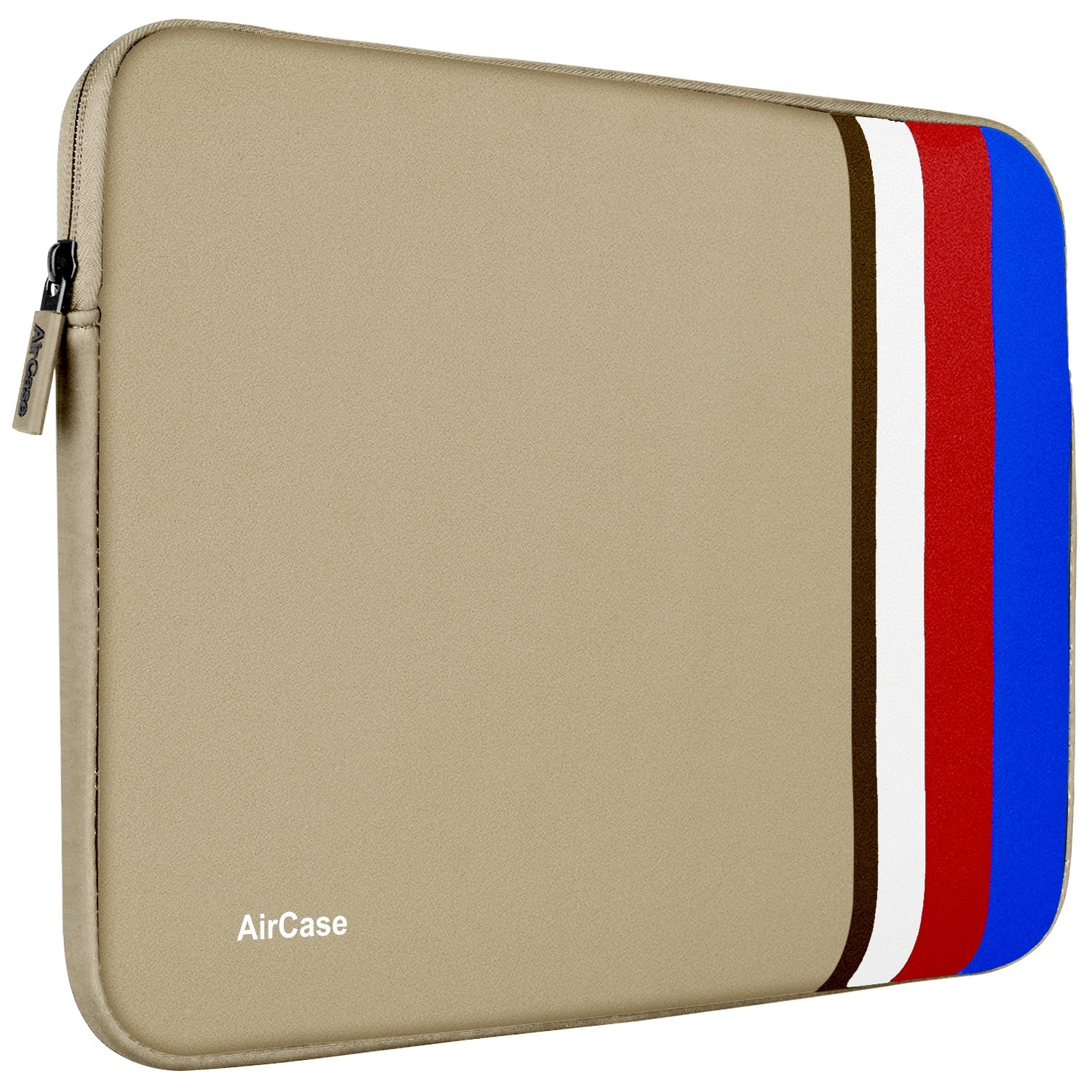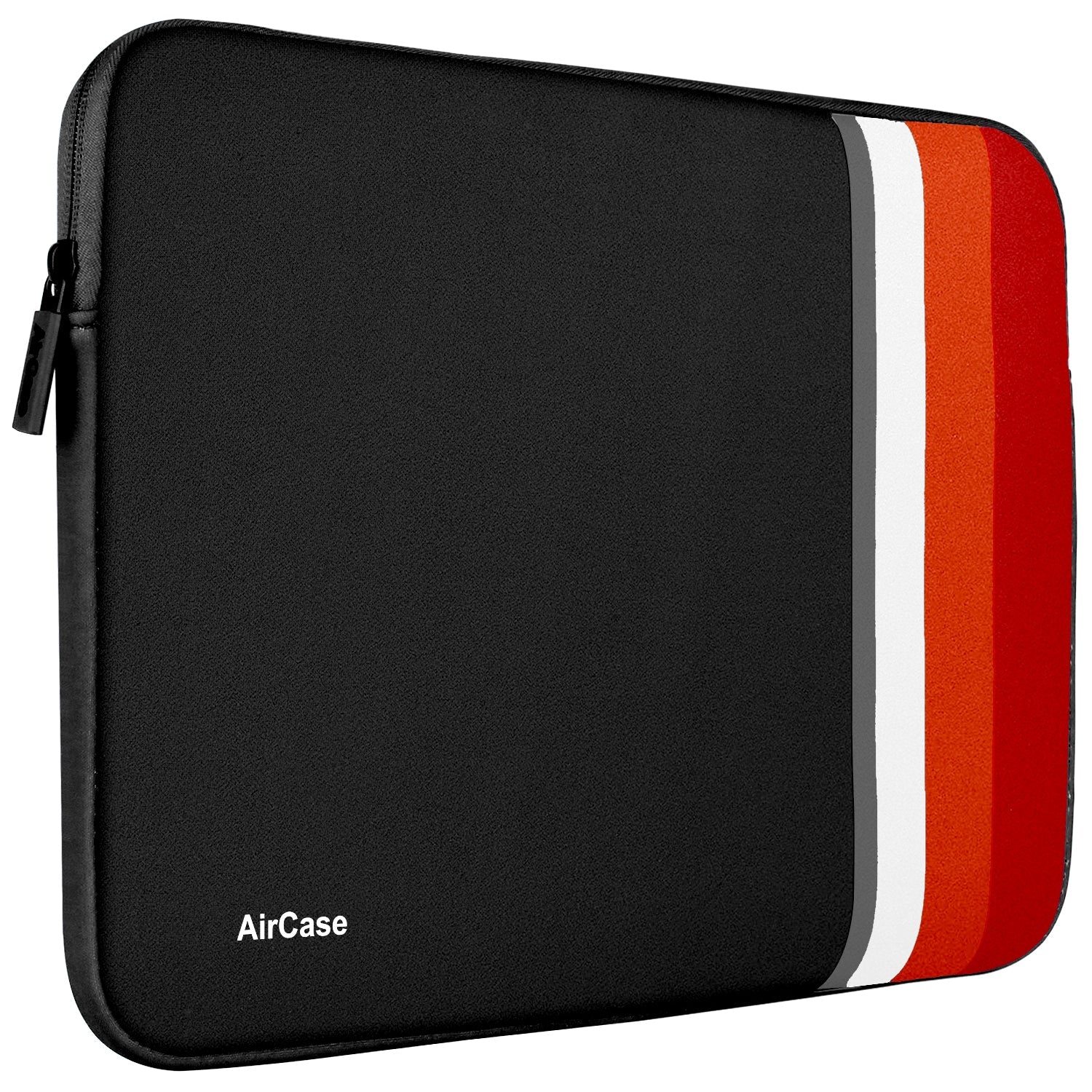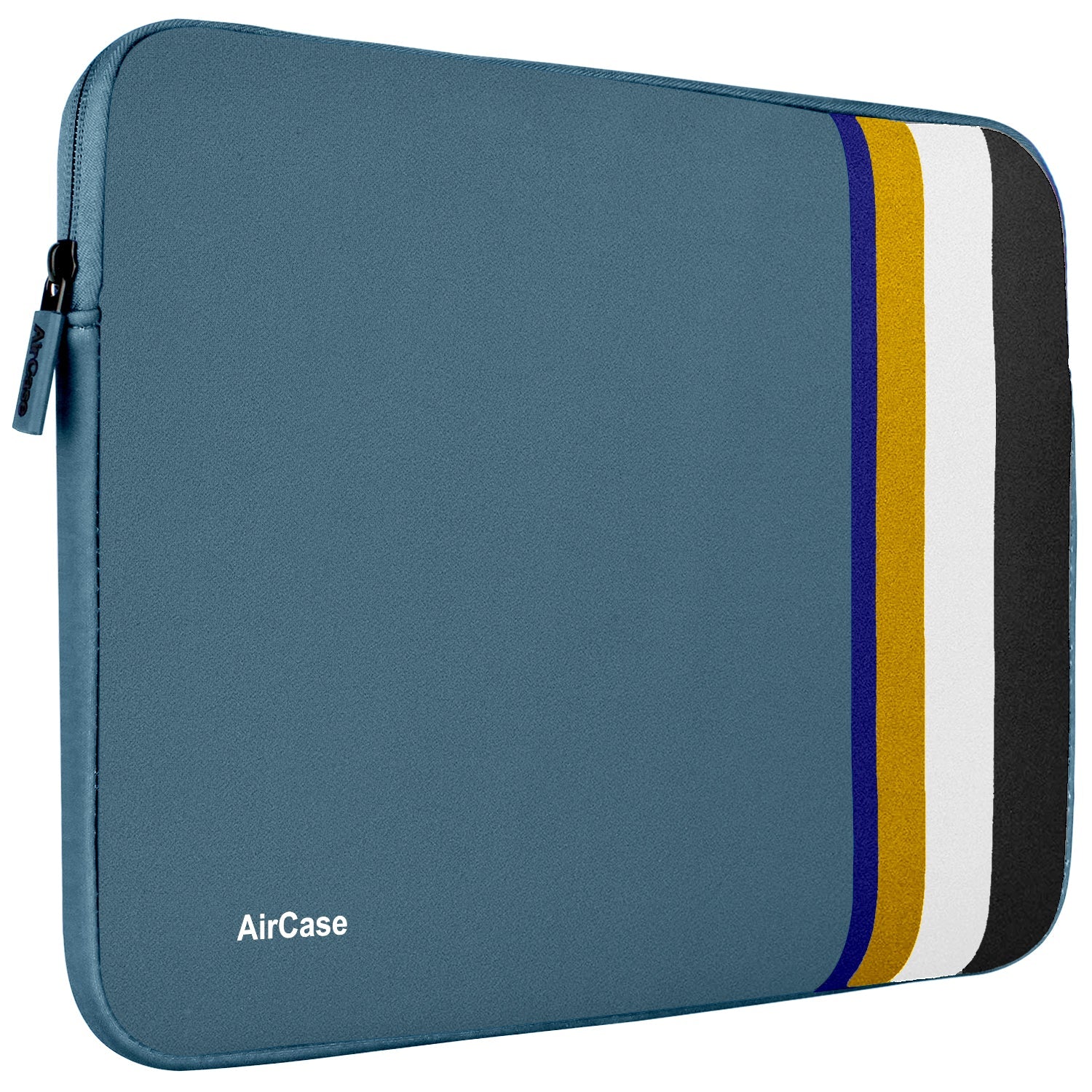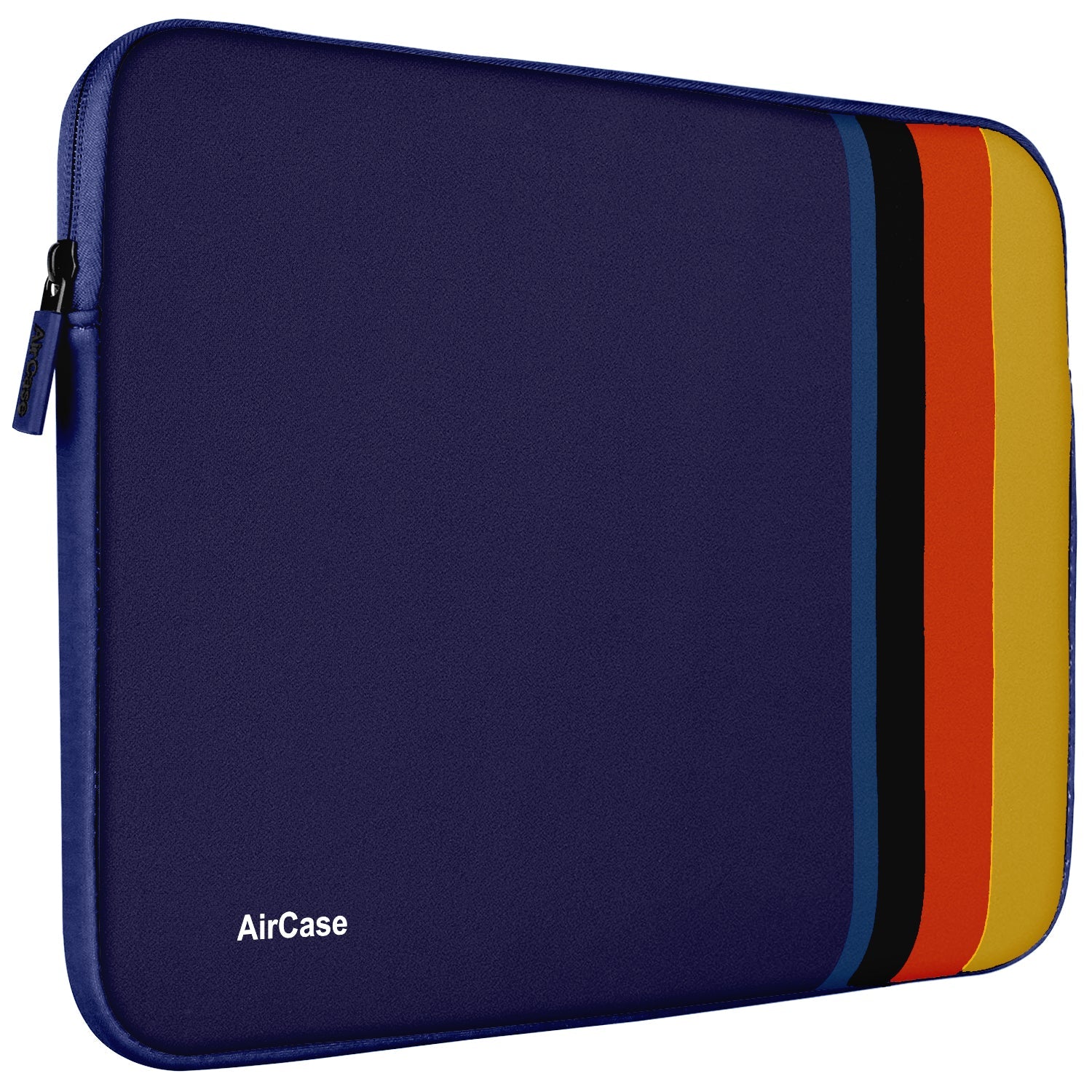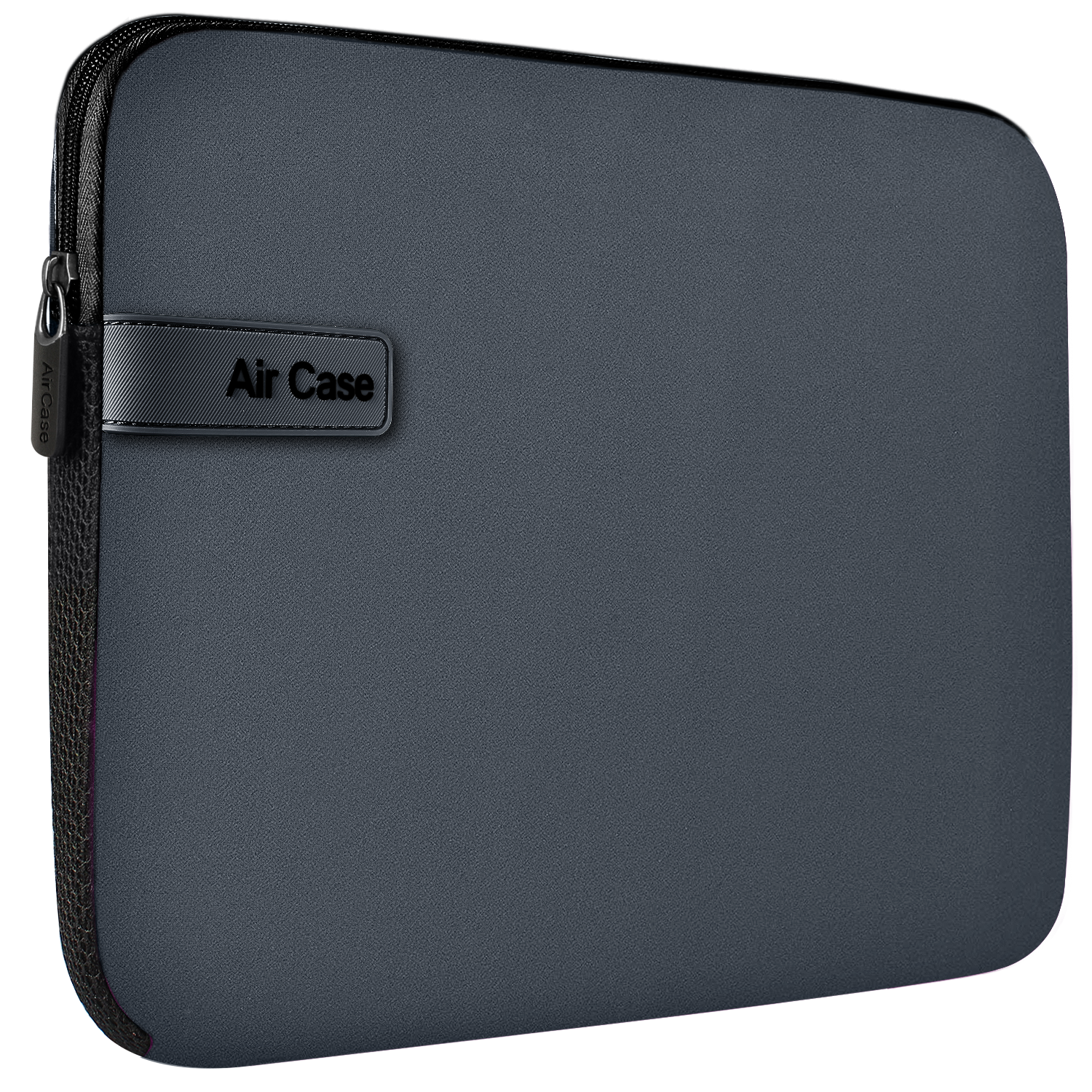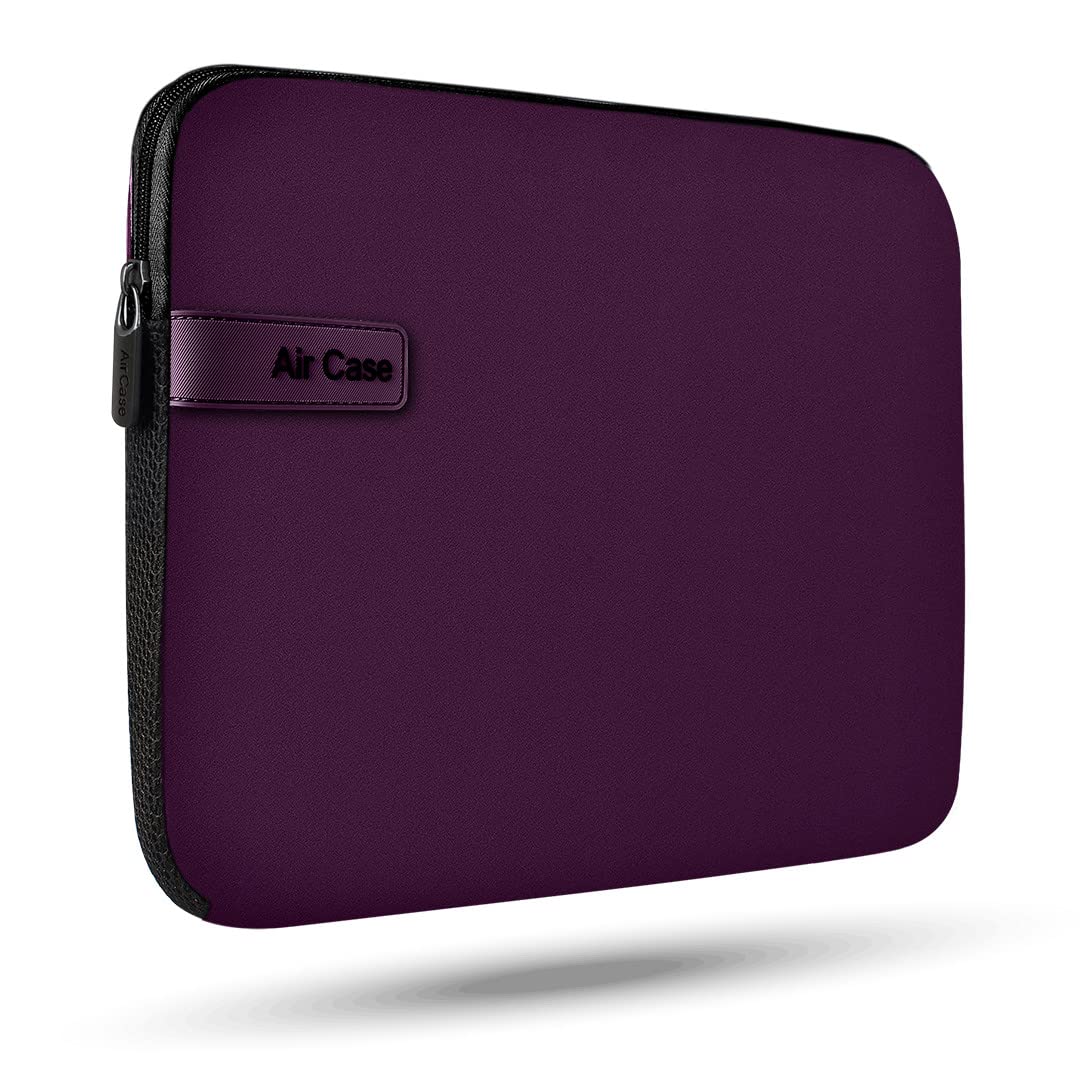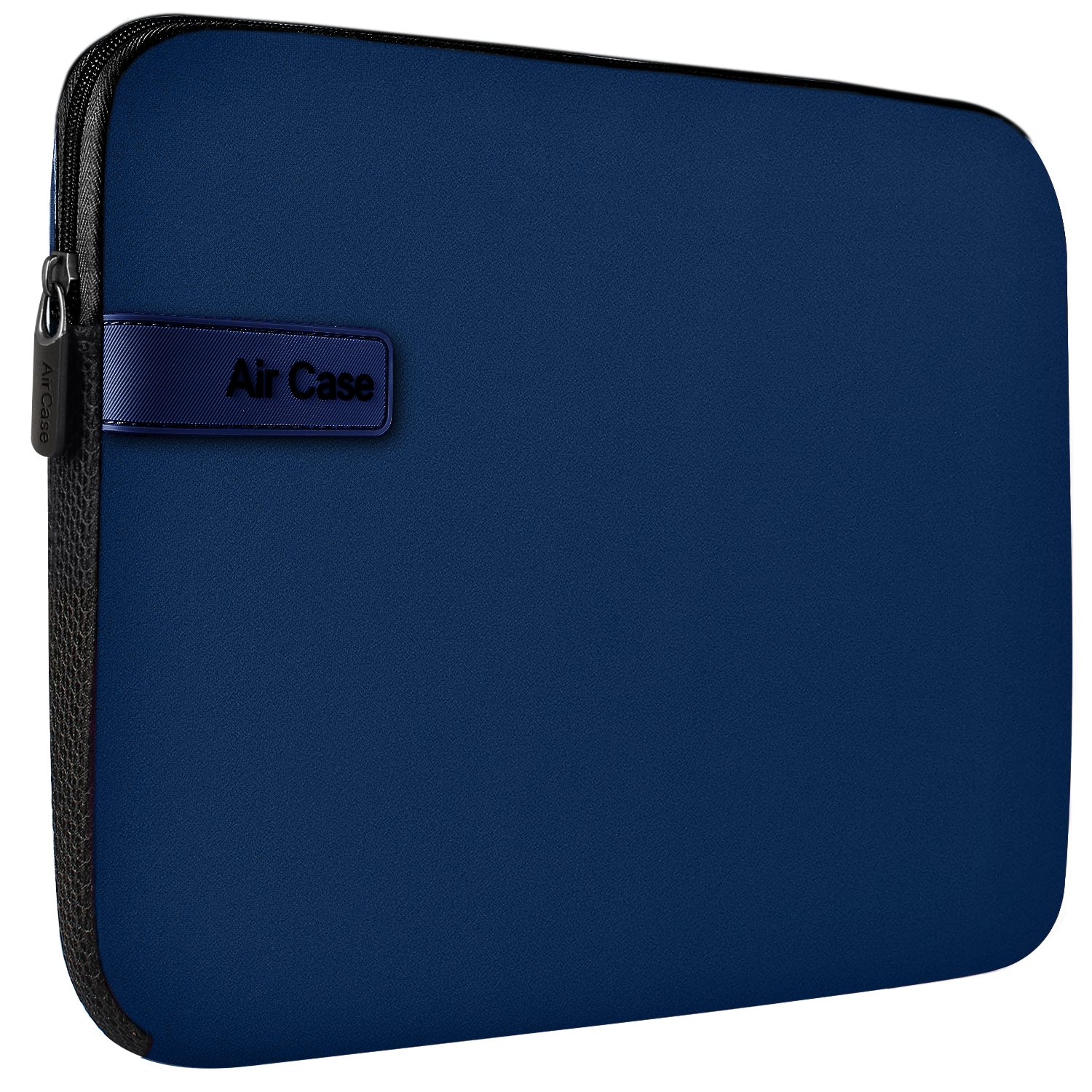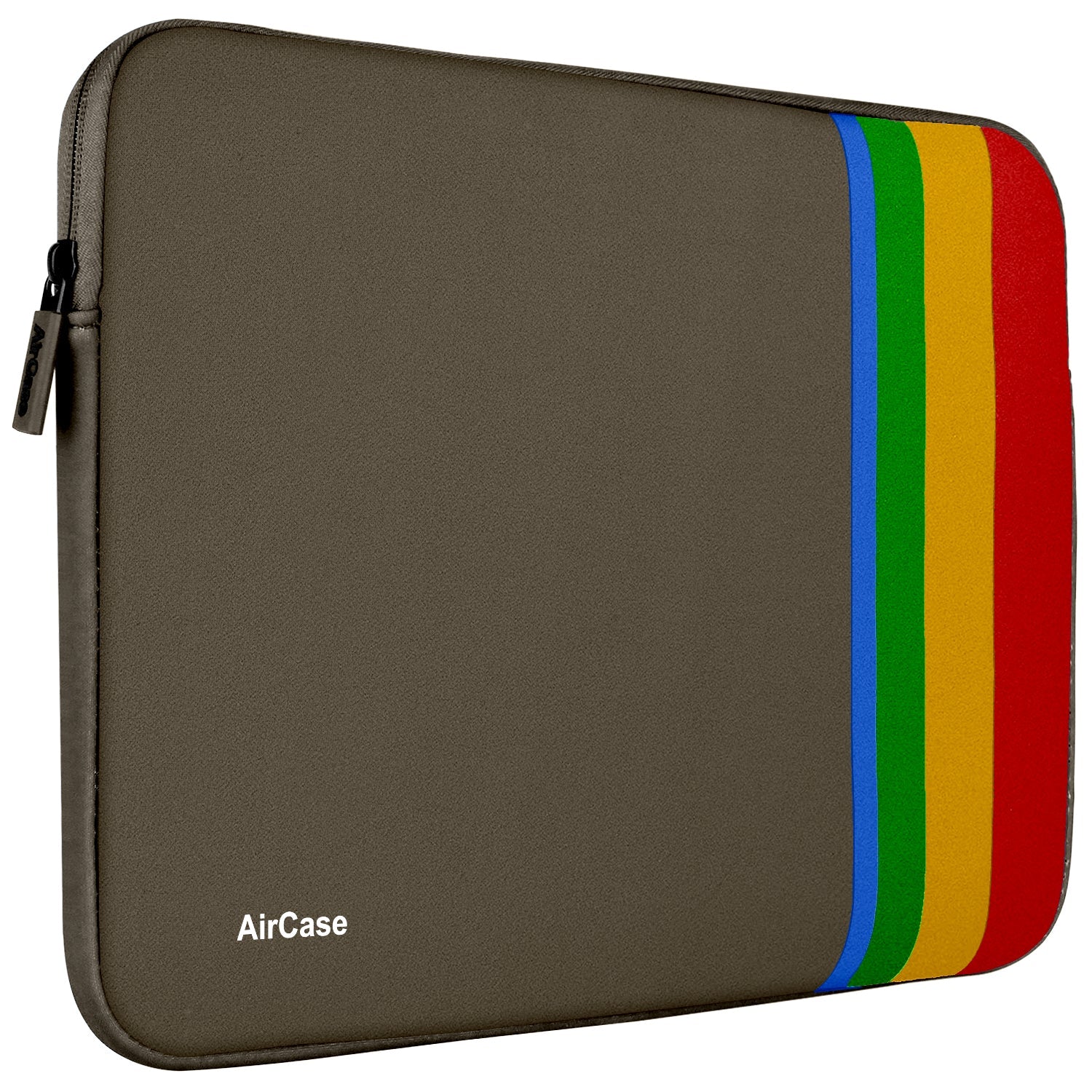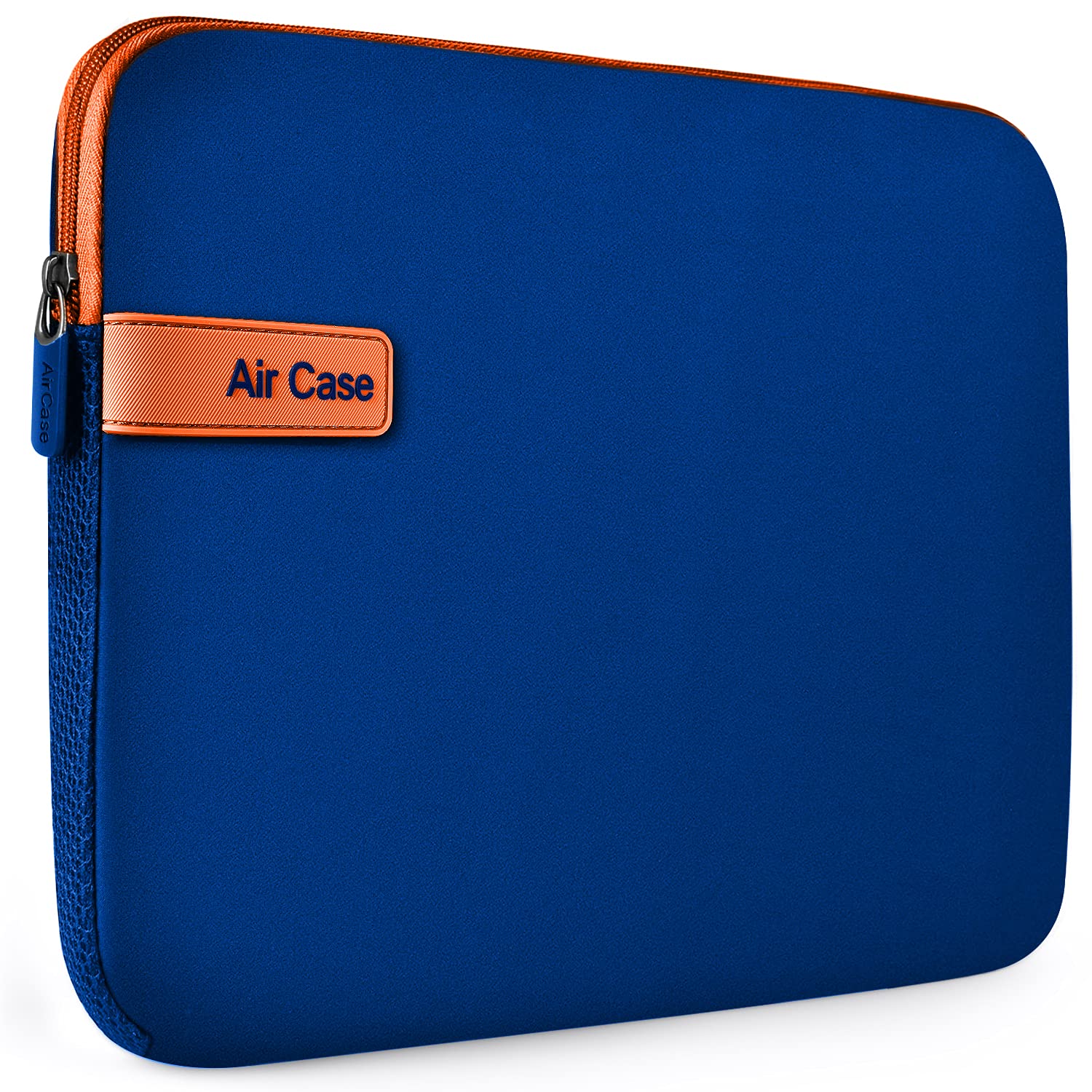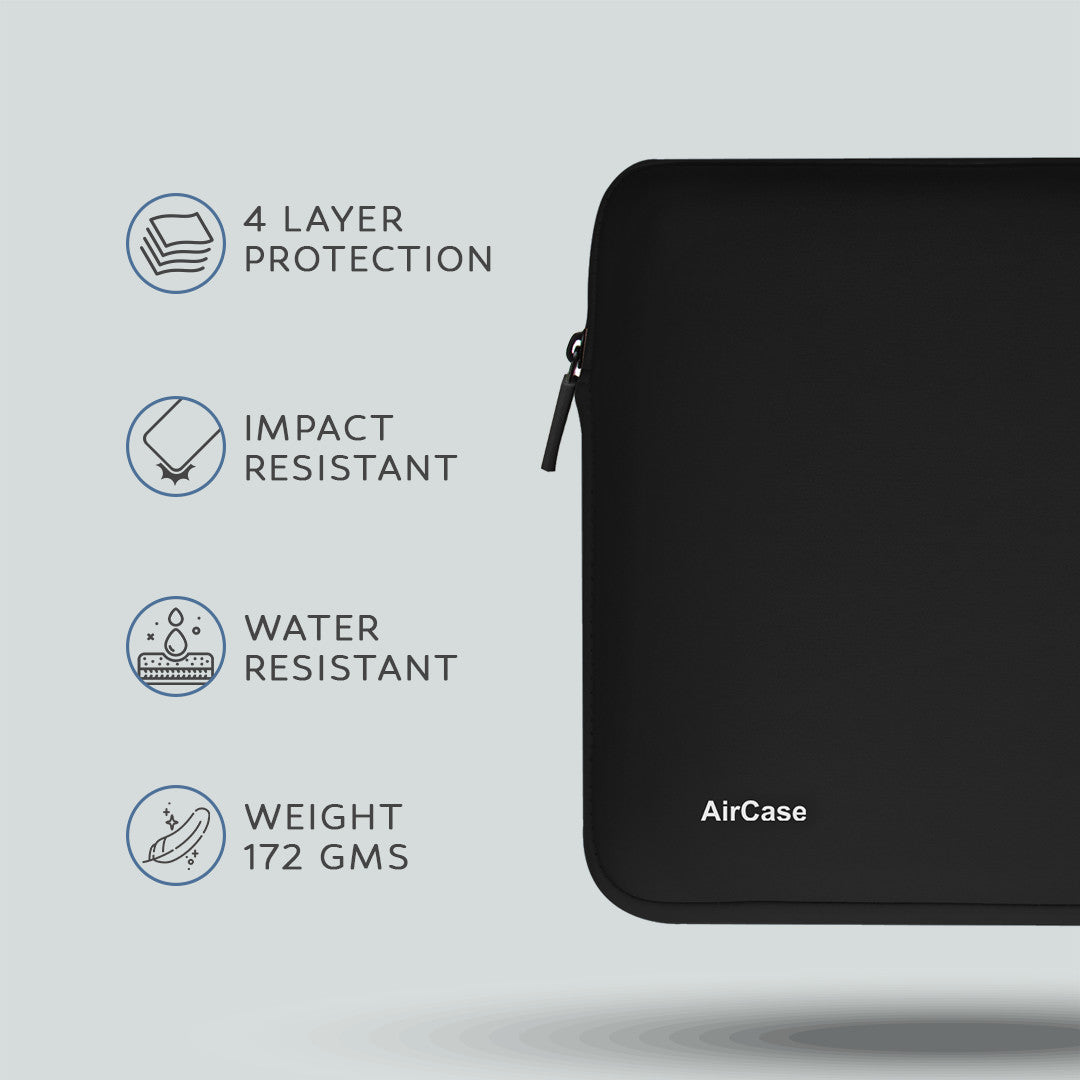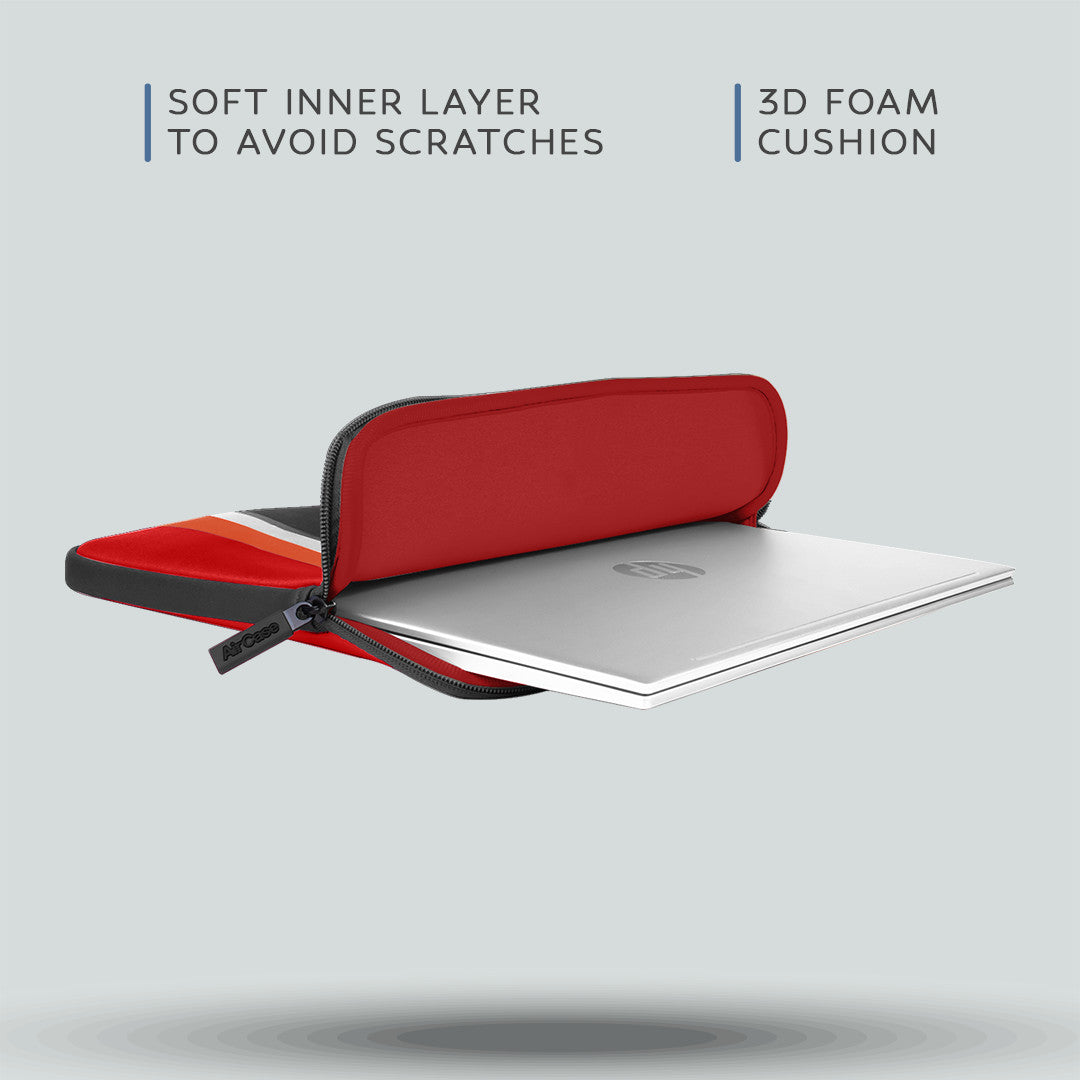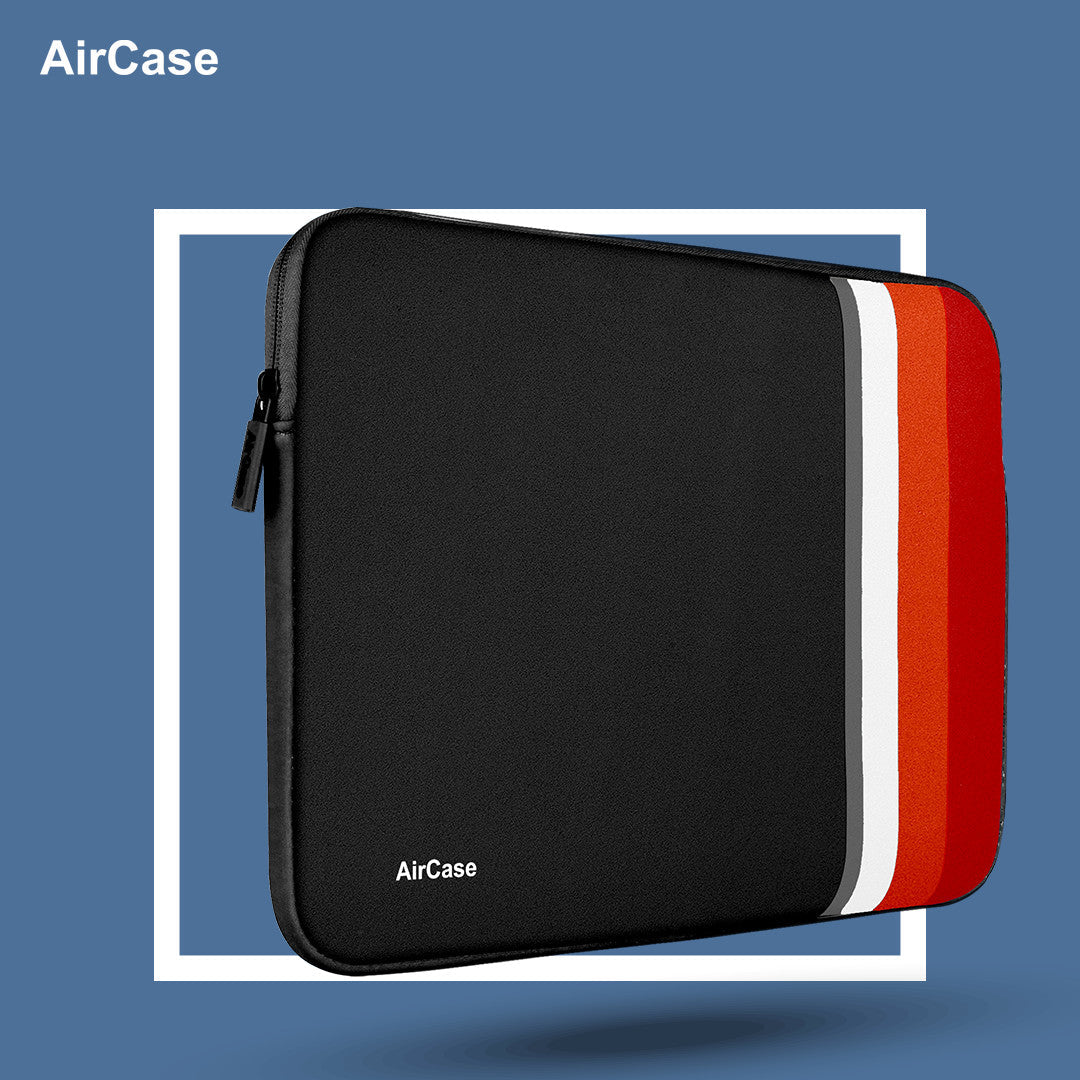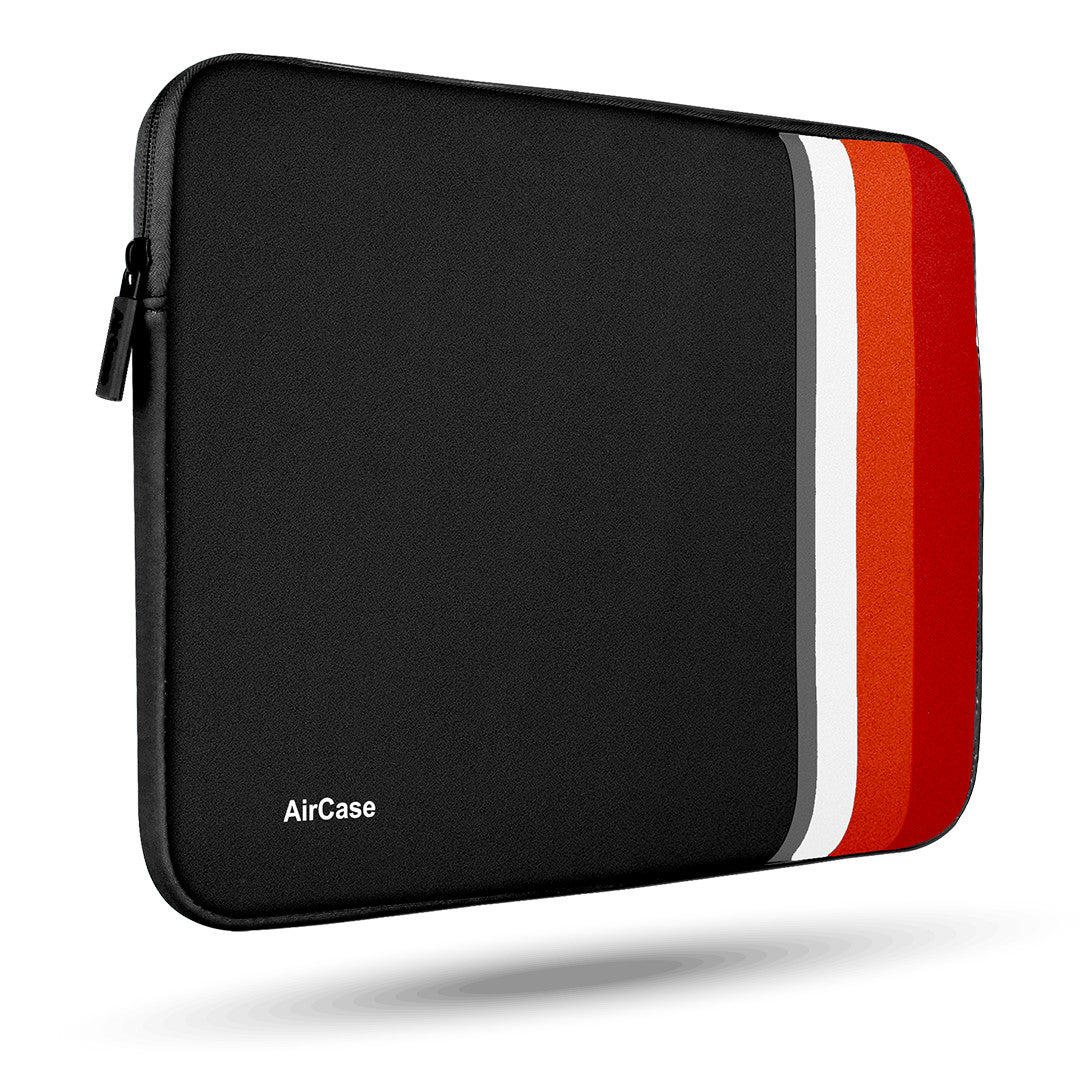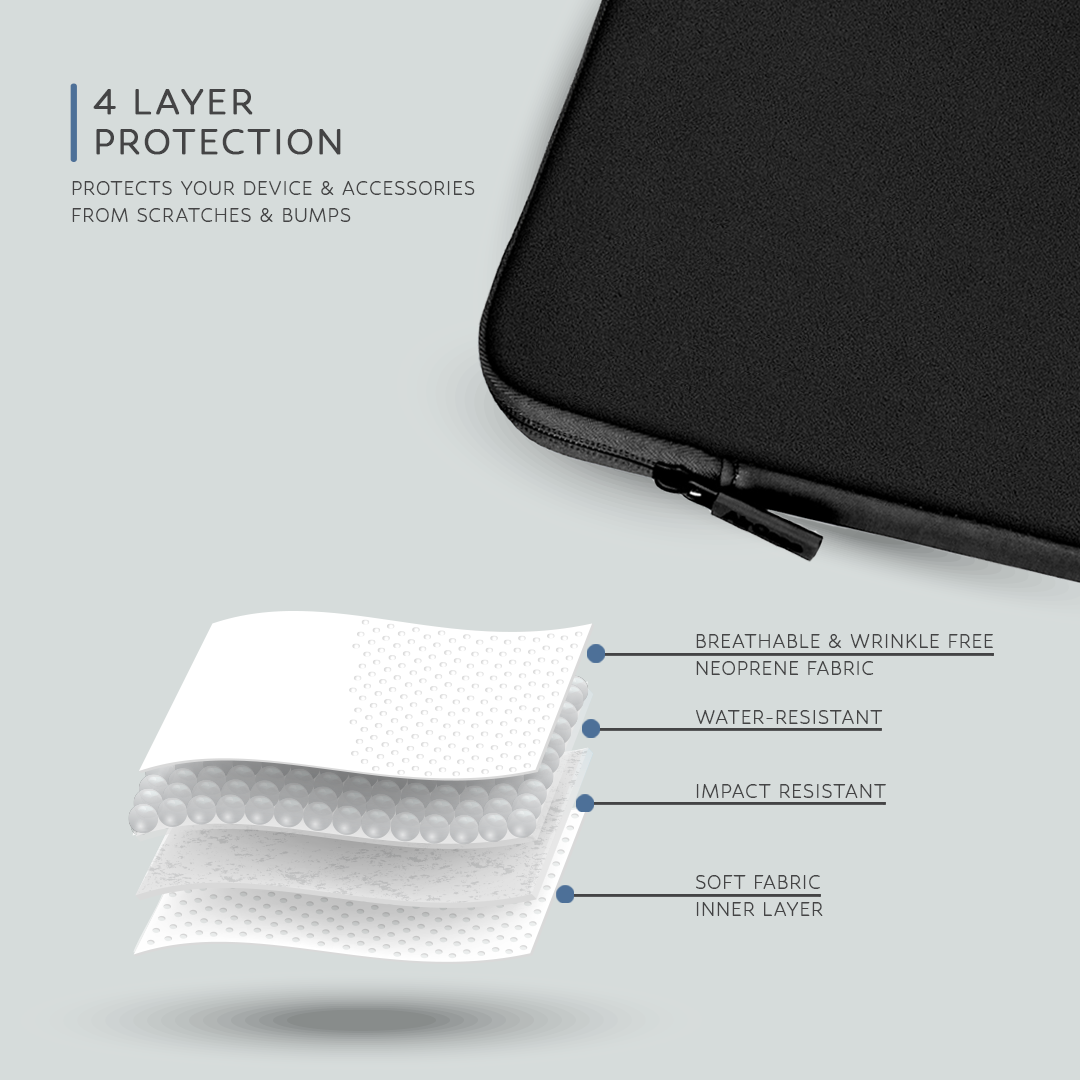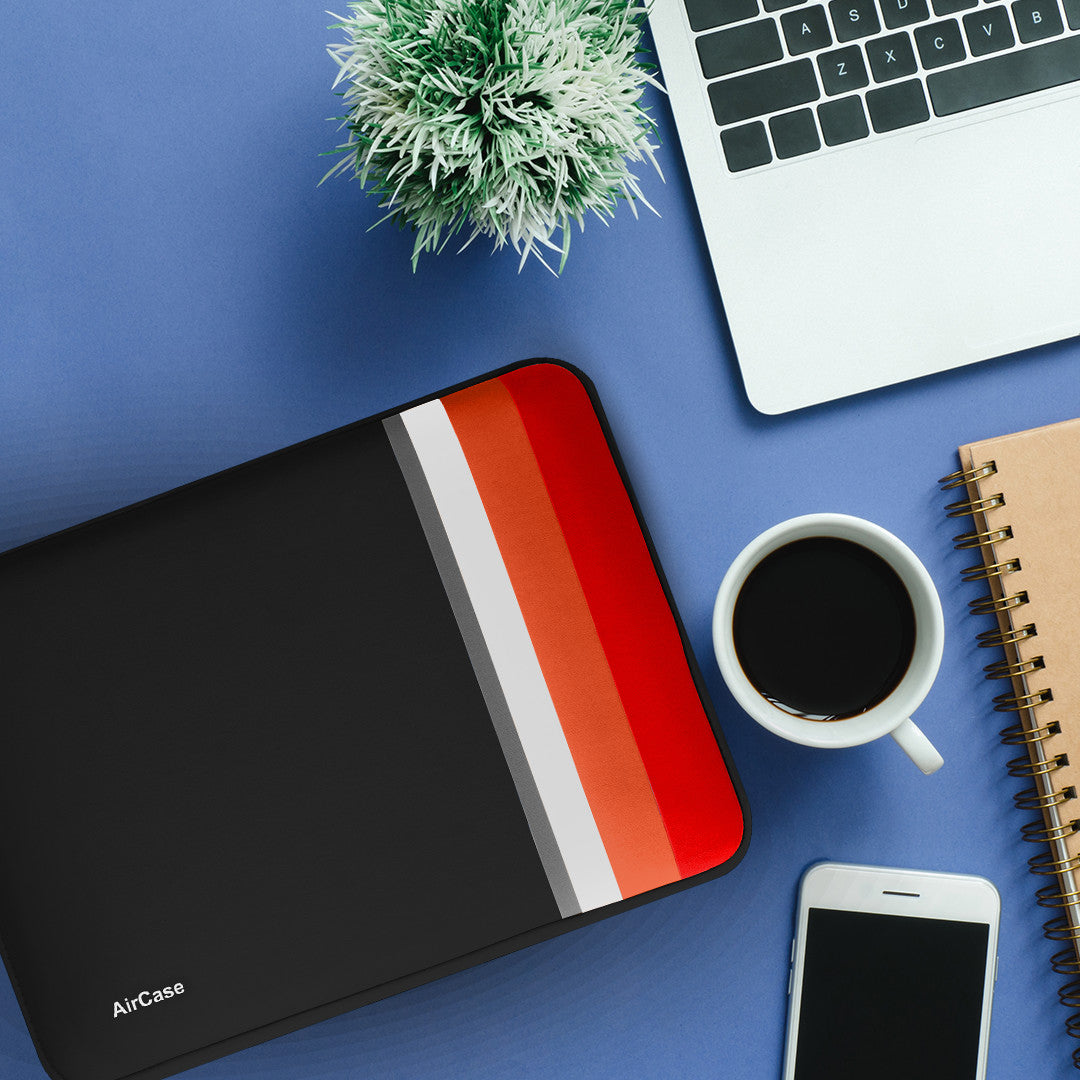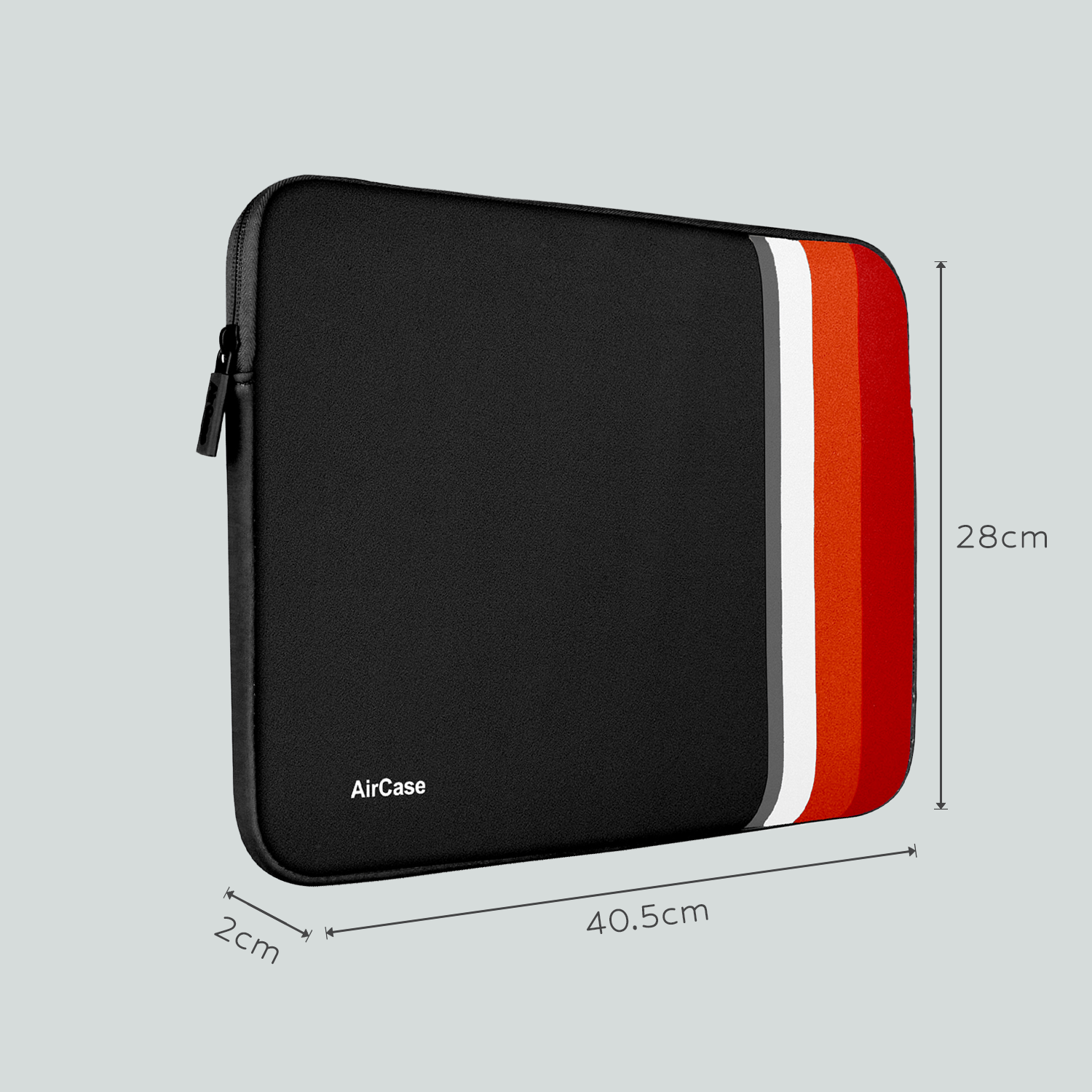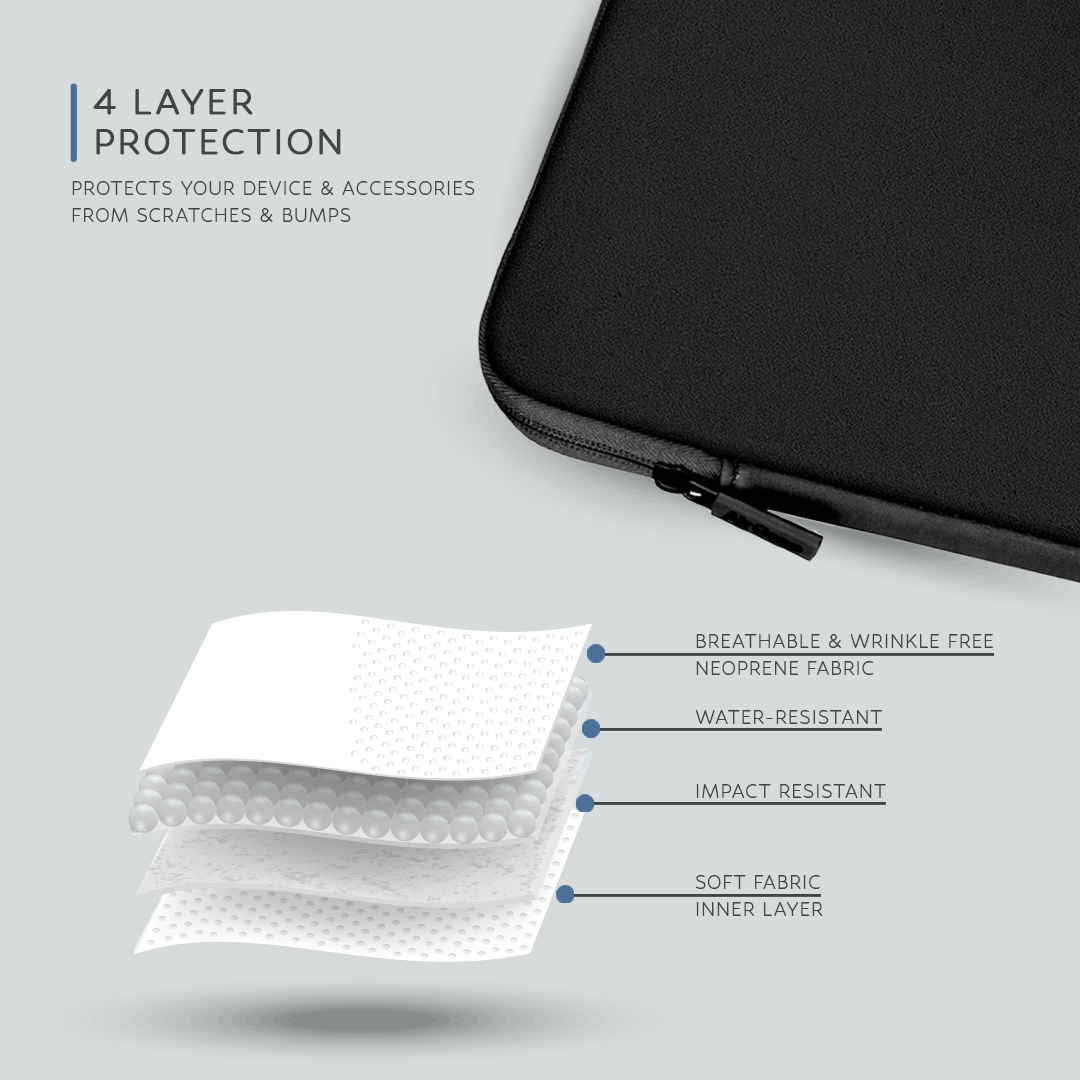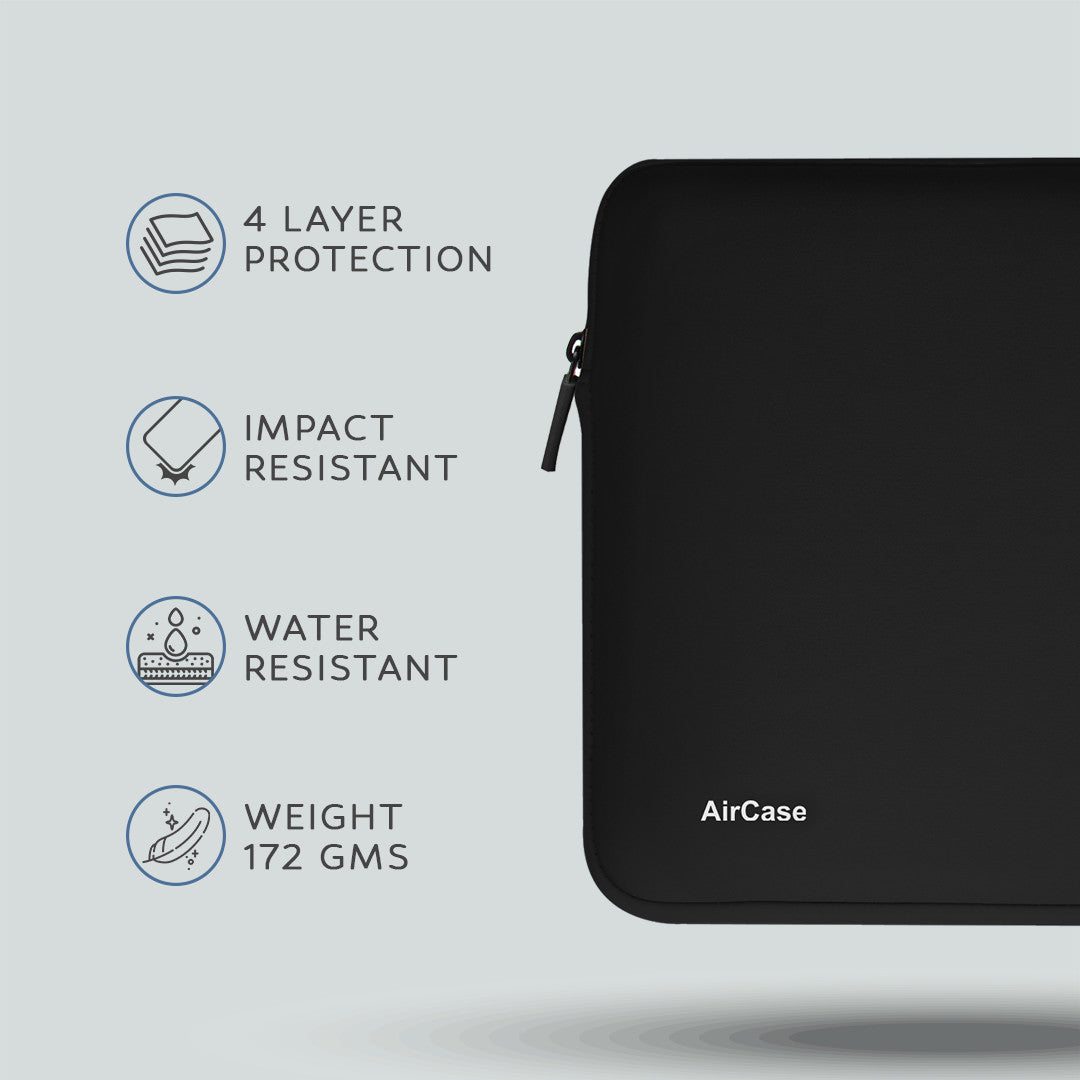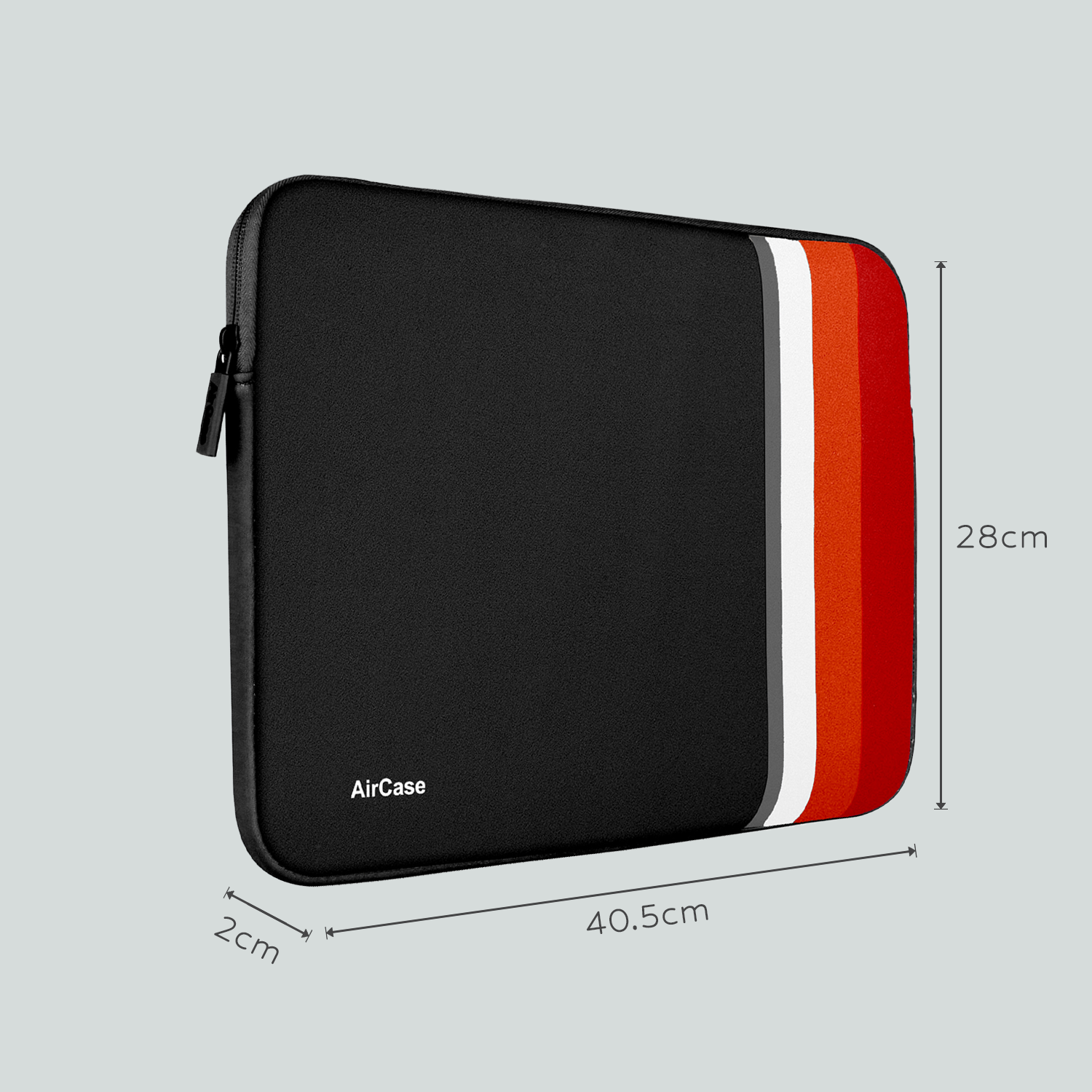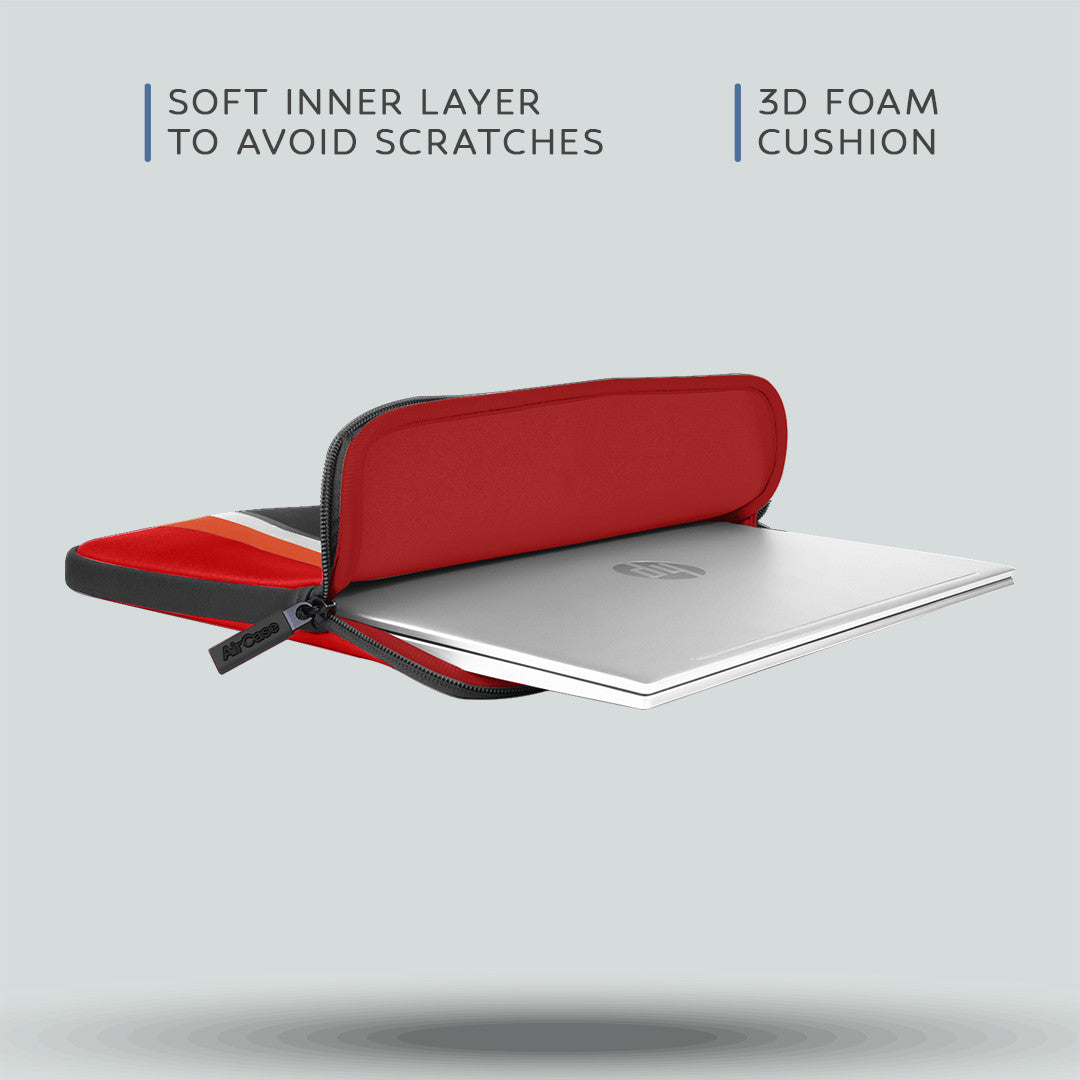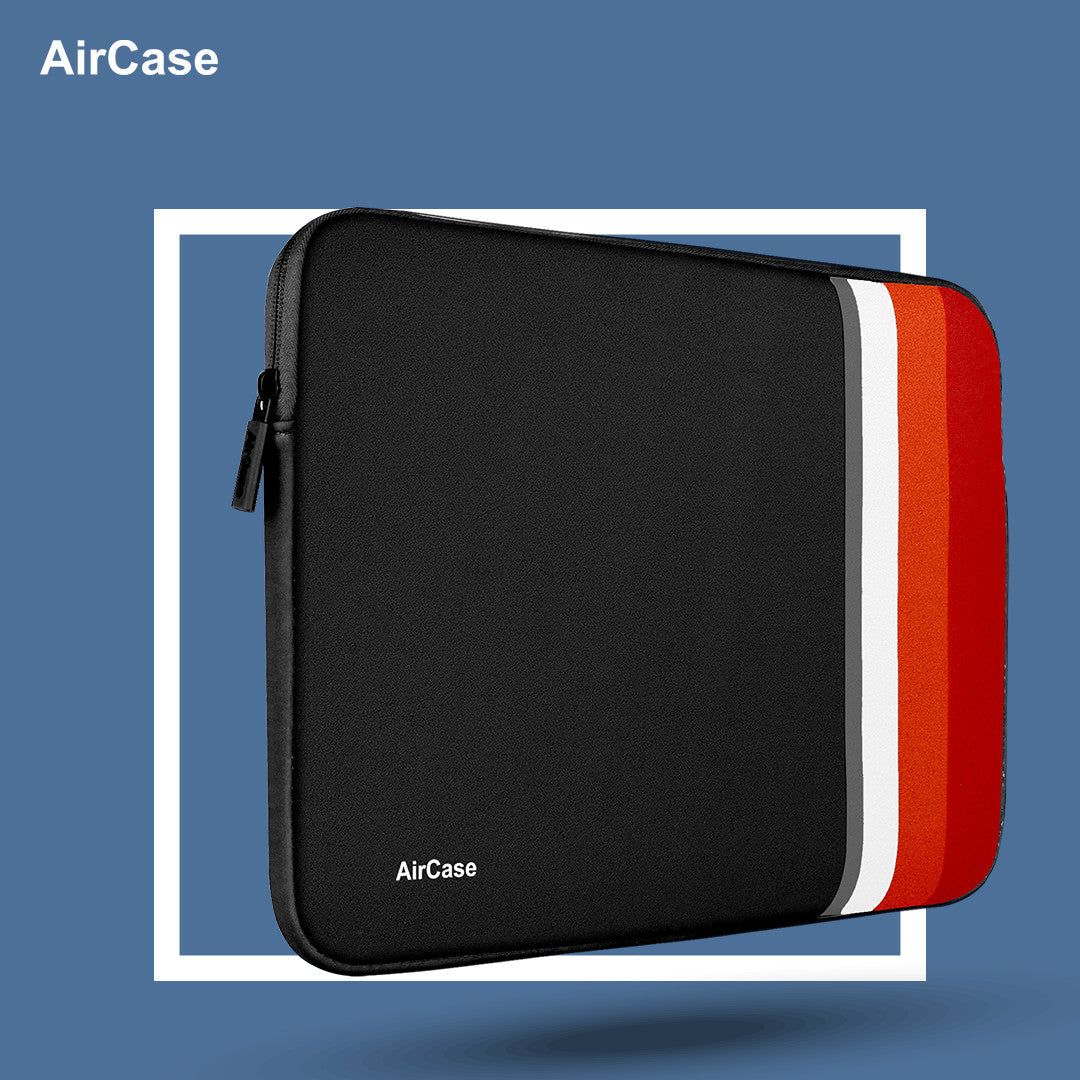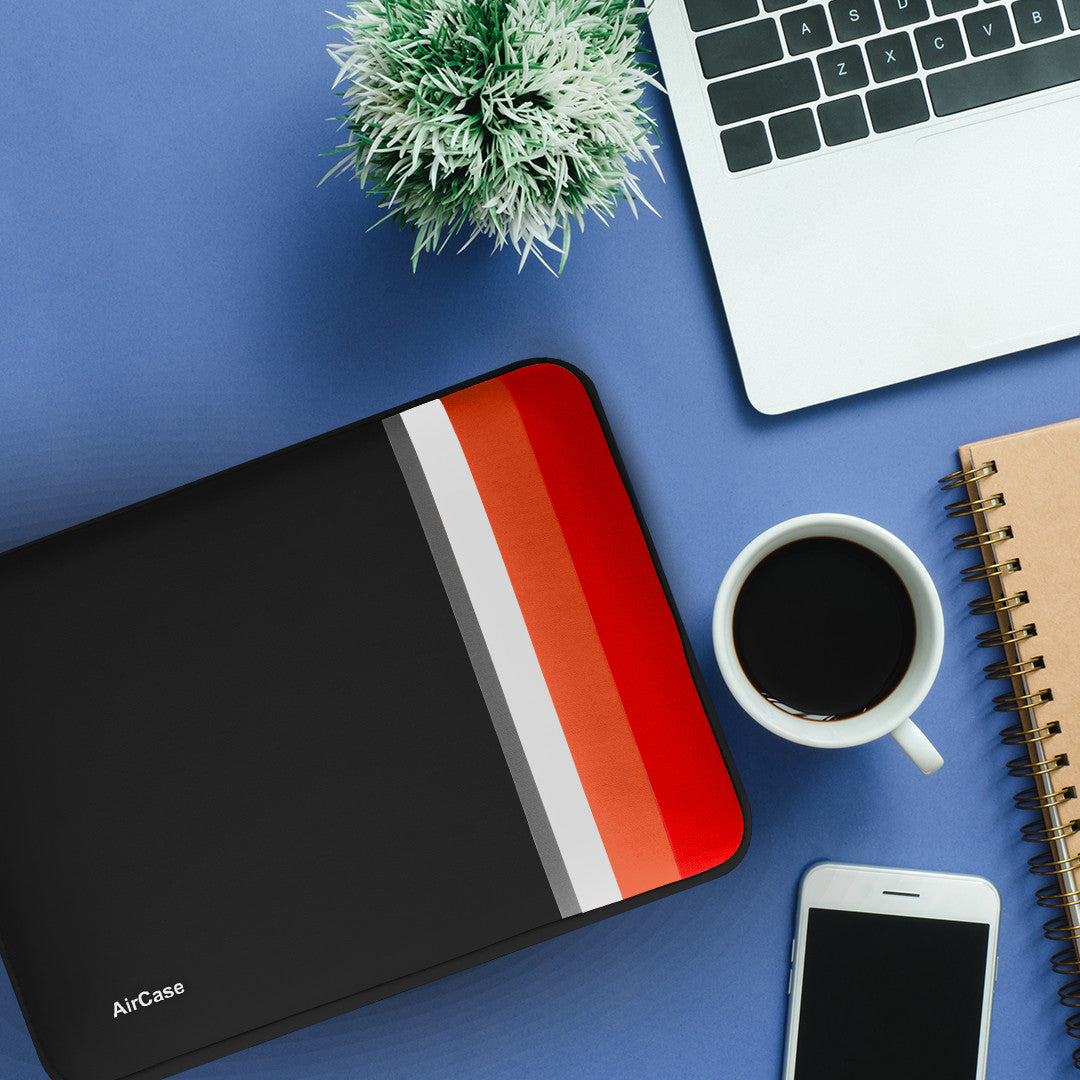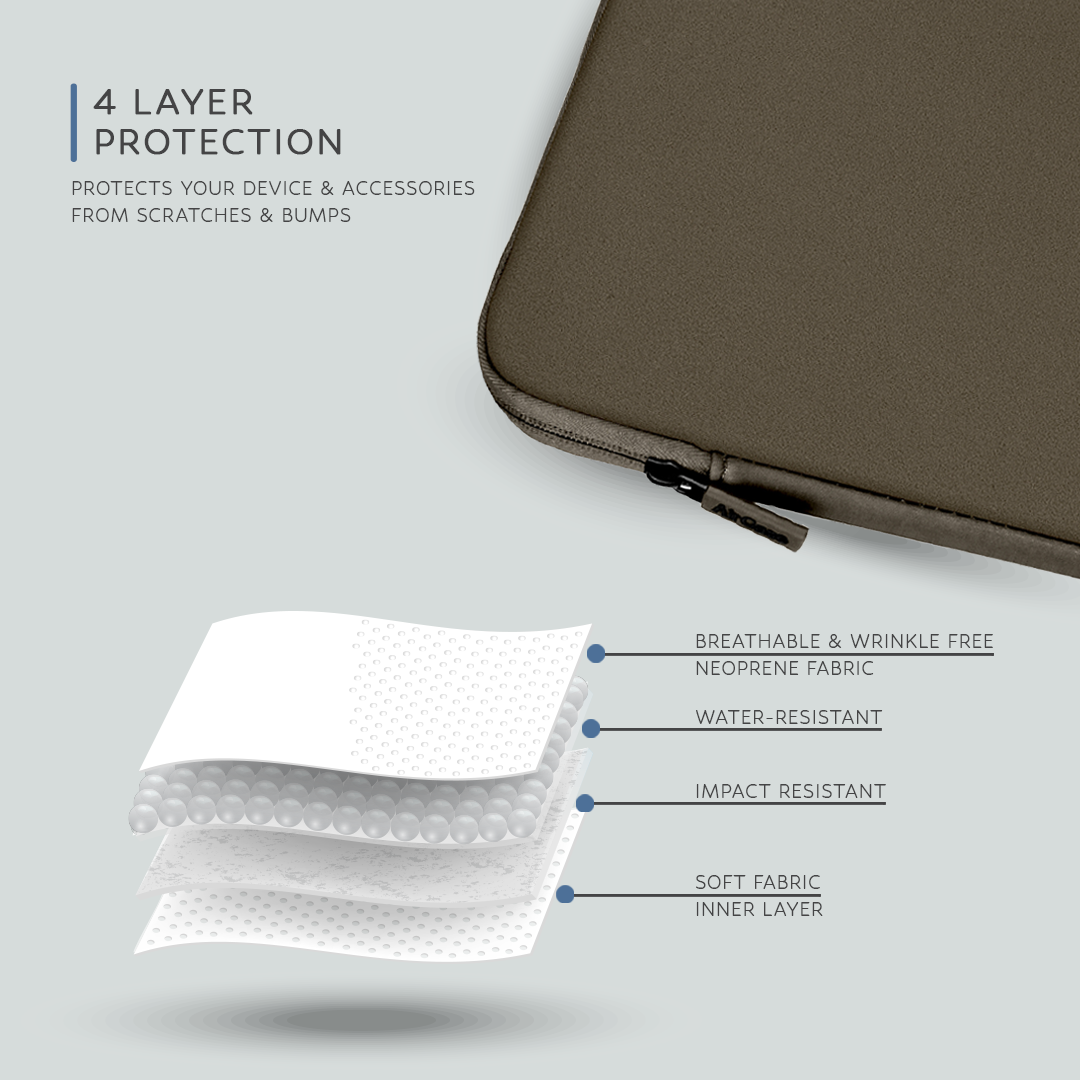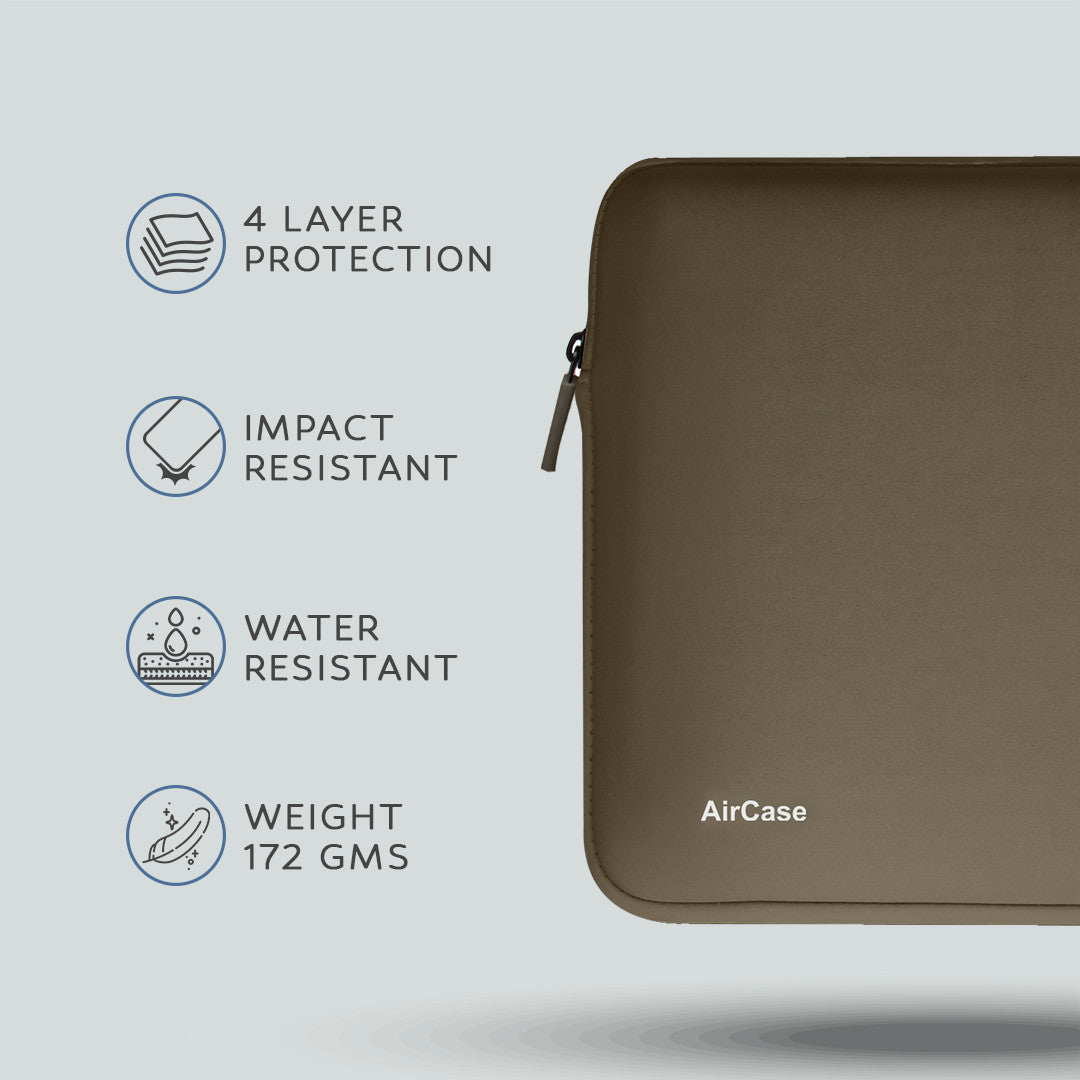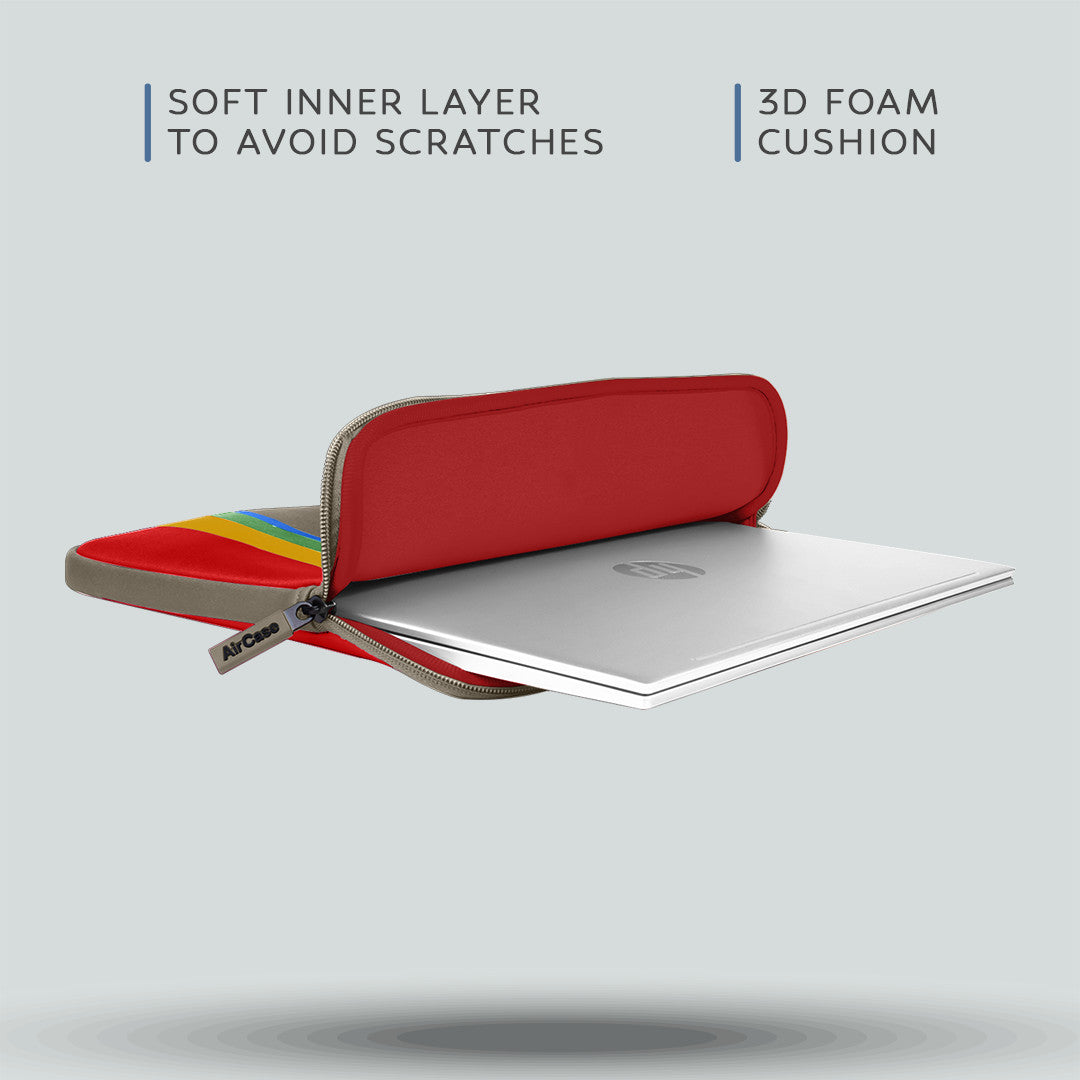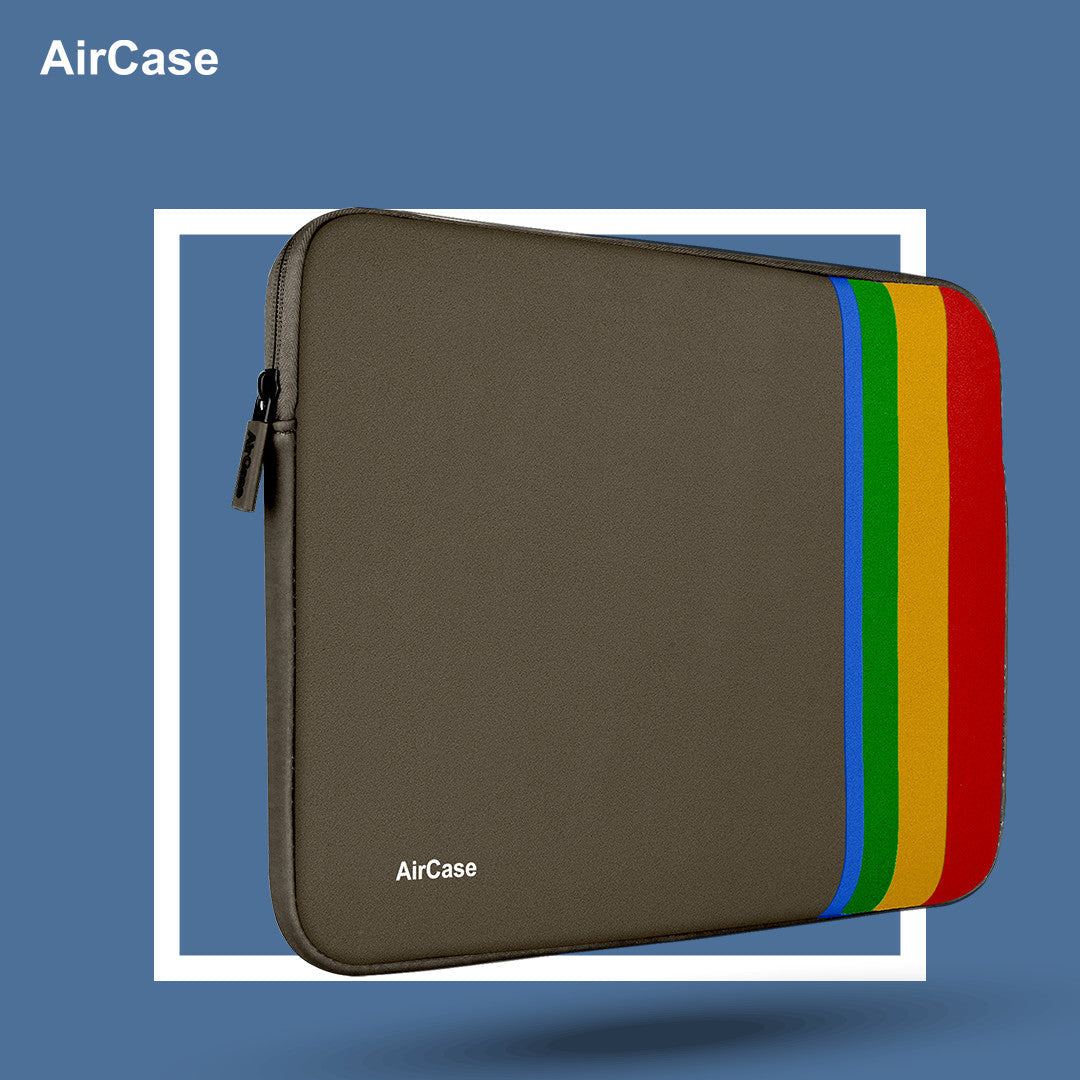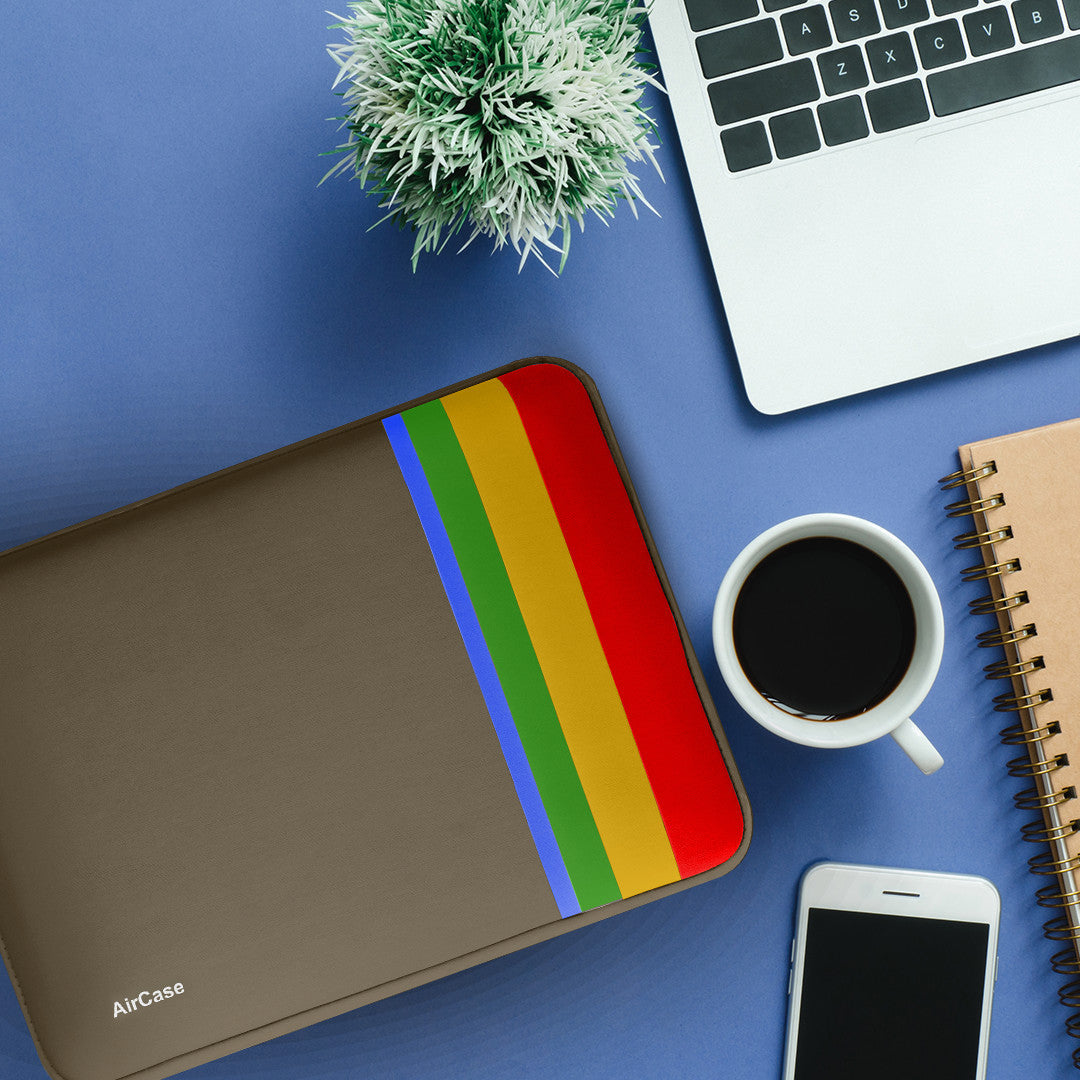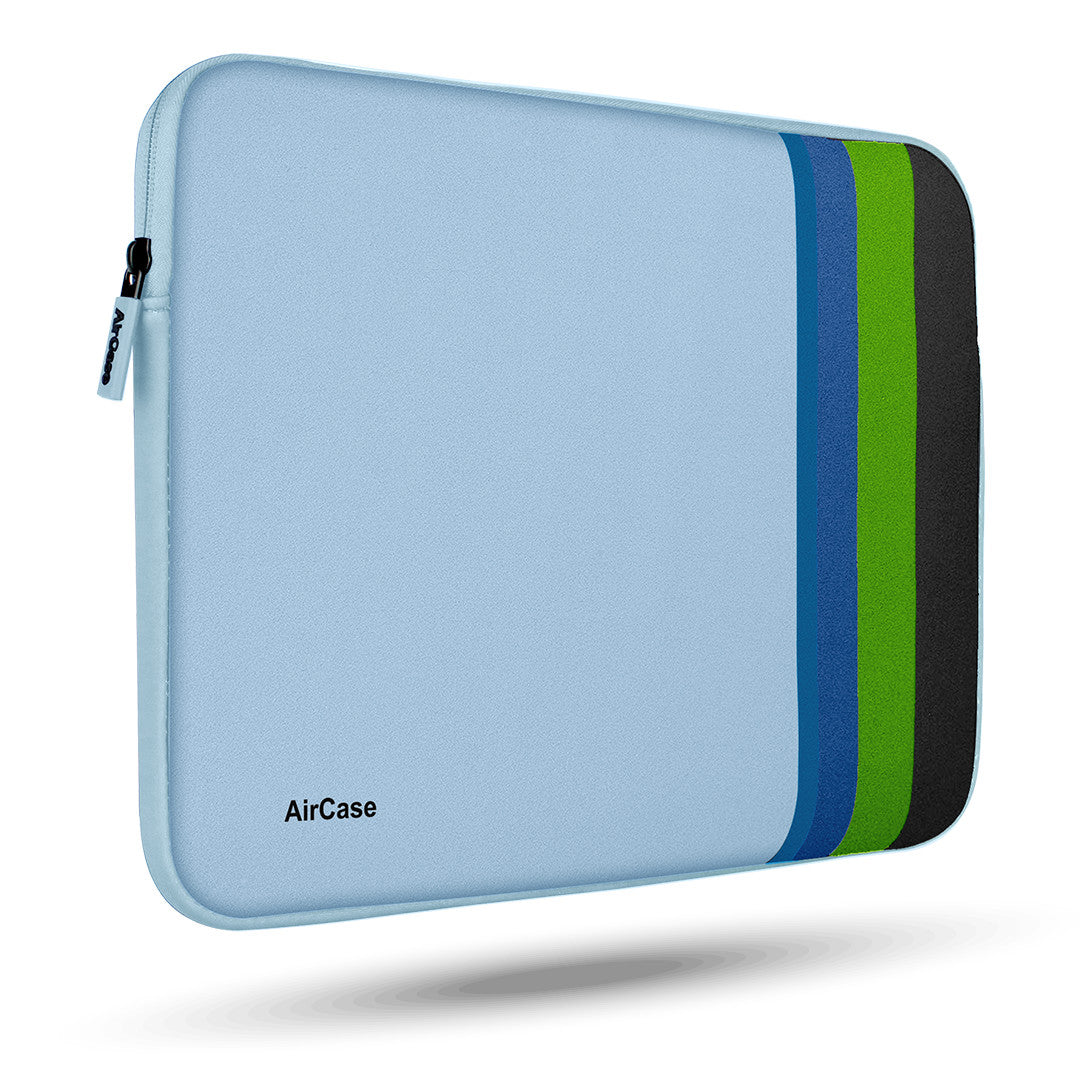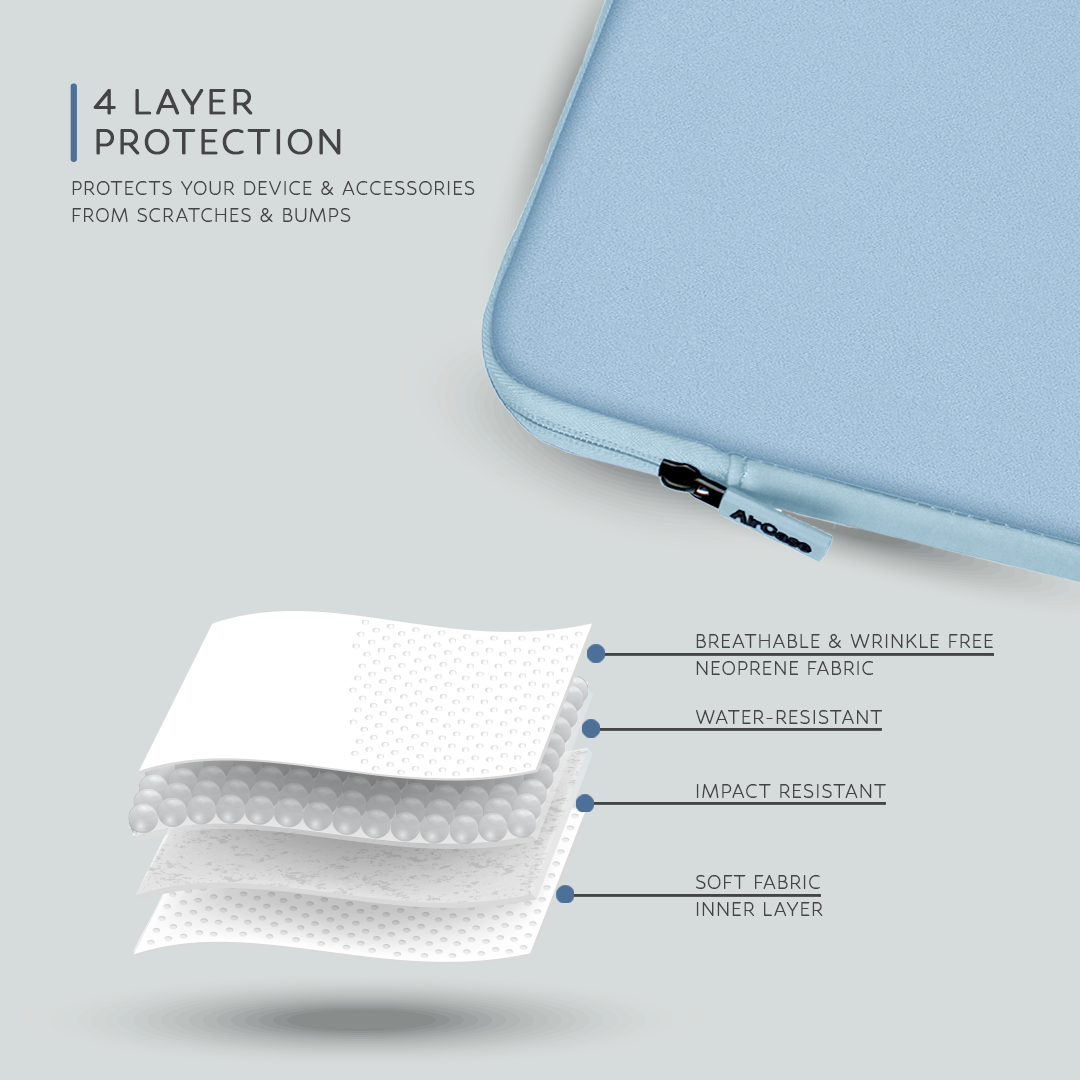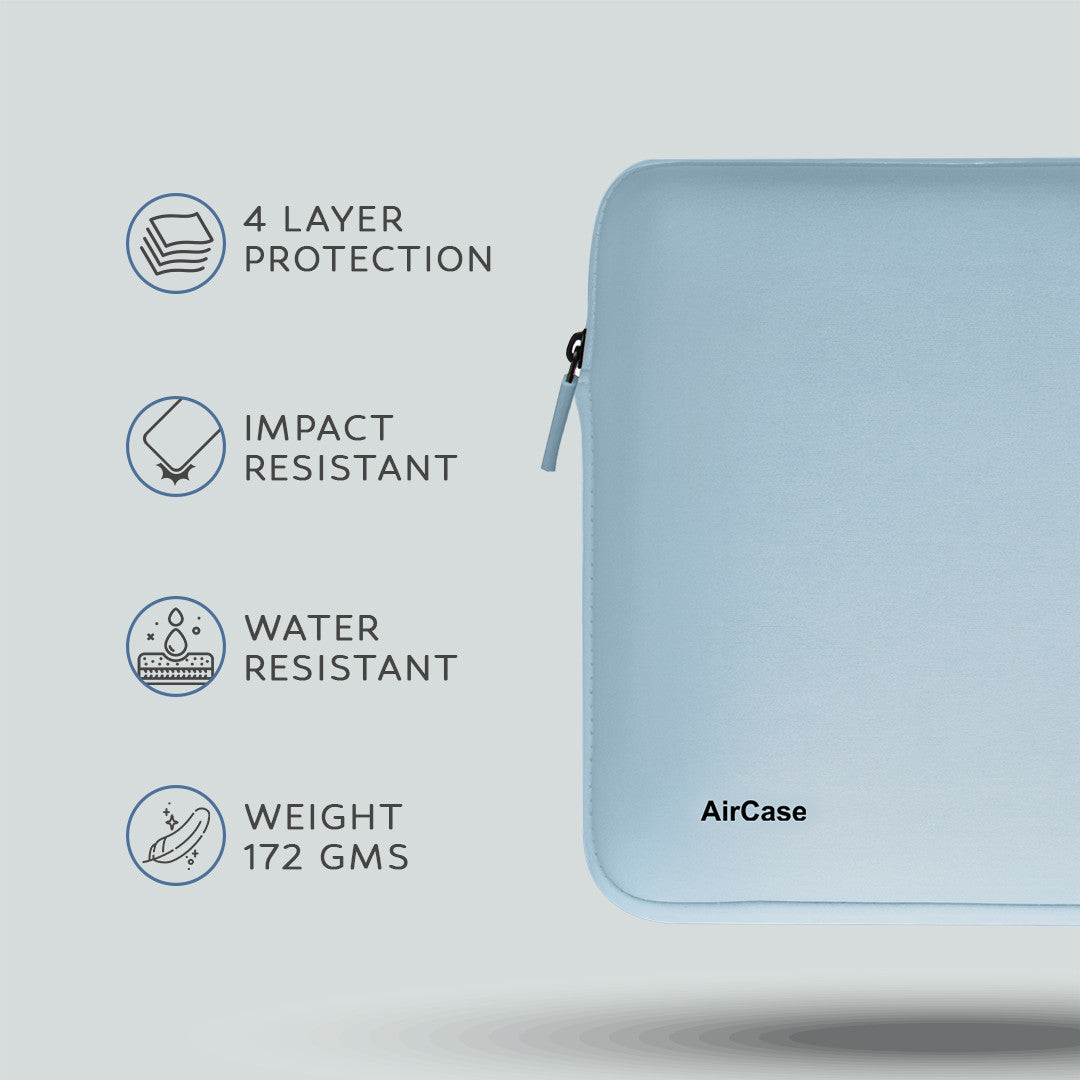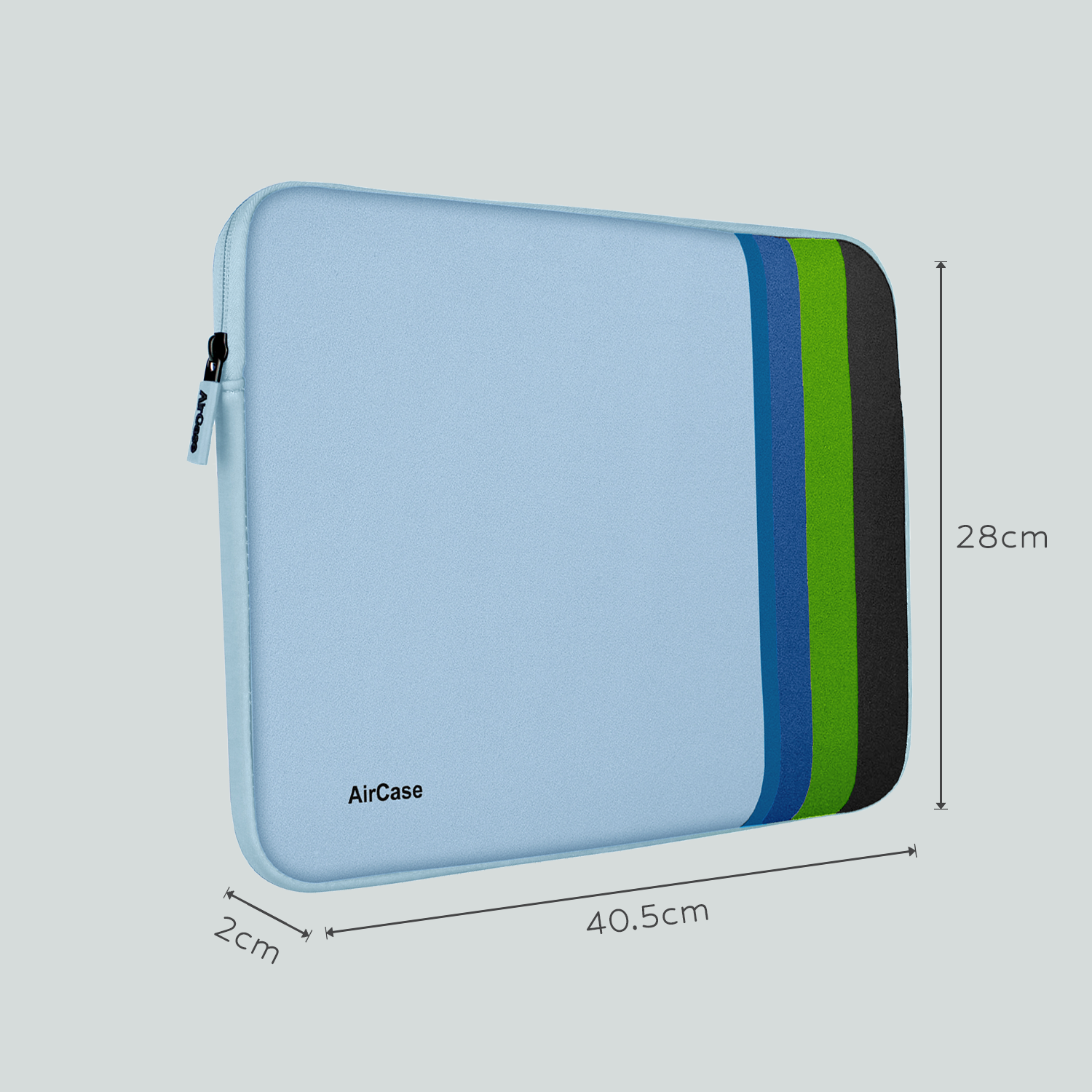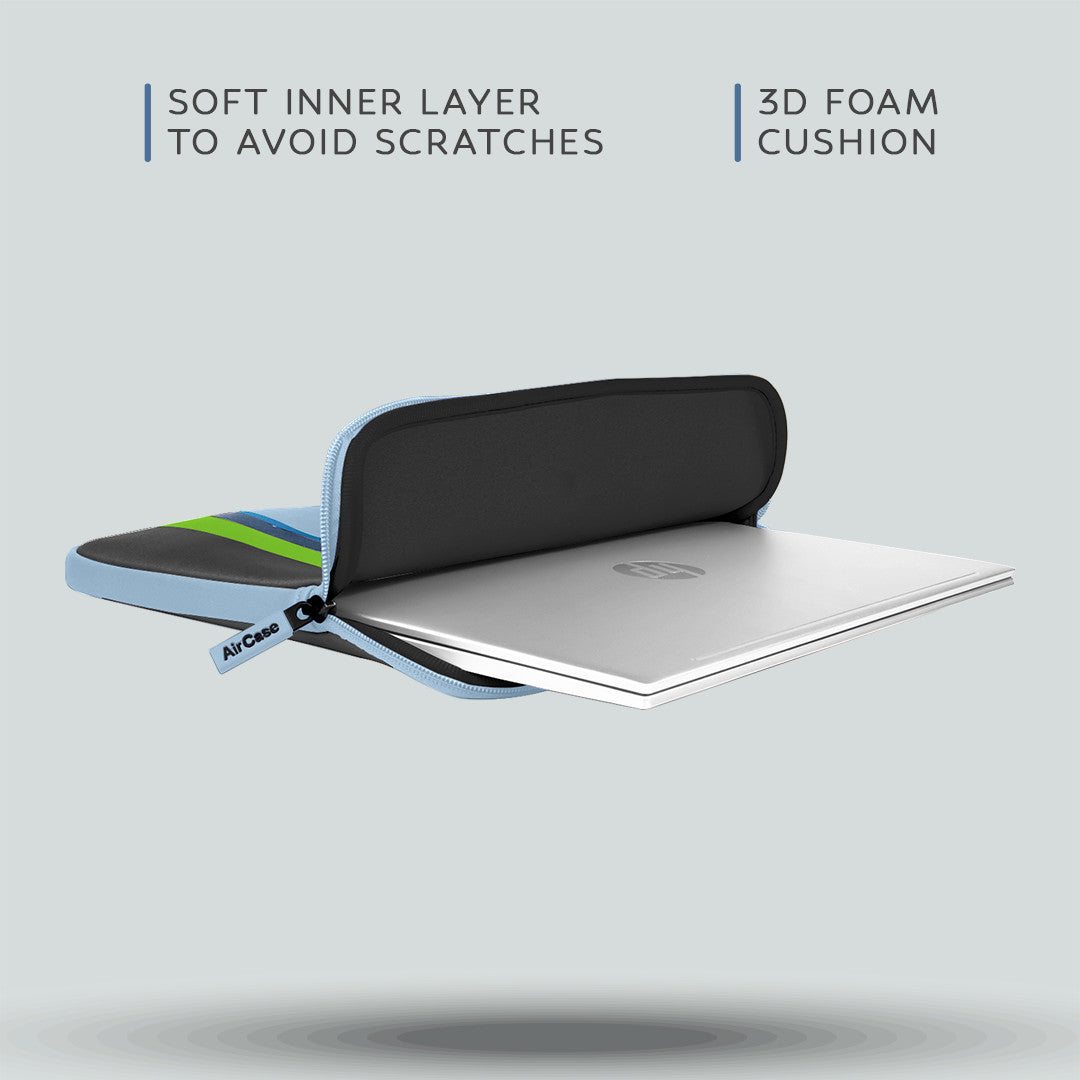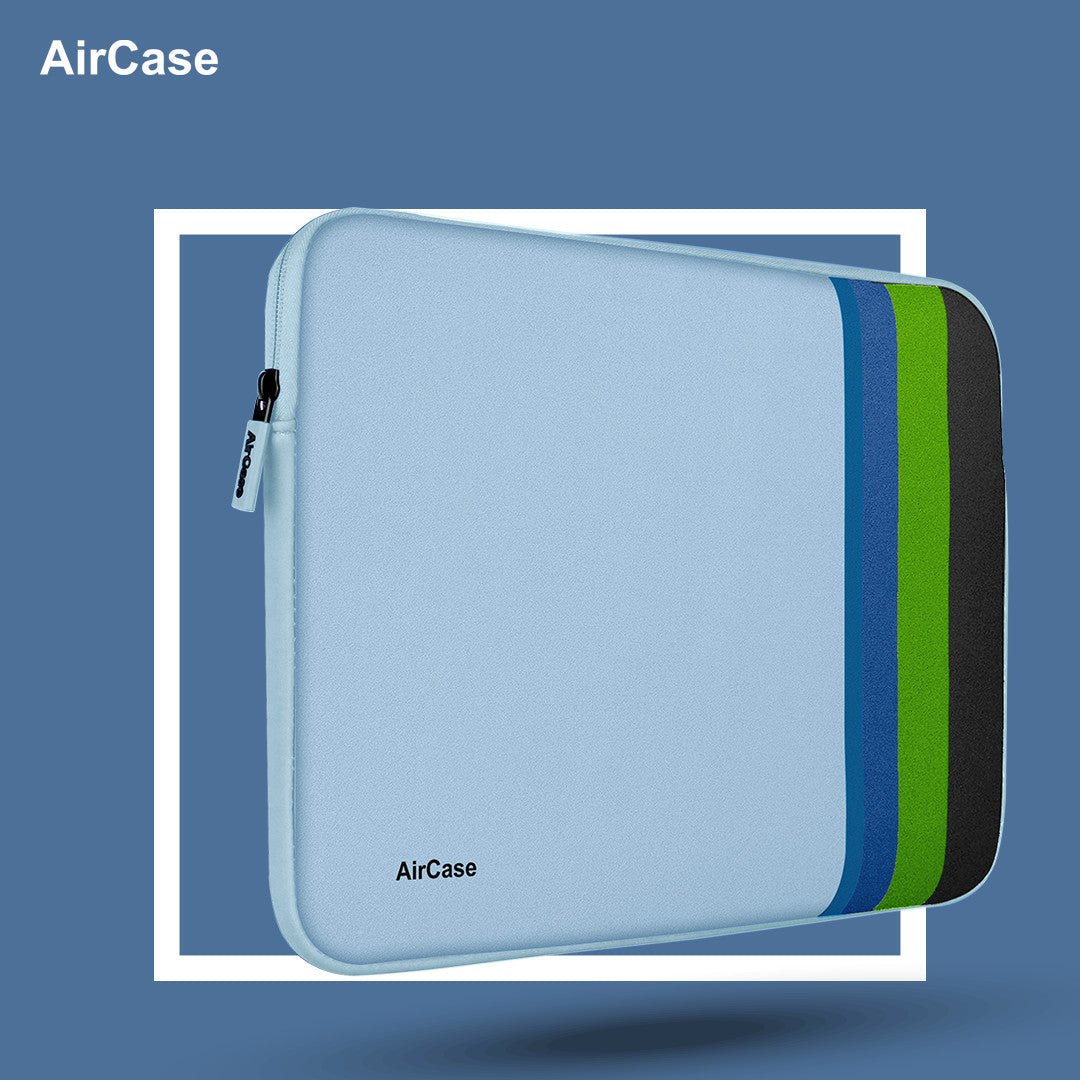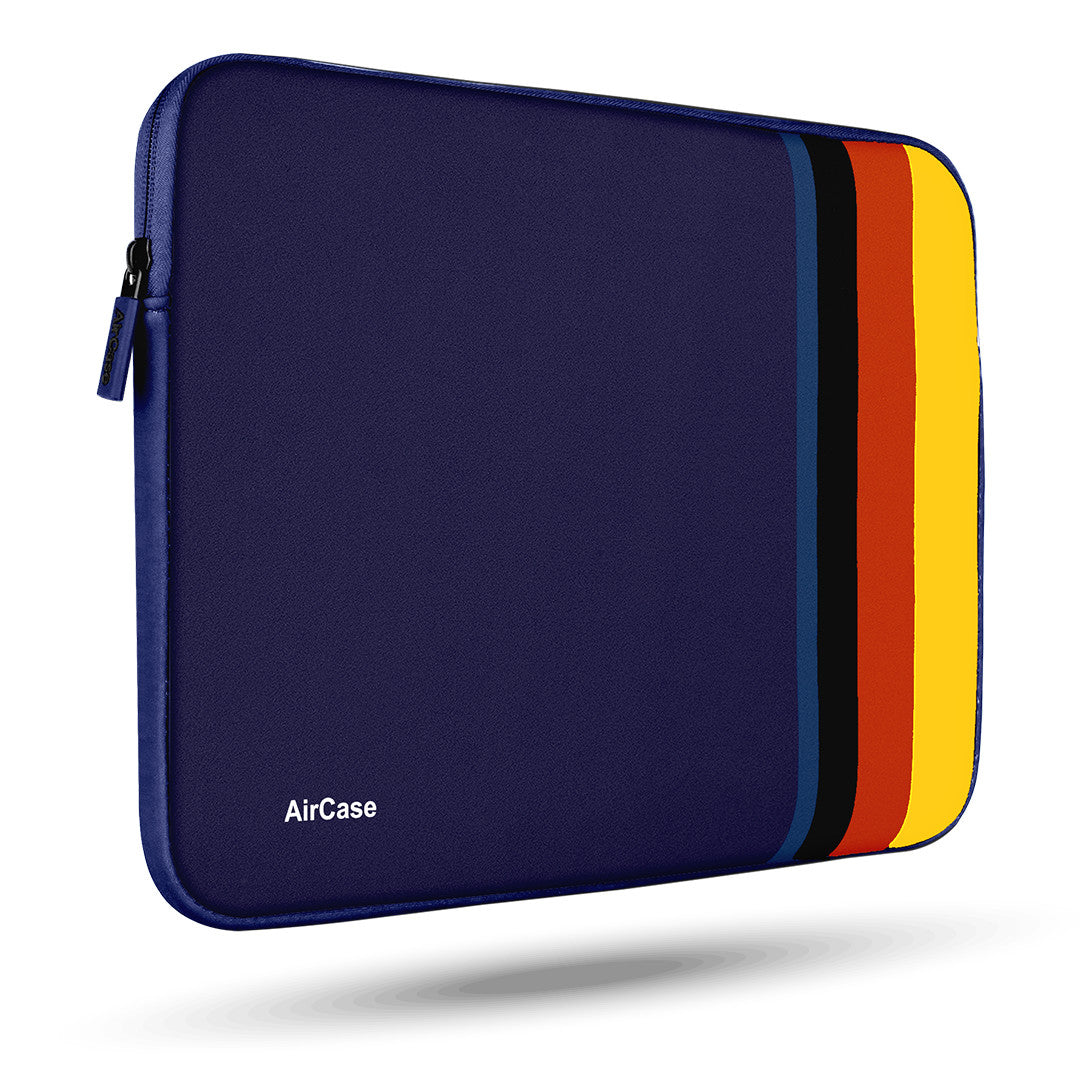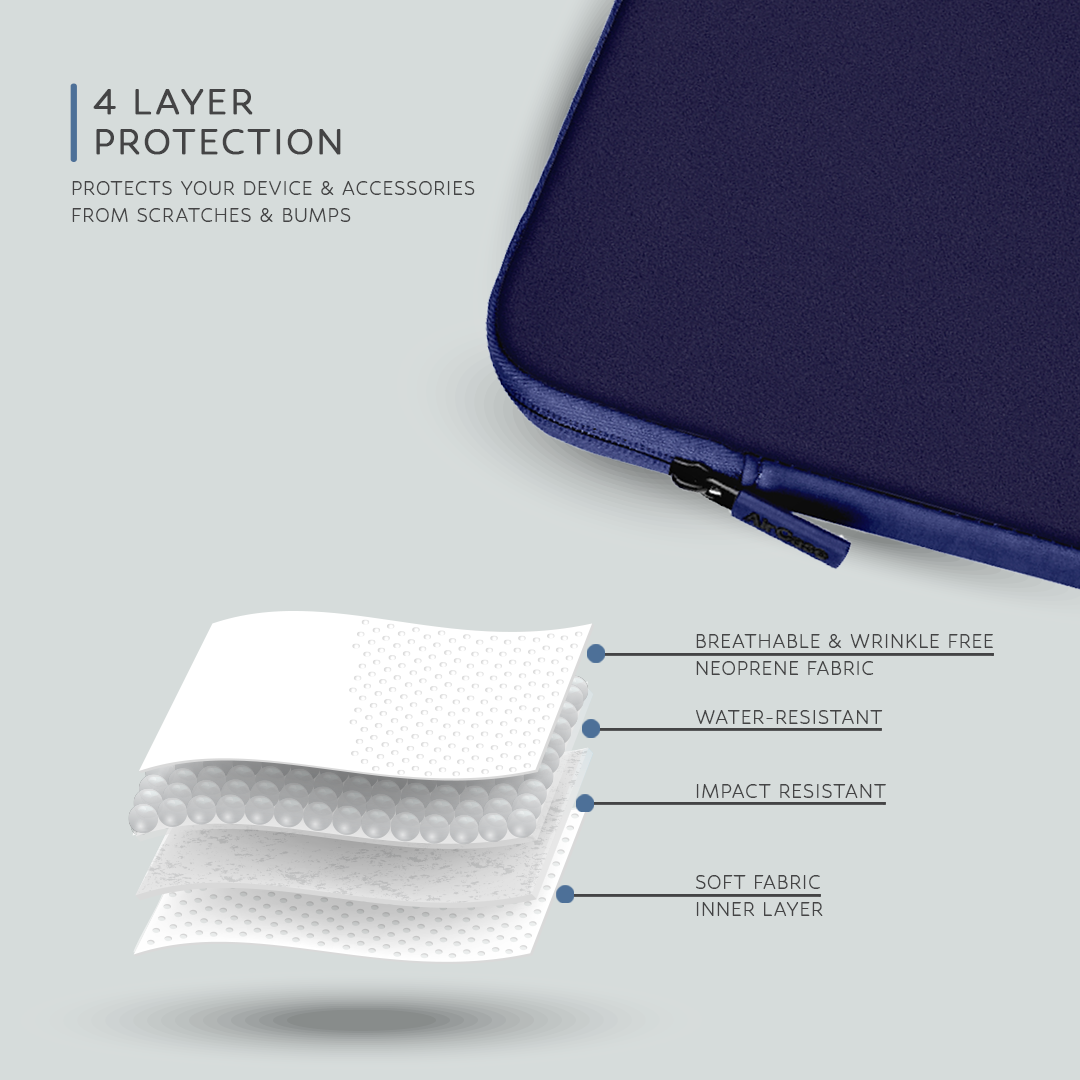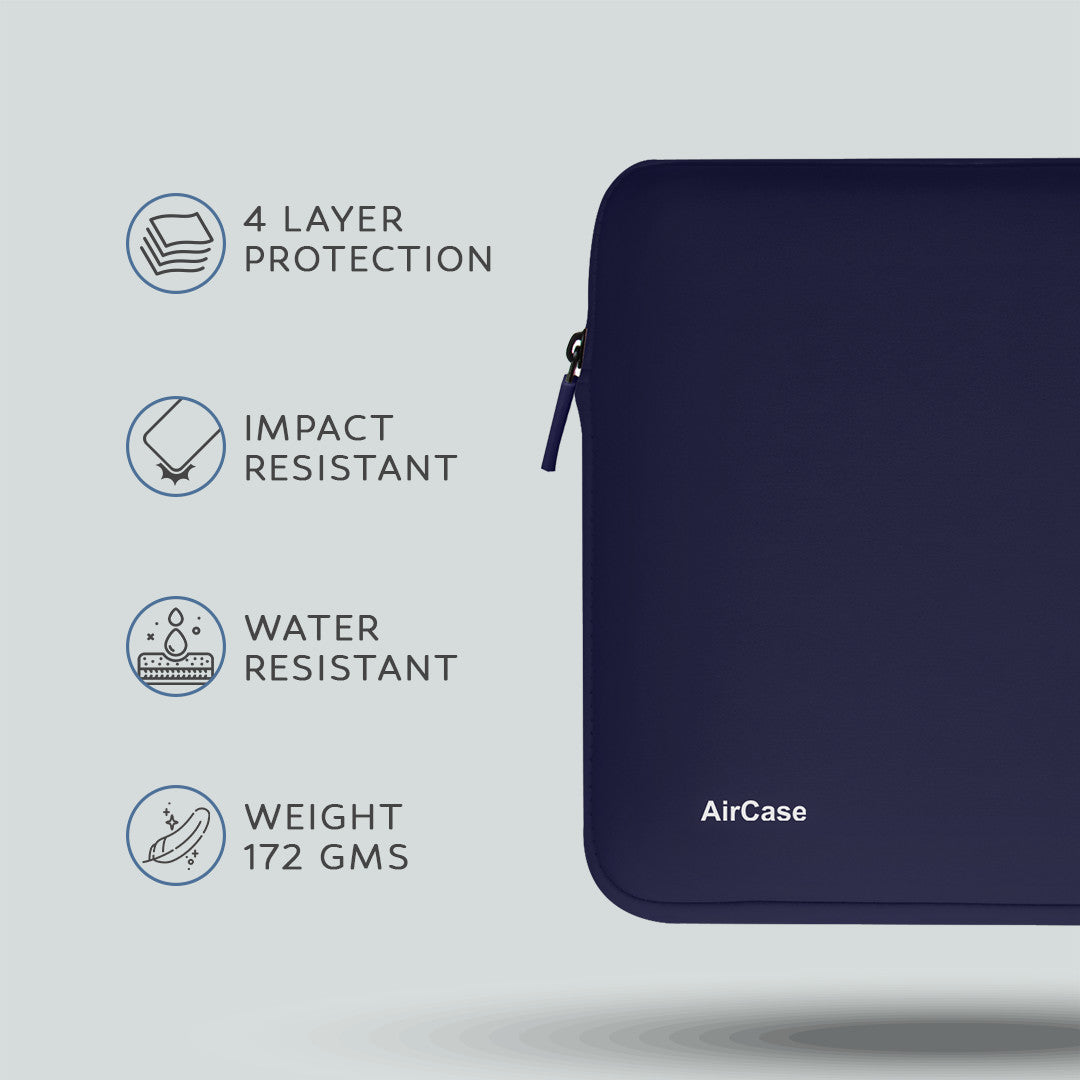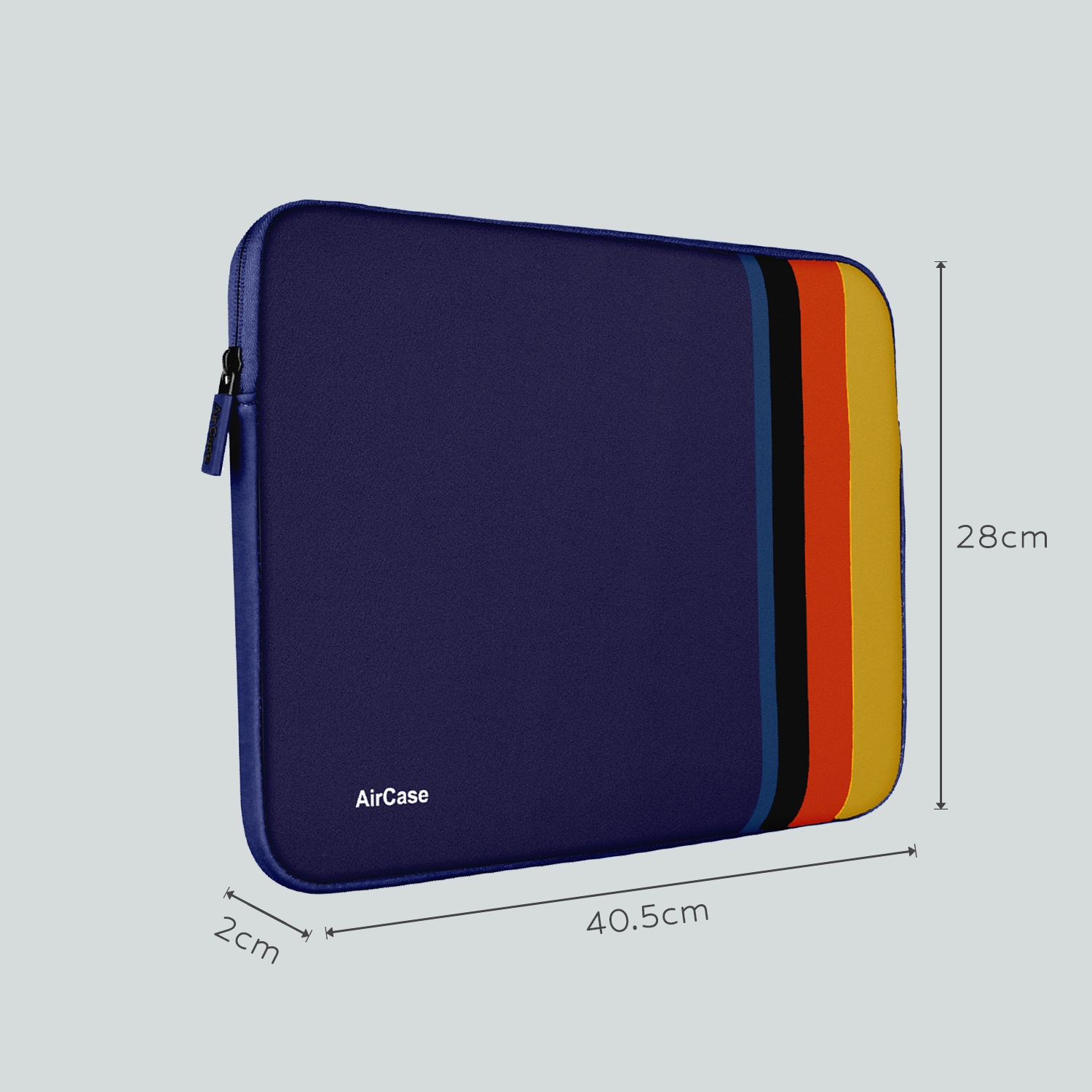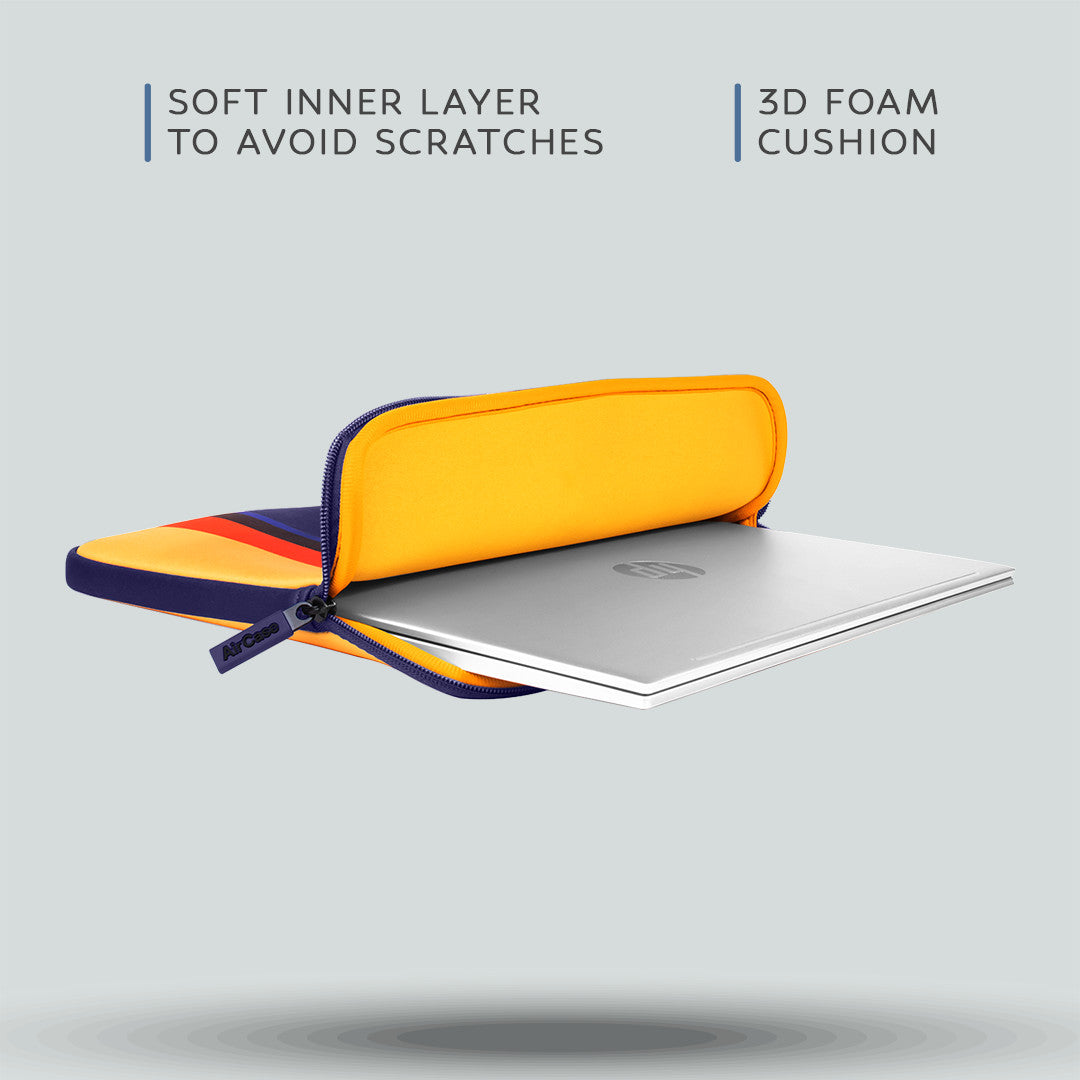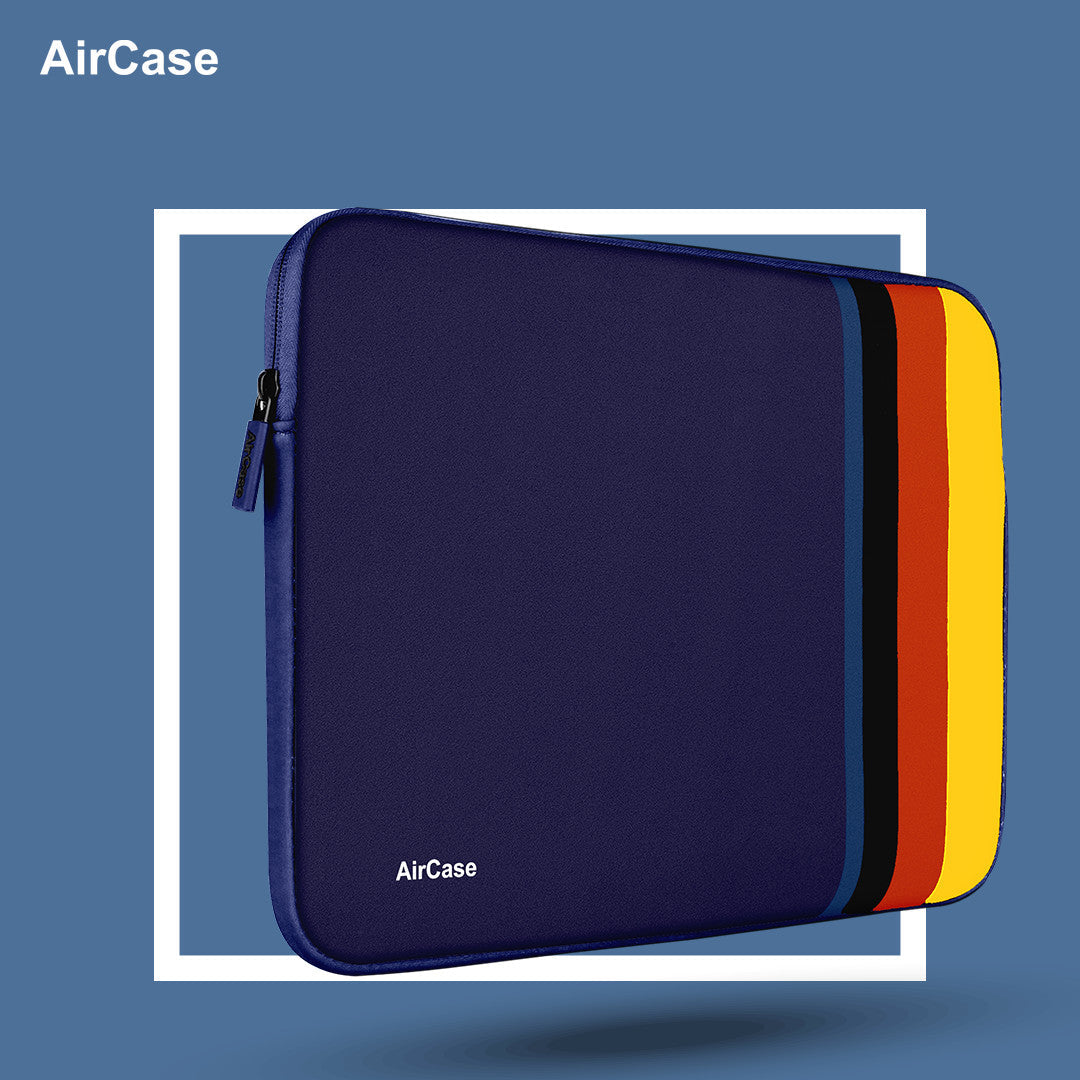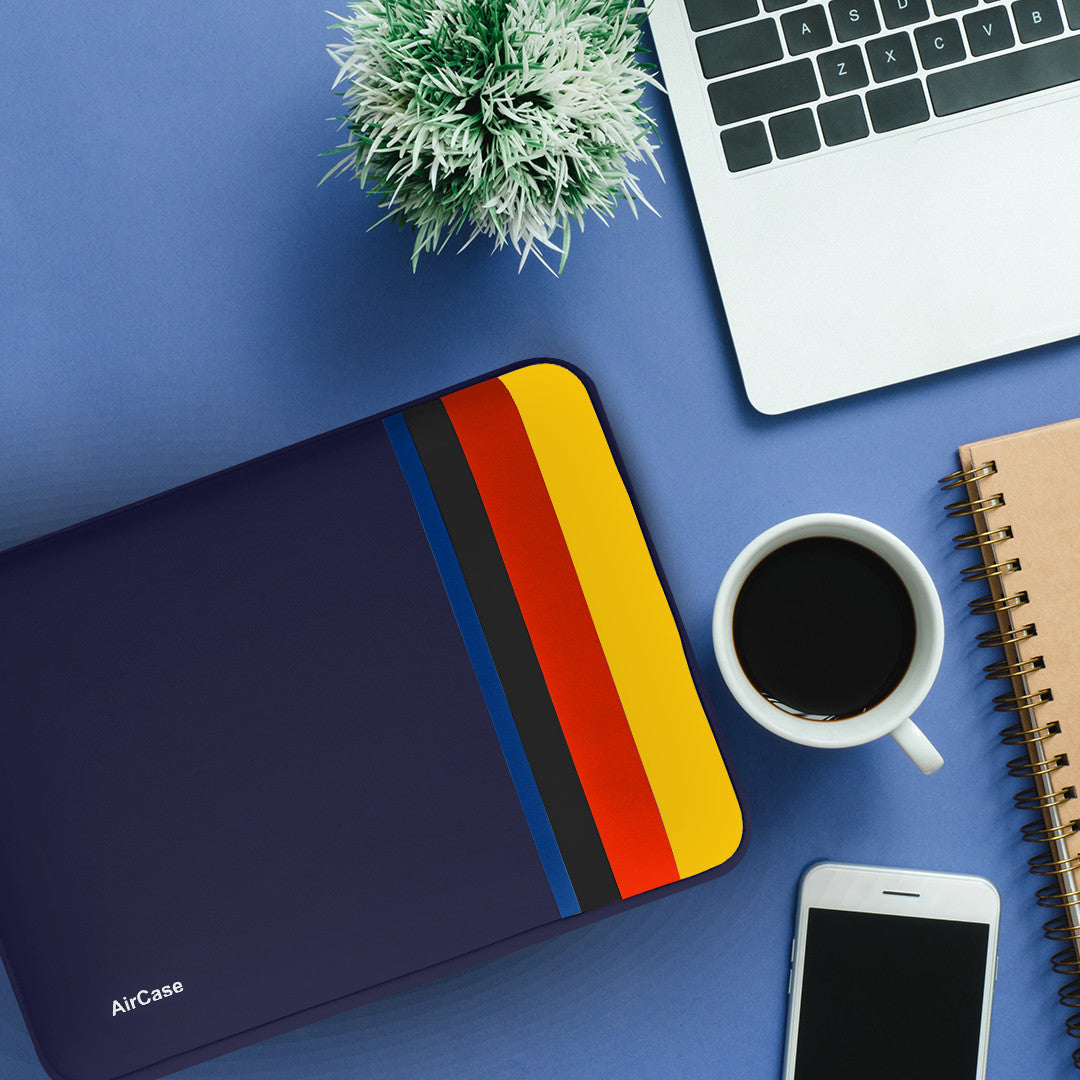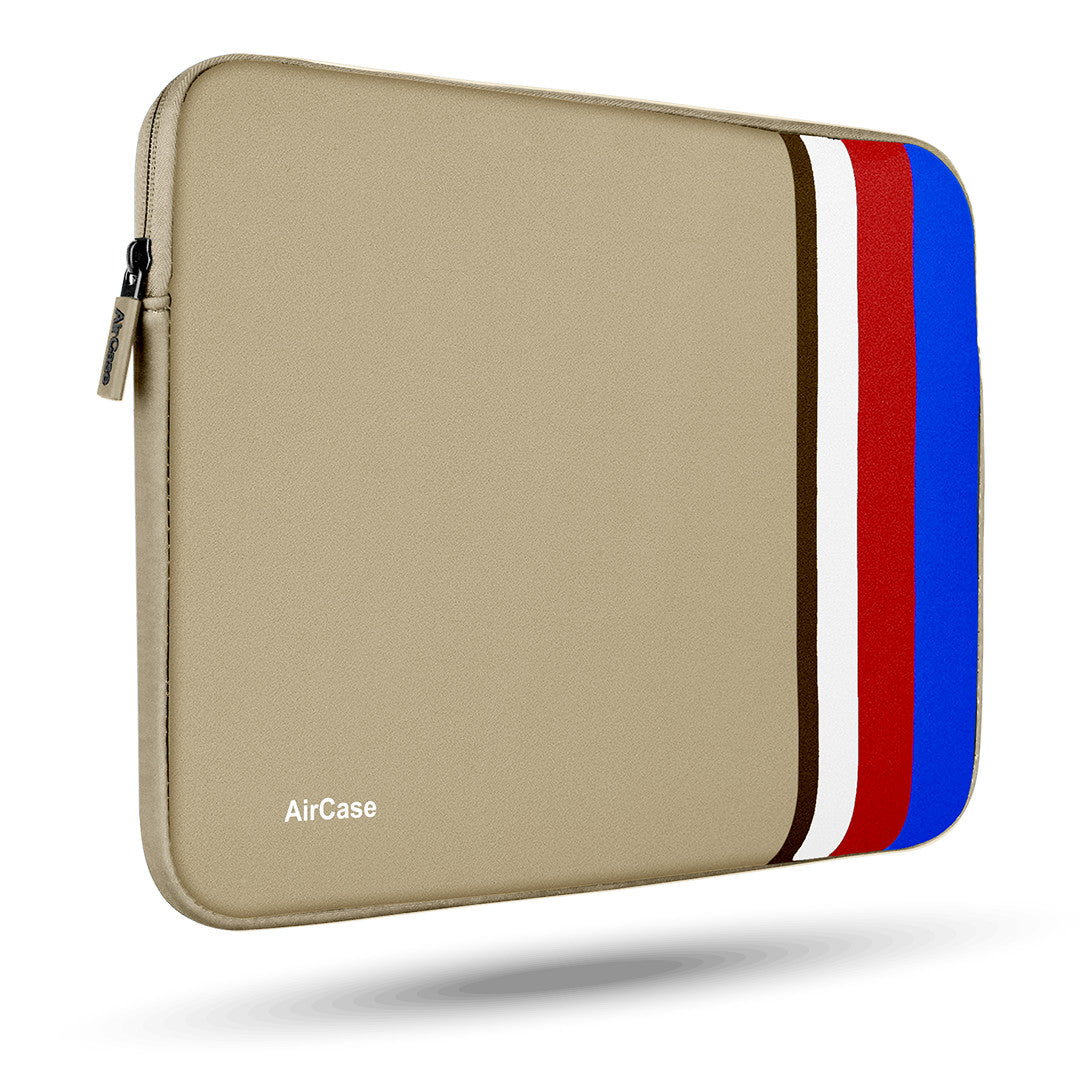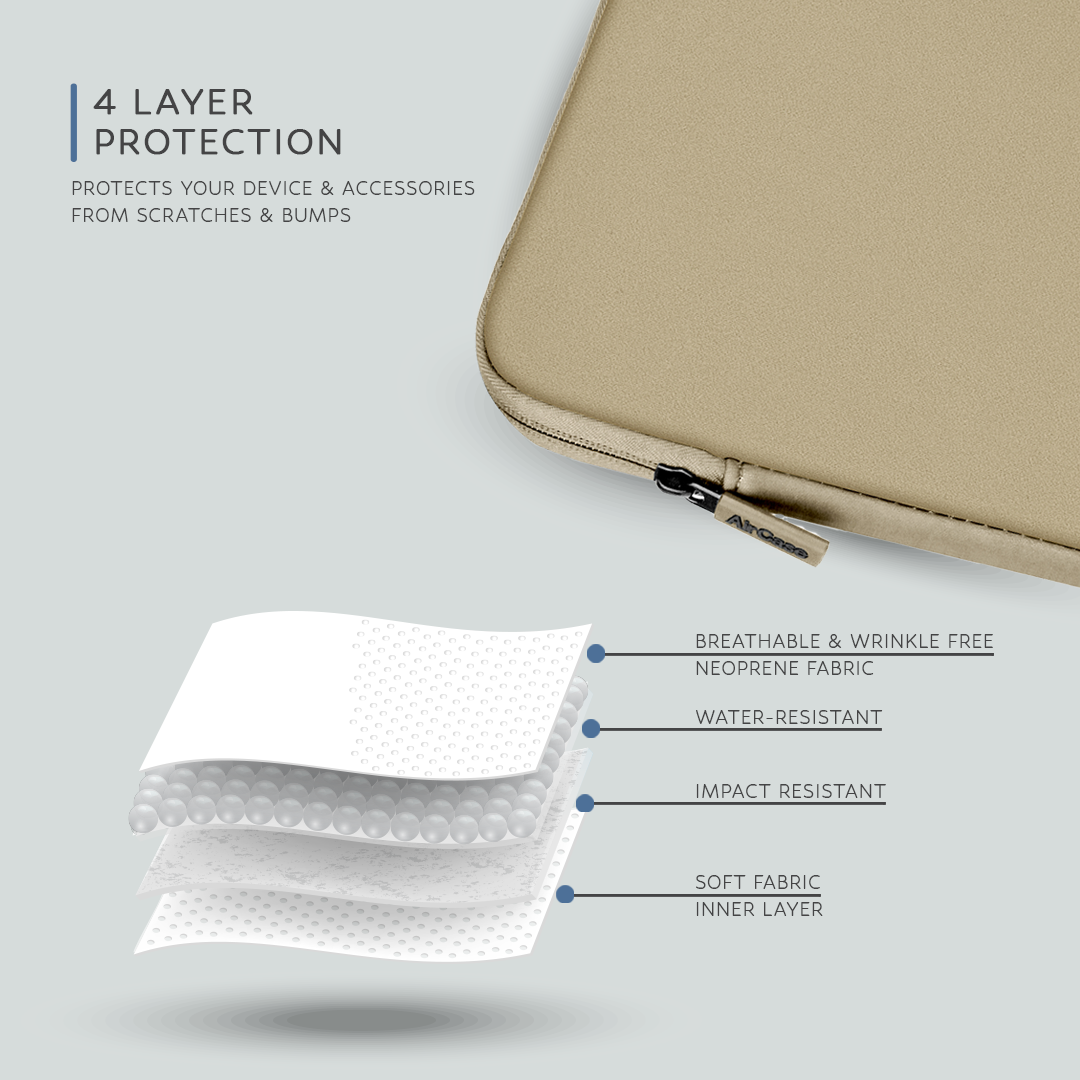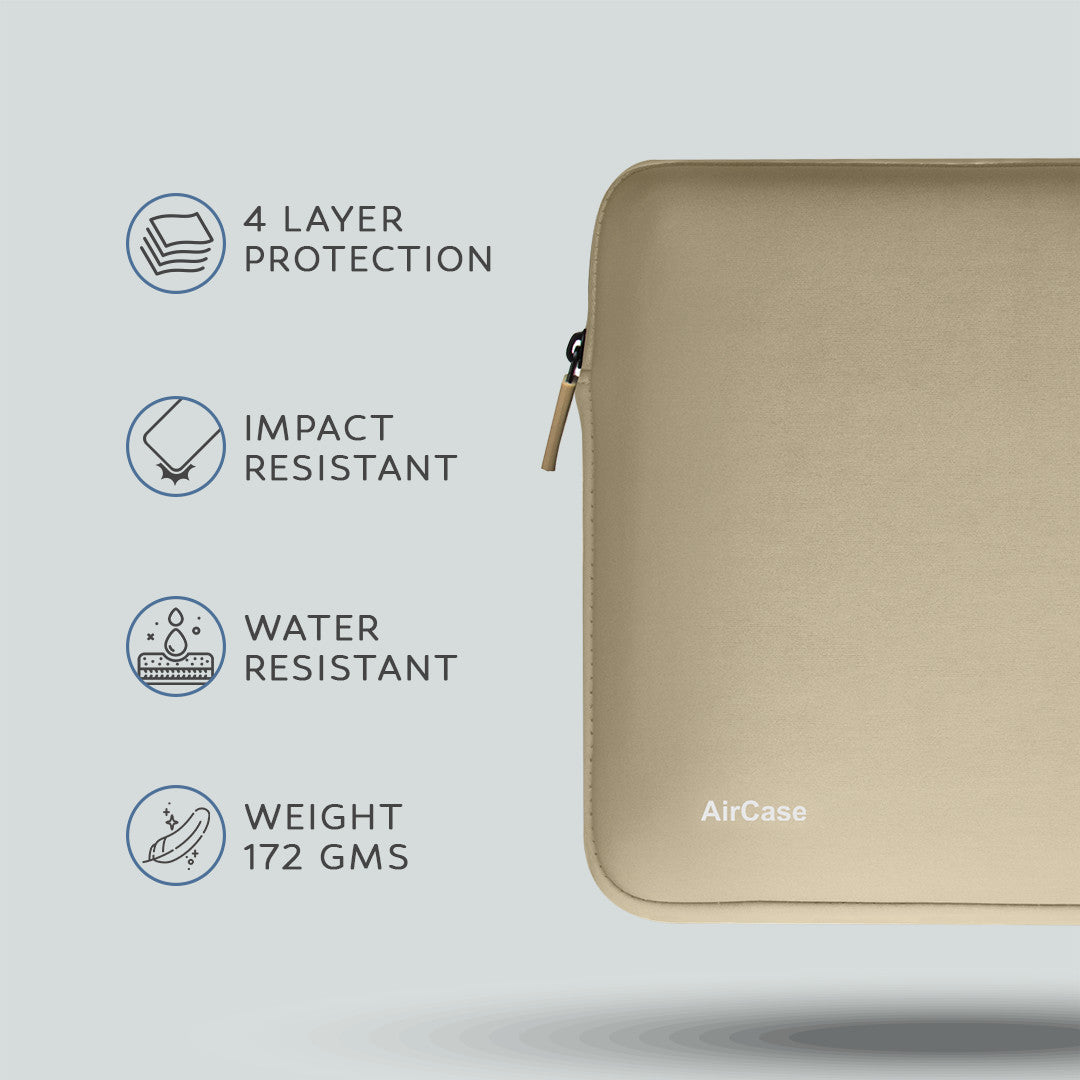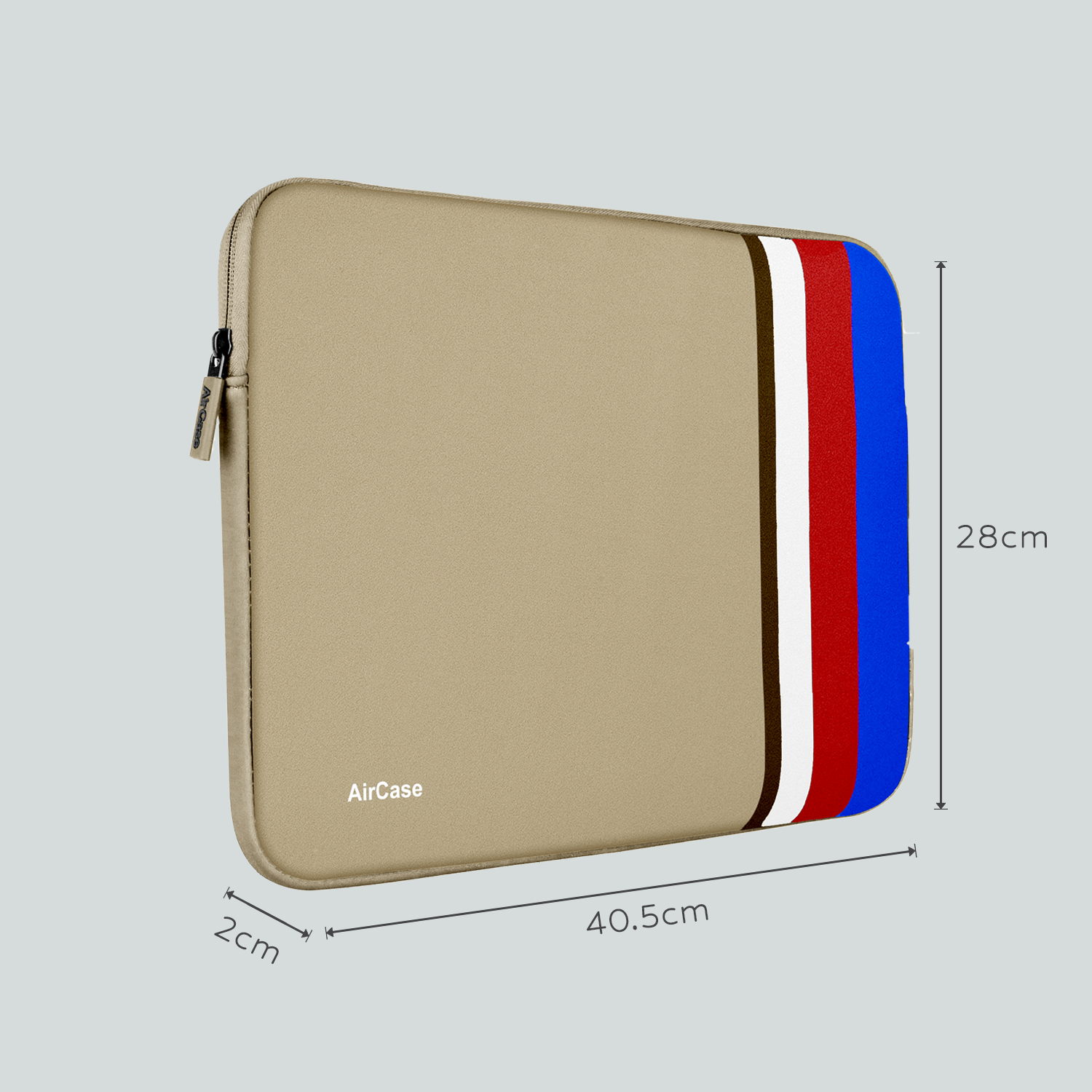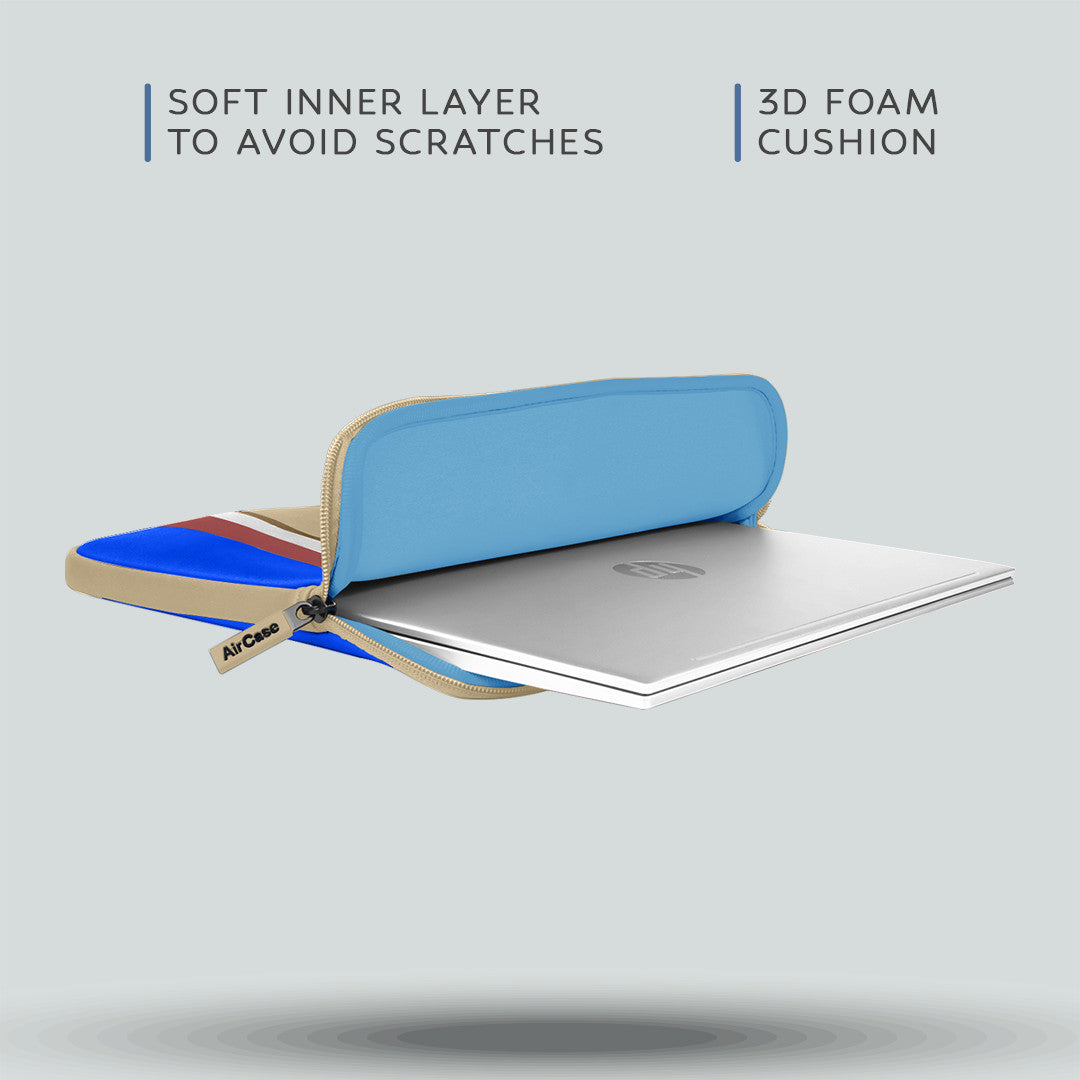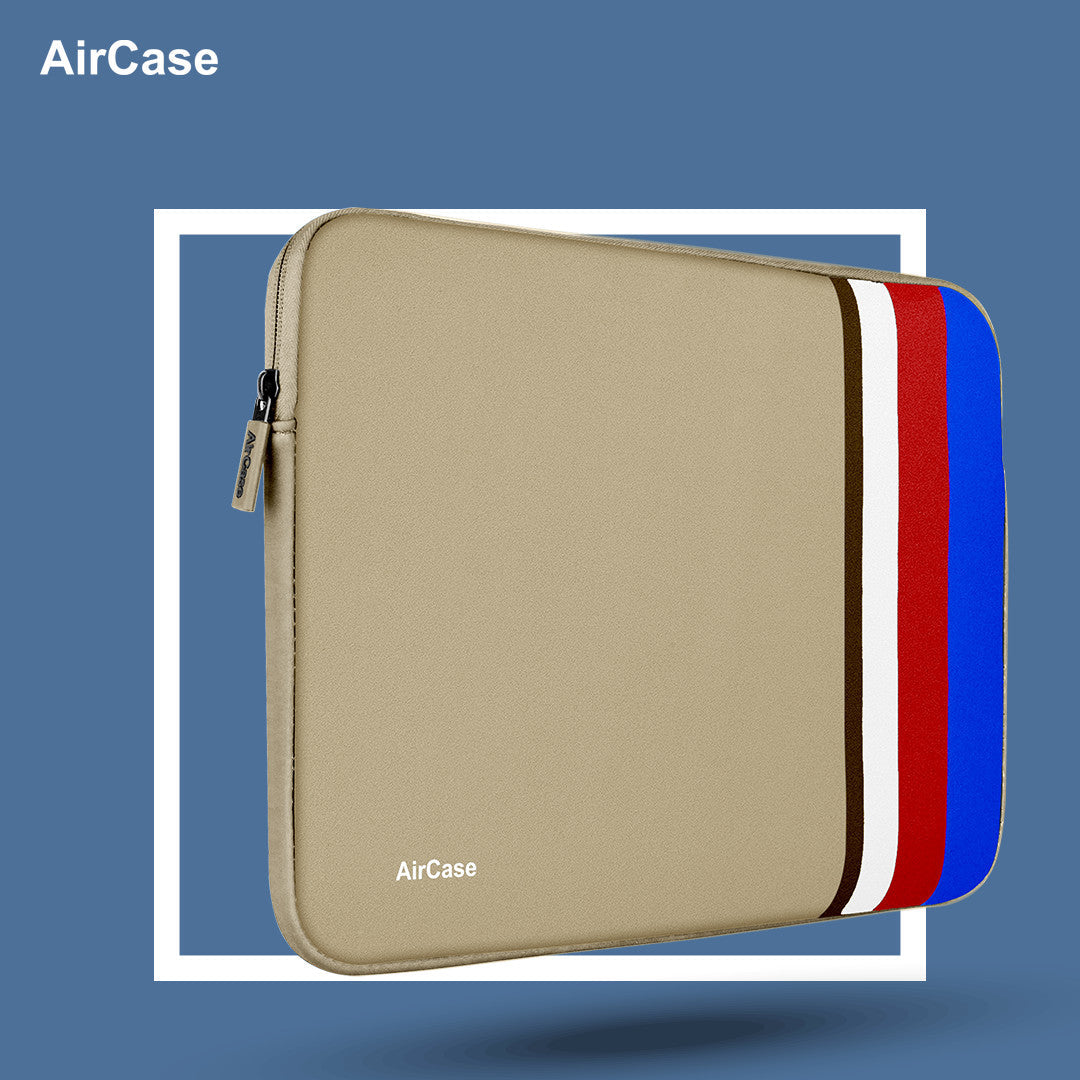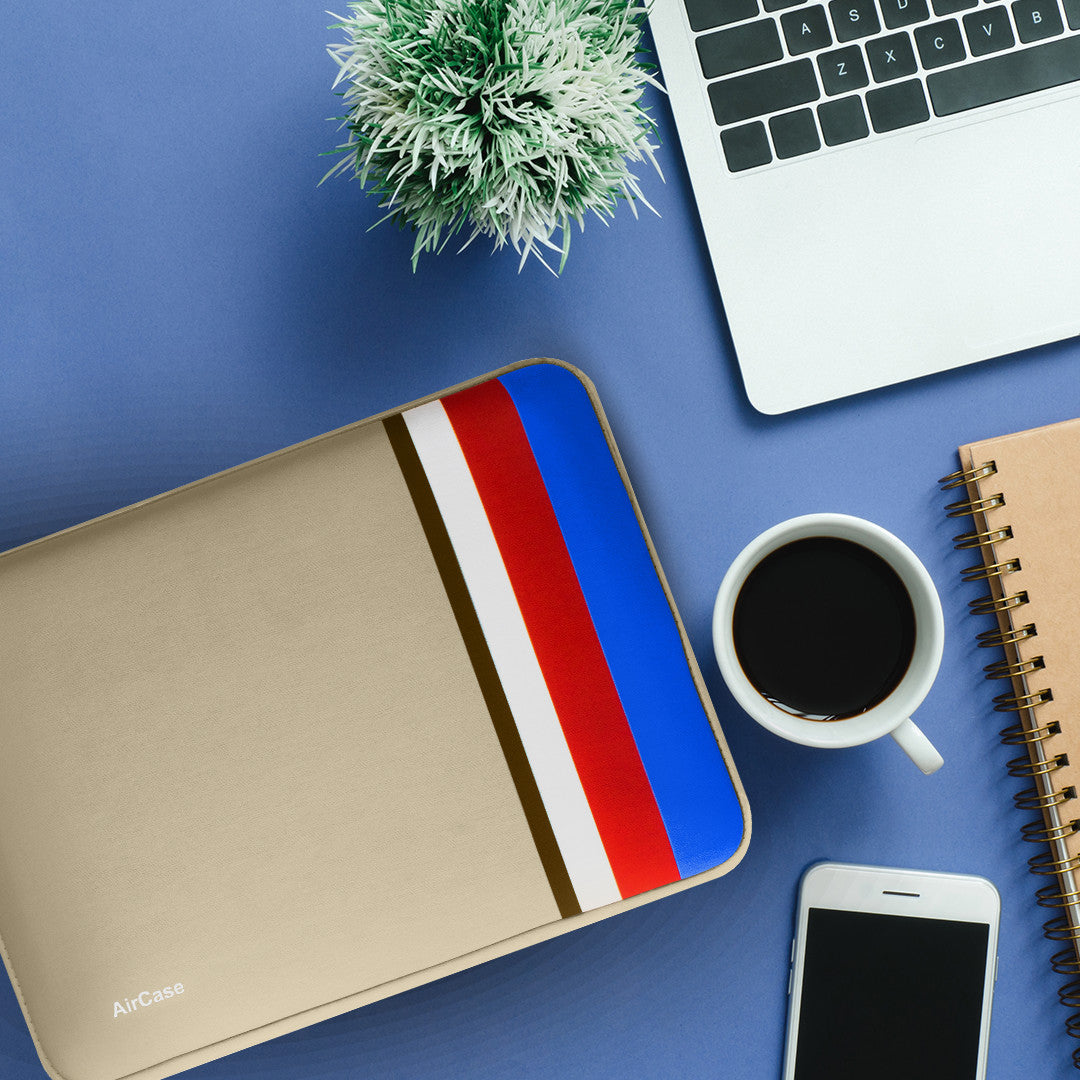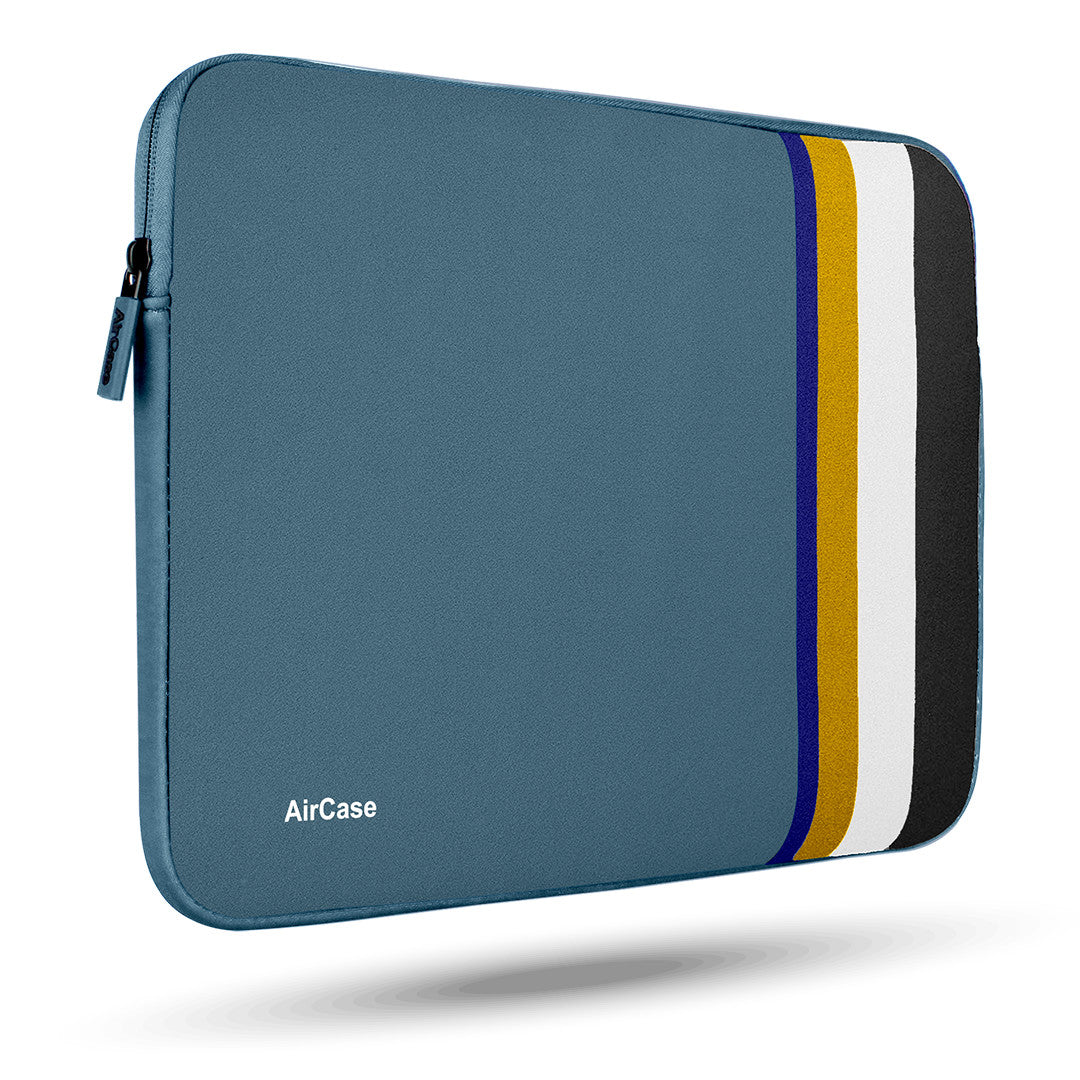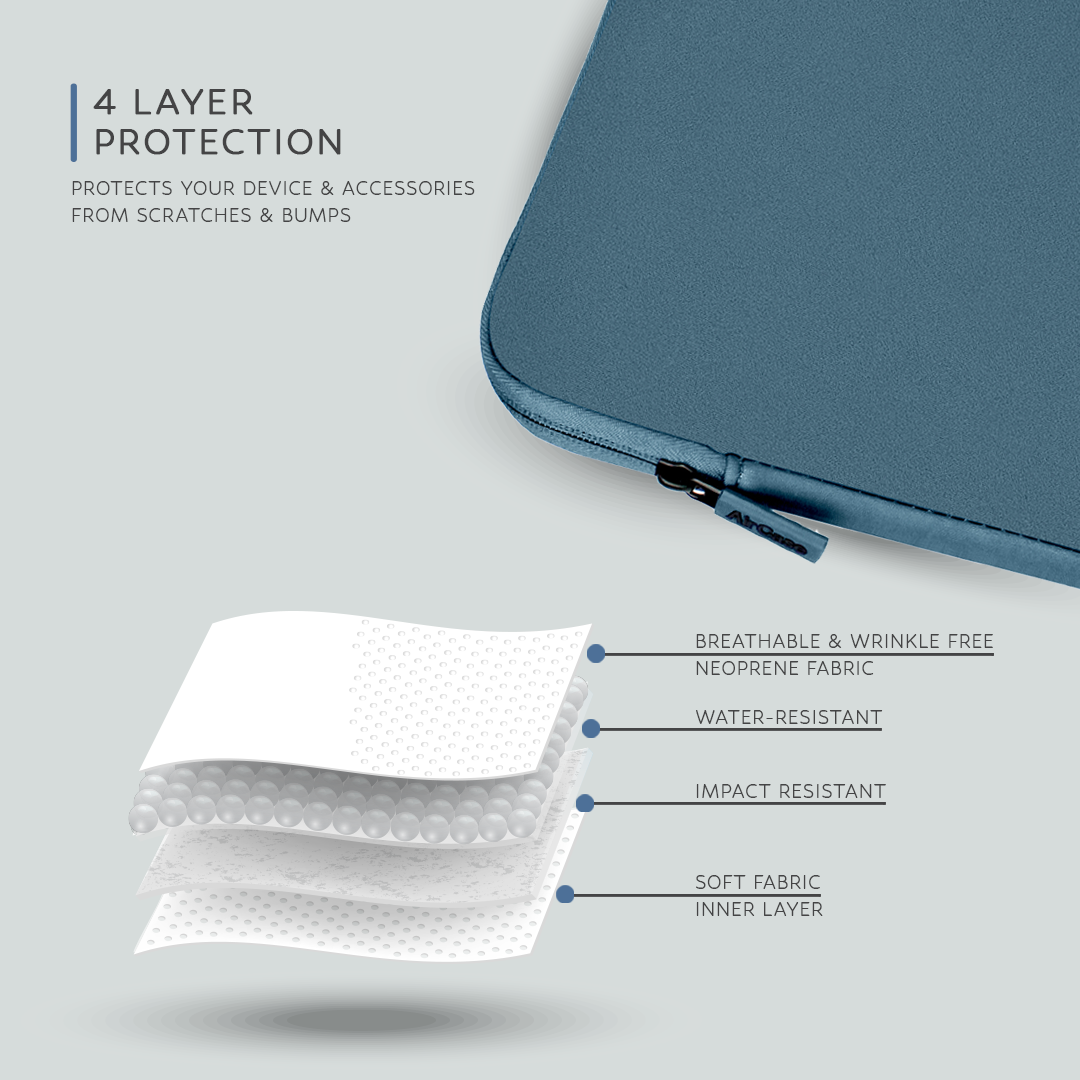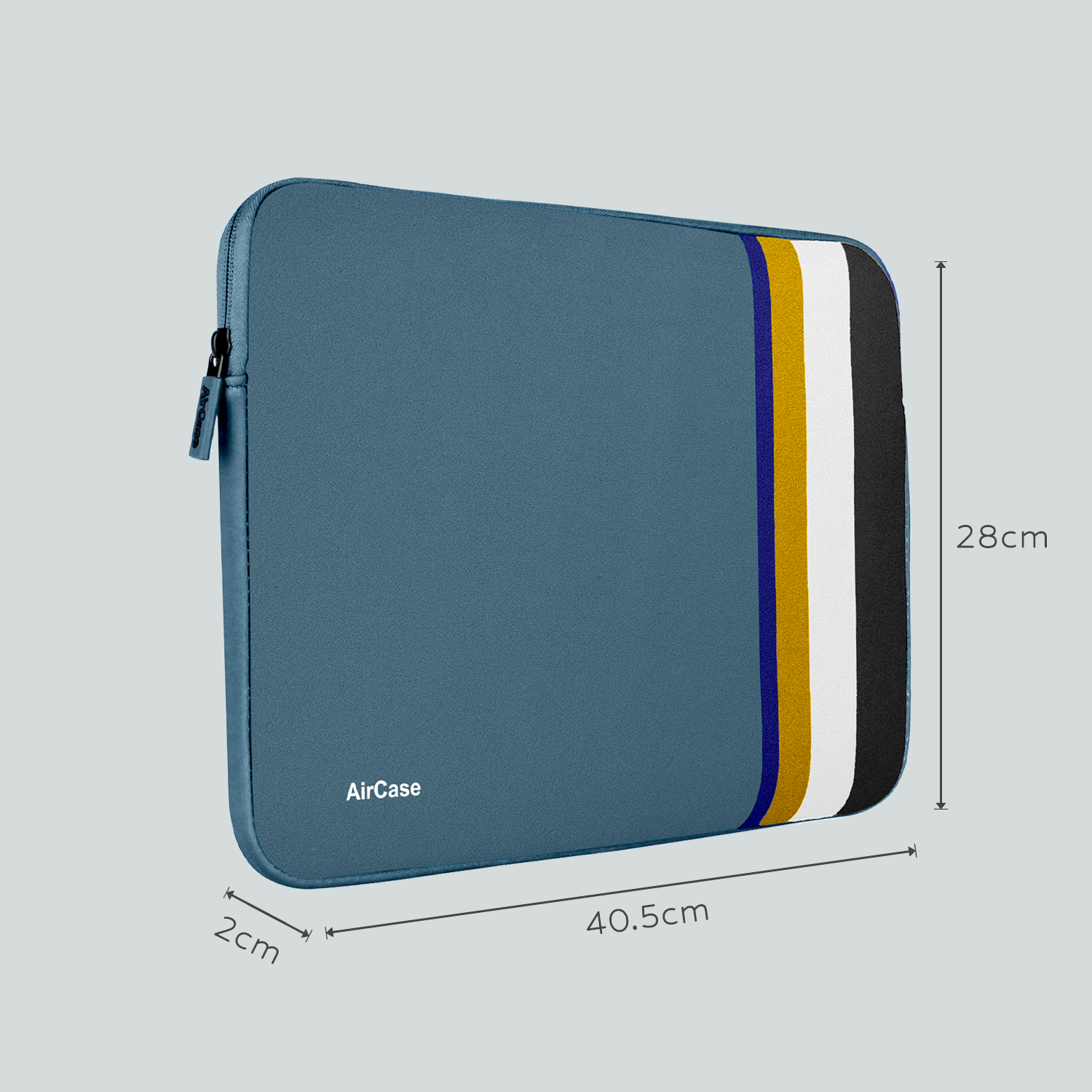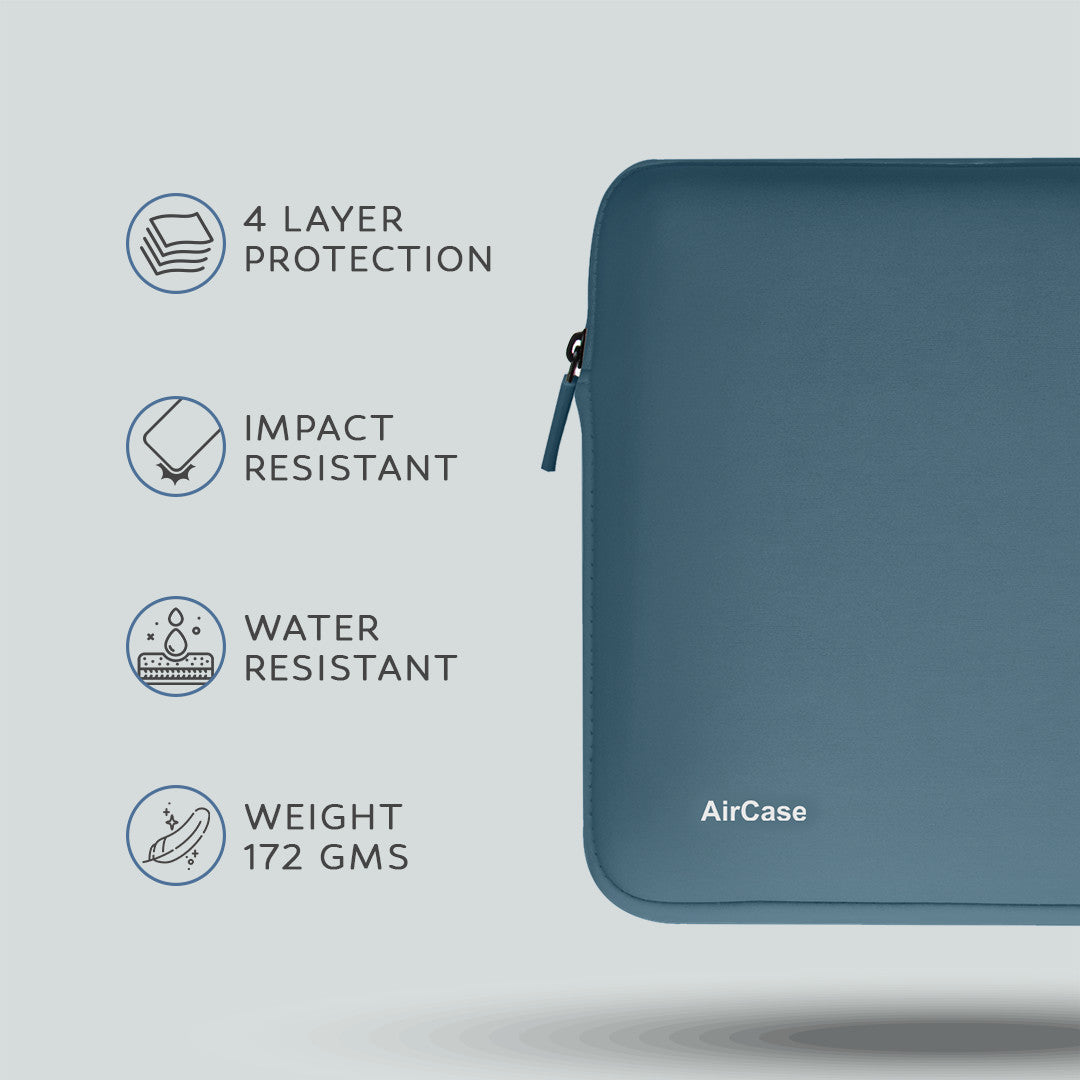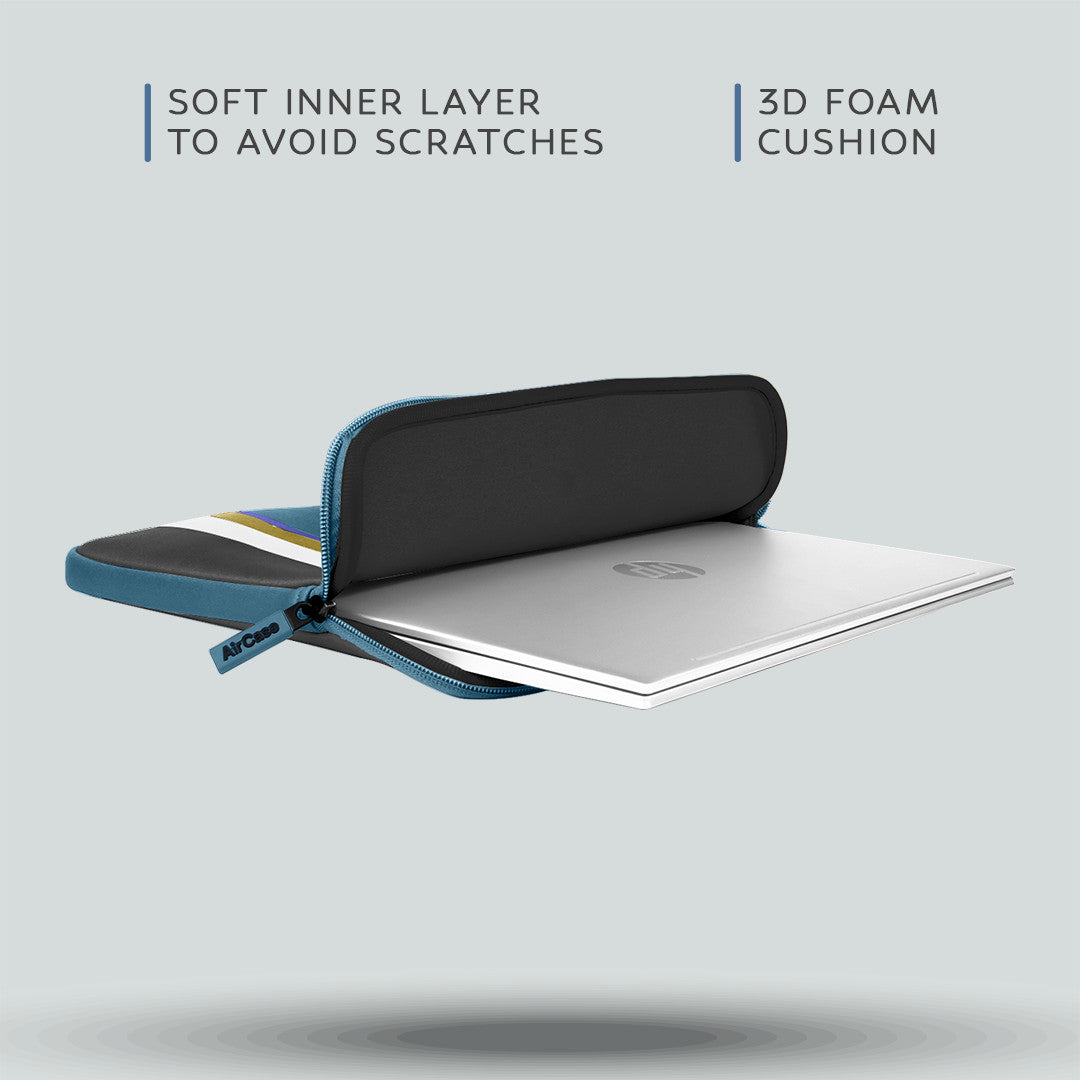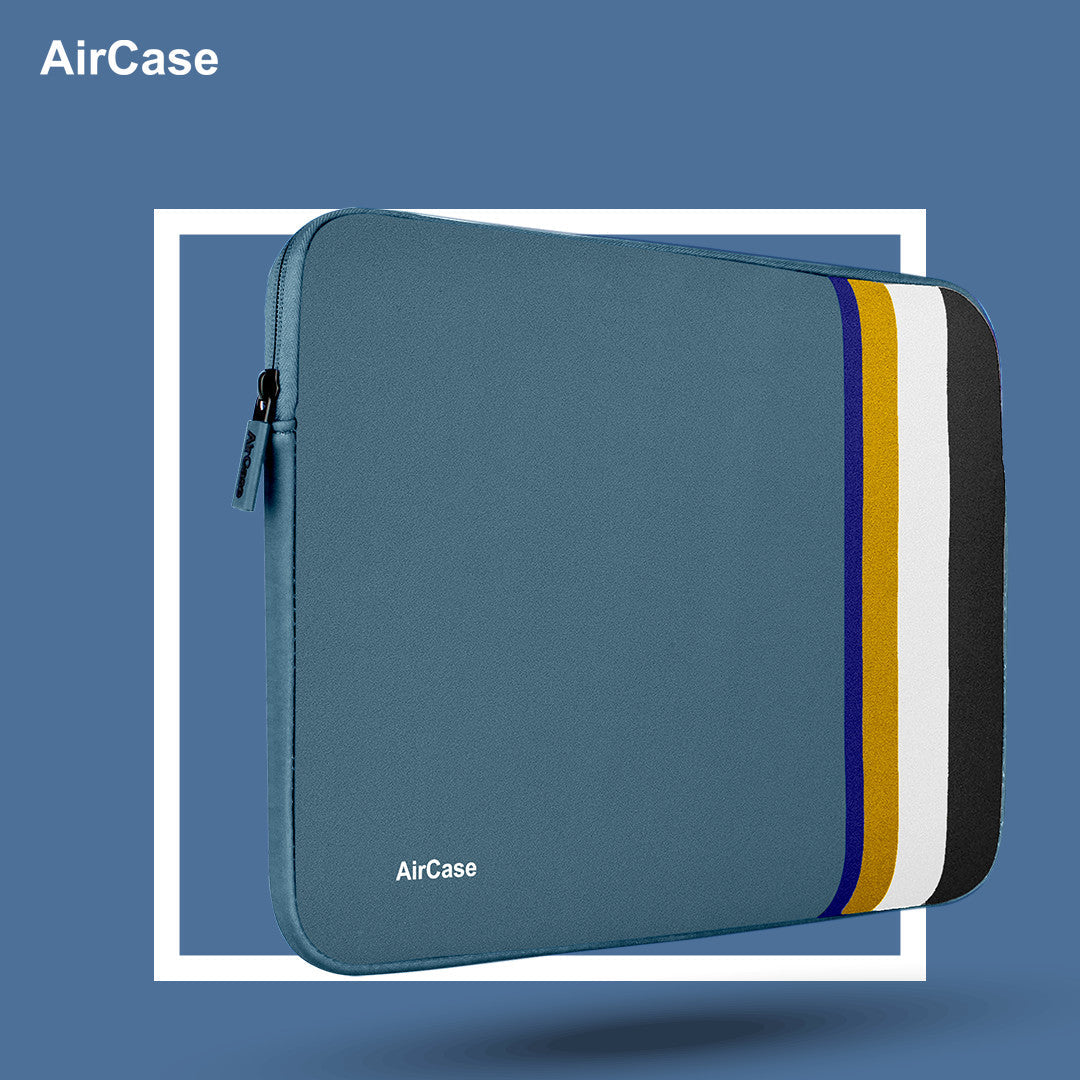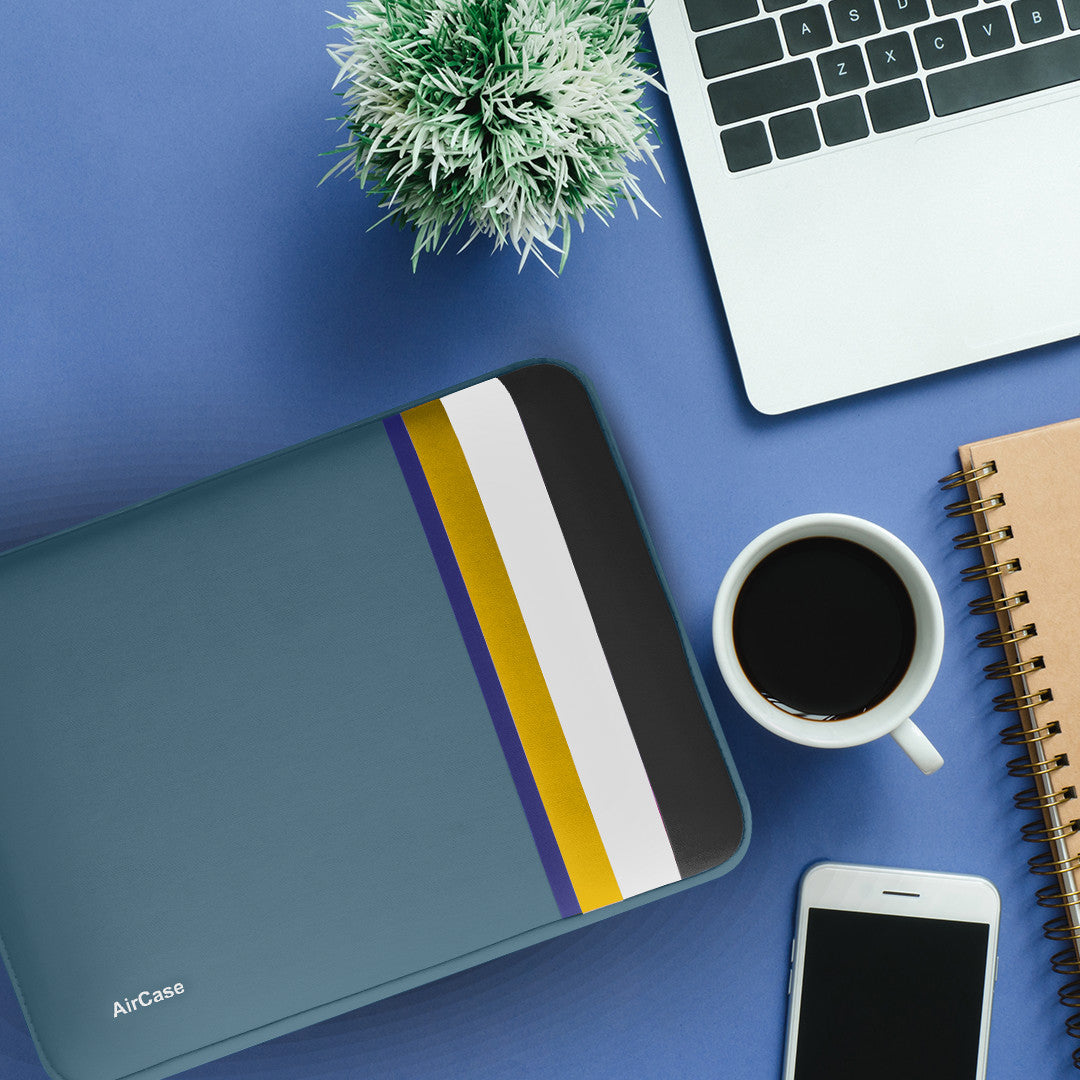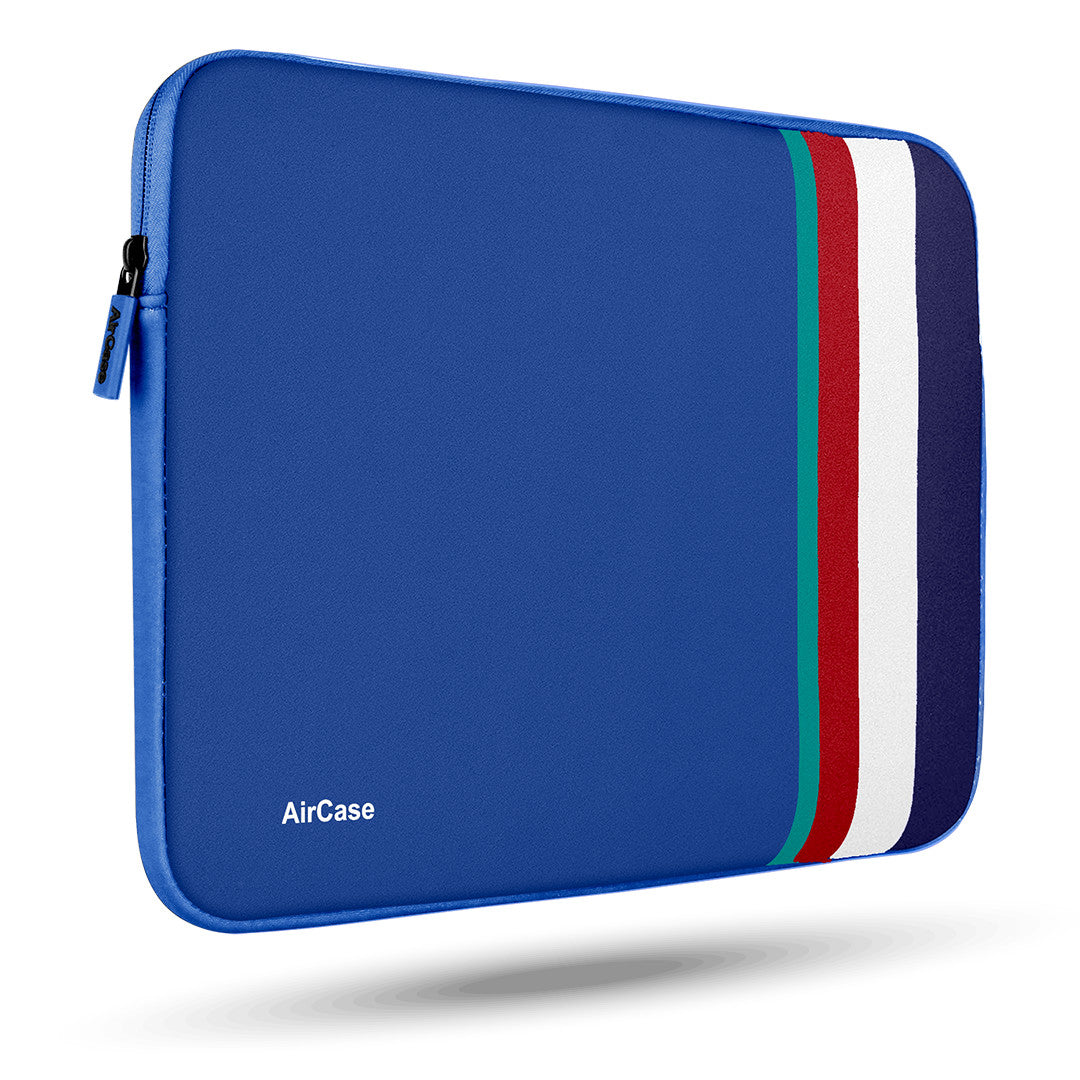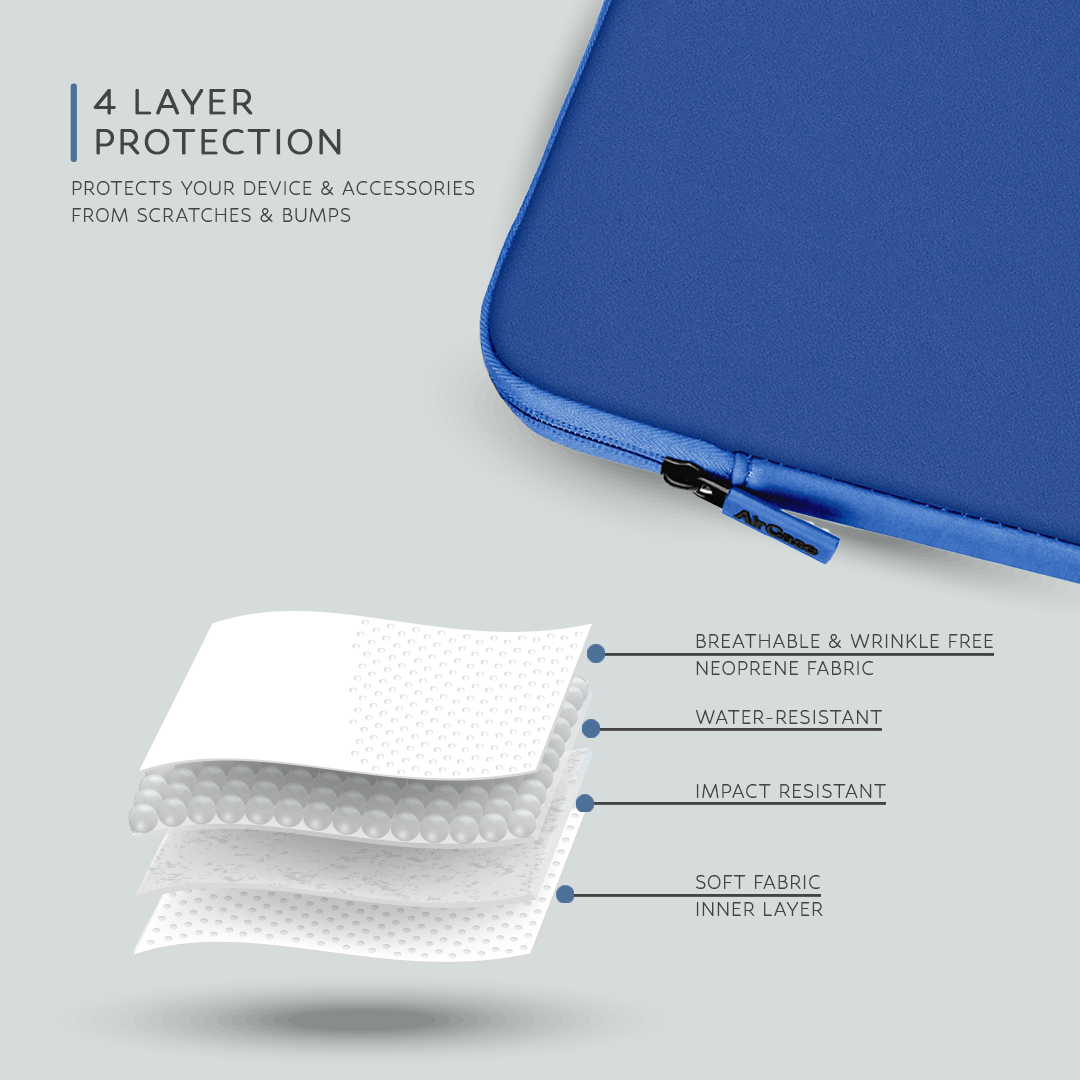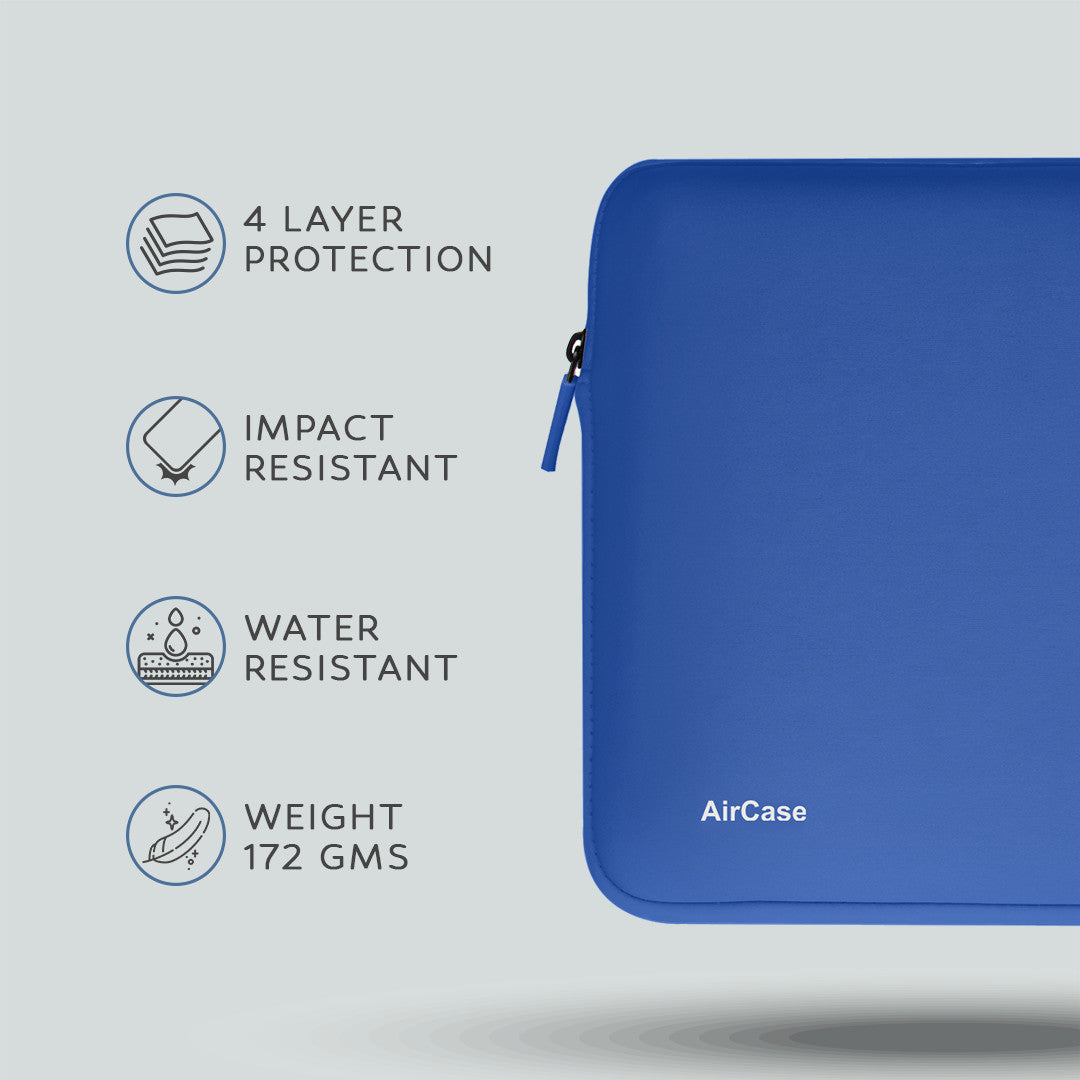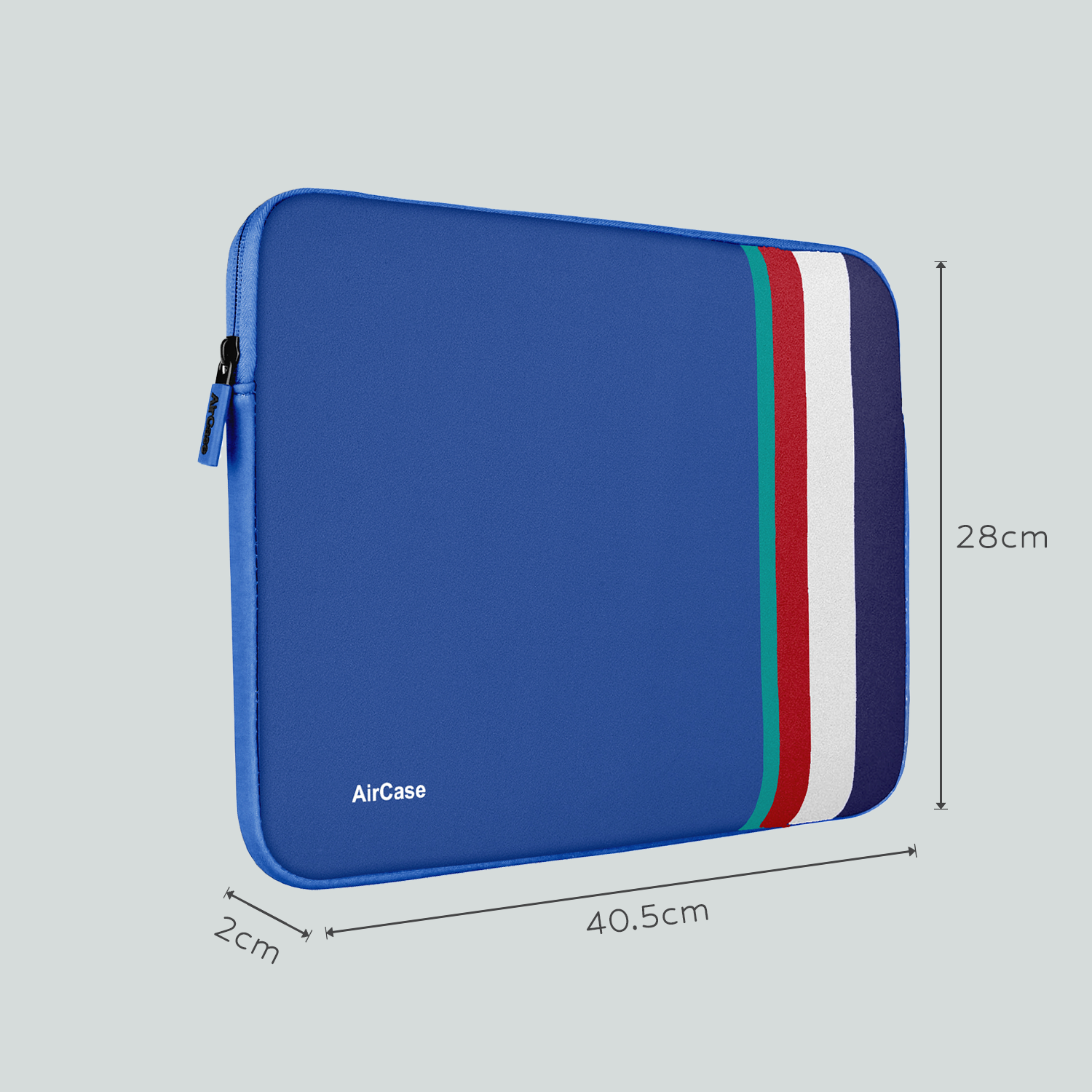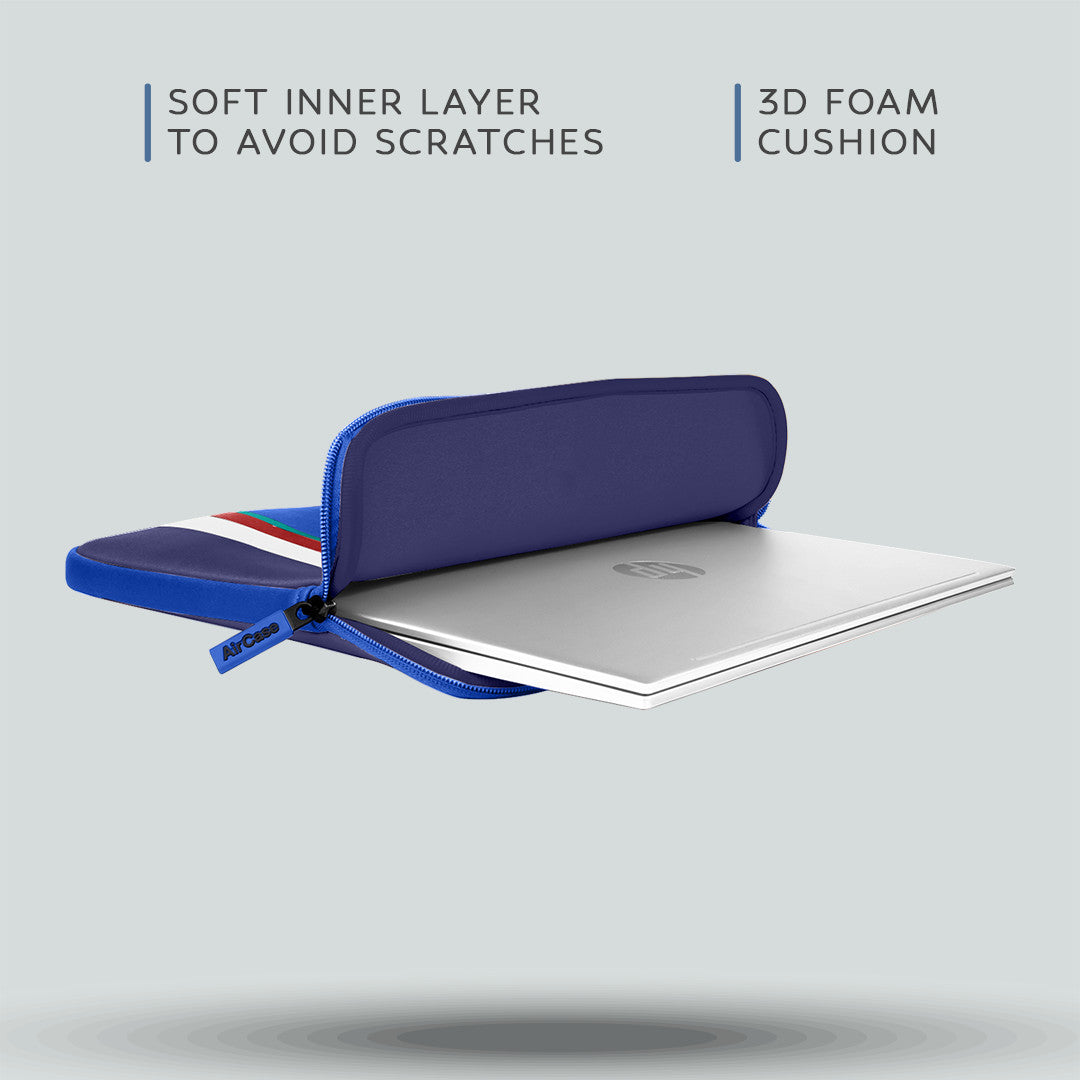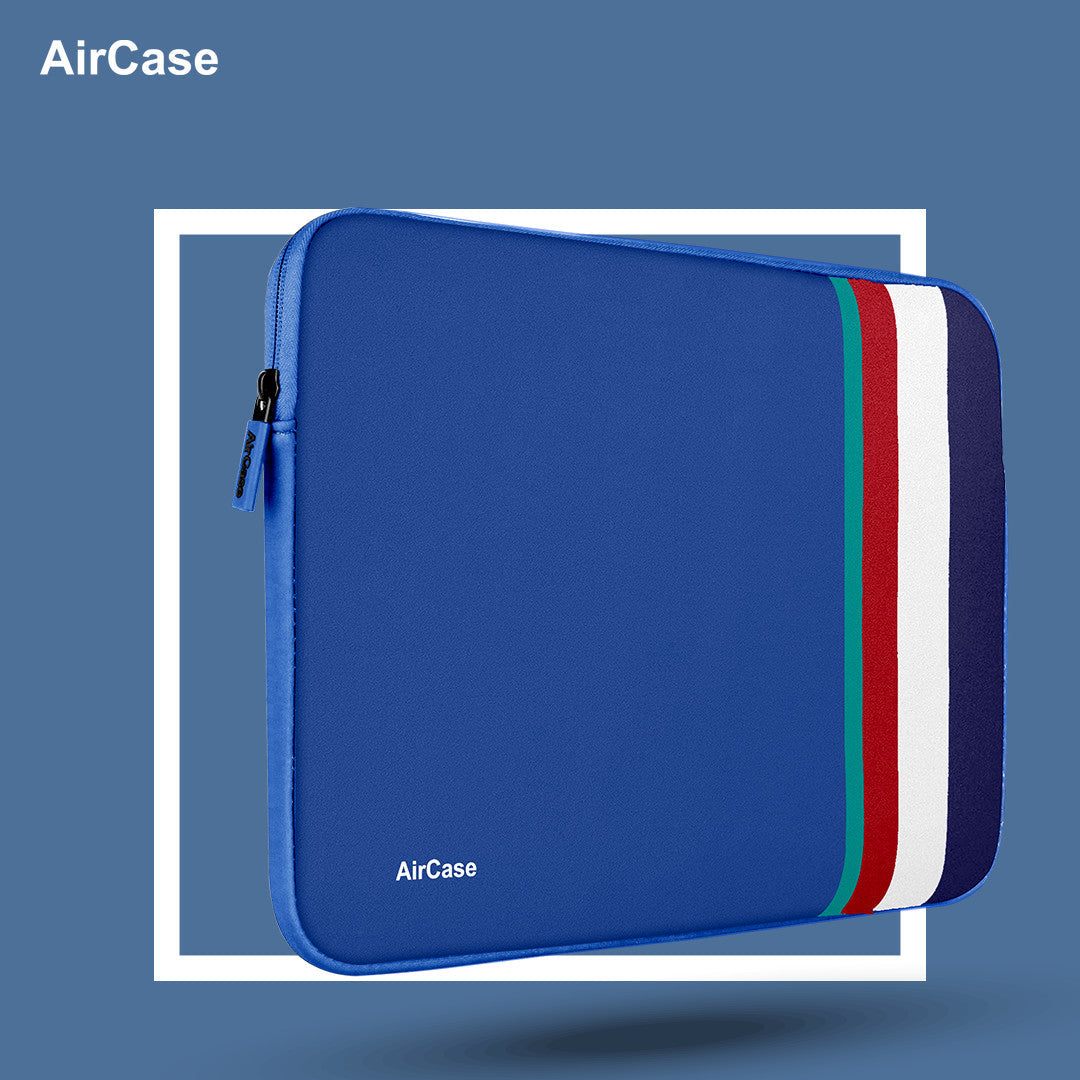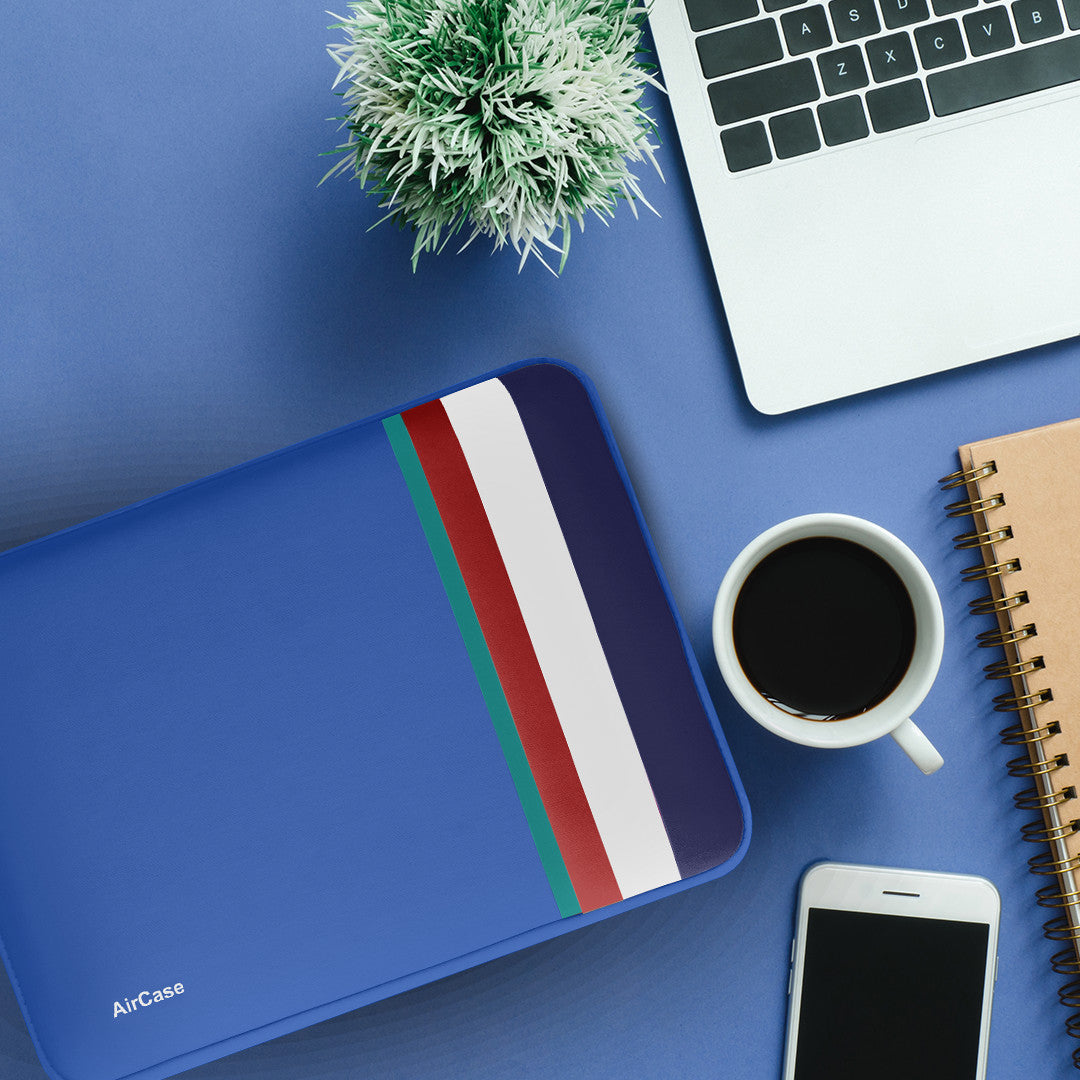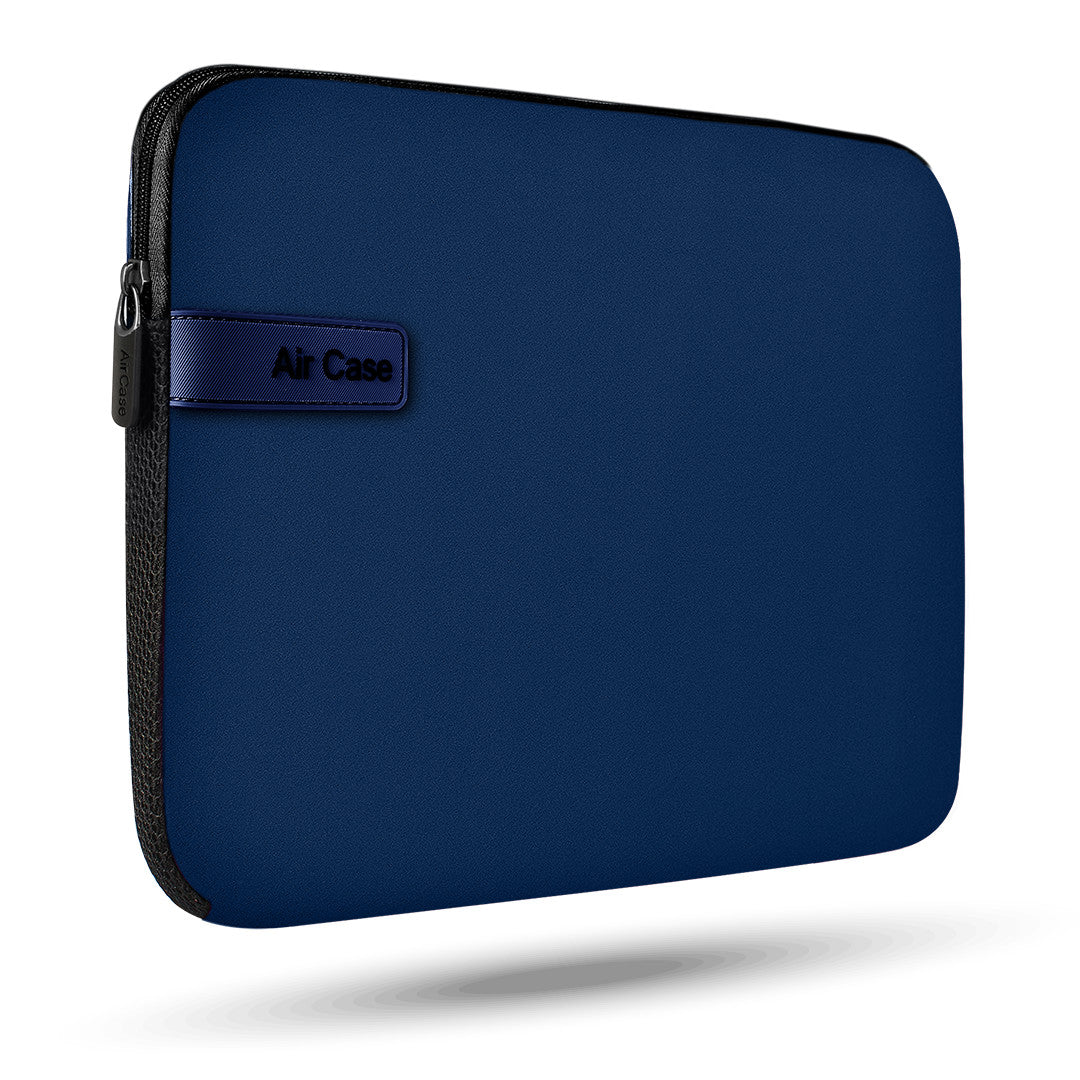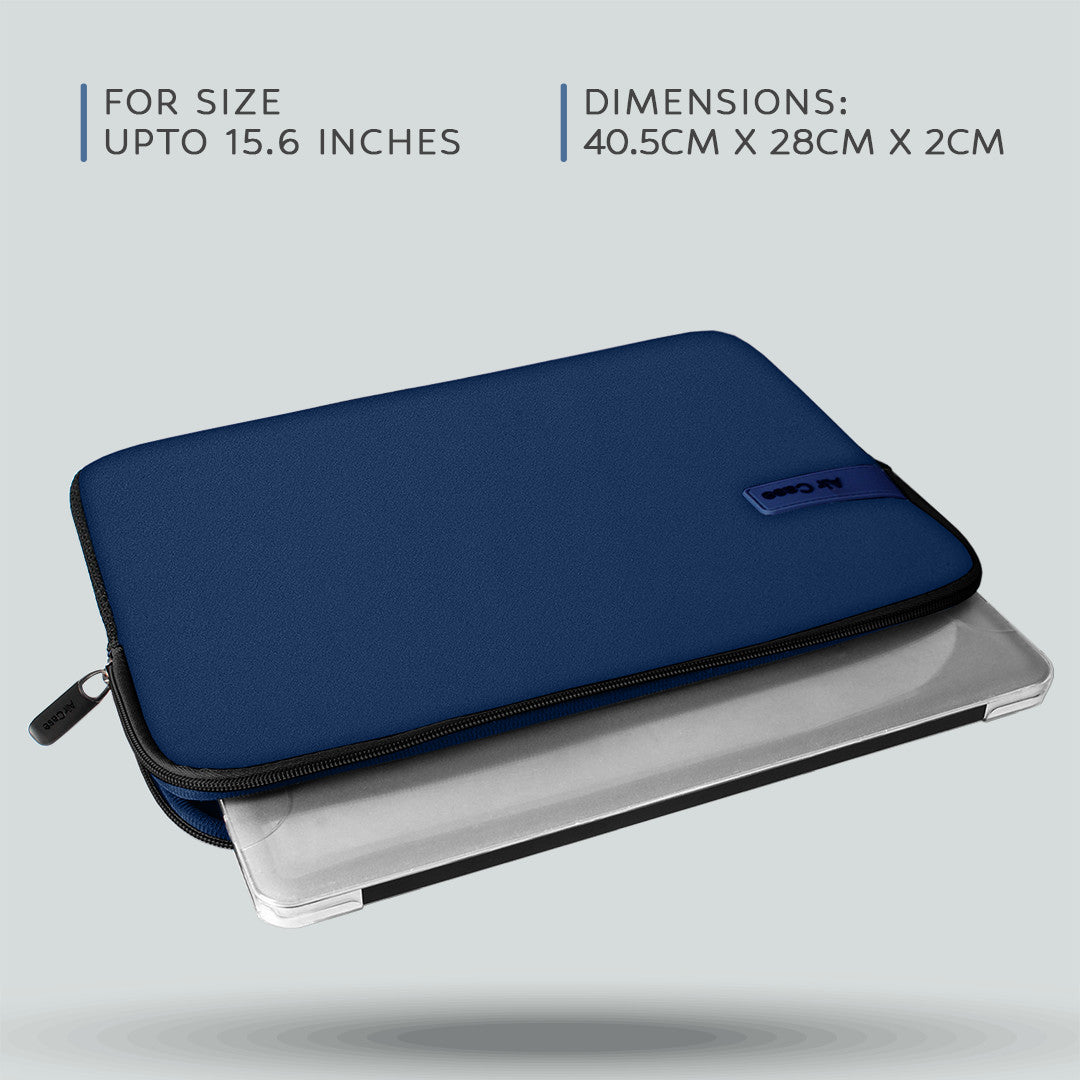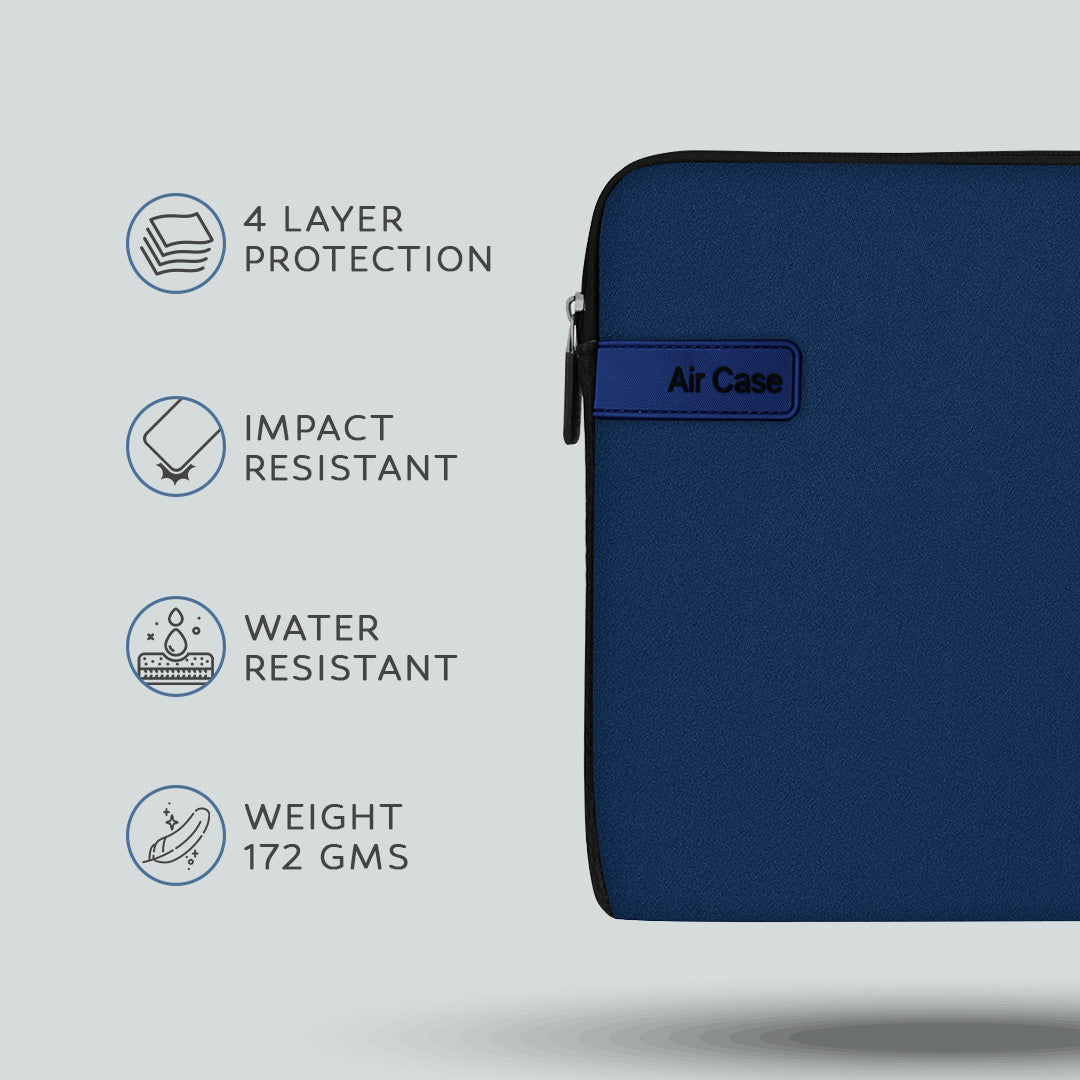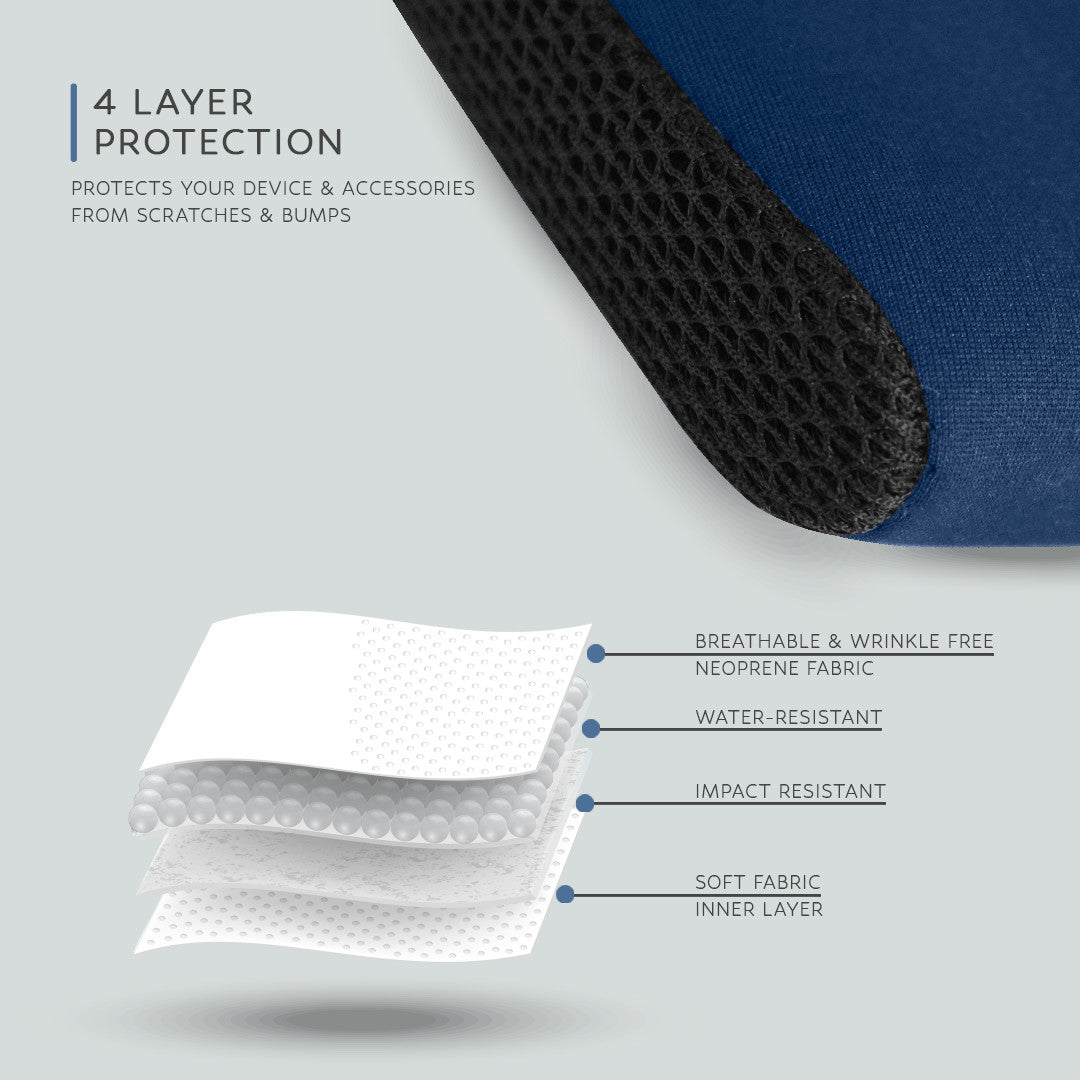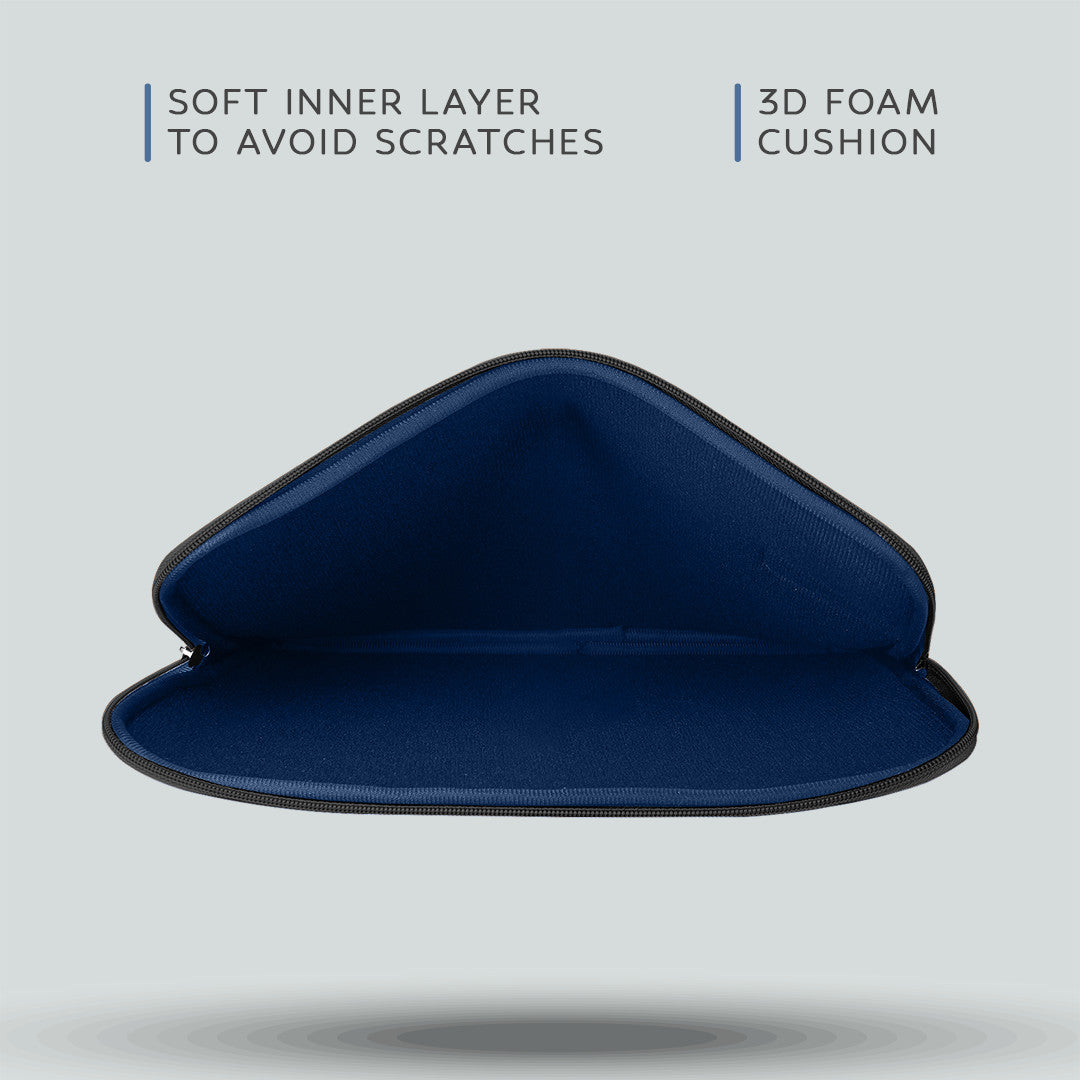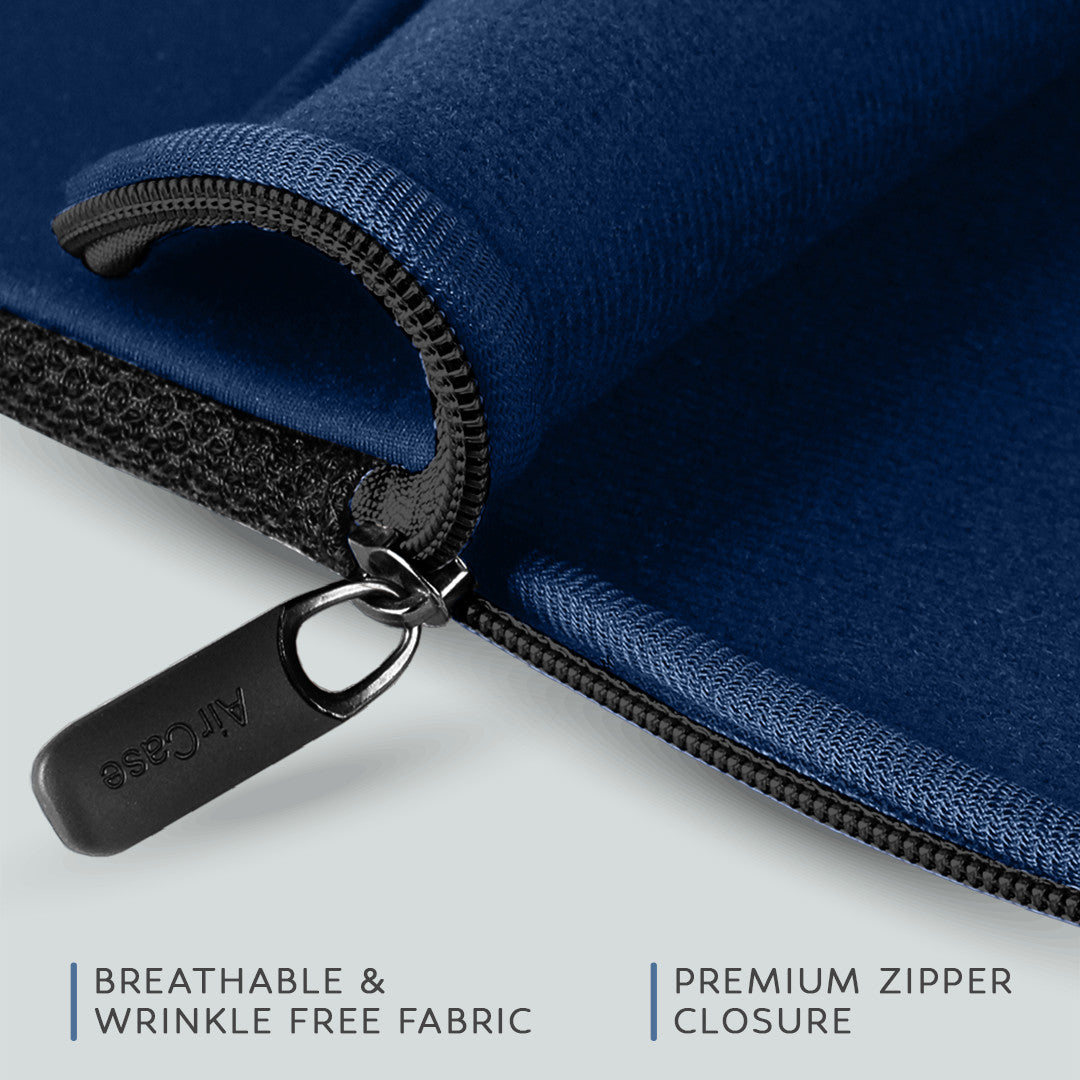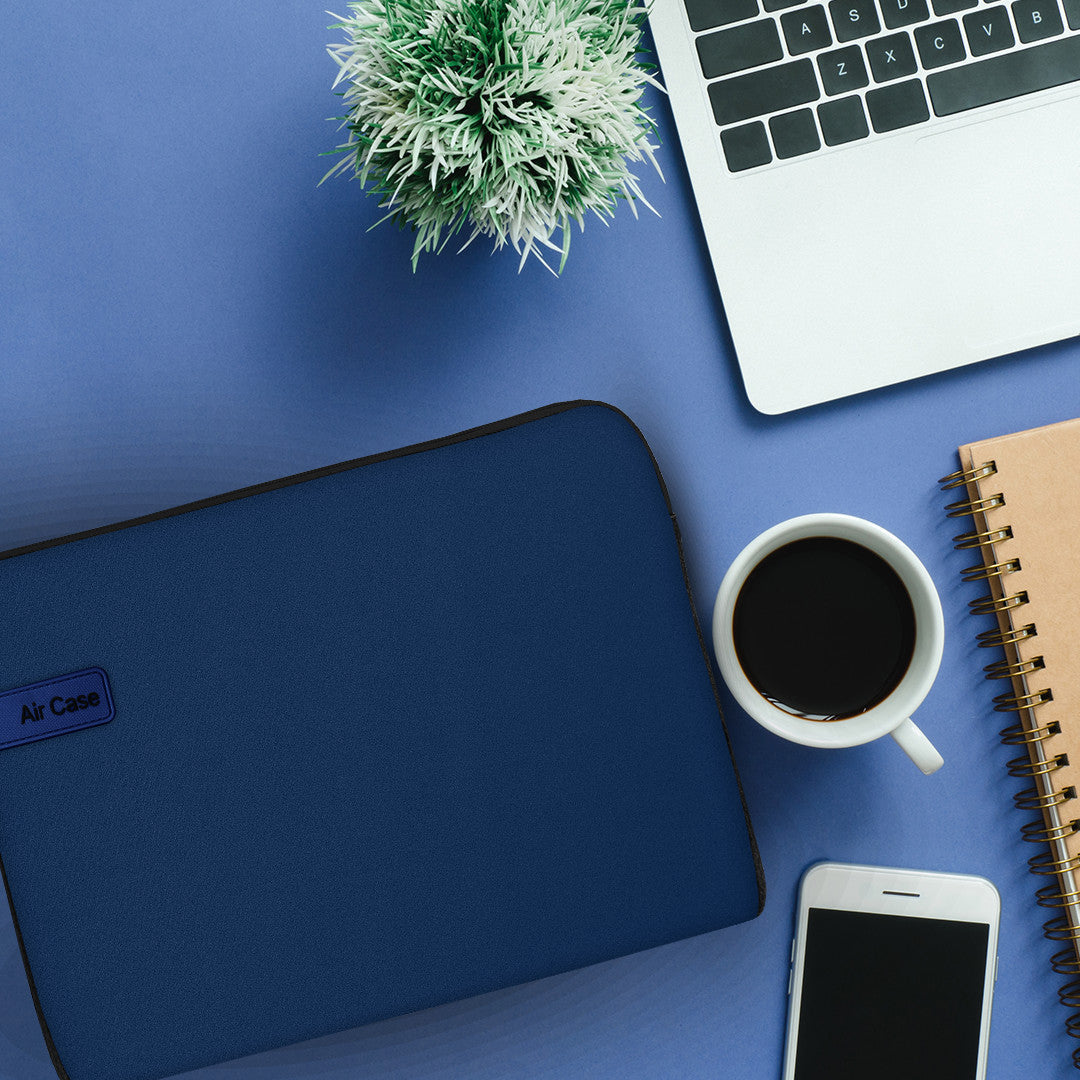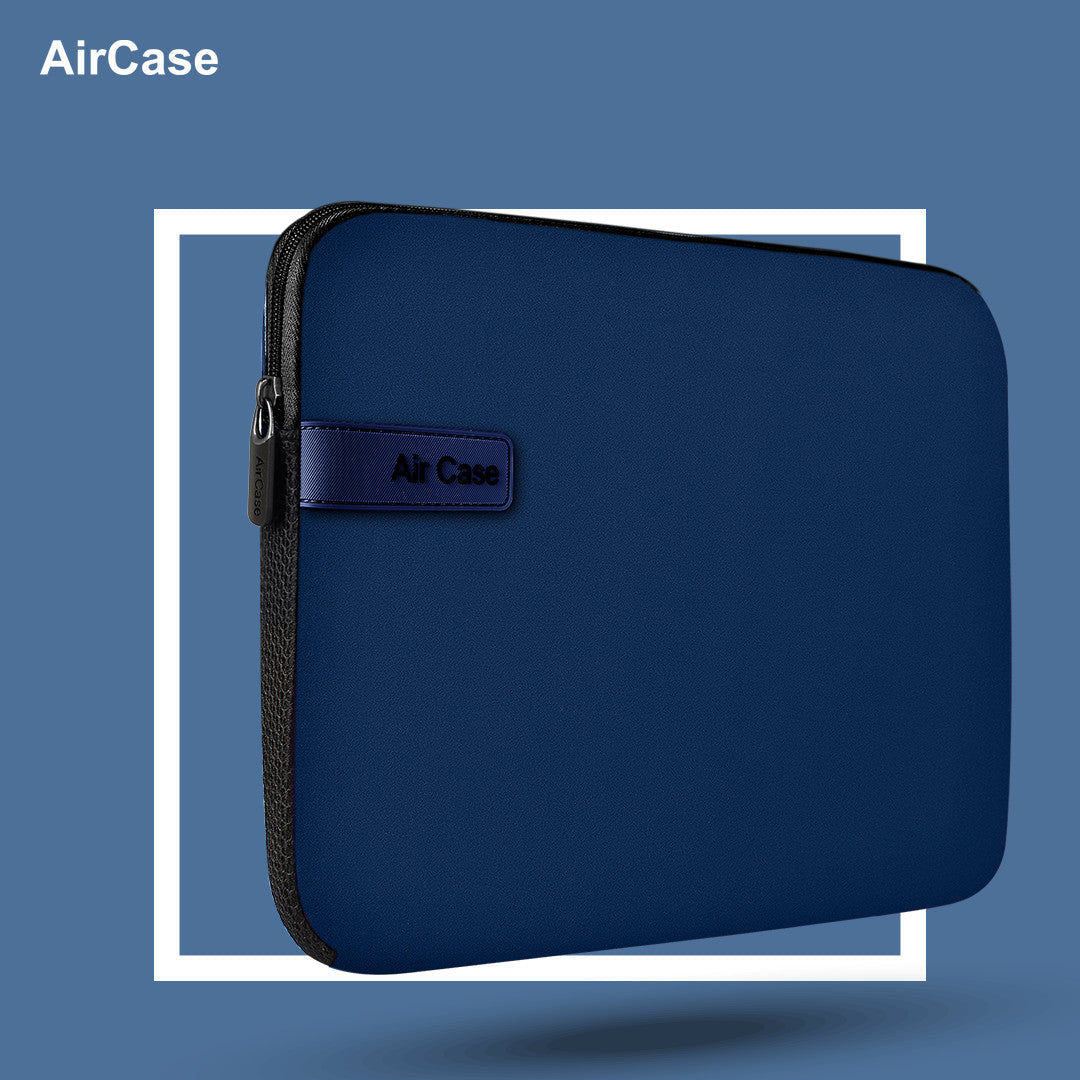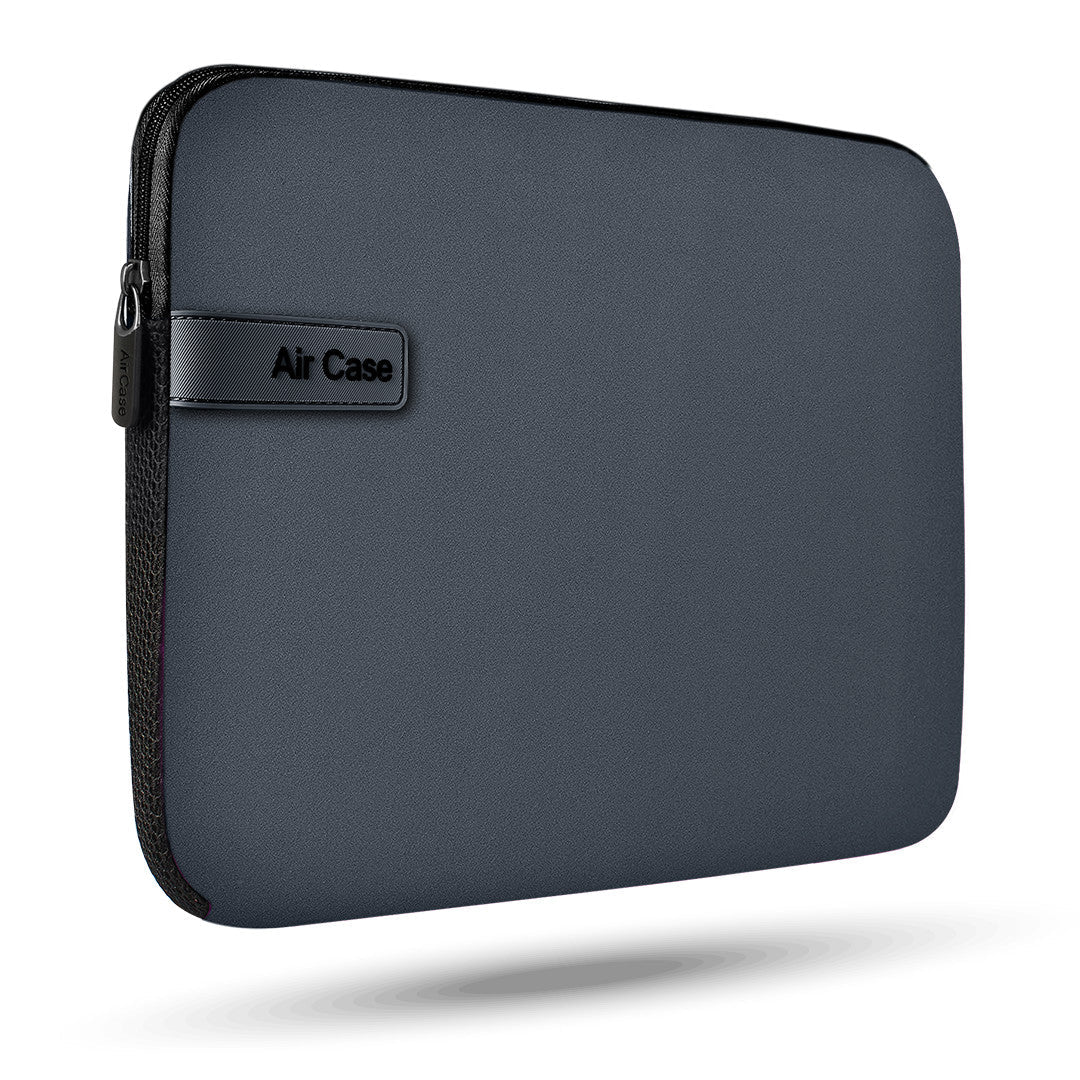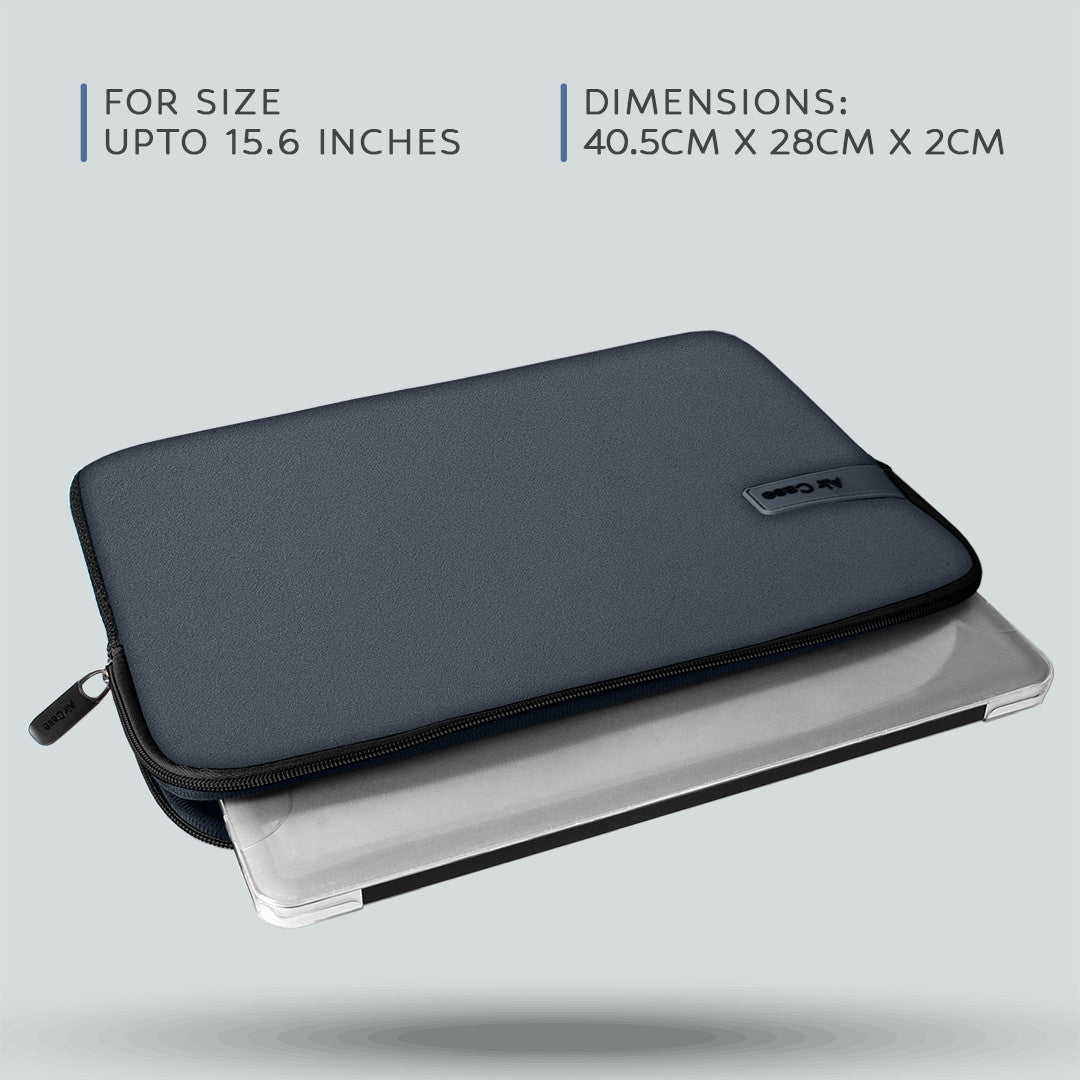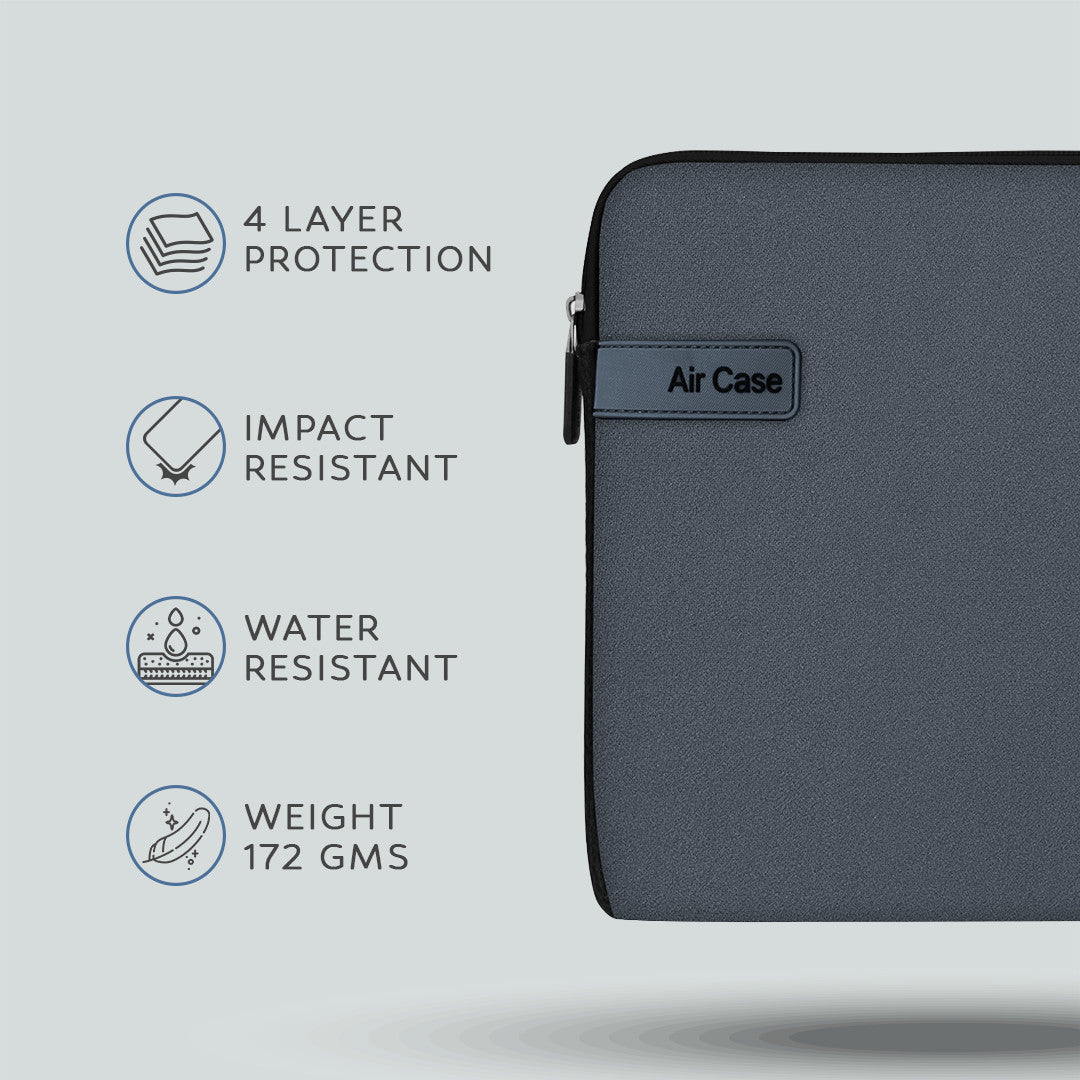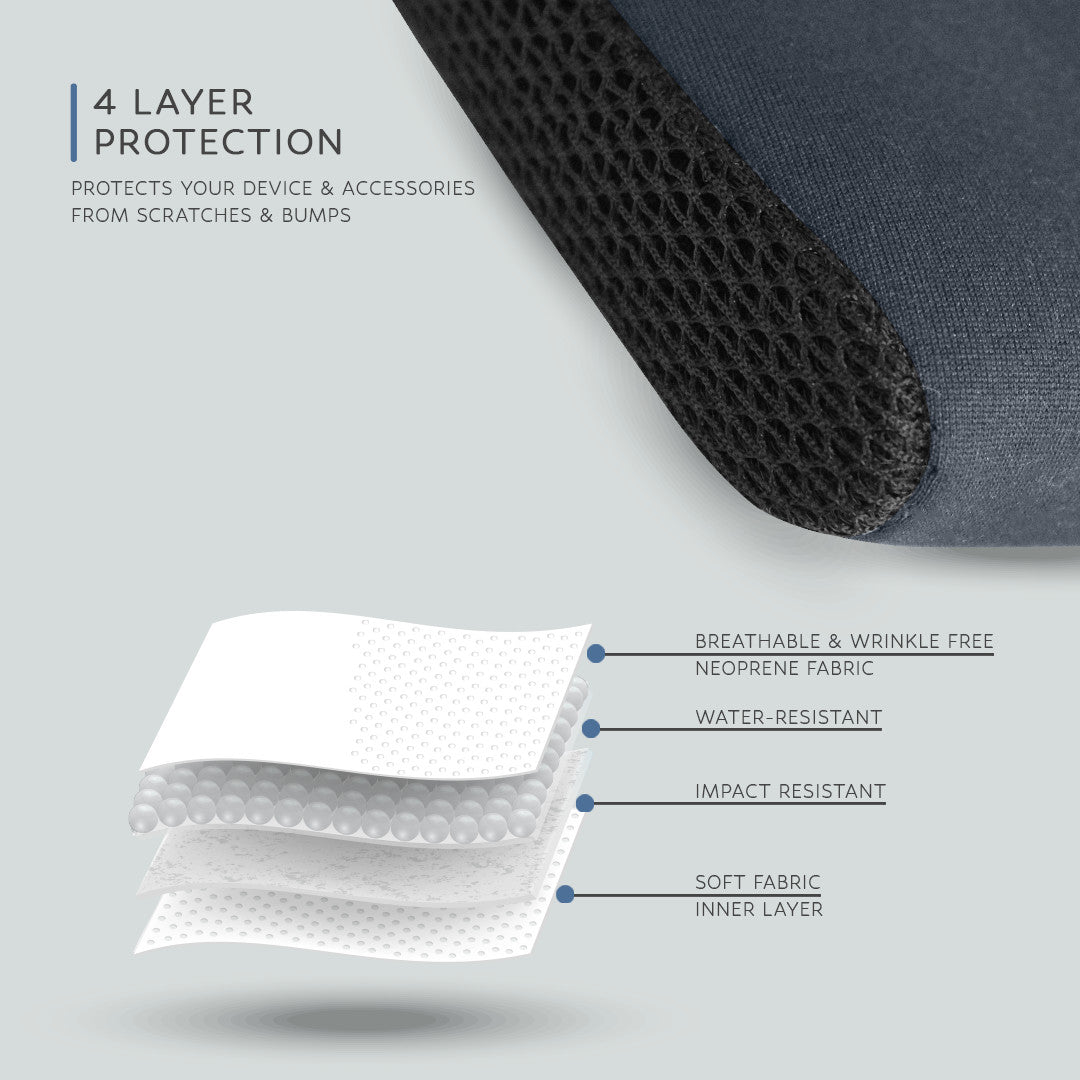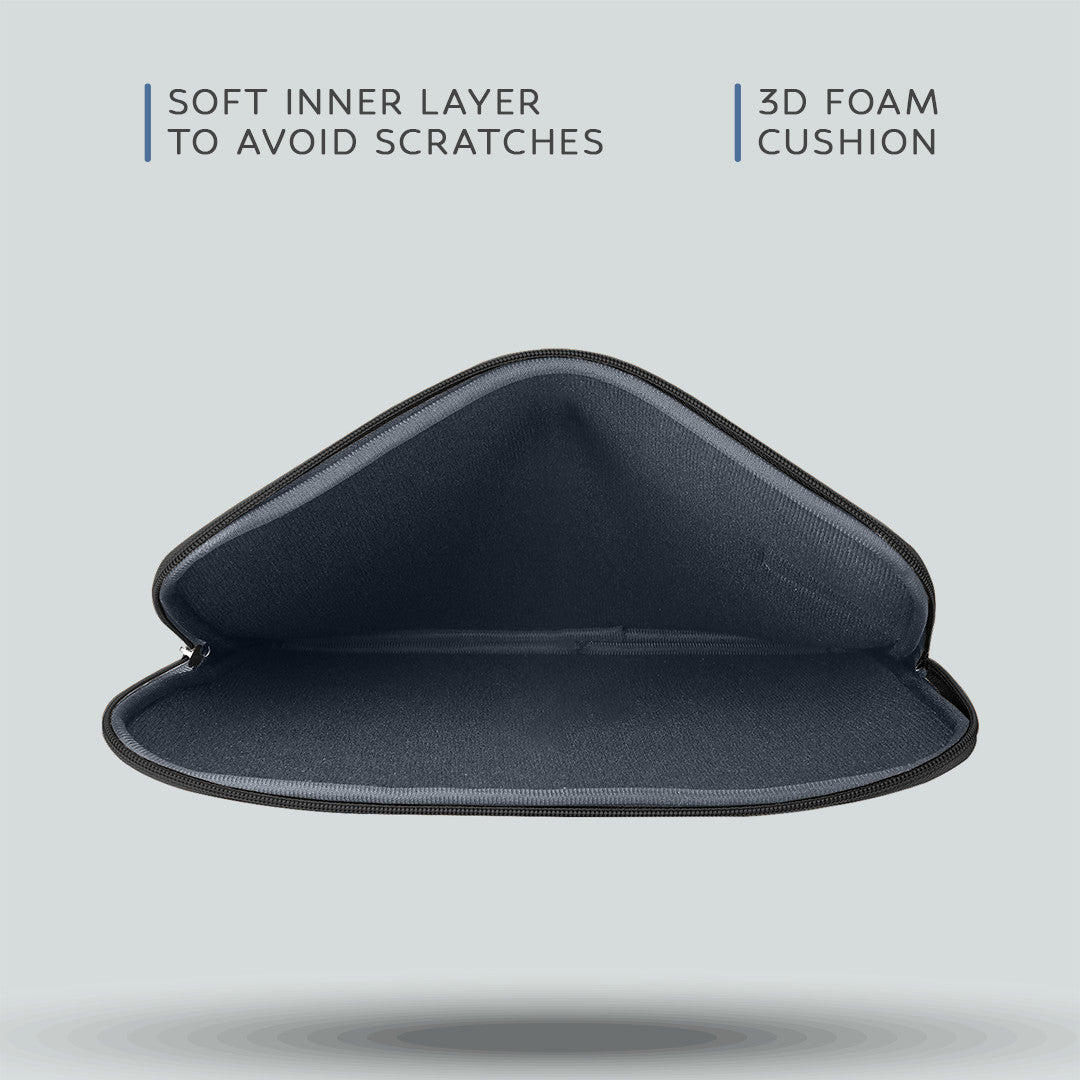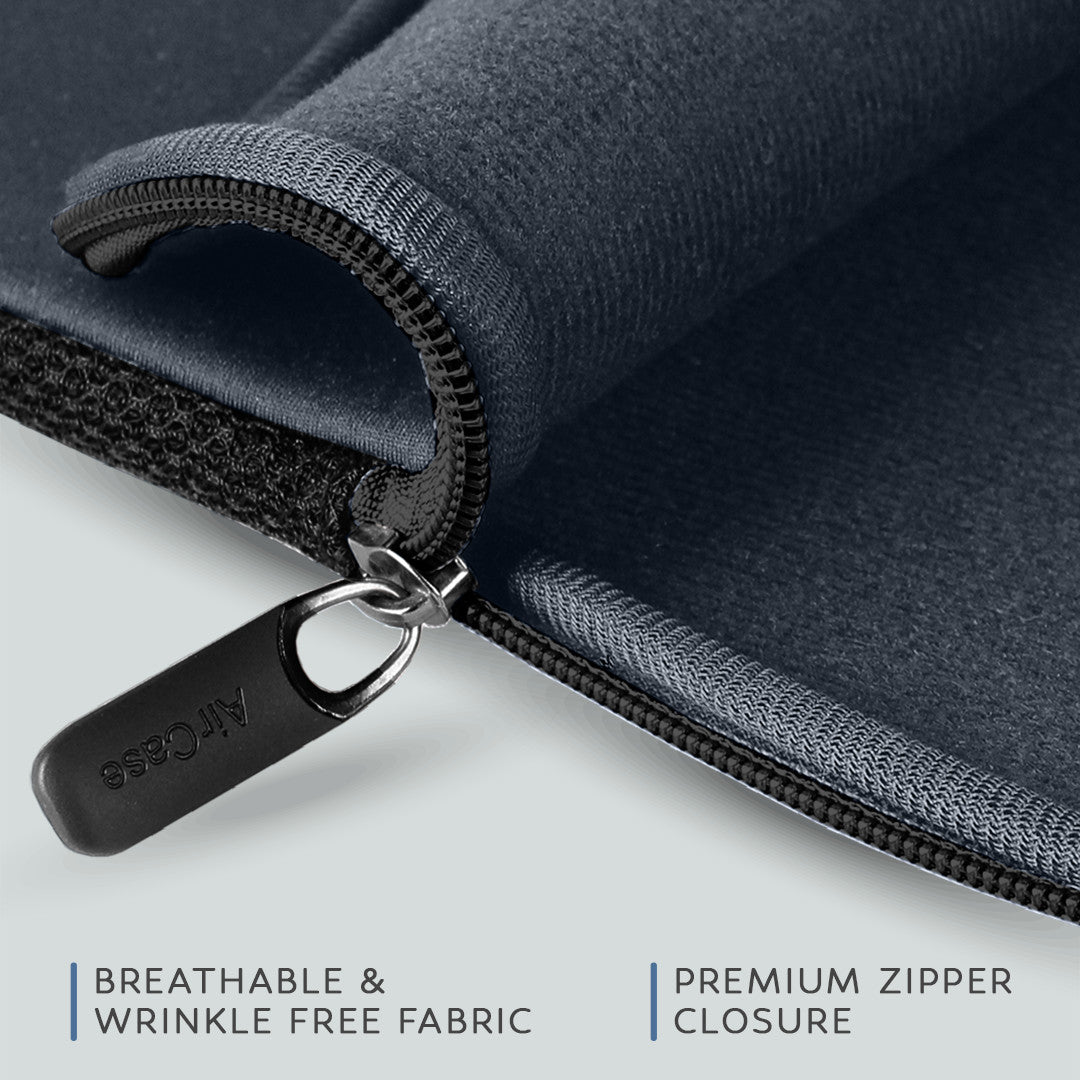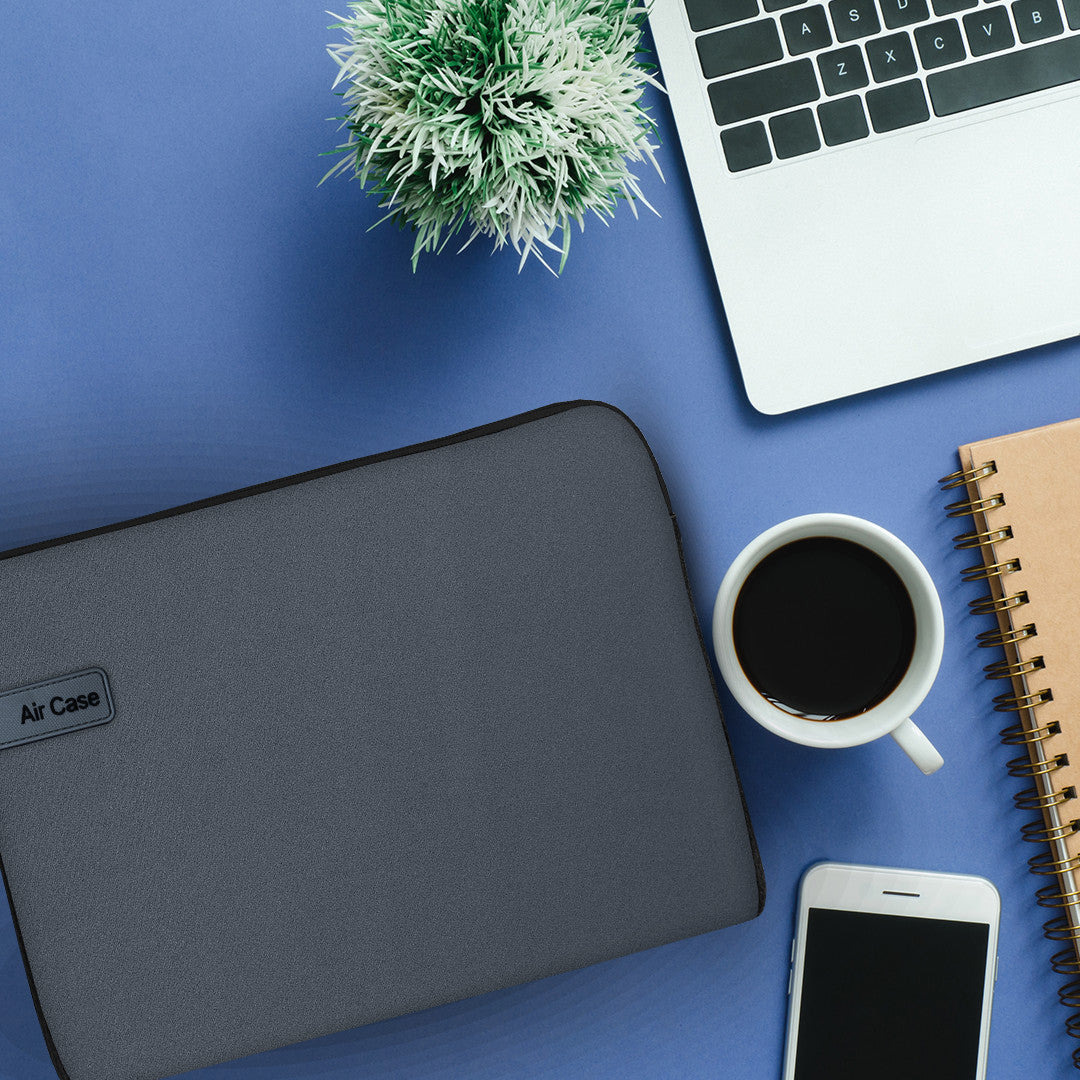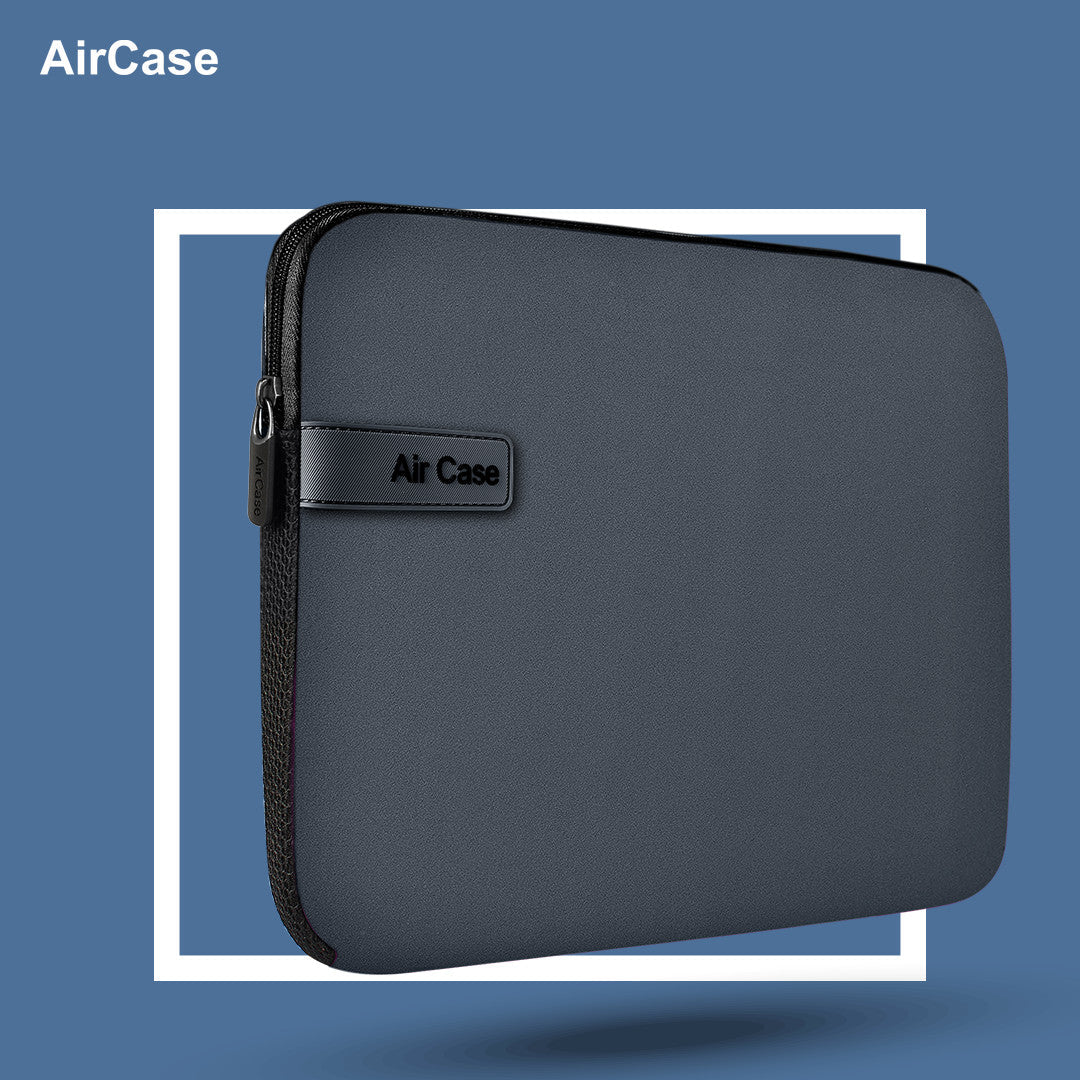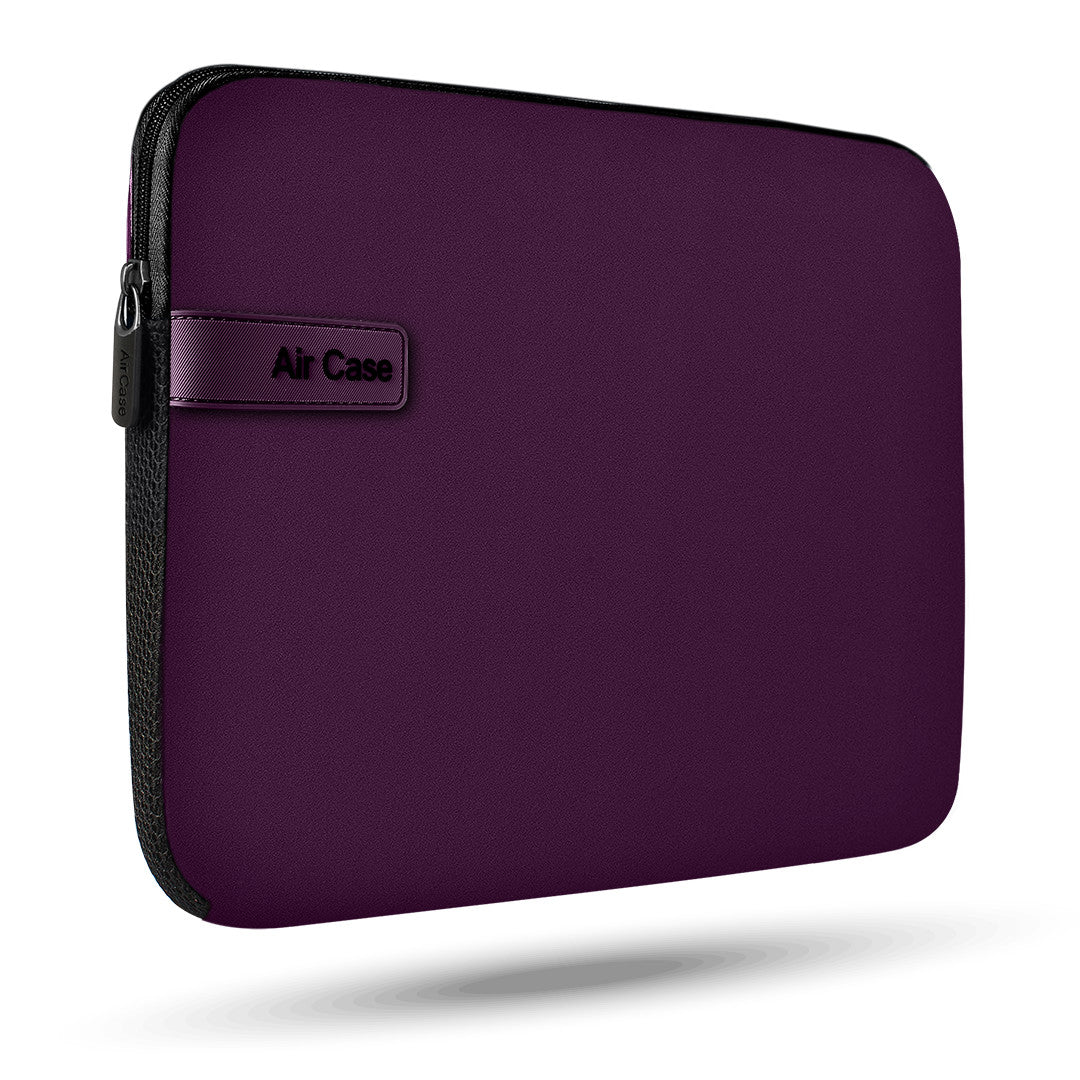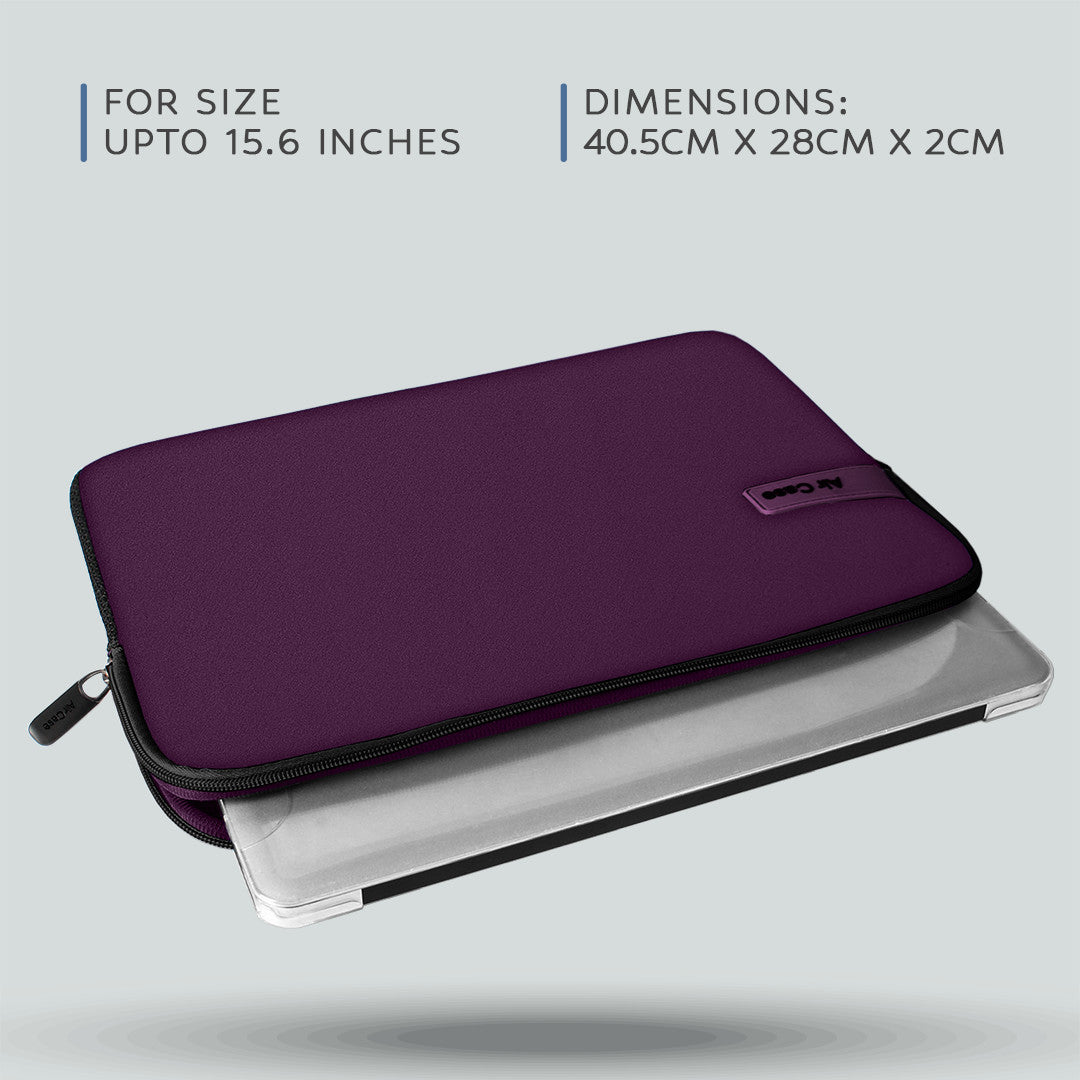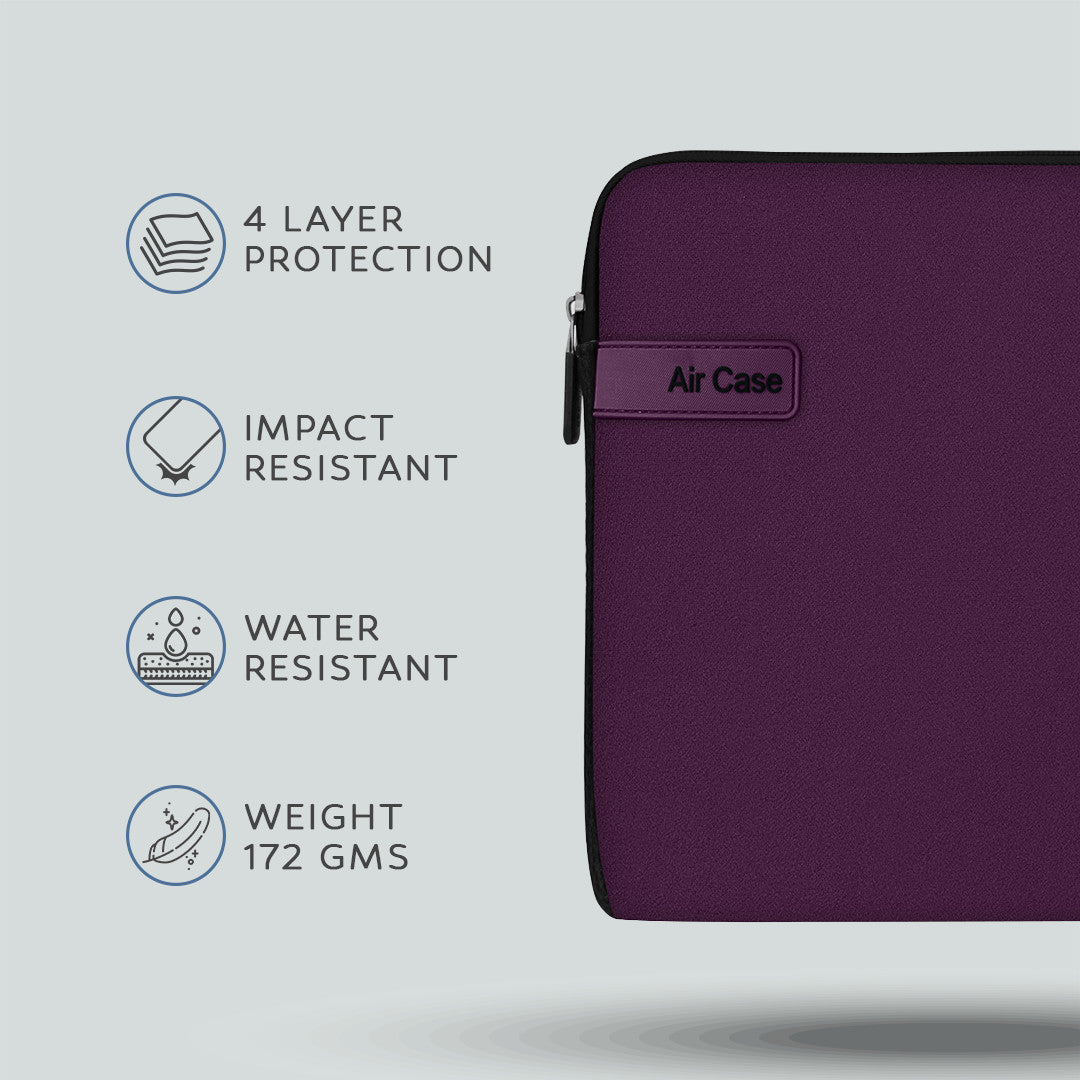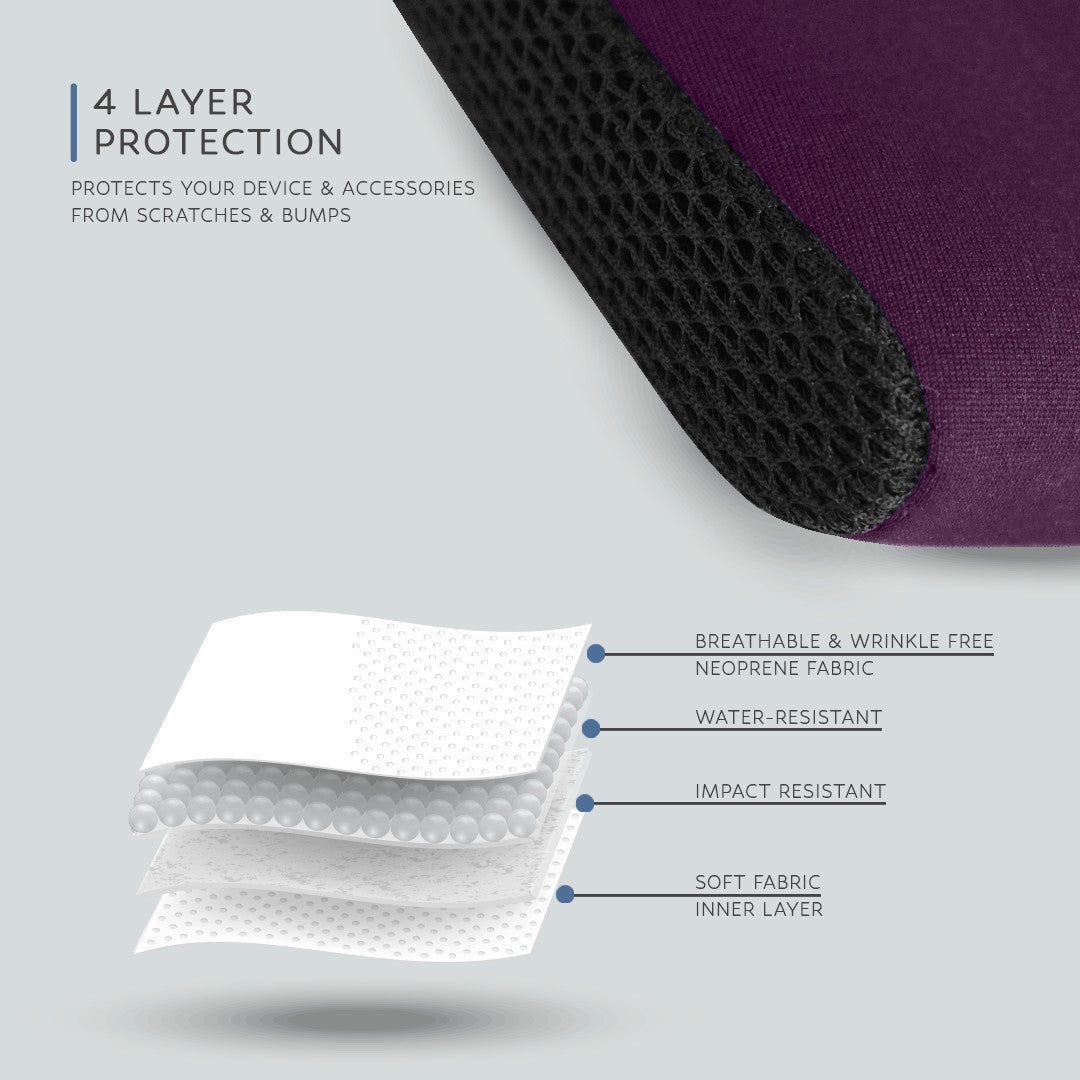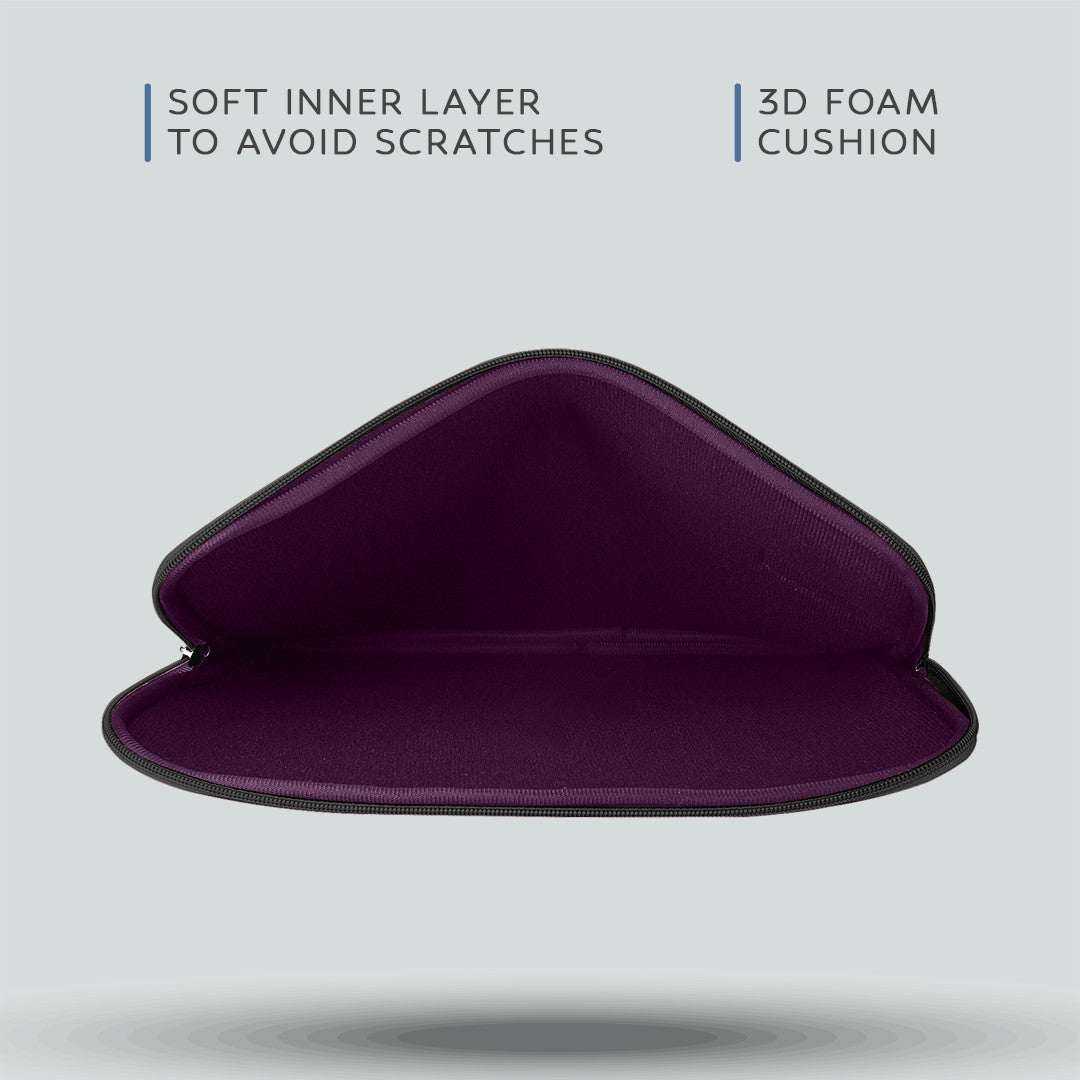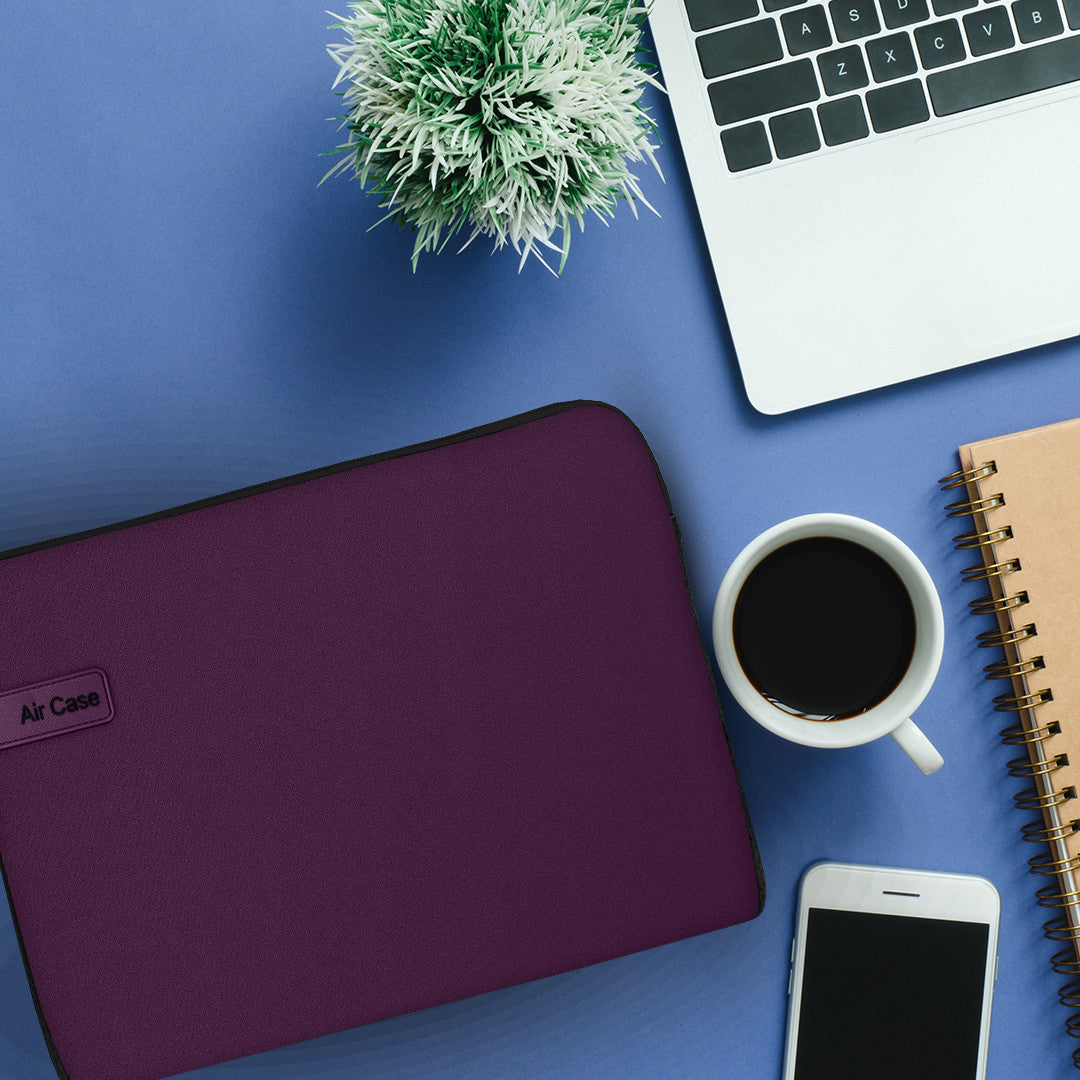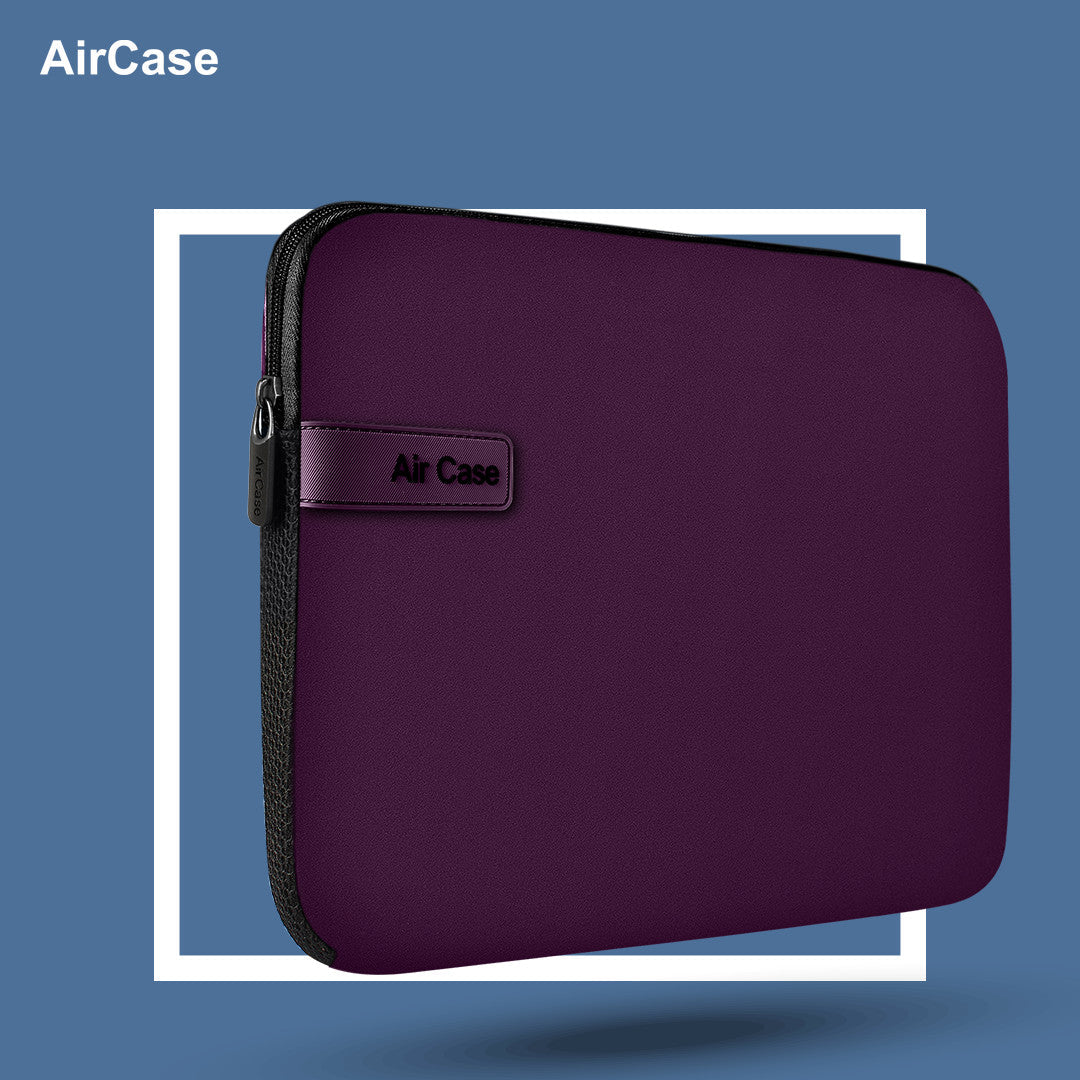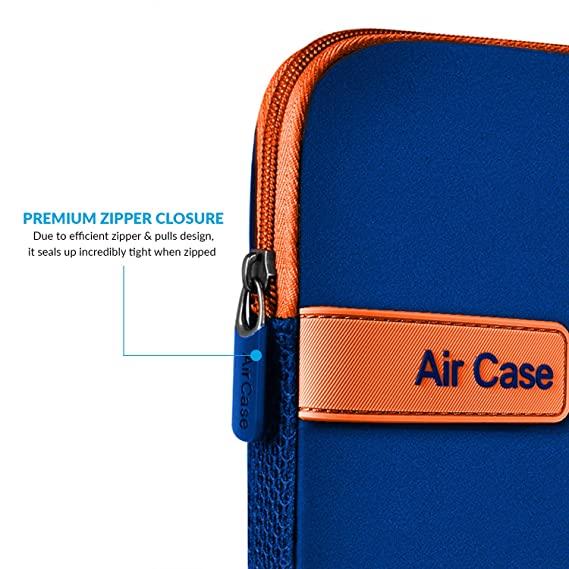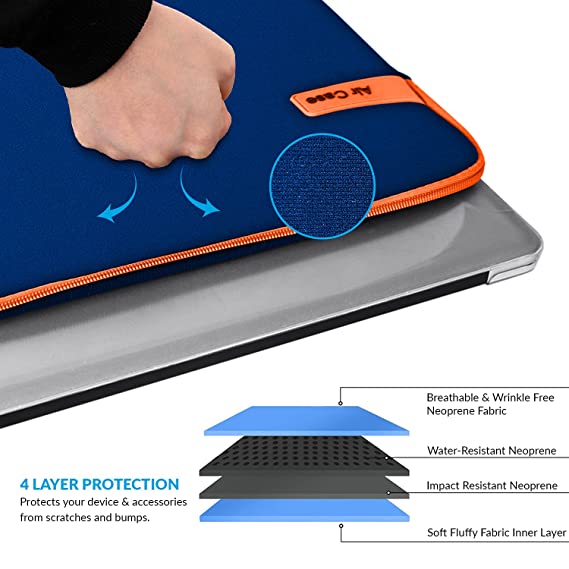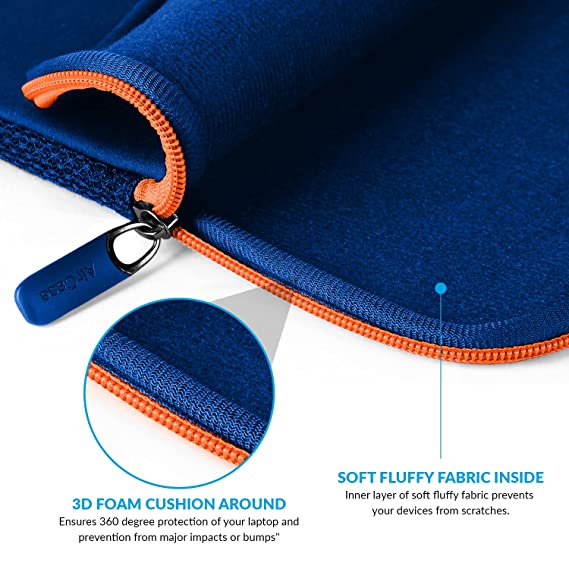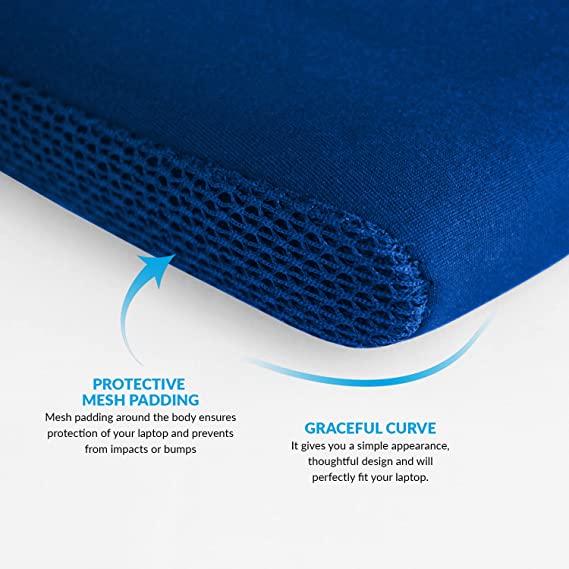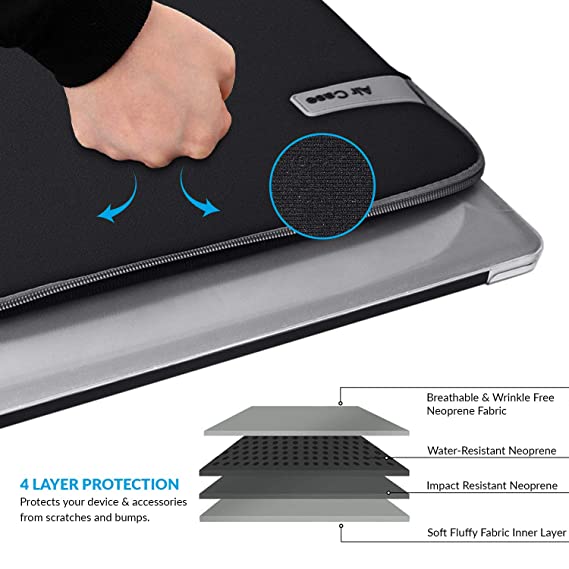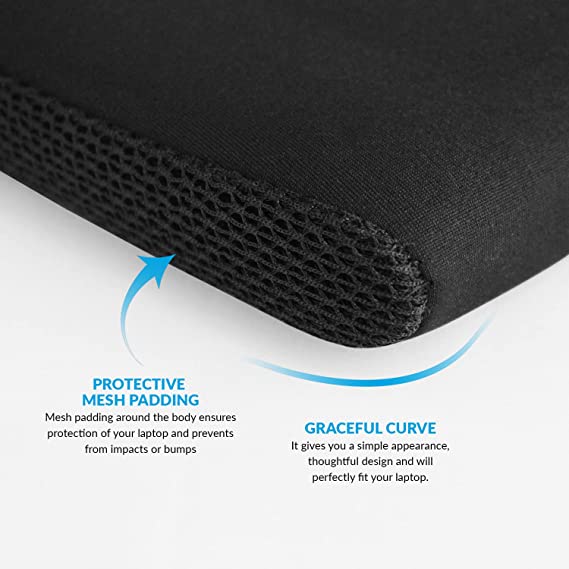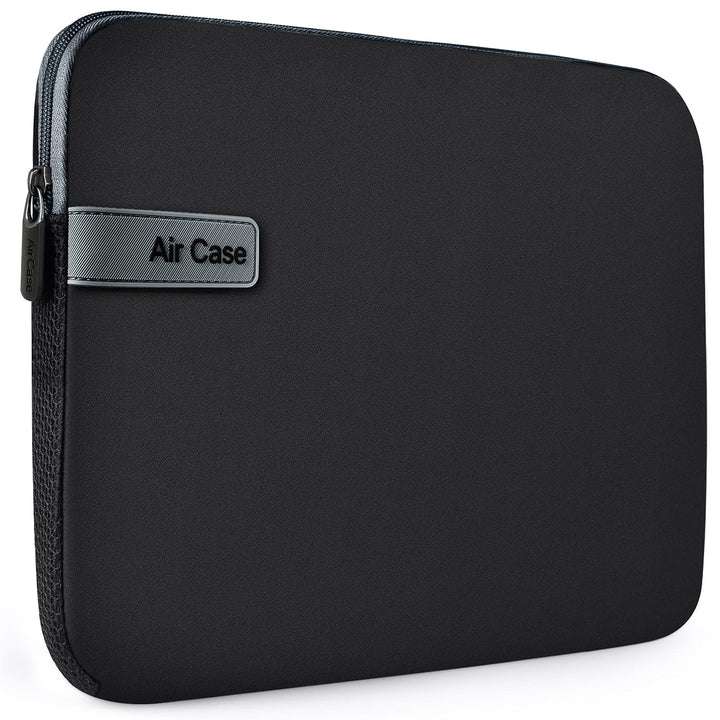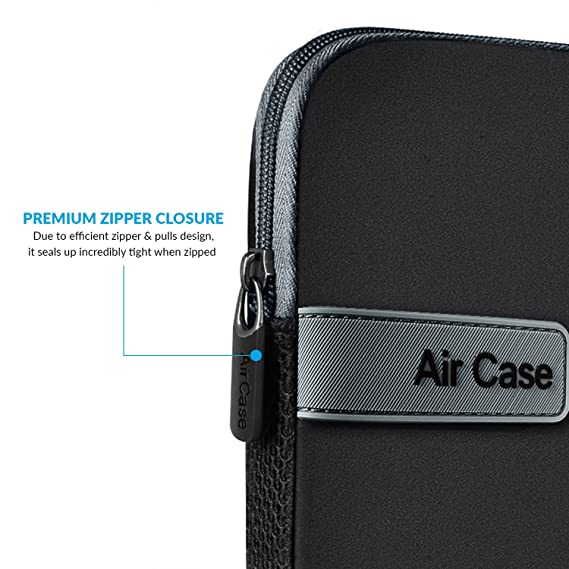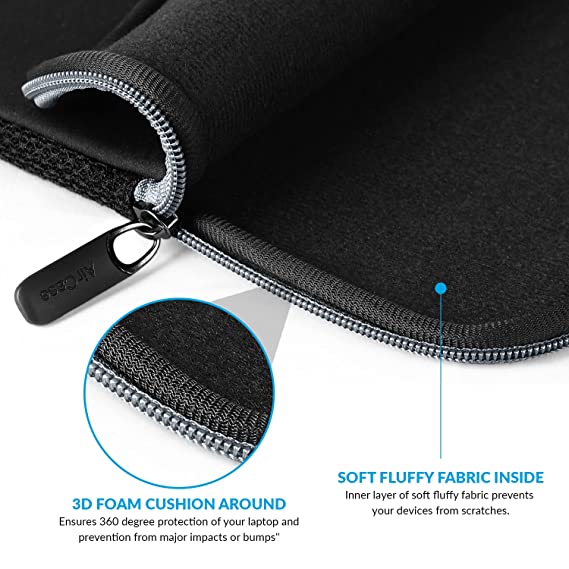 Raya sleeve for Laptops up to 15.6 inch
Available Offers :
Use Code CART5 to get 5% off on cart value less than Rs. 1000
Use Code CART10 to get 10% off on cart value more than Rs. 1000
Highlights
• Sleek, stylish and colourful.
• Breathable and wrinkle-free neoprene material - durable
and water-resistant.
• 4-layer protection and mesh padding that keeps your
laptop safe from dust and bumps.
• Soft inner lining for protection against scratches.
• Slim, portable and lightweight design.
• Compatible with laptops up to 15.6 inches.
• 6 months warranty.
Check Availability
Please enter pincode to check delivery time & product availability.
Why settle for a boring laptop sleeve when you can have one that's as unique as you are? Stand out from the crowd with the Raya Laptop Sleeves. Designed to complement your individual style with a range of bold and colourful patterns, these high-quality sleeves offer top-notch protection against scratches, spills, and bumps. Choose Raya for a unique and stylish sleeve that's tailored to your personality.
Compatible with Laptops upto 15.6"
External Dimensions: 40.5 x 28 x 2cm
Weight: 172 Grams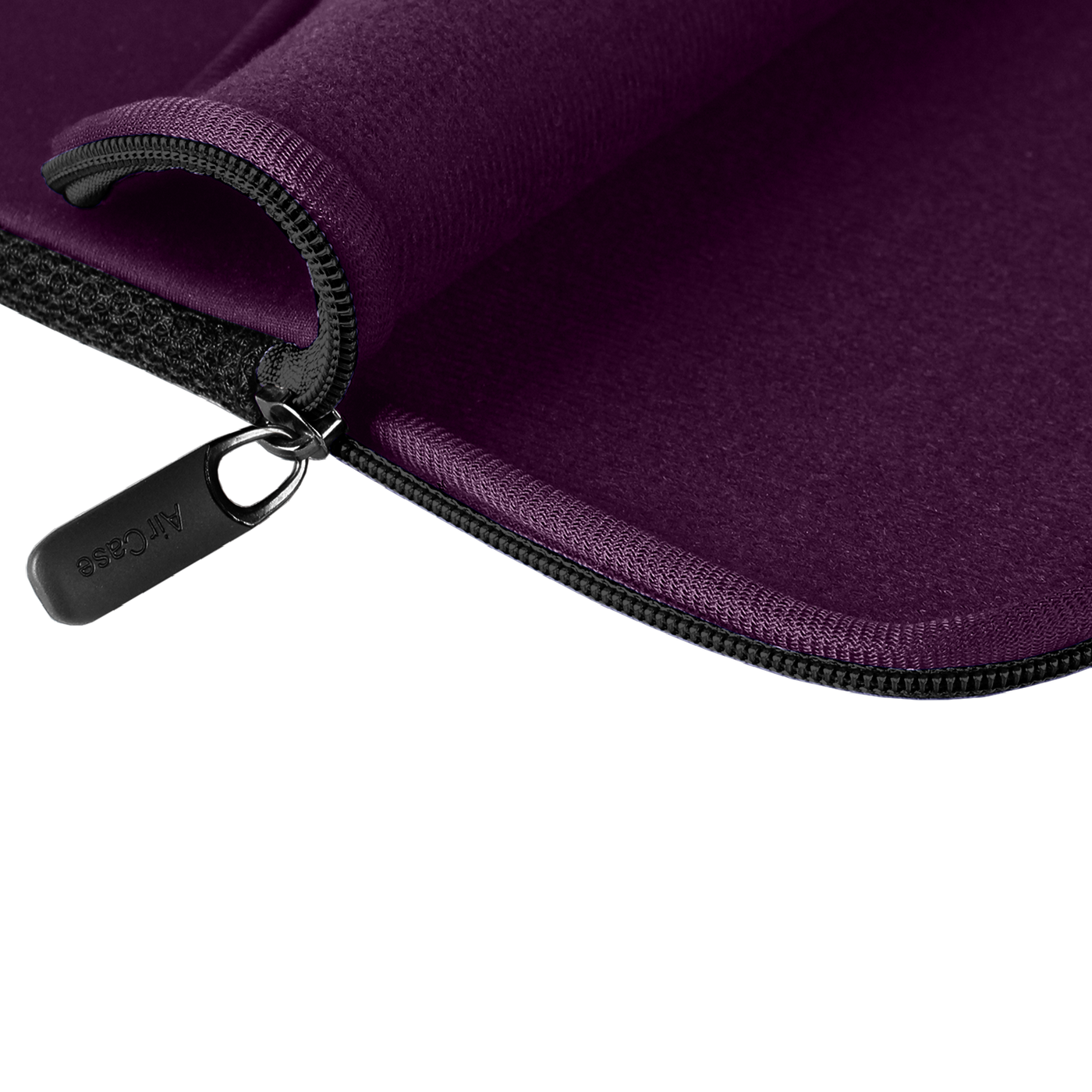 Multi-layered protection
4 layers of protection to keep your gadget and accessories safe from water, dust, dirt, bumps, and shocks. Also, the soft inner lining protects your laptop or tablet against scratches.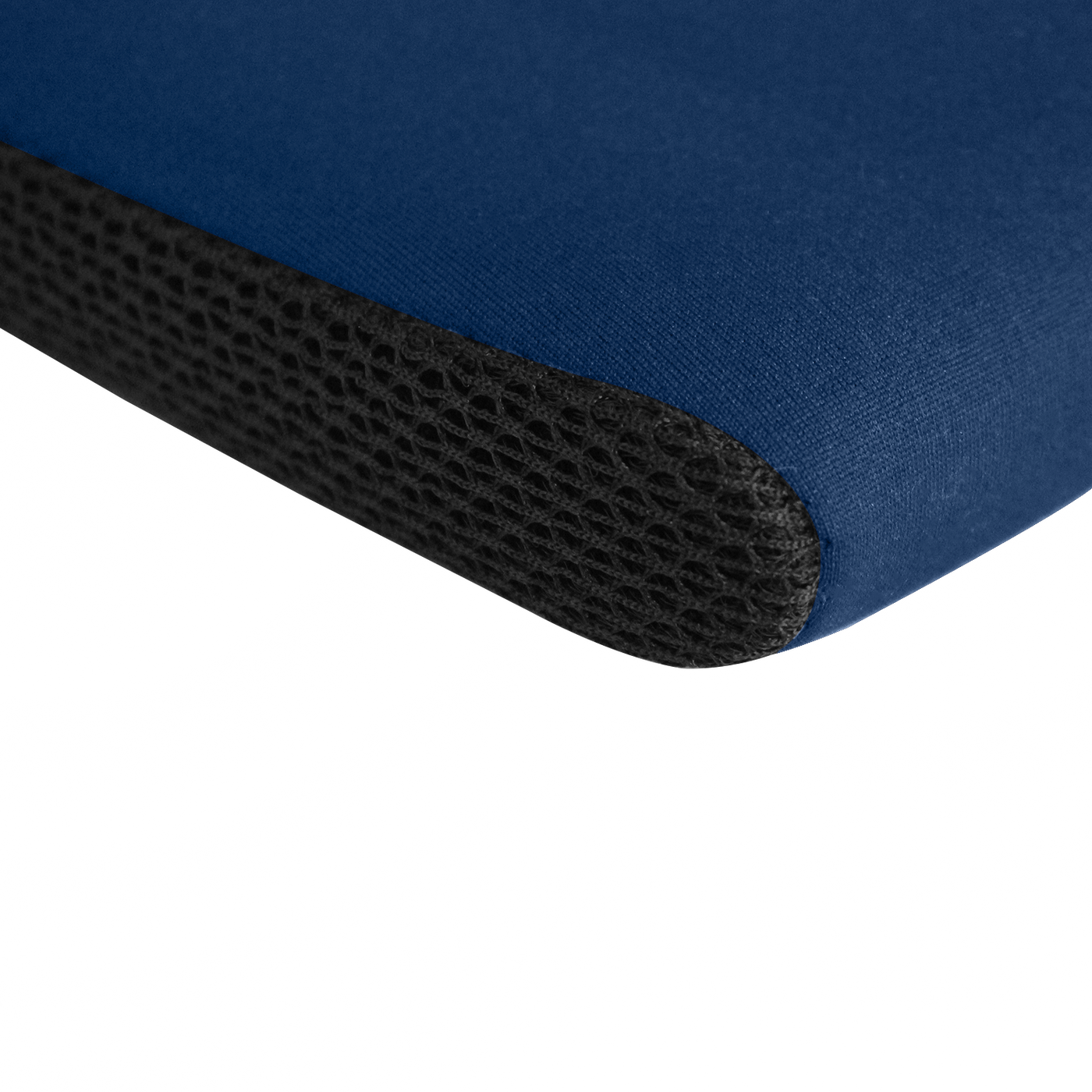 Unmatchable quality
Made of premium breathable wrinkle-free neoprene, both high in quality and water-resistant. This laptop case (15.6 inches) protects your device against any kind of damage.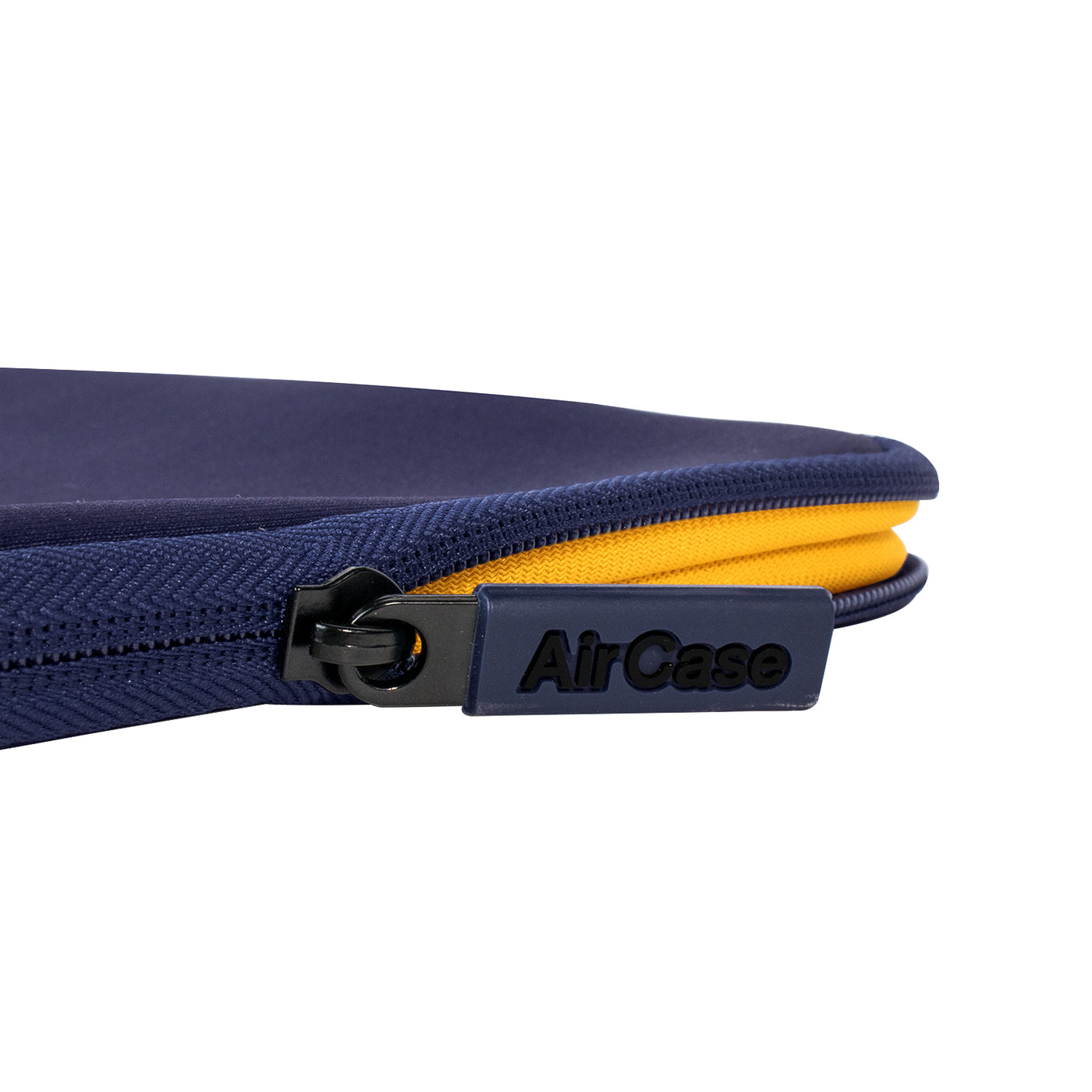 Premium zipper closure
The laptop case (15.6 inches) comes with a high-quality zipper that keeps your gadgets and accessories safe. Plus, the durable and anti-slip zipper pull tab makes it easy to maneuver.
Aircase laptop sleeve
Its good and looks nice. Value for money
HOT SELLING PRODUCT
Extremelly good, nice fitting
Excellent Quality
Very premium finishing and protective cushioning.
Raya sleeve for Laptops up to 15.6 inch
Good quality product
Excellent material used in product