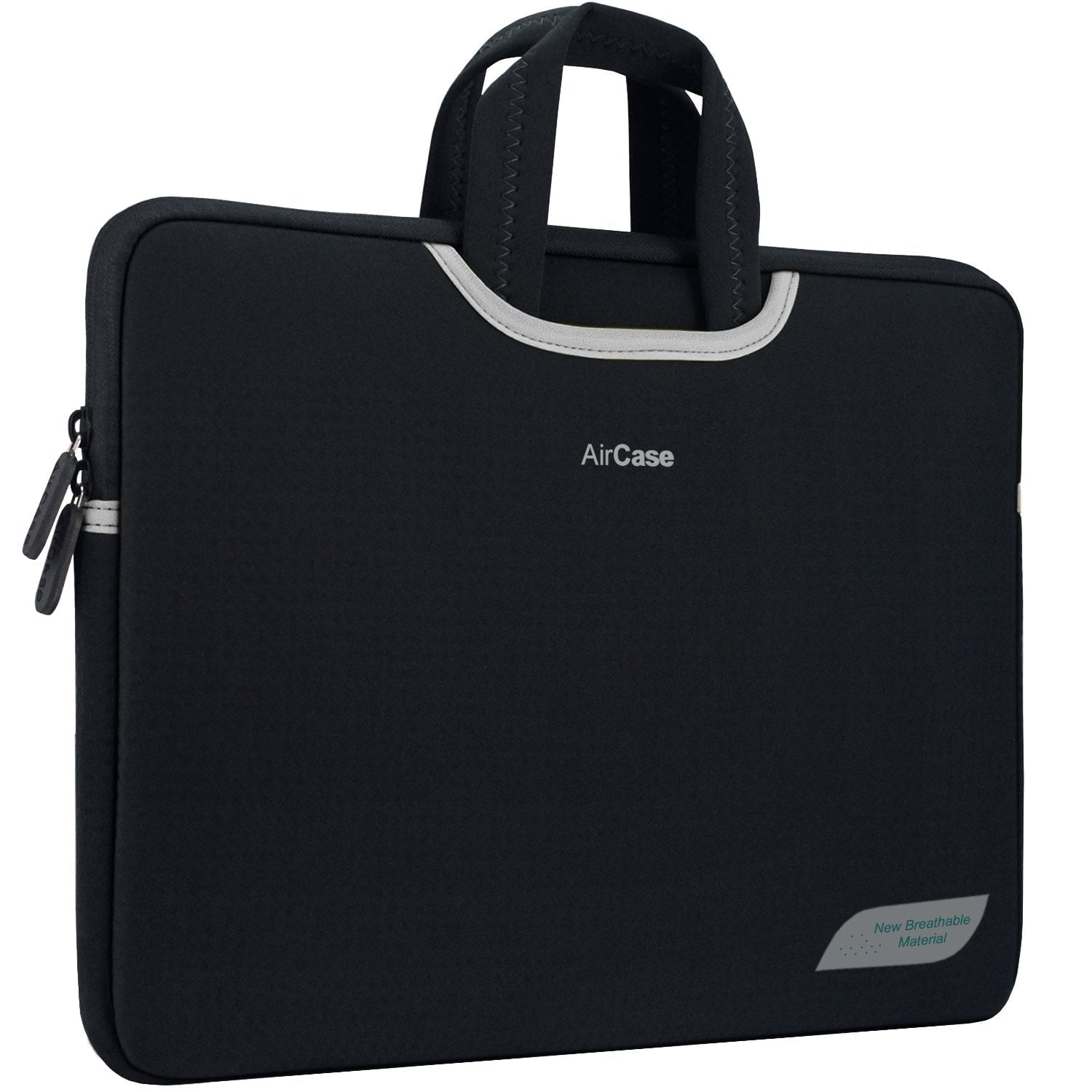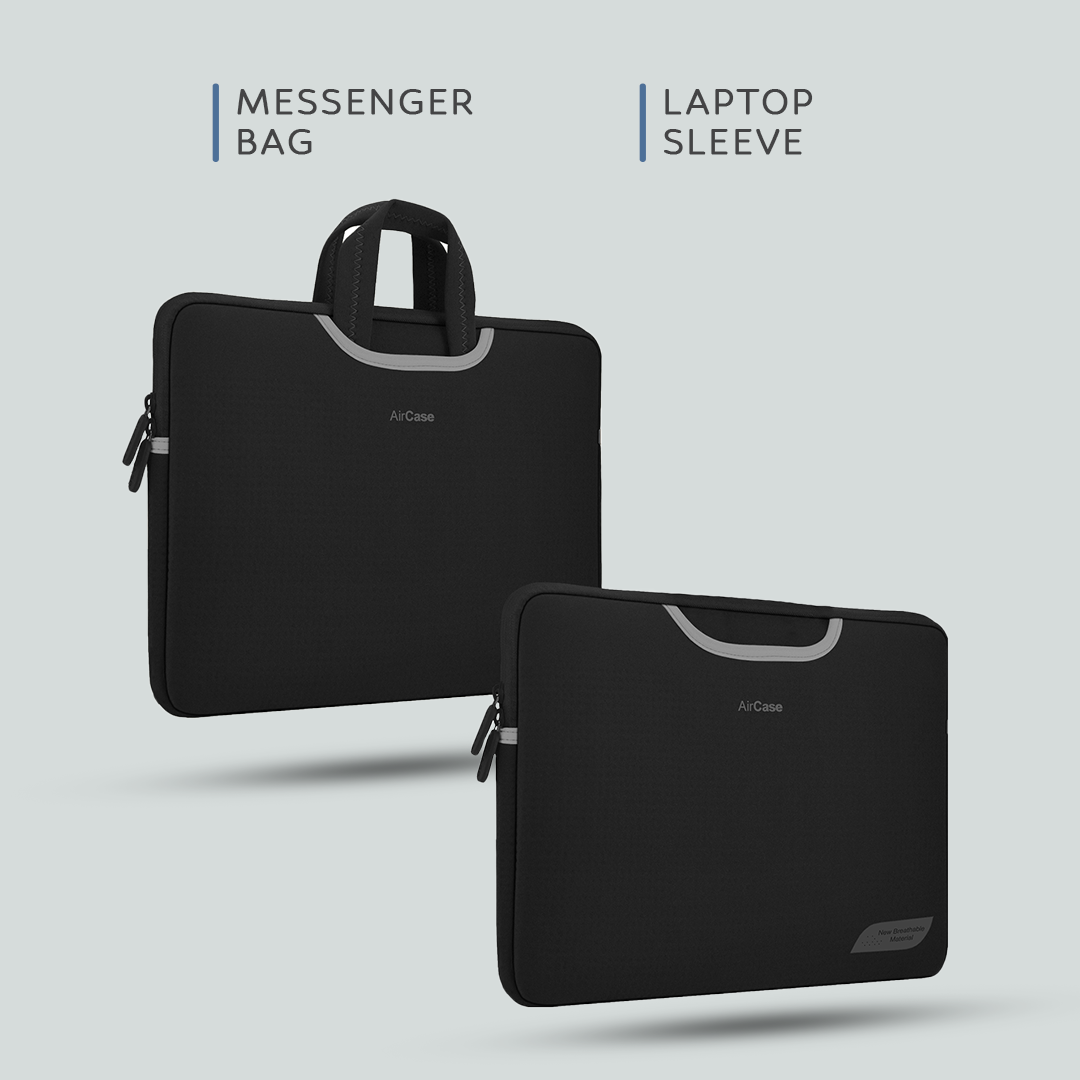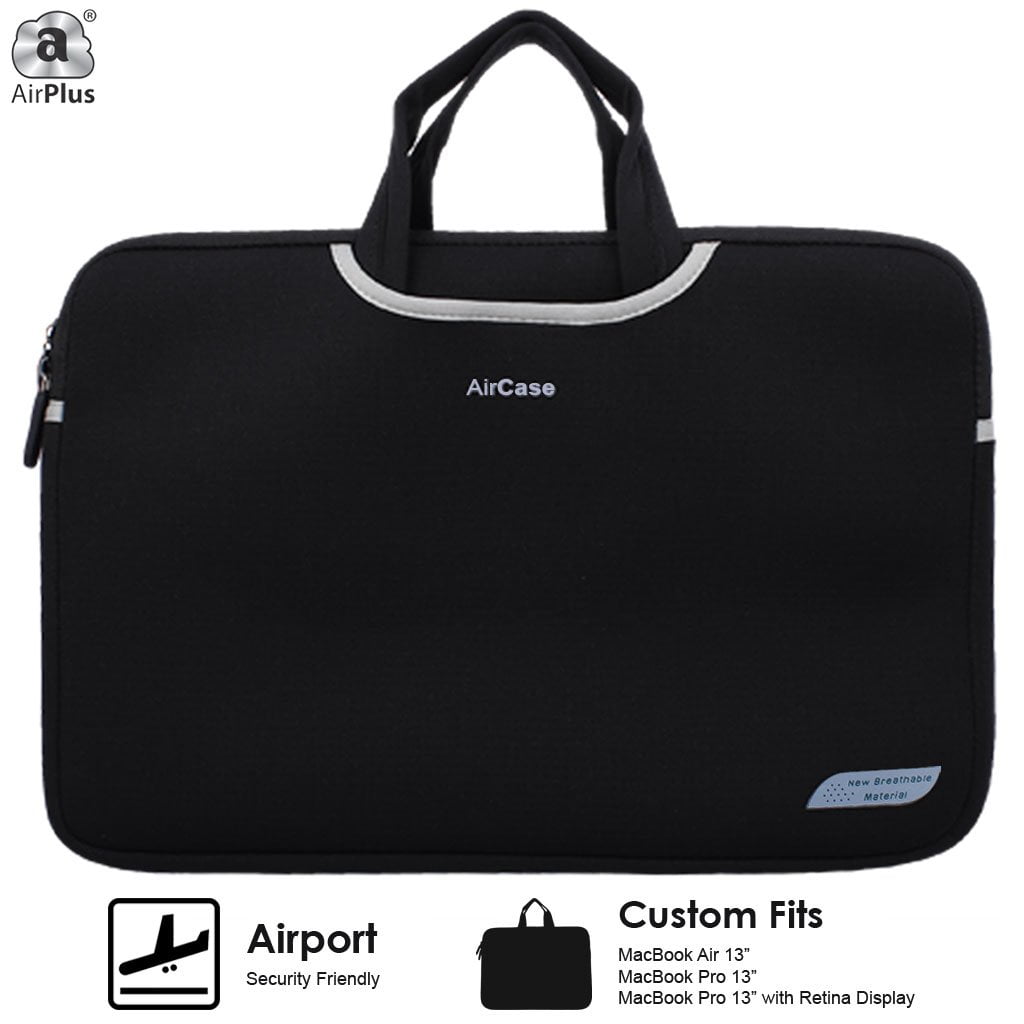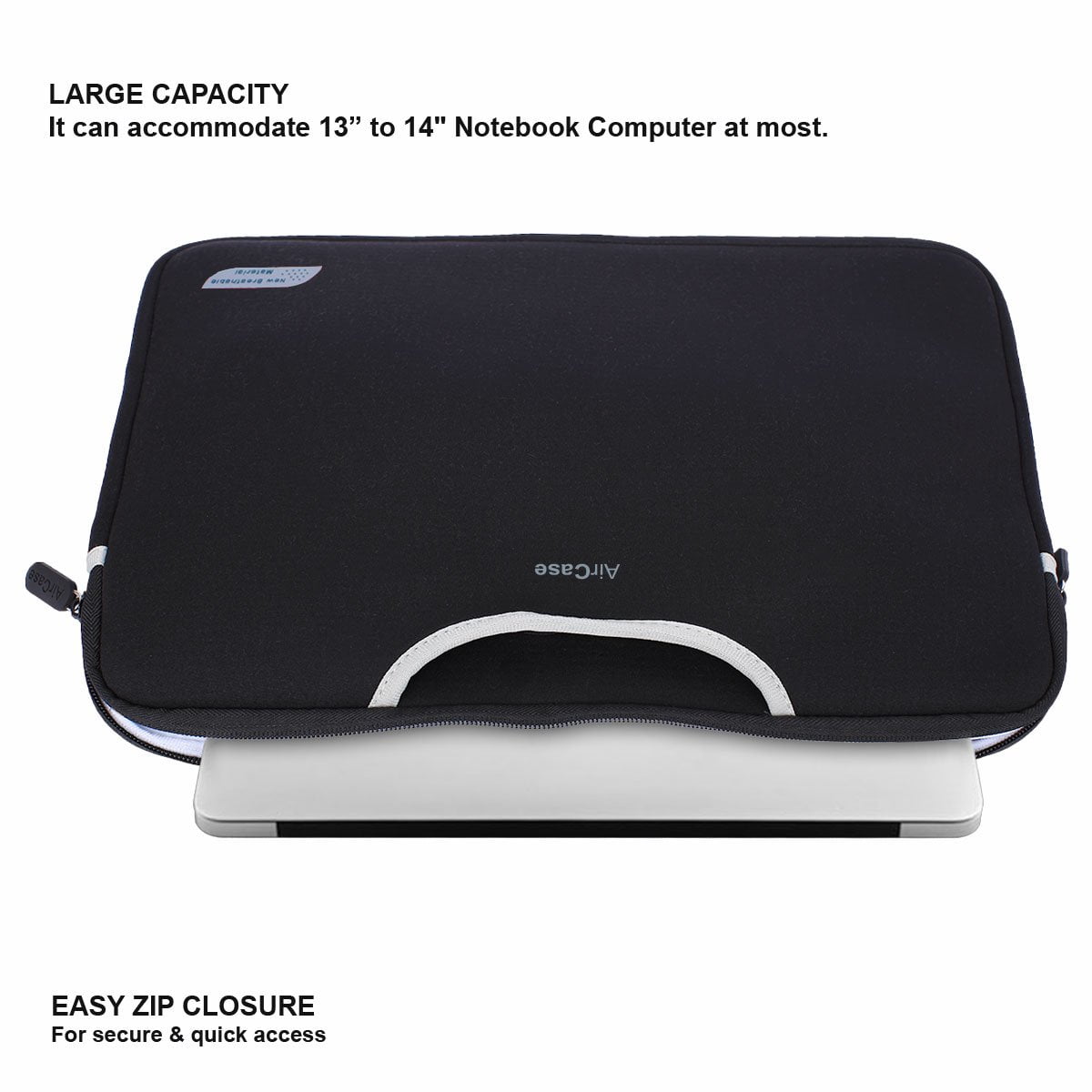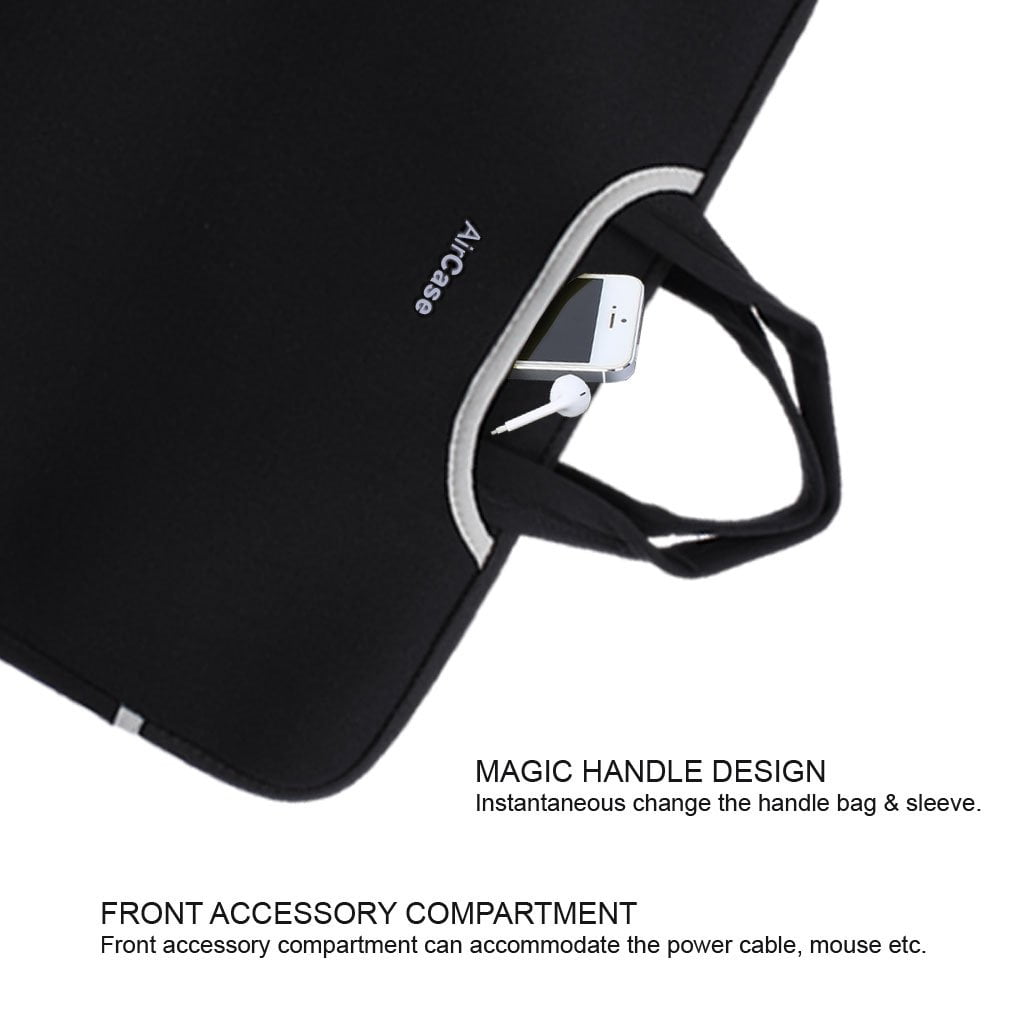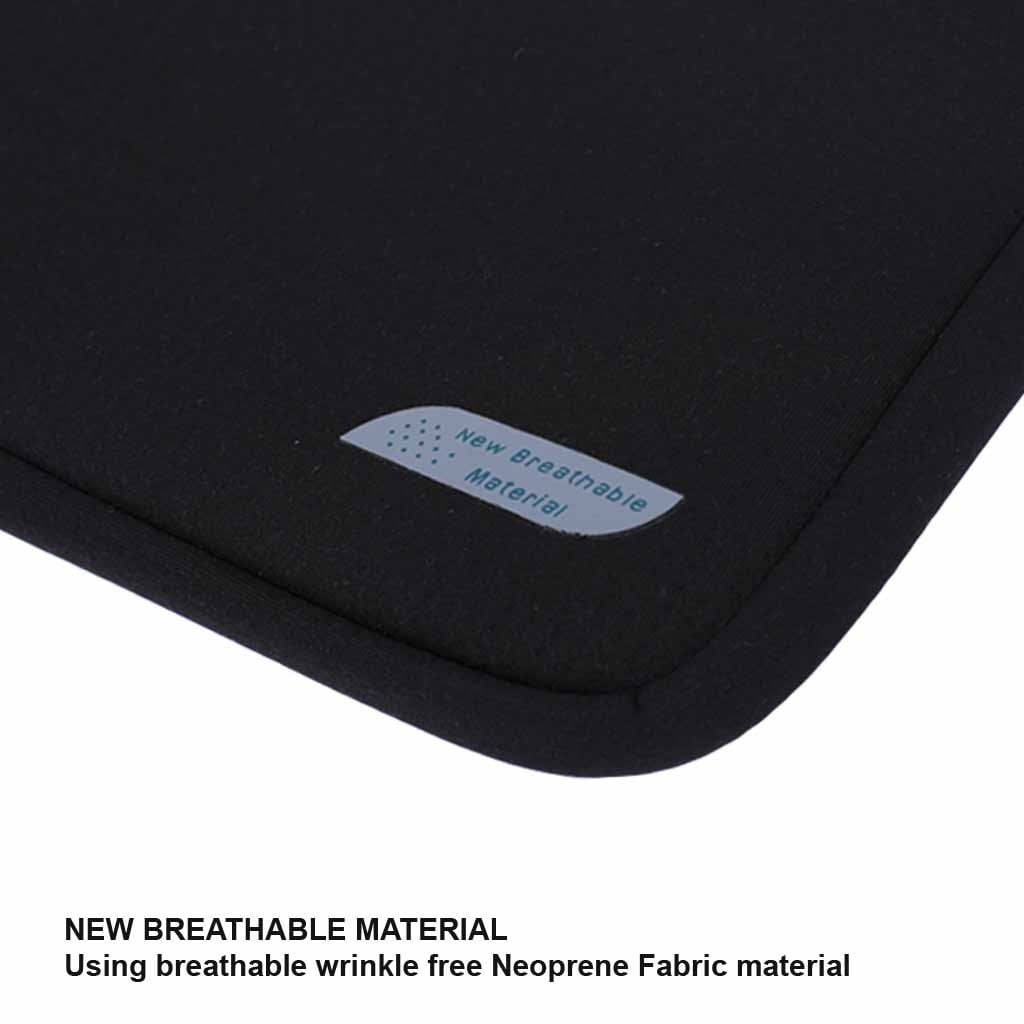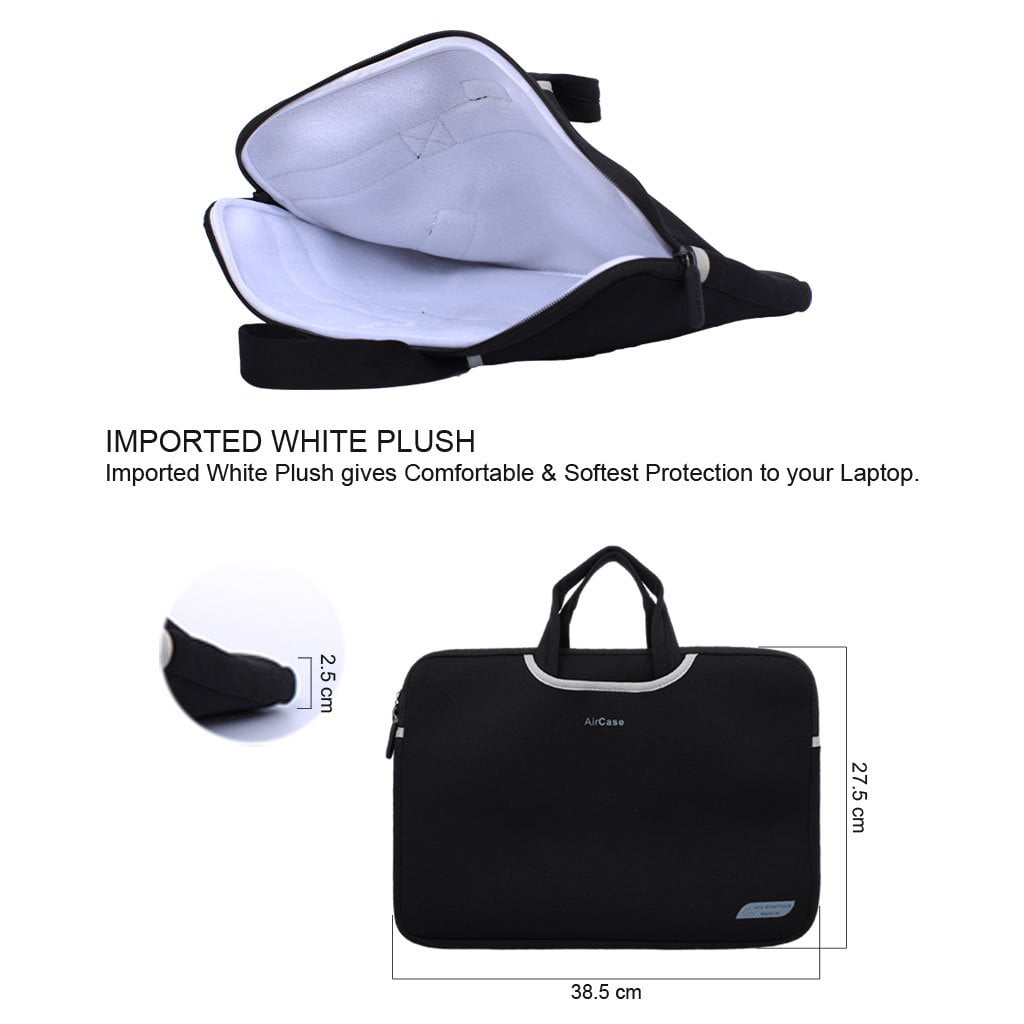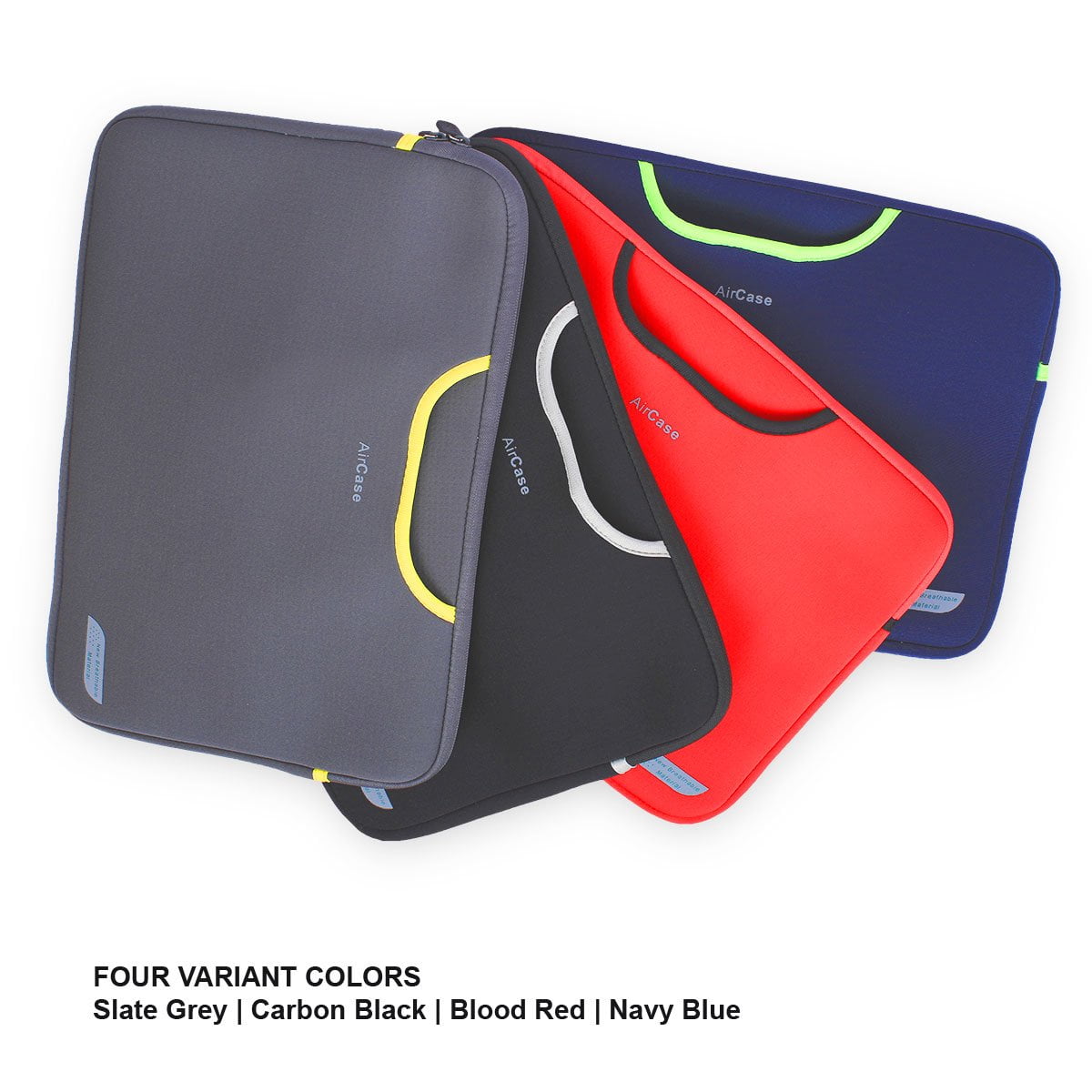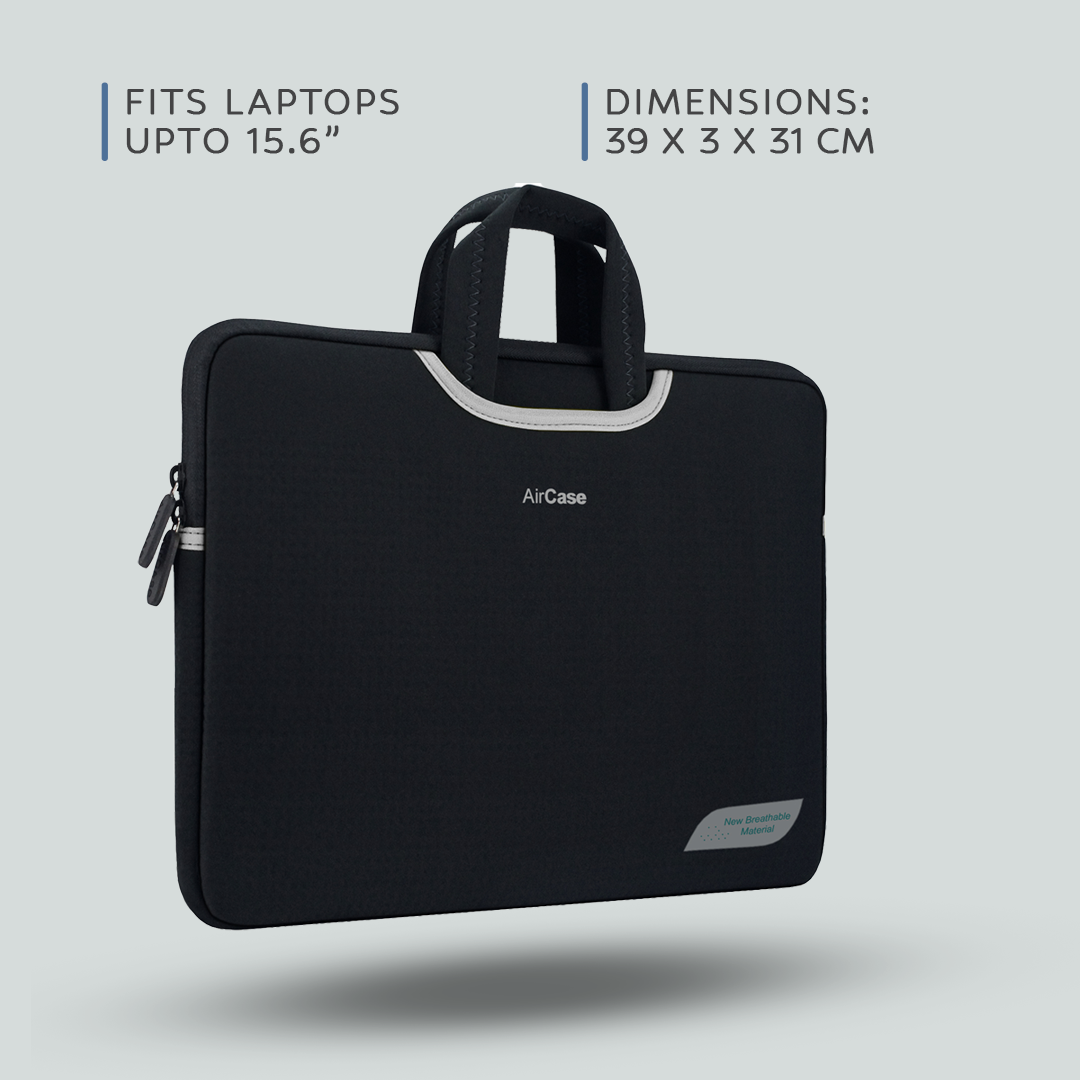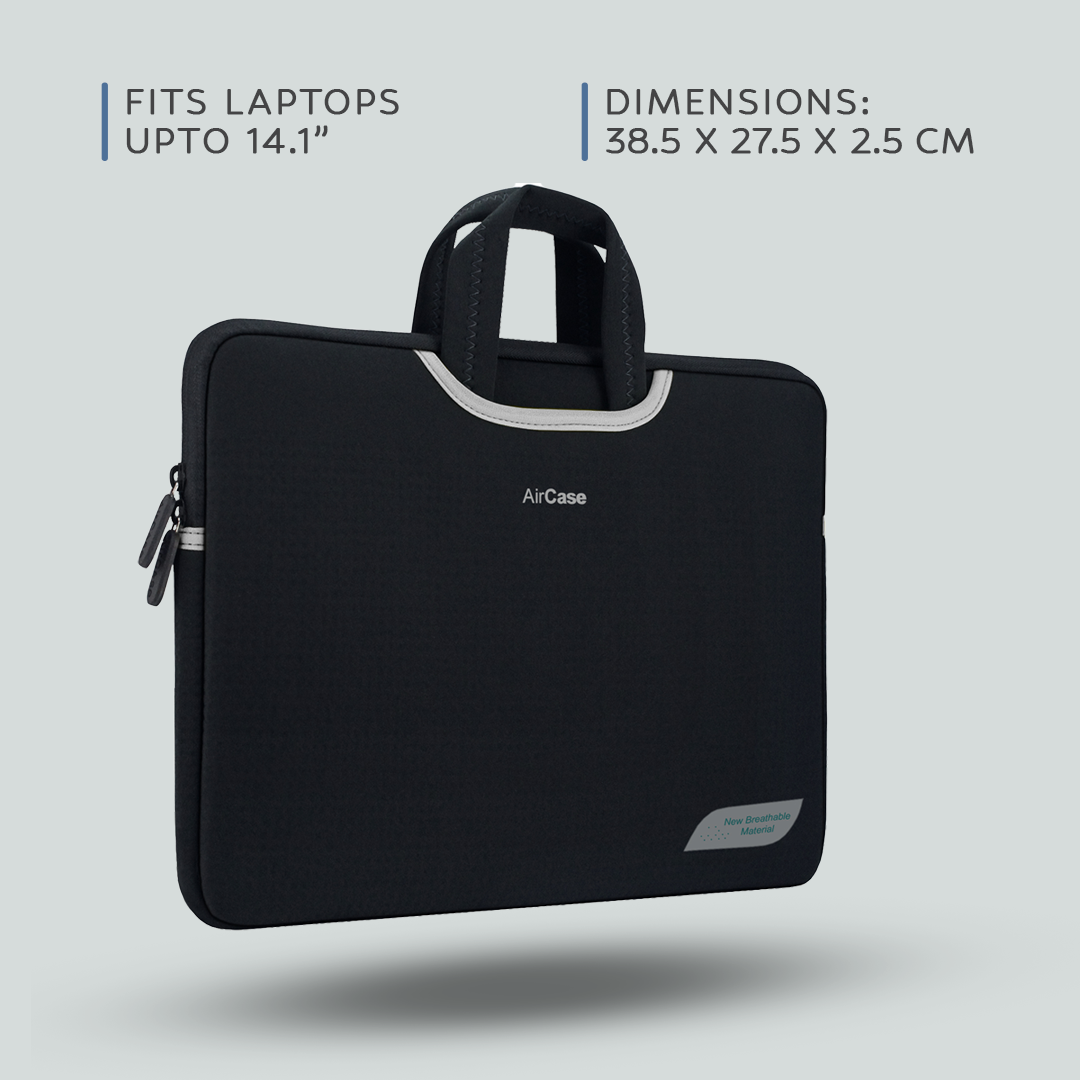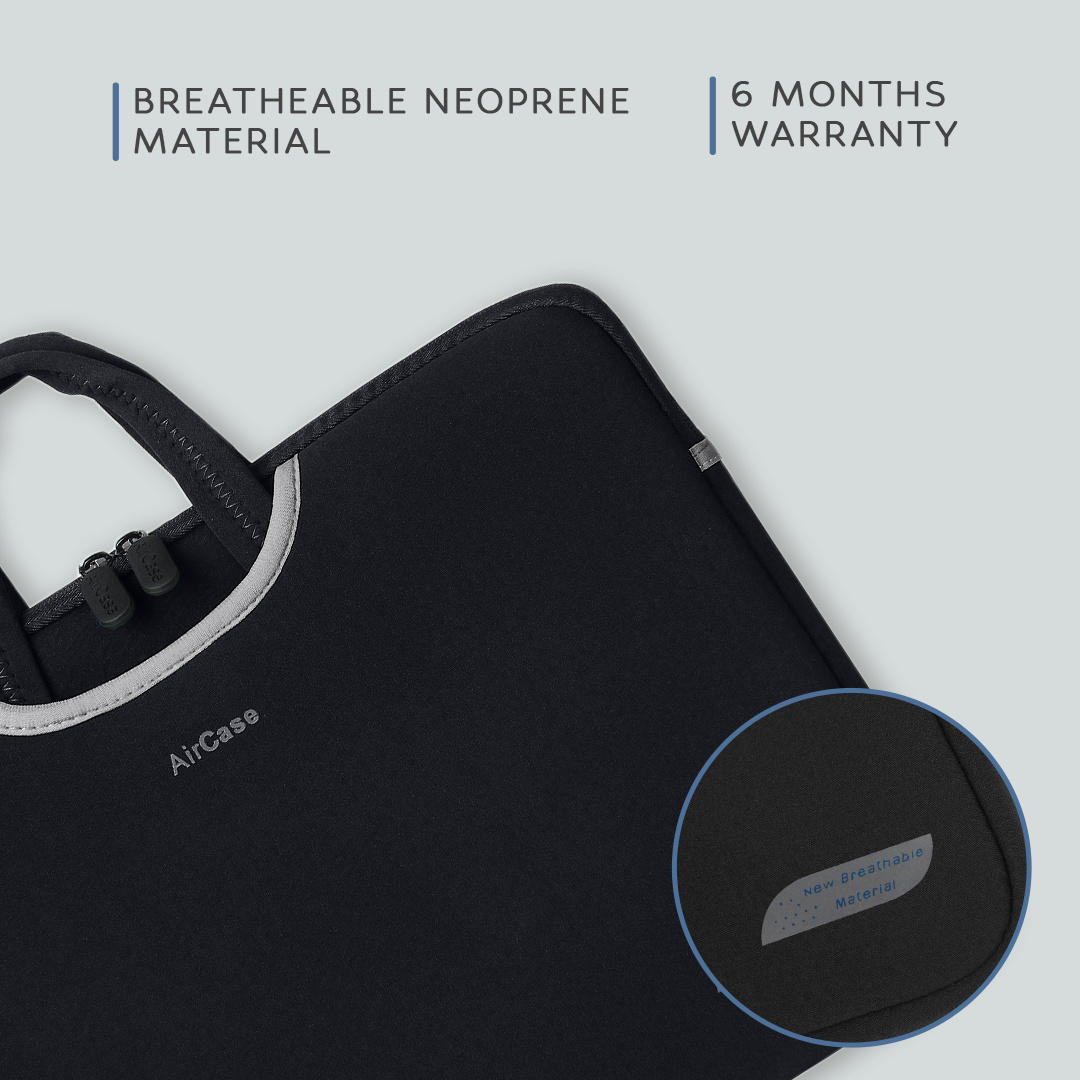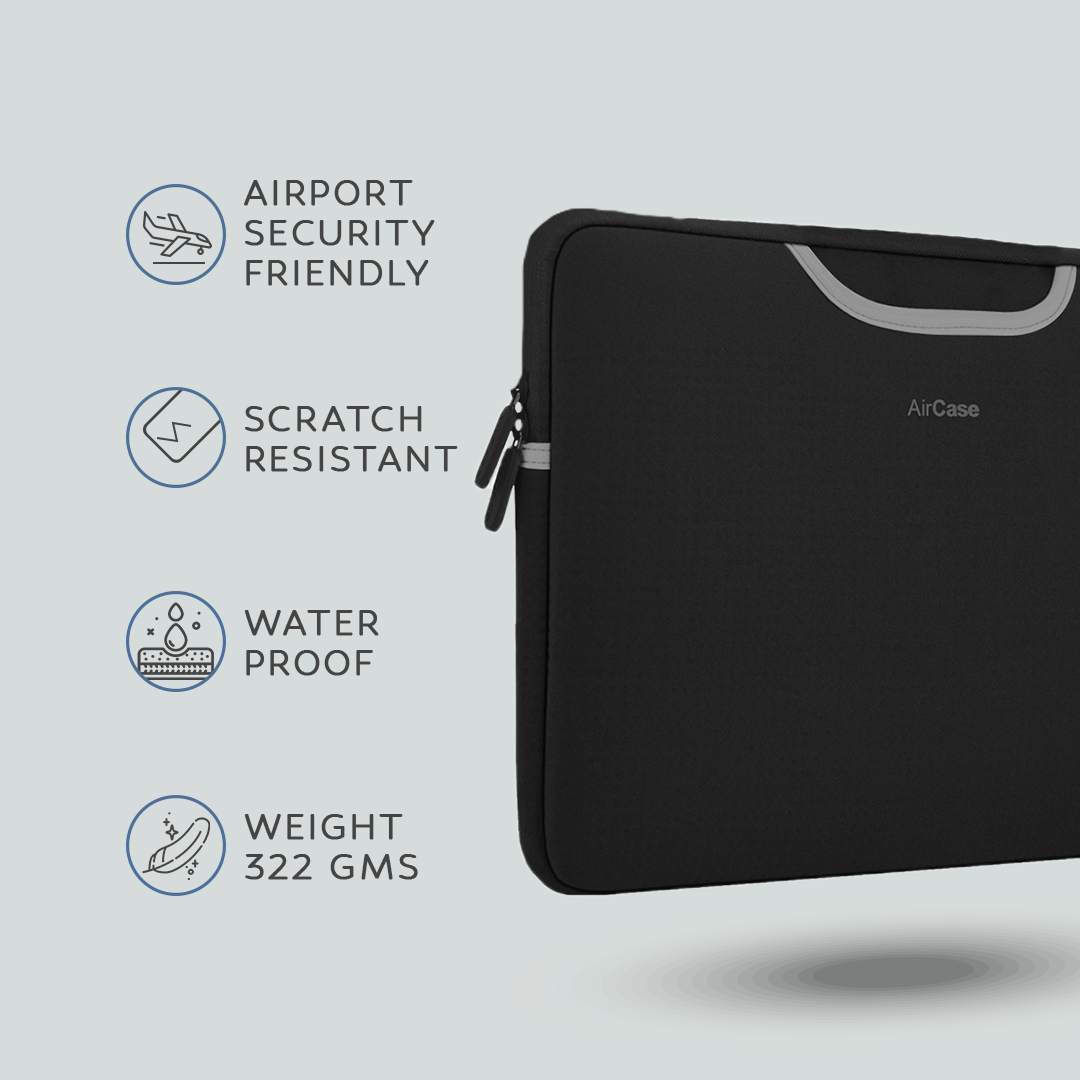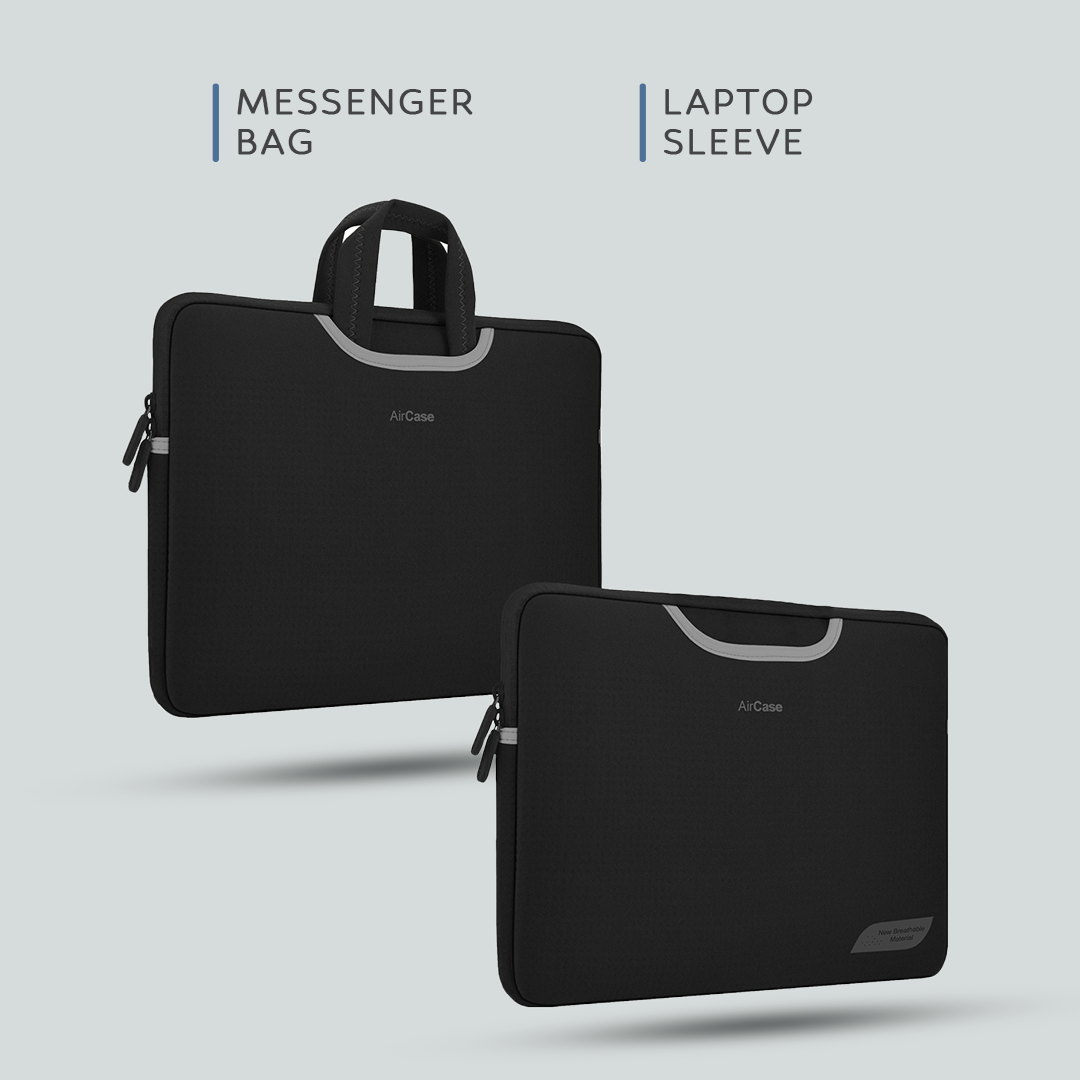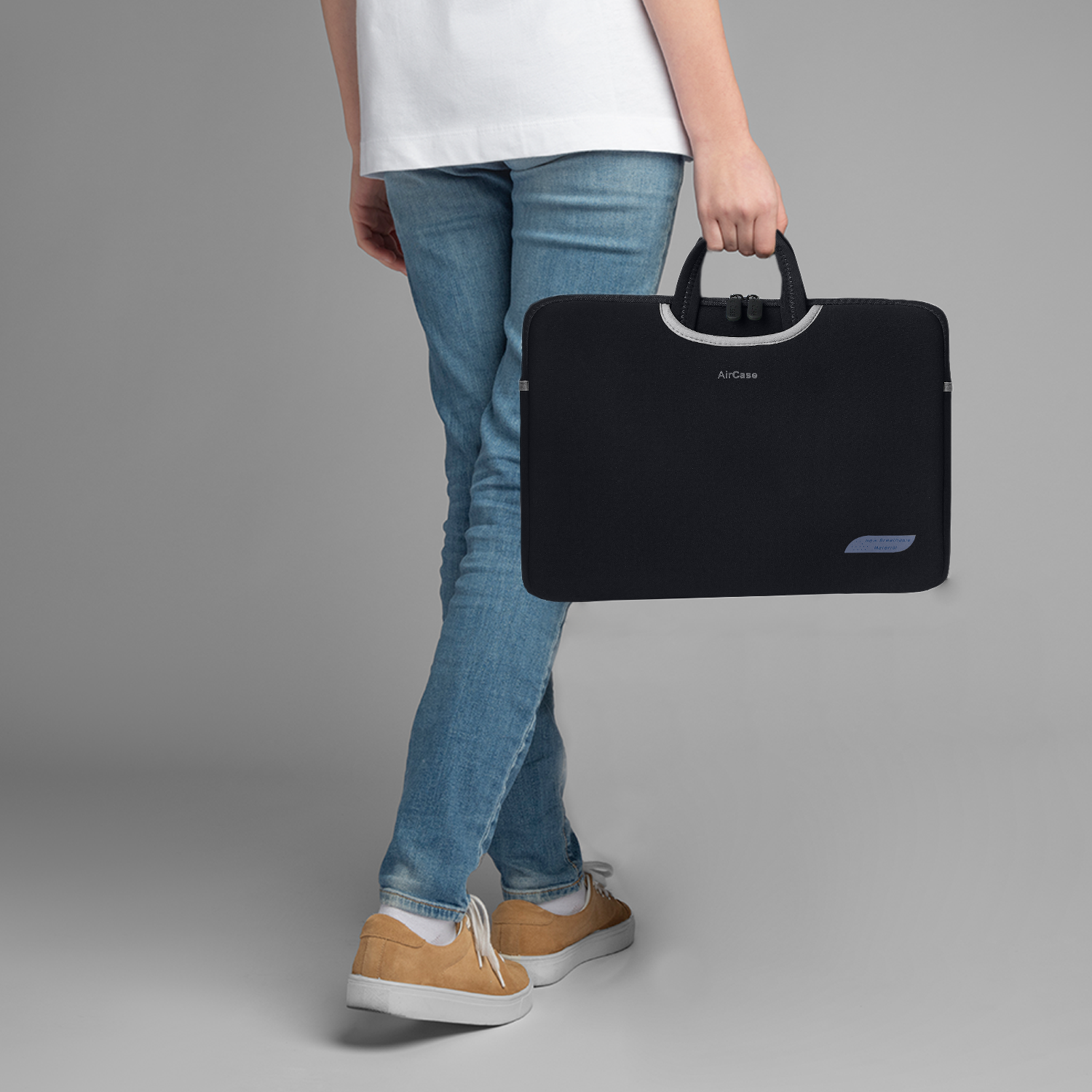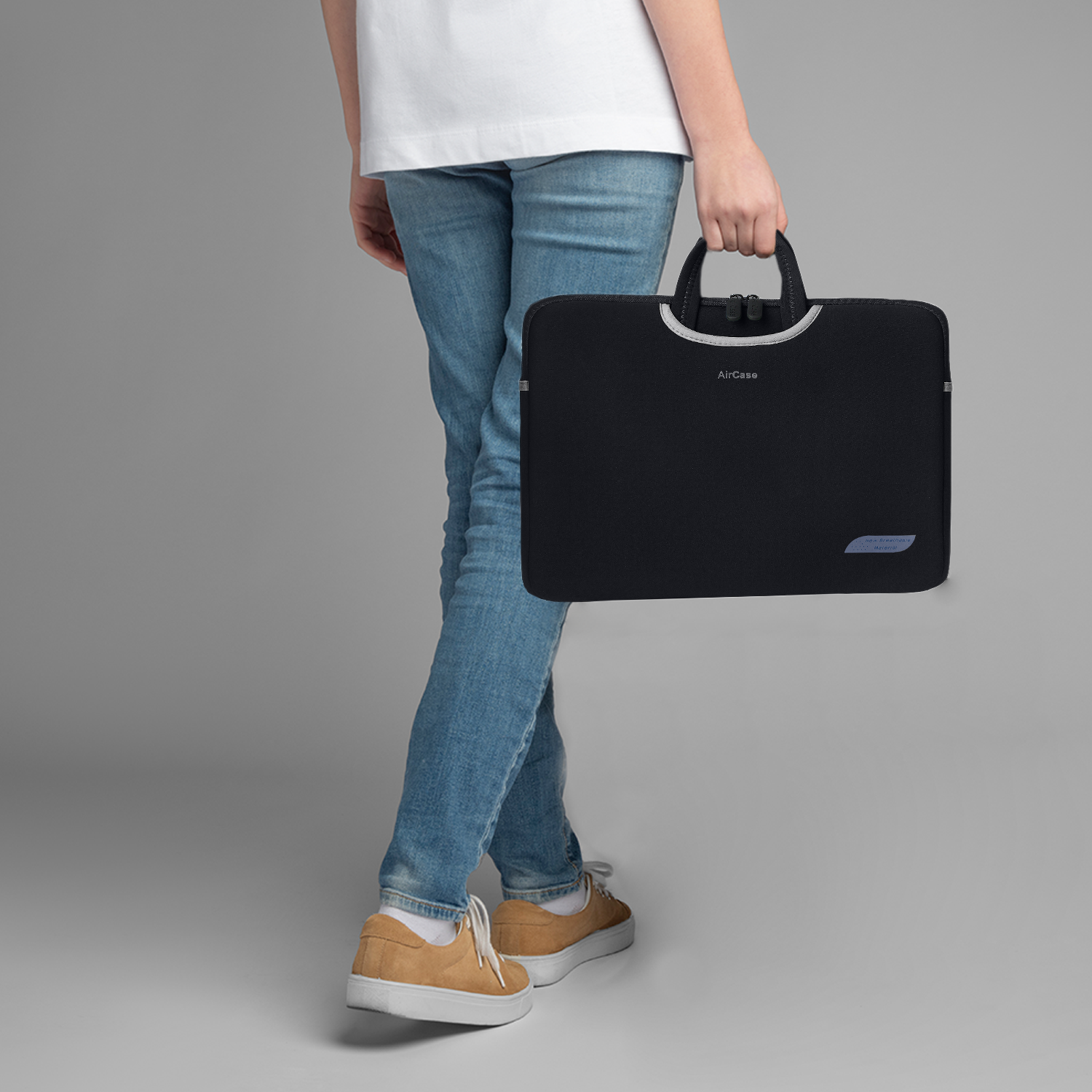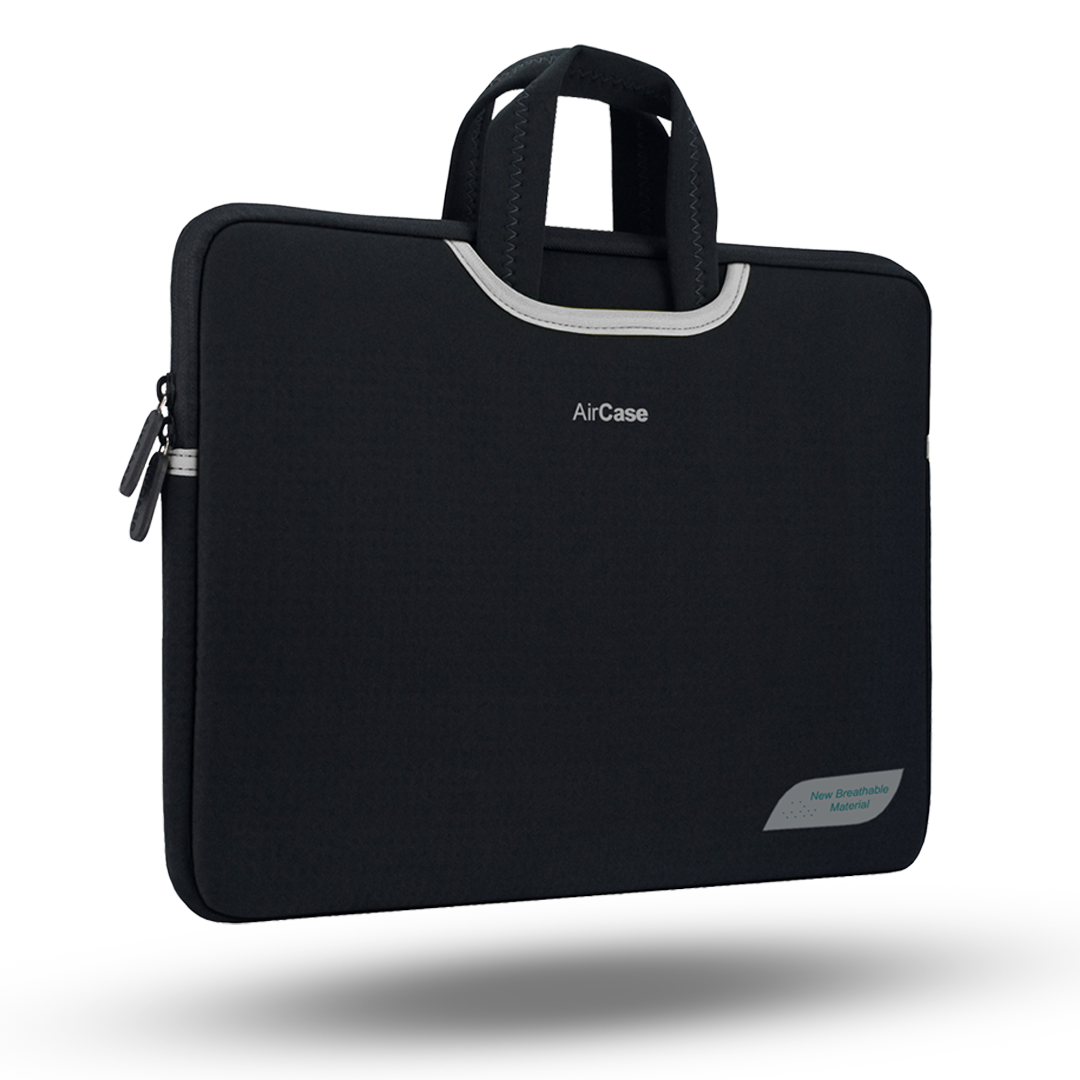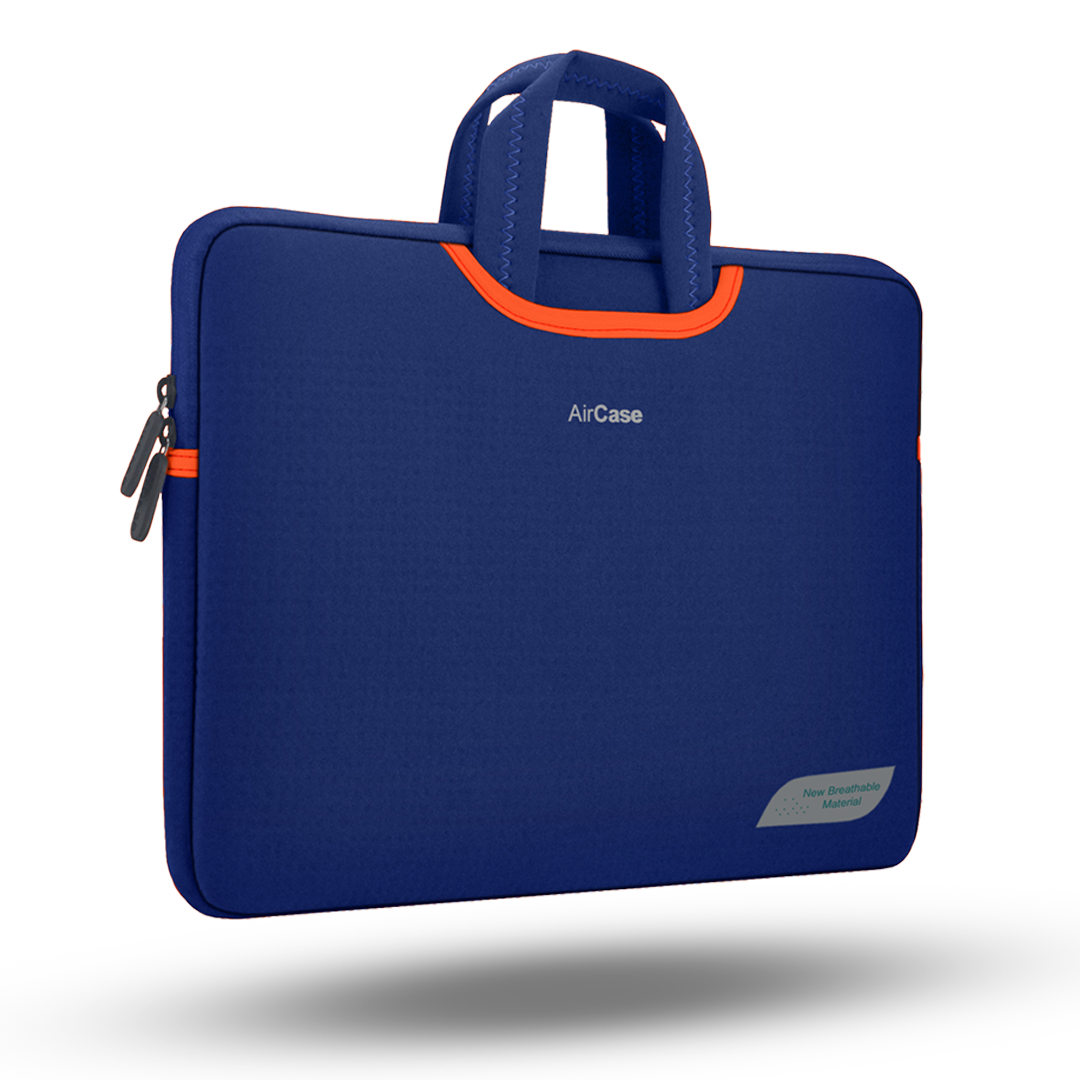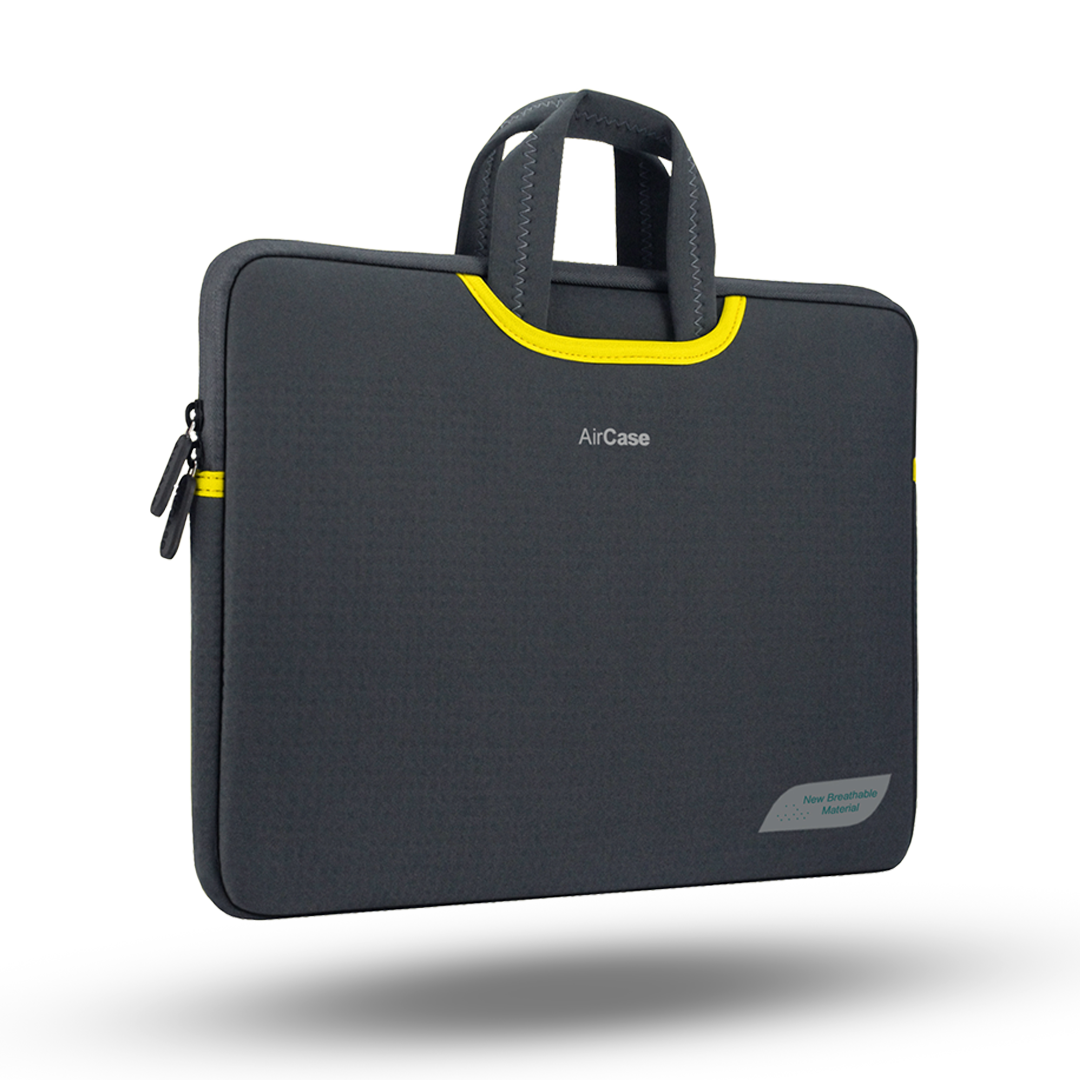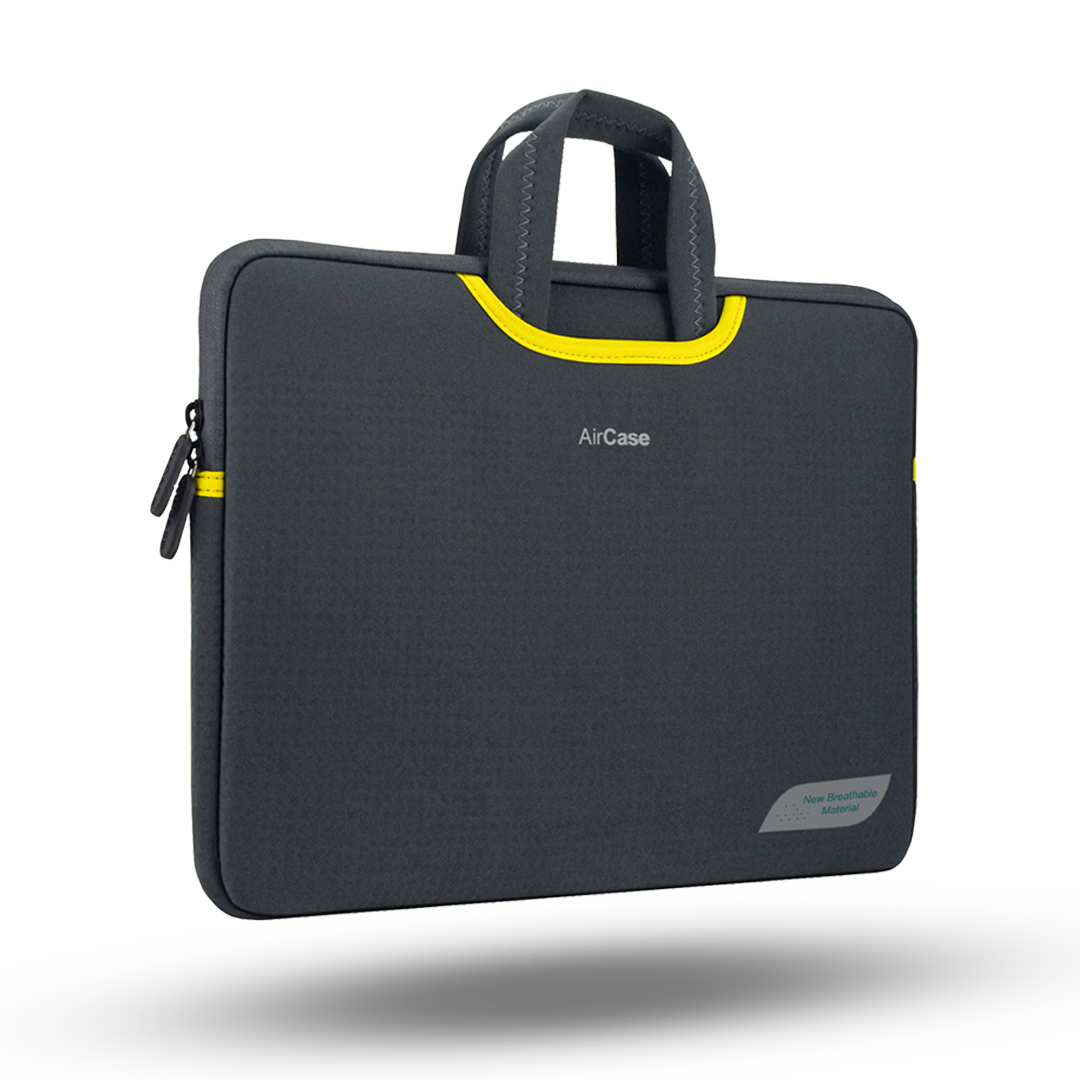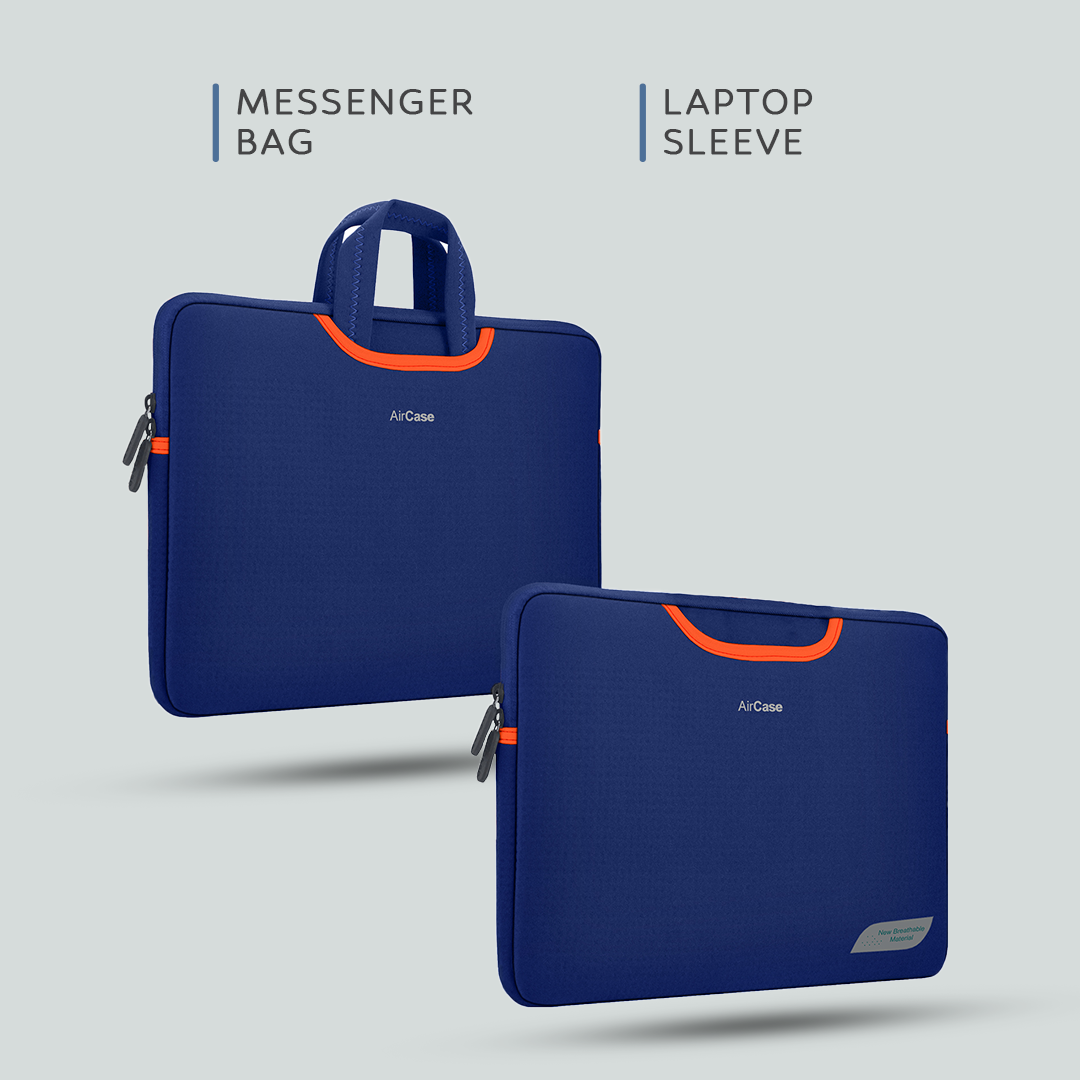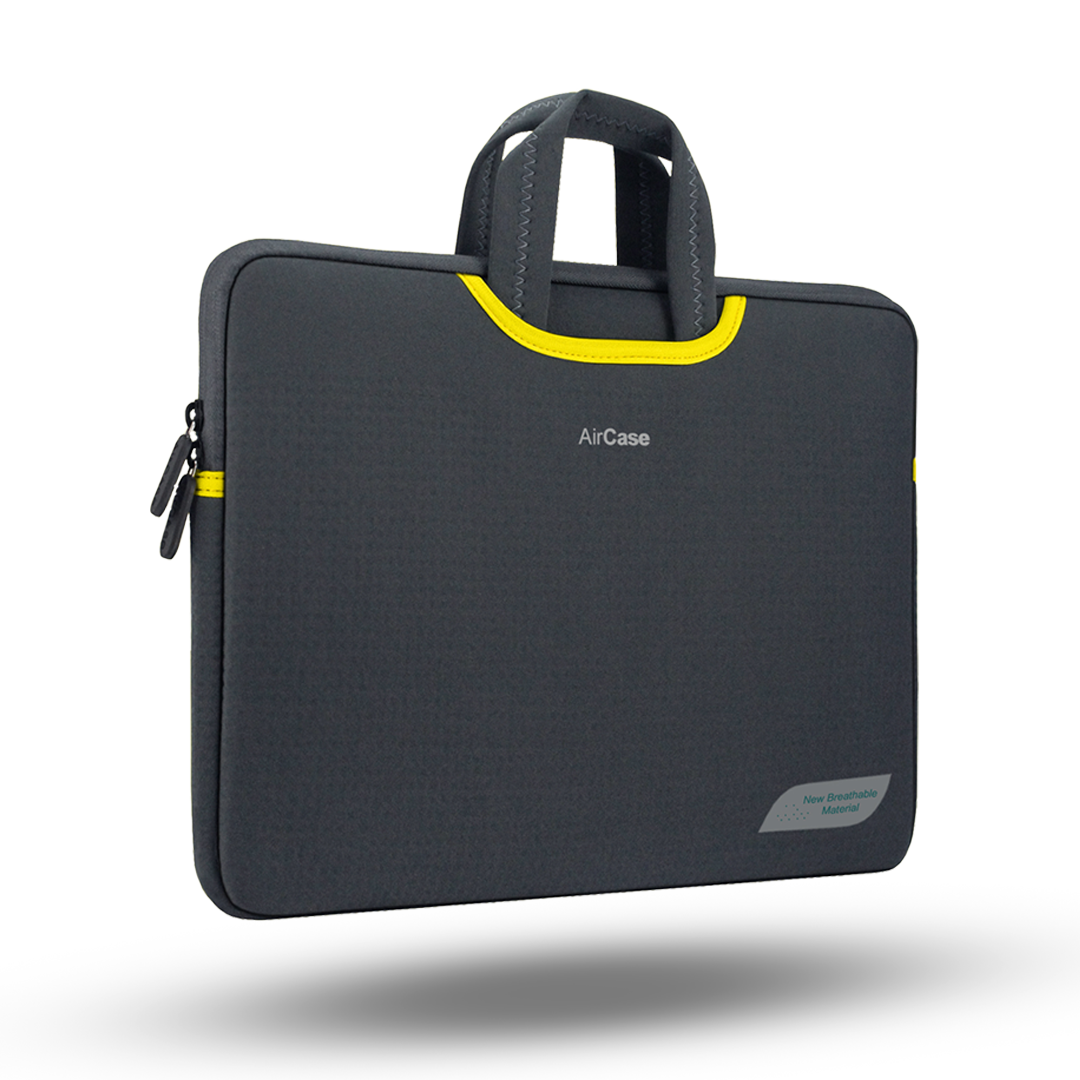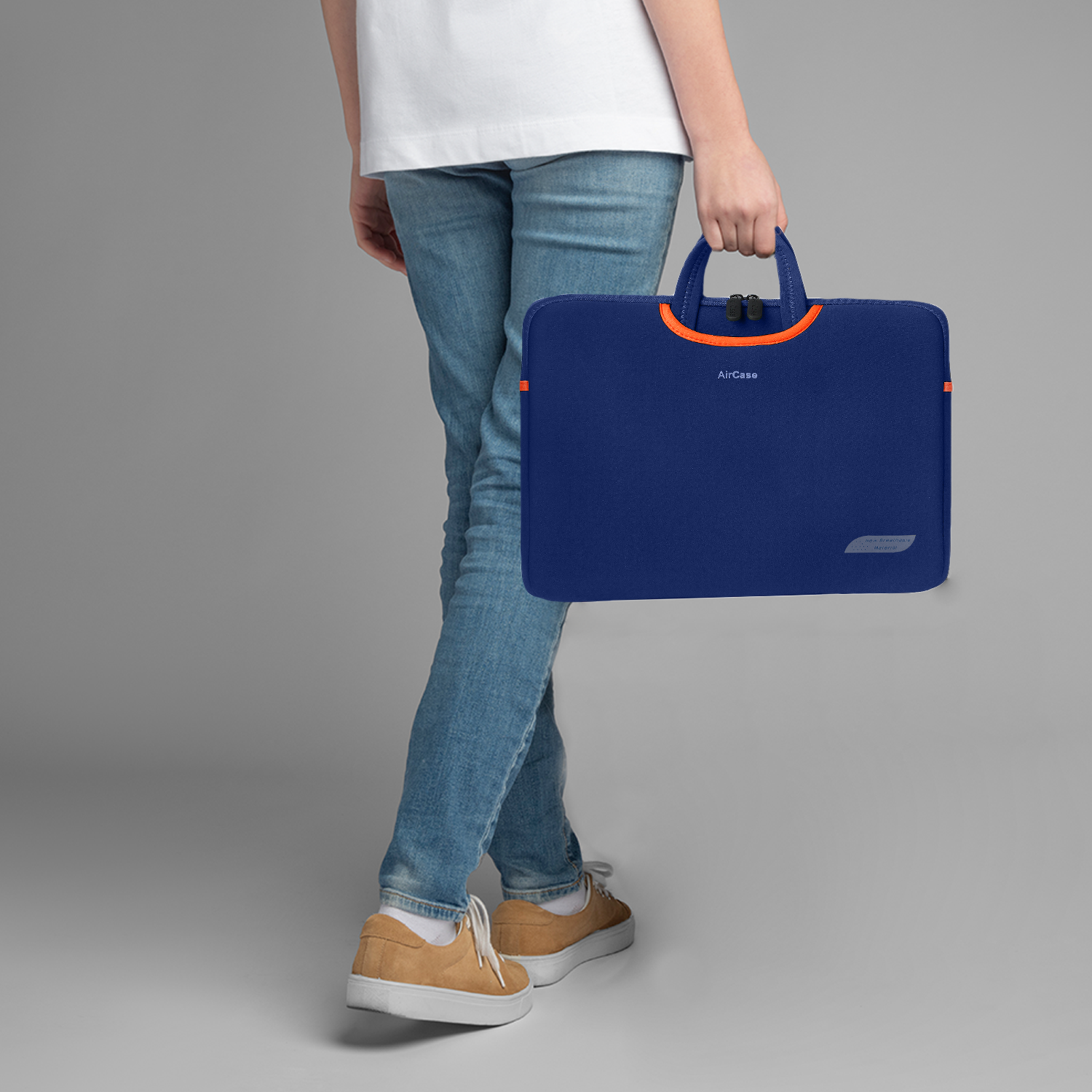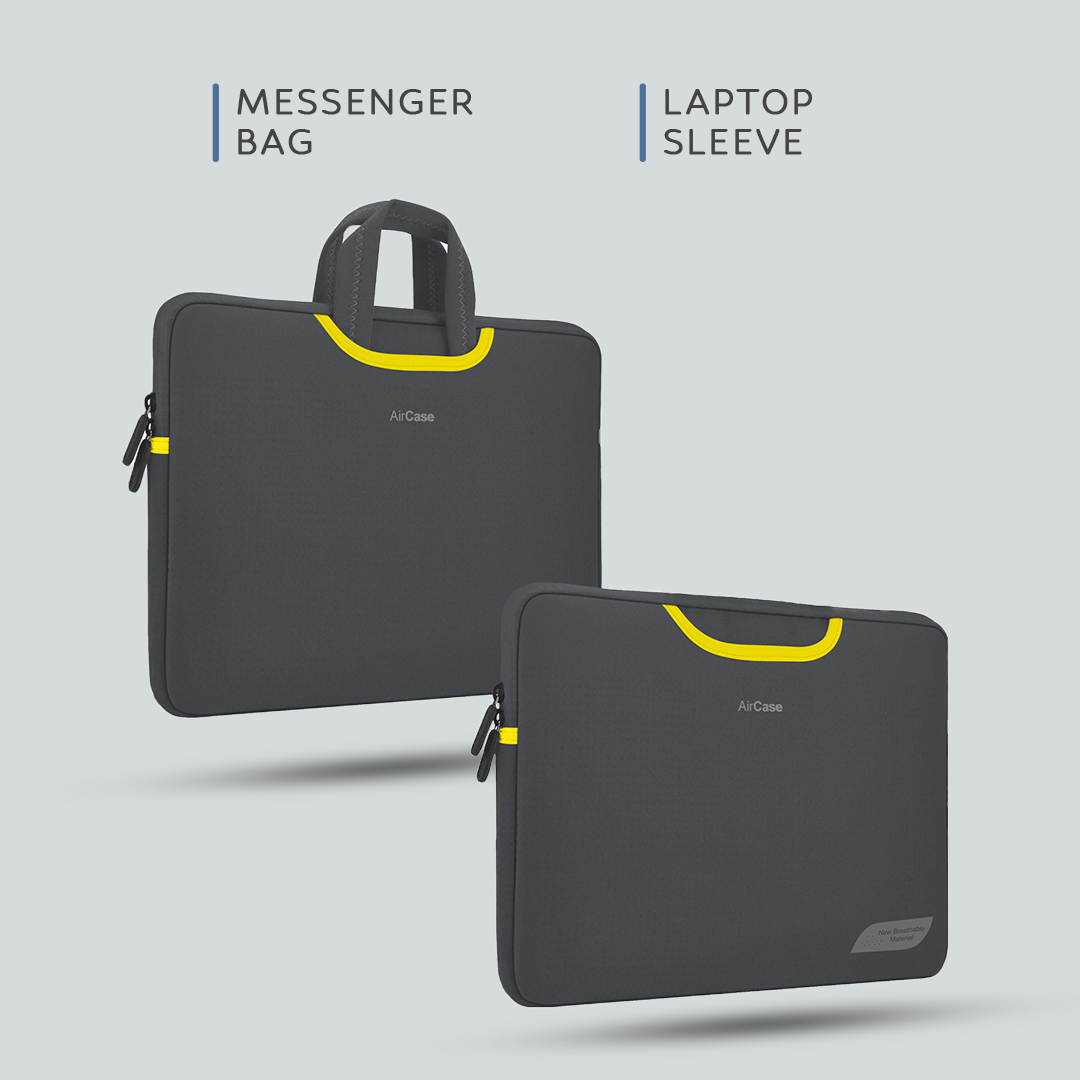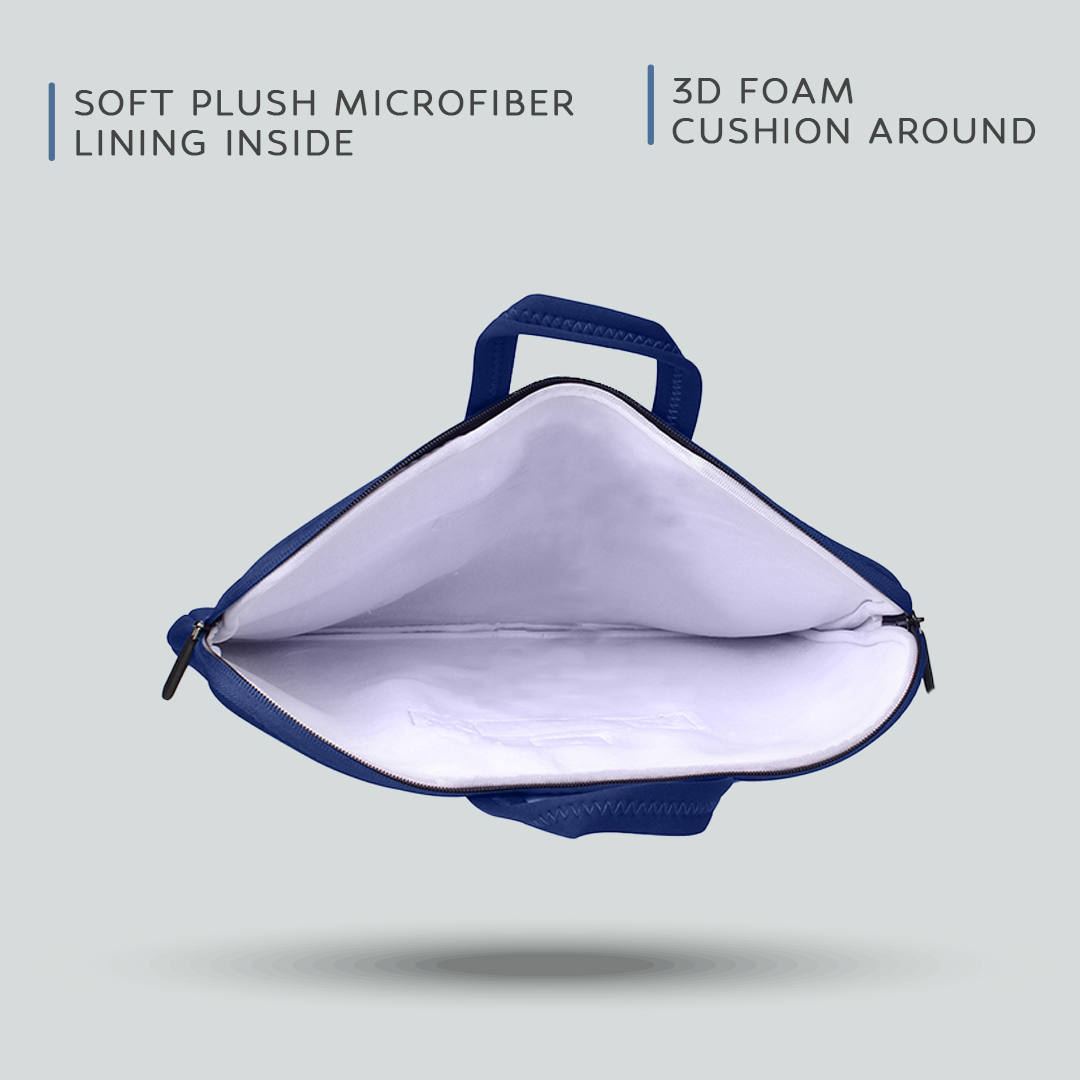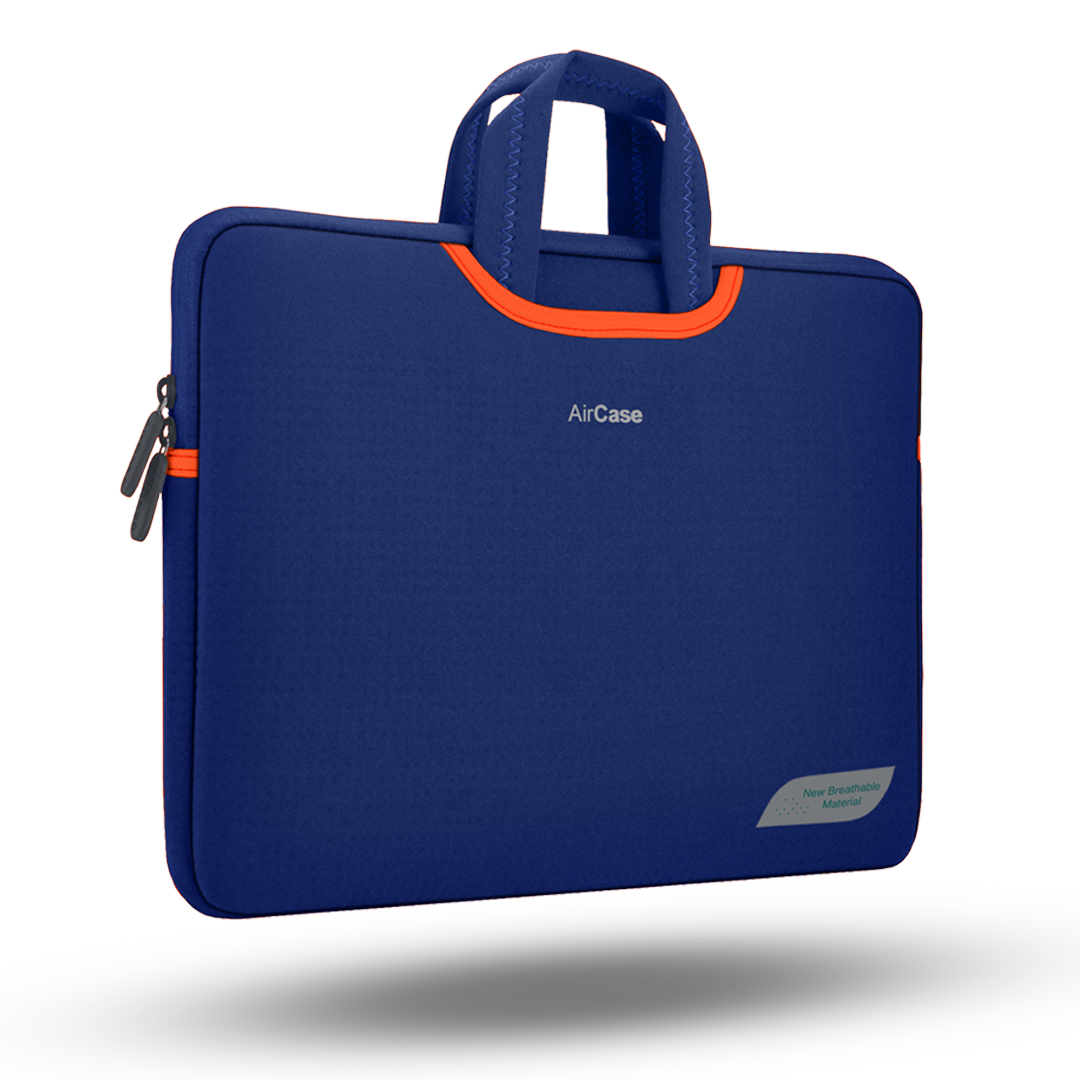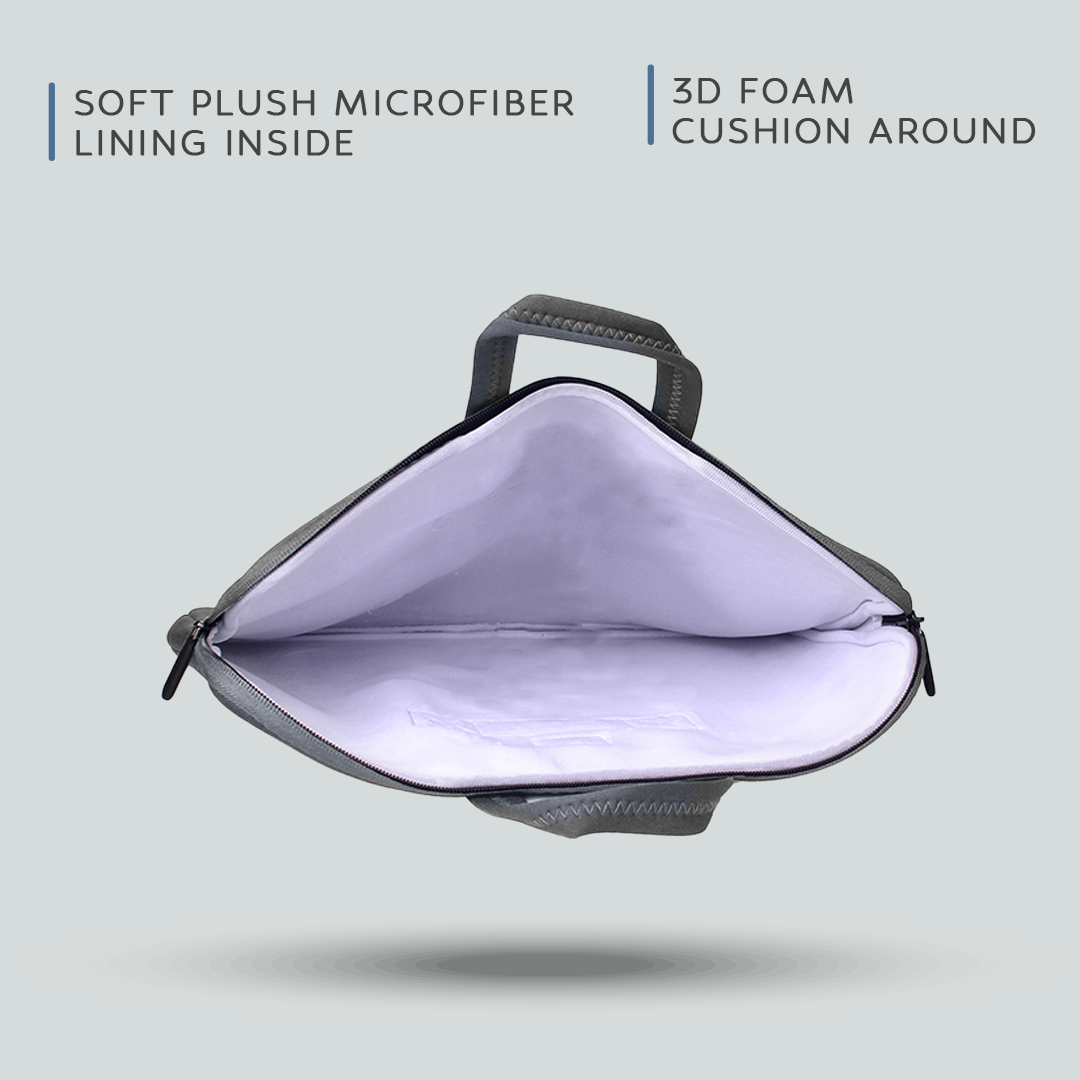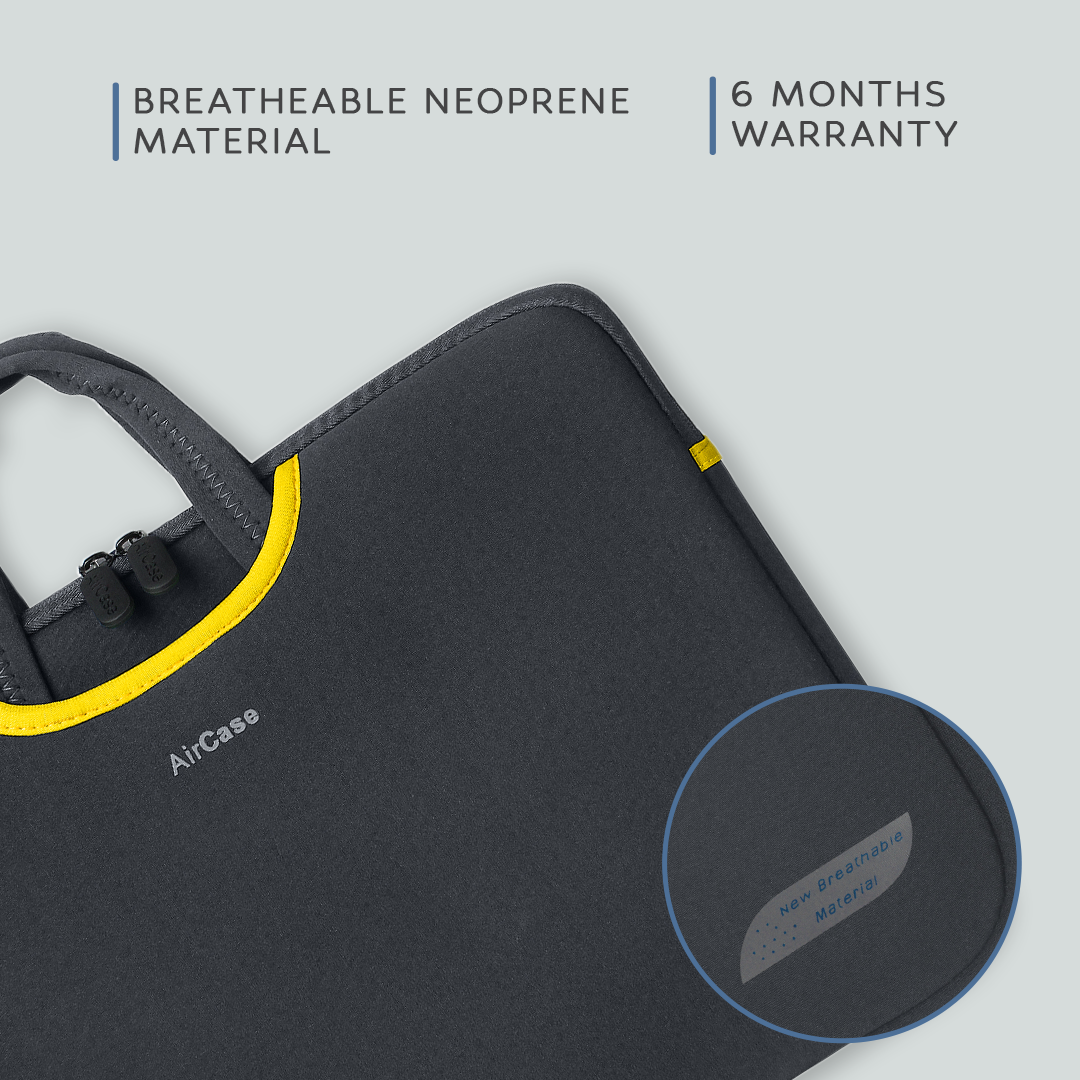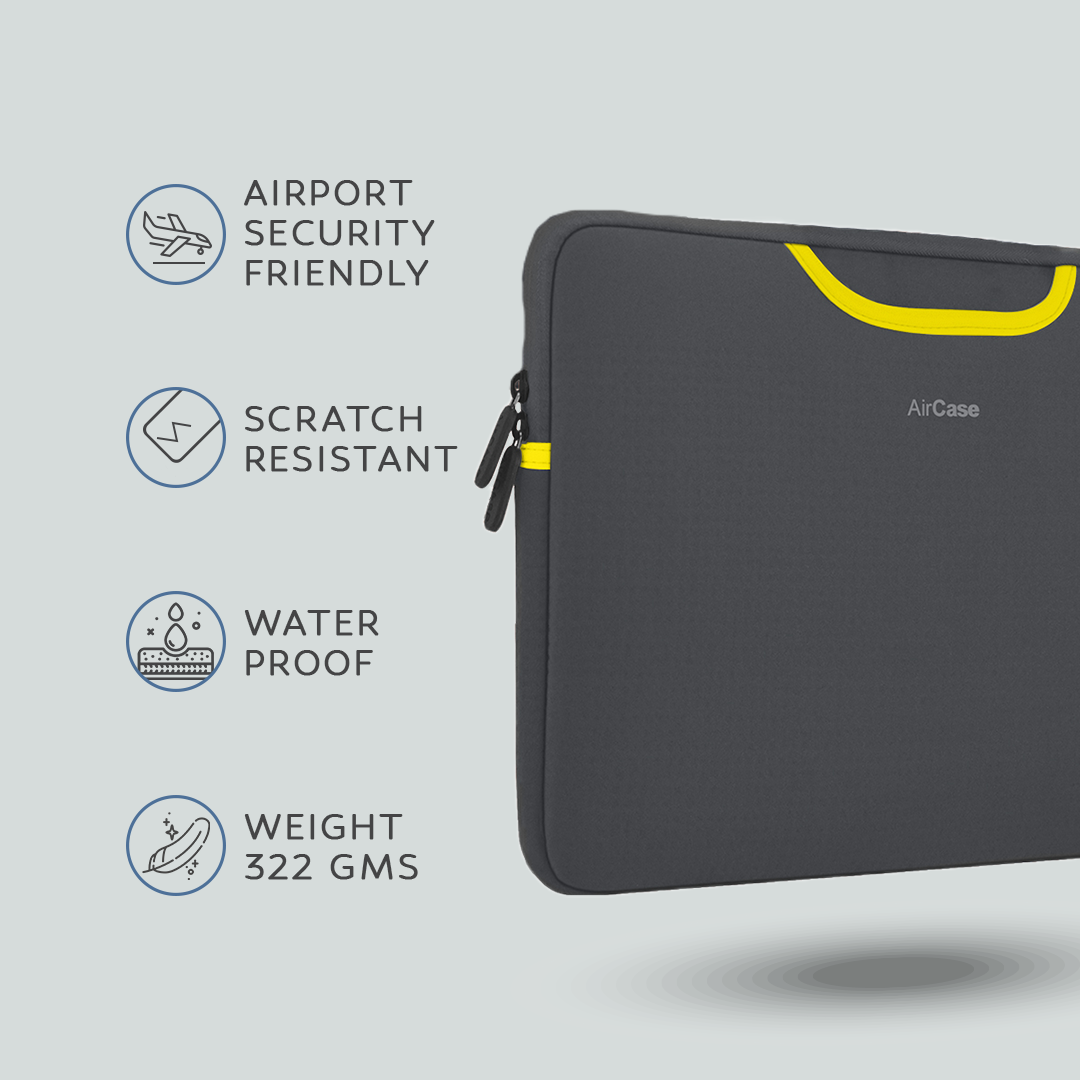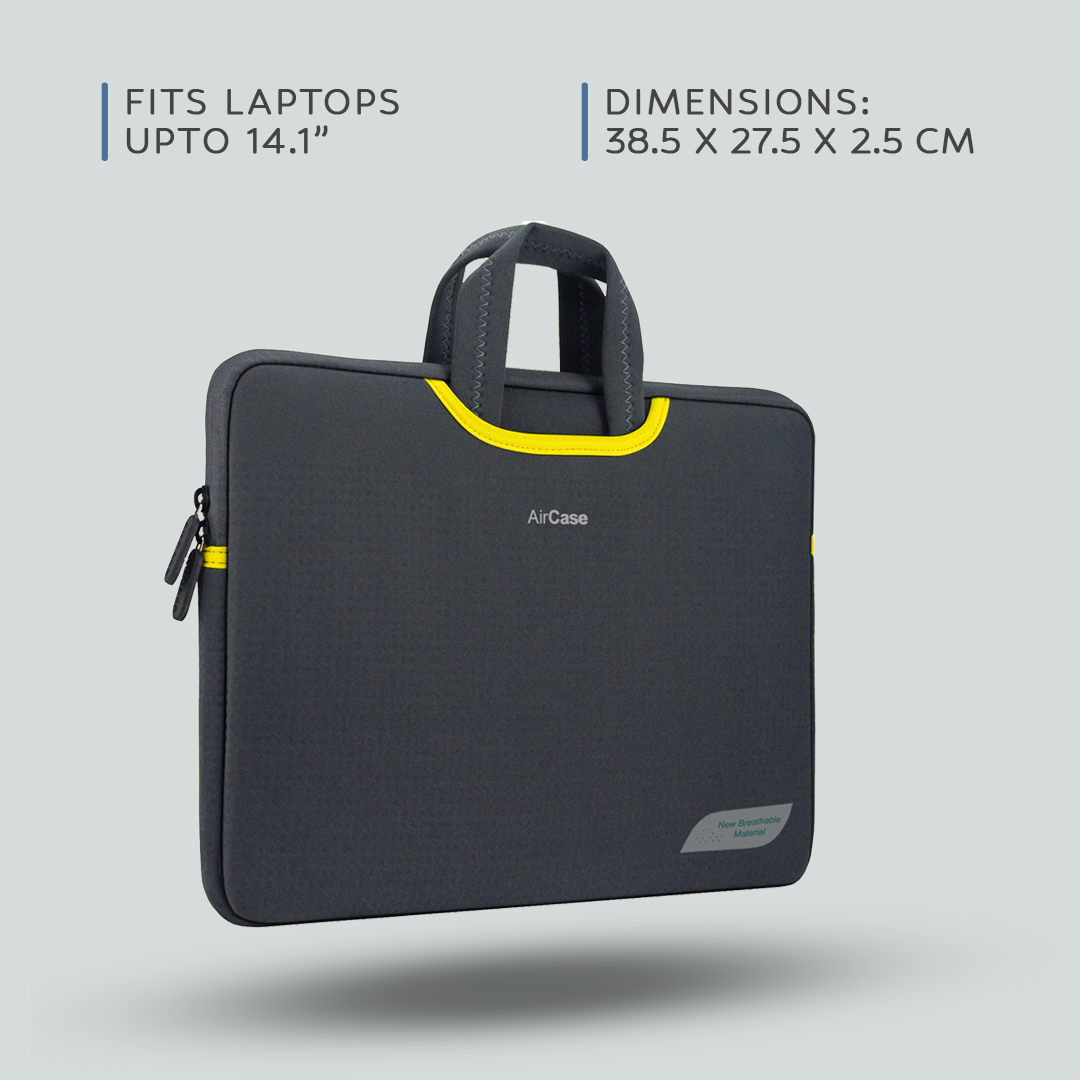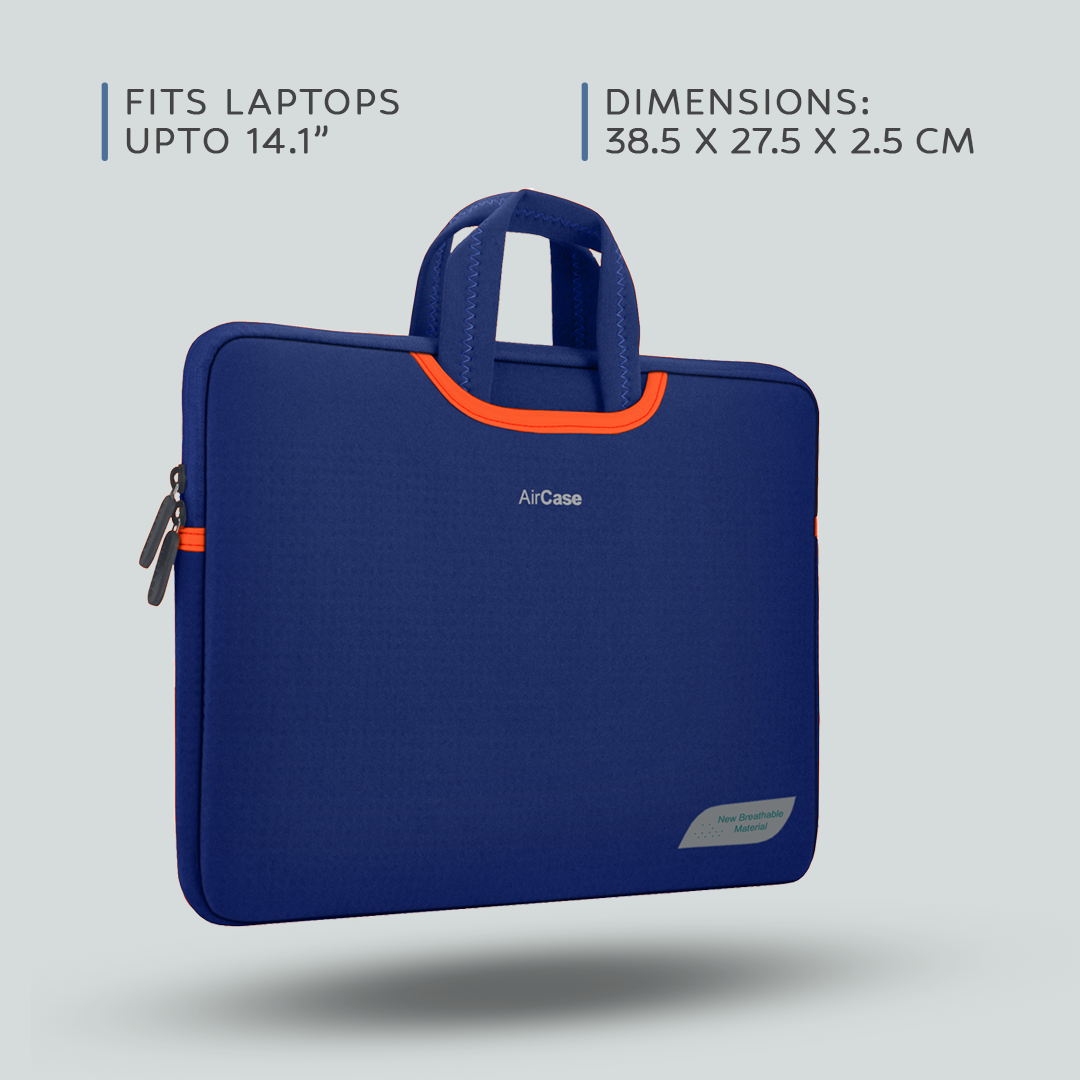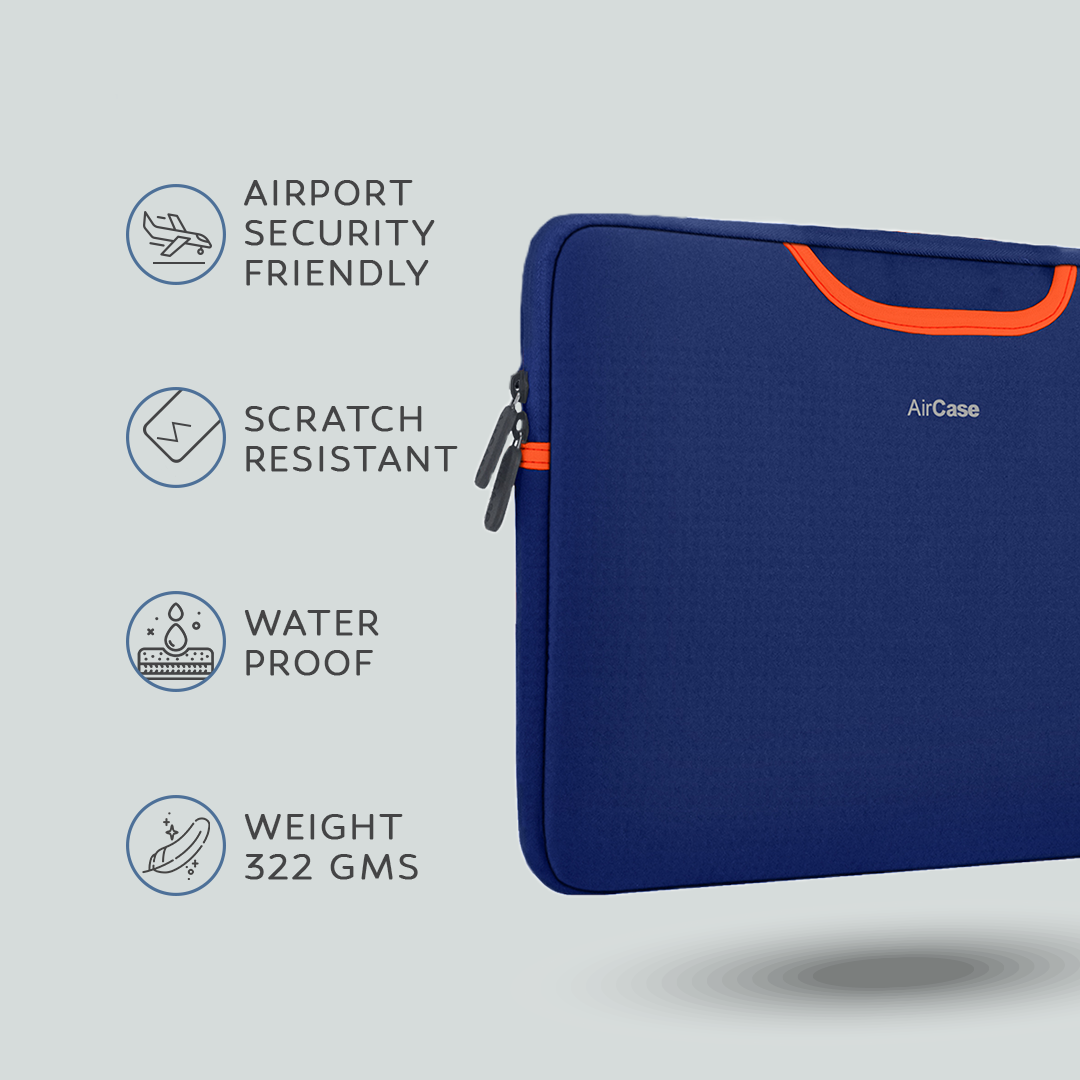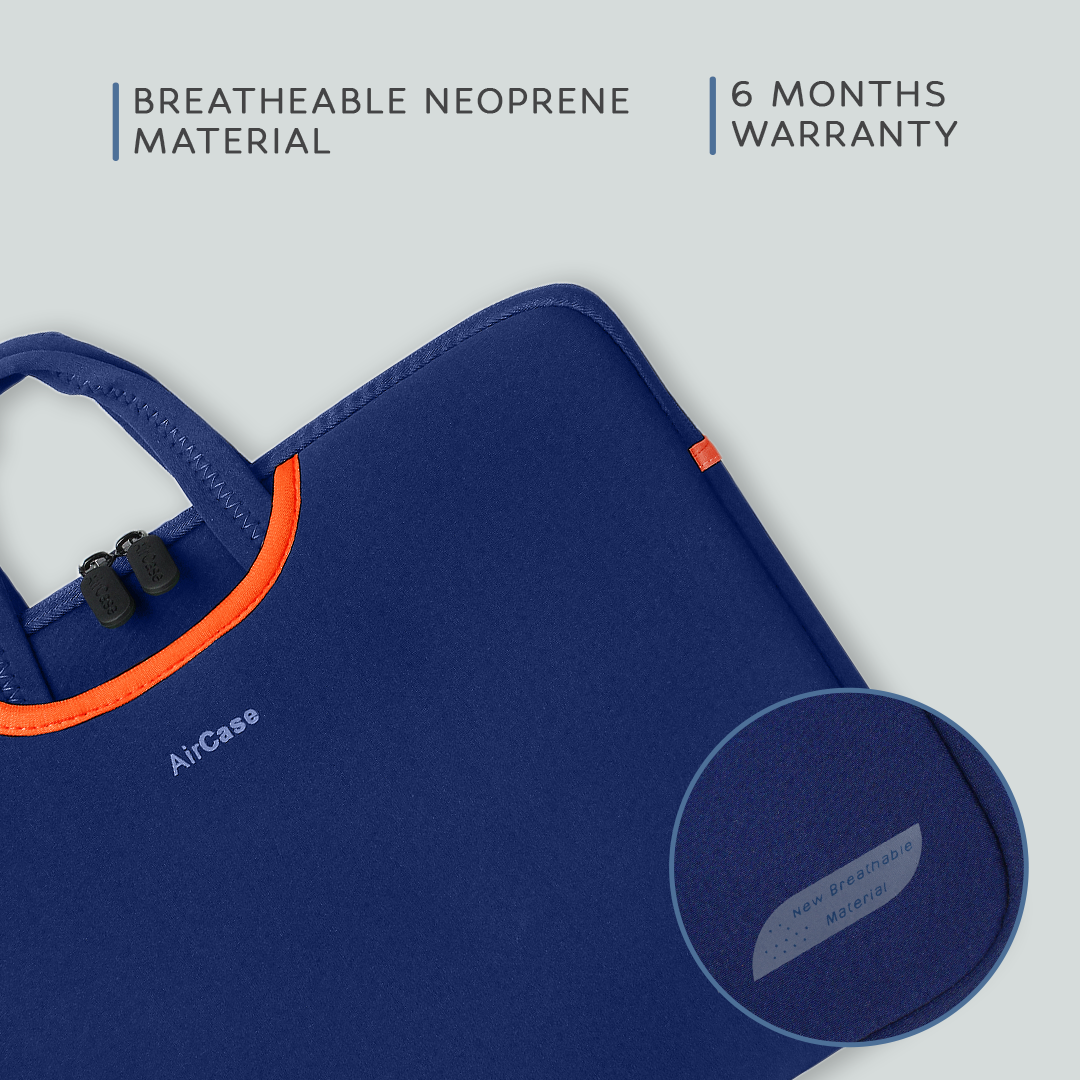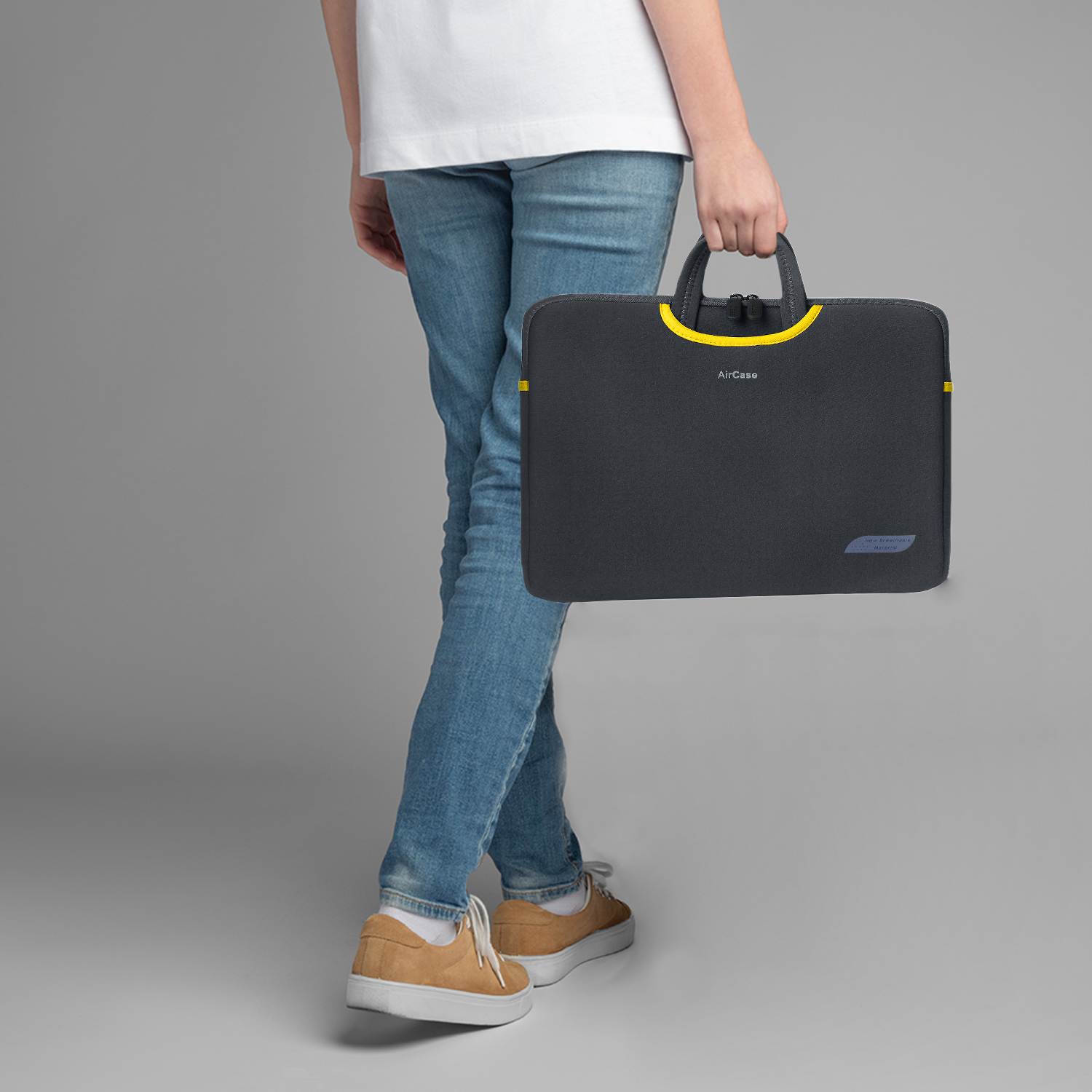 Neoprene 15.6" Laptop Sleeve with Hideable Handles
Available Offers :
Use Code CART5 to get 5% off on cart value less than Rs. 1000
Use Code CART10 to get 10% off on cart value more than Rs. 1000
Highlights
• Slim, portable and lightweight.
• Breathable and wrinkle-free neoprene material - durable
and water-resistant.
• Spacious main compartment for laptop and front
pockets for smartphone, accessories and stationery.
• Soft plush microfiber lining with 3D foam cushion for
protection against dust, scratches and bumps.
• Retractable handles that convert the sleeve to a bag for
easy portability.
• Compatible with laptops up to 15.6 inches.
• Premium zipper closure with rubberized pullers.
• 1 year warranty.
Check Availability
Please enter pincode to check delivery time & product availability.
Tired of juggling your laptop, coffee, and keys on your daily commute? Our Neoprene Laptop Sleeves are not just your average laptop protection, but are designed to make your life easier and your style pop! Highly-durable material with soft inner lining protects your device from scratches and bumps, and the lightweight design allows for easy portability. So, get ready to simplify your life and stand out in style with our Neoprene Laptop Sleeves!


41.5 x 2.5 x 31.5 cm; 381 Grams
It's good
Still quality can be enhanced