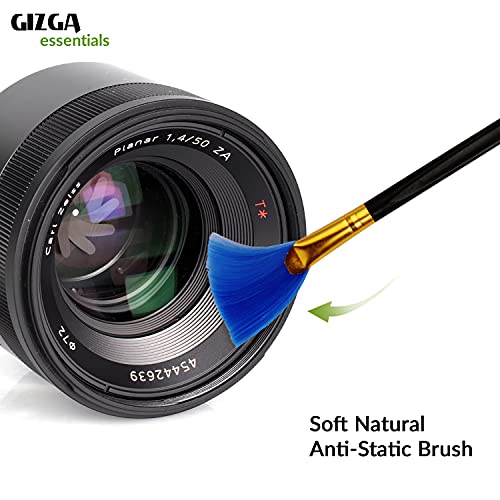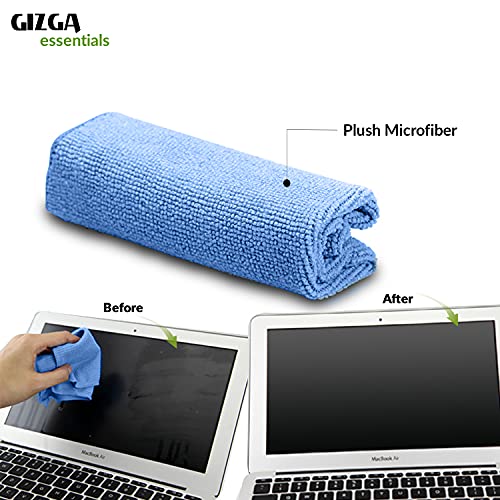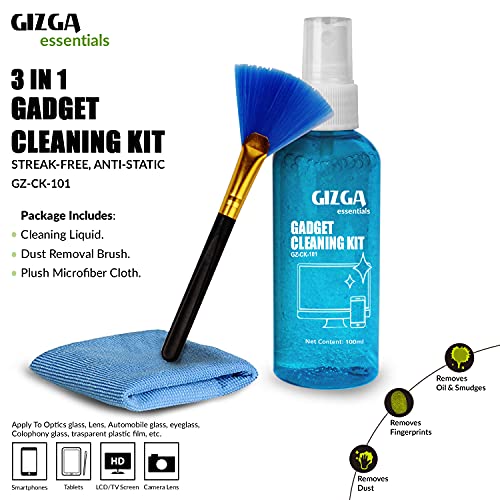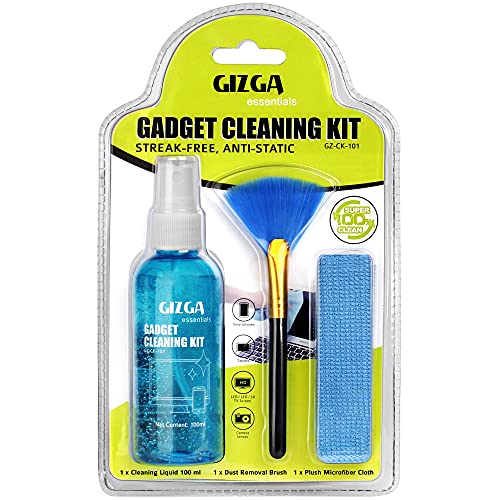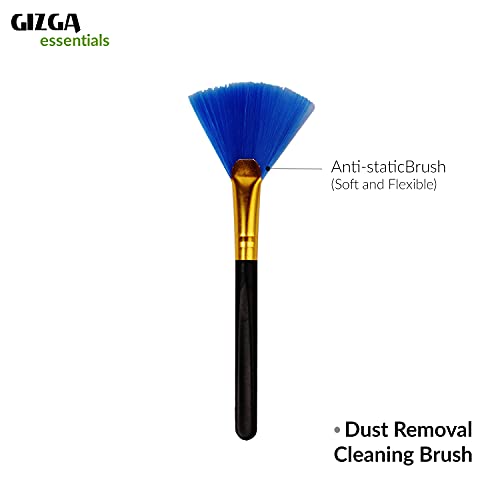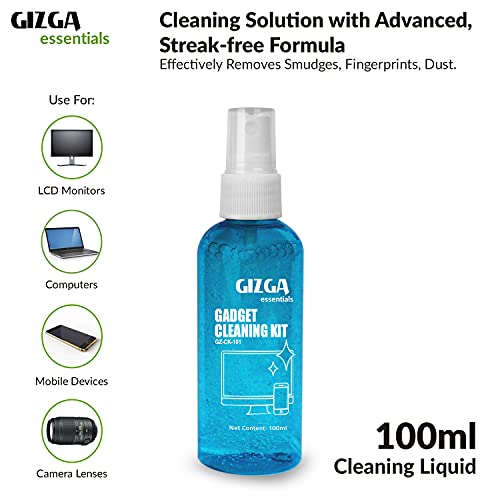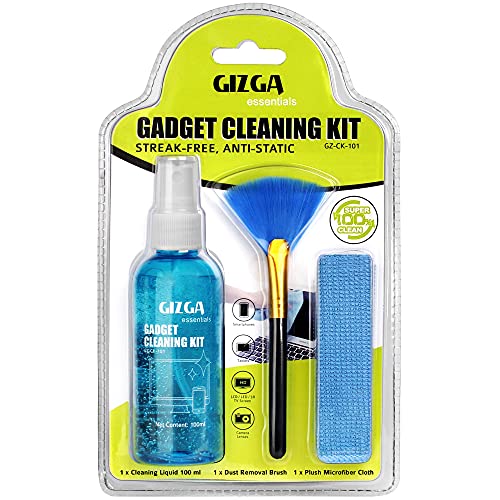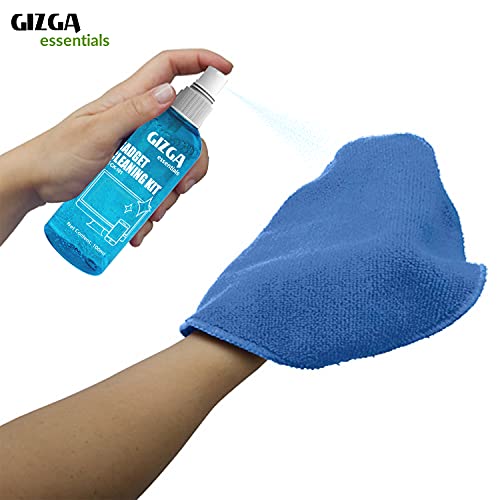 Gizga Essentials Professional 3-in-1 Cleaning Kit for Camera, Lens, Laptop, Smartphone
Highlights
-3-in-1 cleaning kit
-Multipurpose cleaning kit for digital camera, electronics.
-Anti Static, Alchohol & Amonia Free
-It removes > Fingerprints > Oil & Smudges > Dirt & Dust
- Keep your gadget clean practically!
-Gadget Cleaner is the ultimate way to keep your gadget
safe.


Check Availability
Please enter pincode to check delivery time & product availability.
Gizga Essentials Professional 3-in-1 Cleaning Kit for Camera, Lens, Binocular, Laptop, TV, Monitor, Smartphone, Tablet (Includes: Cleaning Liquid 100ml, Plush Microfiber Cloth, Dust Removal Brush).Every photographer knows the importance of keeping your camera in pristine condition, our cleaning kit provides all the tools you need to maintain your precious camera equipment. The cleaning kit is composed of carefully selected tools and materials to safely and effectively clean your camera and any other delicate optics, each item included in your cleaning kit is inspected for quality assurance before shipping.