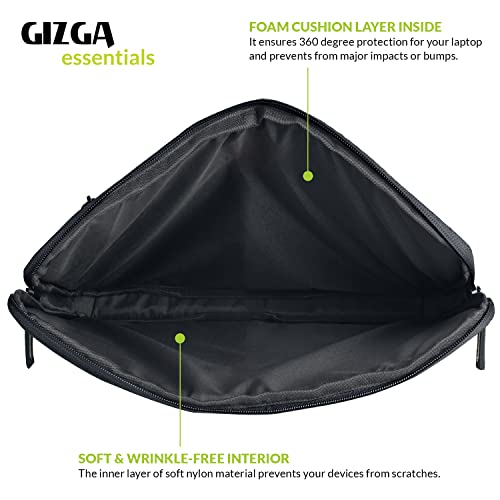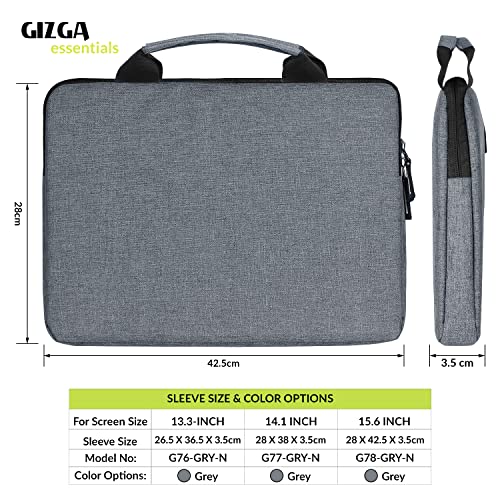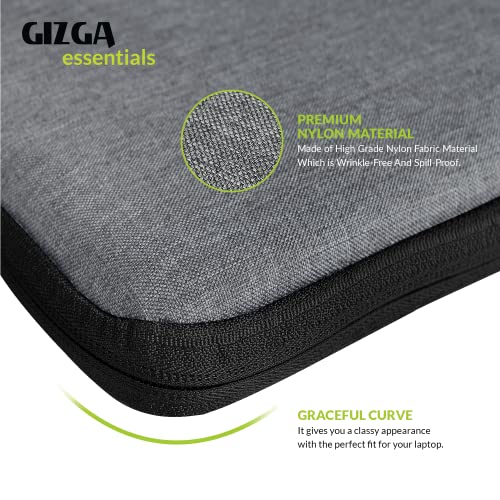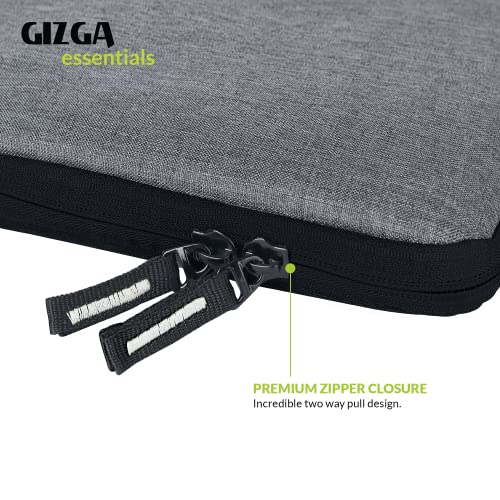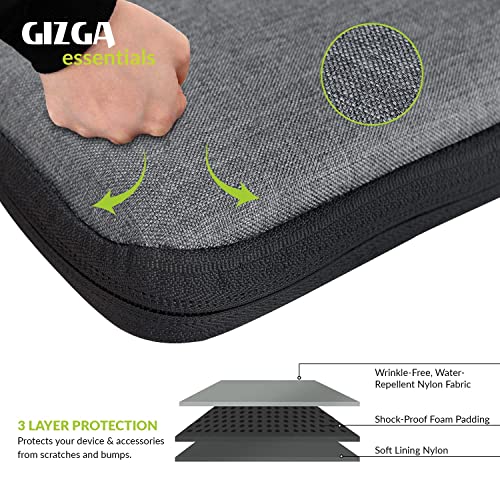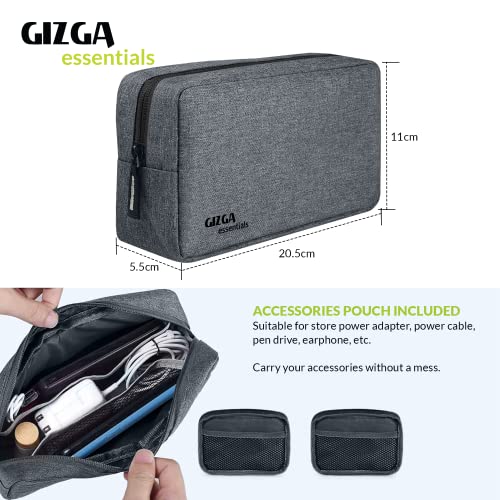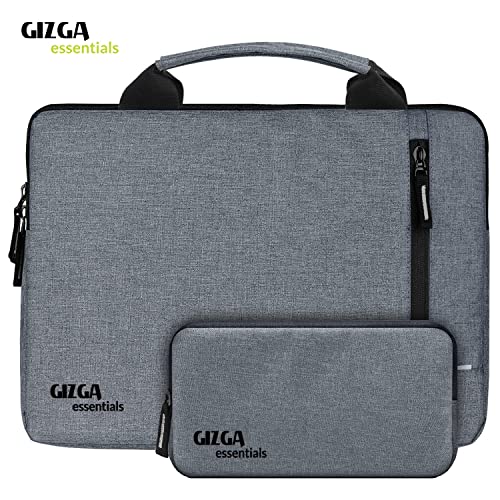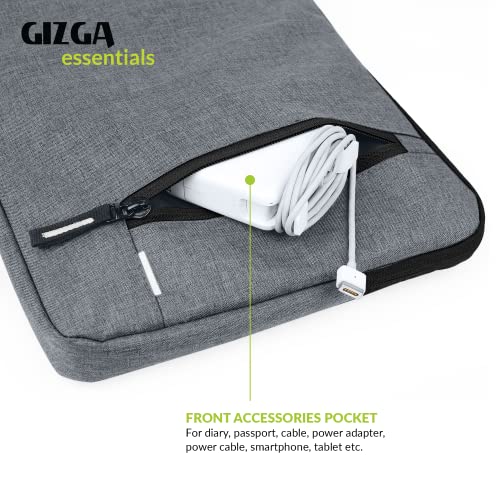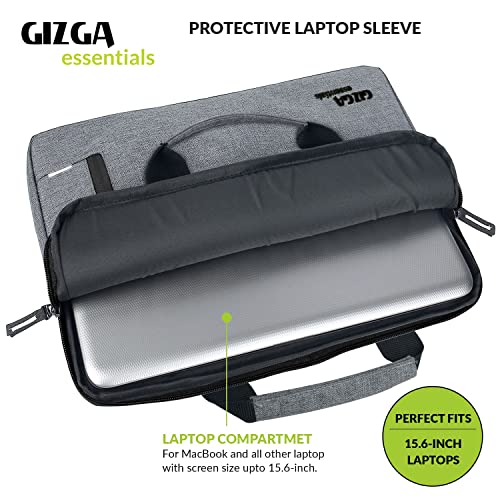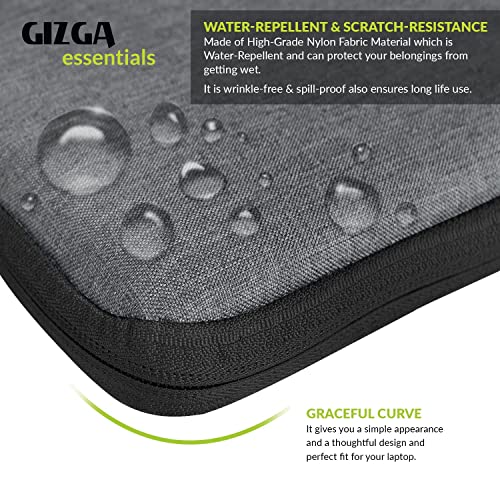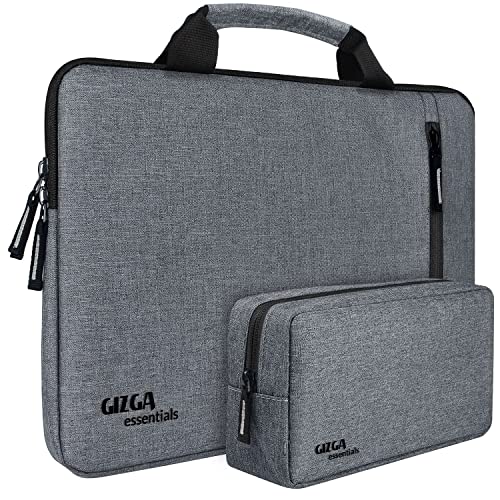 Gizga Essentials Laptop Bag Sleeve Case Cover with handle for 15.6-Inch
Innovative Design: This Laptop Case is made of Soft Nylon Material inside which protects your device from scratches and also has foam cushion around which insure 360˚ protection to your laptop.

A much Safer Way to Carry Laptop: The Laptop Sleeve Case Cover is made of four layer protective material like Premium Nylon Fabric, Soft Nylon Fabric which protects your accessories from scratches and bumps.

Designed for most 15.6 Inch Laptops and Ultrabook's, Maximum Fit Size, and easy to use, practical design and exquisite workmanship.

External Dimension: 28 cm X 42 cm X 3.5 cm, Light Weight: 168 Grams.

Free Shipping
15 Days Easy Return
Secure Payments
Check Availability
Please enter pincode to check delivery time & product availability.
Gizga Essentials 15.6 Inch Laptop Sleeve: Gizga Essentials laptop handle sleeve provides stylish protection for your laptop or ultrabook. A Precise fit with seamless wrap of Impact Foam padding provides top to bottom protection. Protect your Laptop from bumps, scratches, debris and other accidents your Laptop may come across and also it is water Repellent. This subtly detailed, traditional sleeve provides a perfect streamlined option that fits just right. The wrap construction clasps your device in substantial foam padding. Gizga Essentials sleeve make it your life specializes in creating and implementing custom organizing solution with long term result that empower each client to have and live a batter quality of life. Premium Quality: Multiple materials provides full protection from dust, water, scratching or shocks, top-loading zipper on the sleeve glides smoothly and allows convenient access to your laptop computer. Slide this sleek sleeve easily into your briefcase, backpack, tote or other bag. Perfect for storage or when you are traveling, the padded sleeve features a top-loading zipper so that your Laptop can be easily retrieved. Perfect fitting: Perfect Form-fitting sleeve with quick top-loading zippered to access all 15.6 Inch Laptop Slim Profile: The slim design allows you to use as a standalone case and carry only the essentials or place in your bag for added protection and computer is safe, easy to access, and glide smoothly. Front Accessories Pocket: For dairy, passport, power adaptor, cable, power bank, smartphone, table, etc. One Accessories Pouch: For carries all our small belonging without mess Material: This laptop sleeve is made of using Premium Nylon Fabric Handle Design: Handle make bag easy to carry any where External Dimension: 28 cm X 42 cm X 3.5 cm, Light Weight: 168 Grams