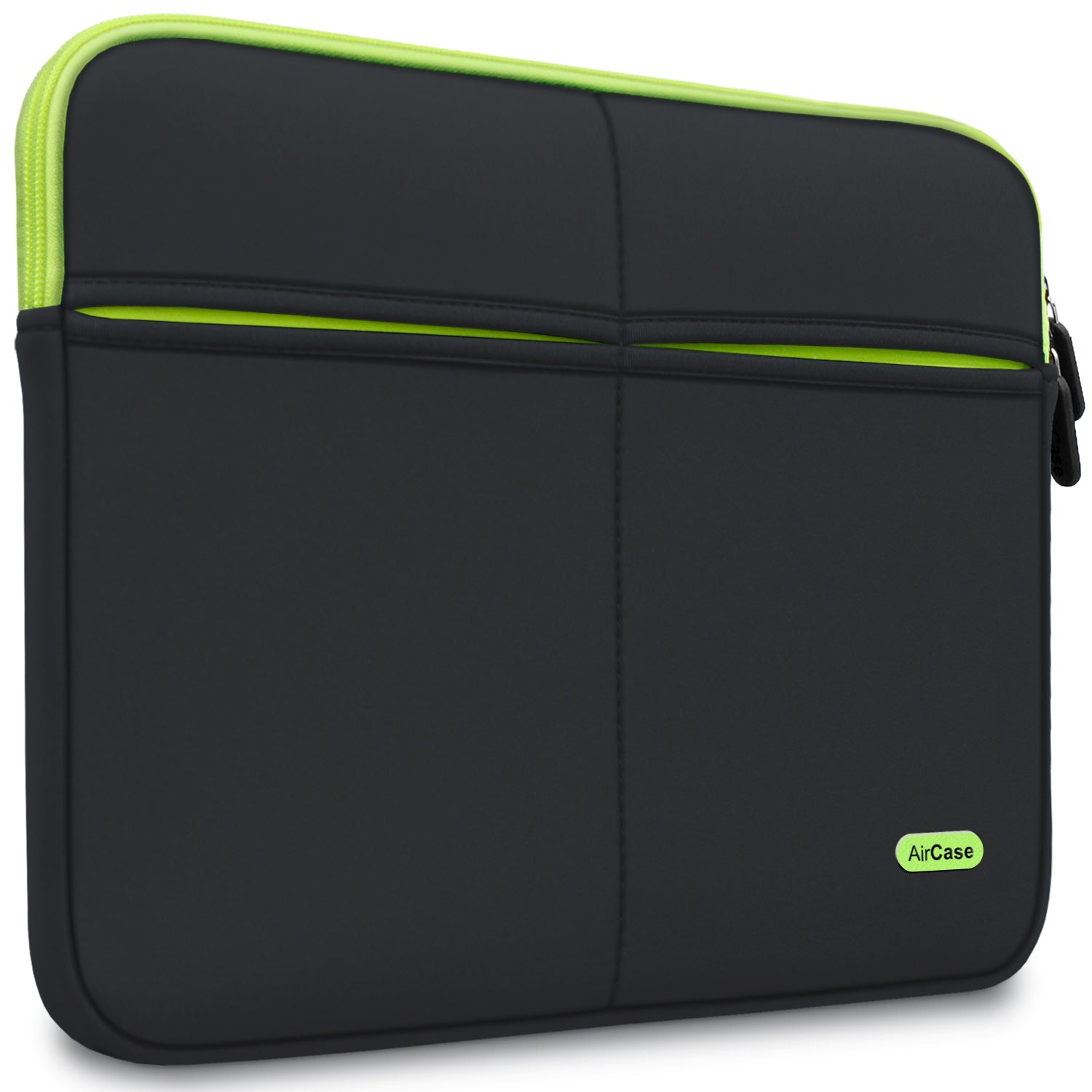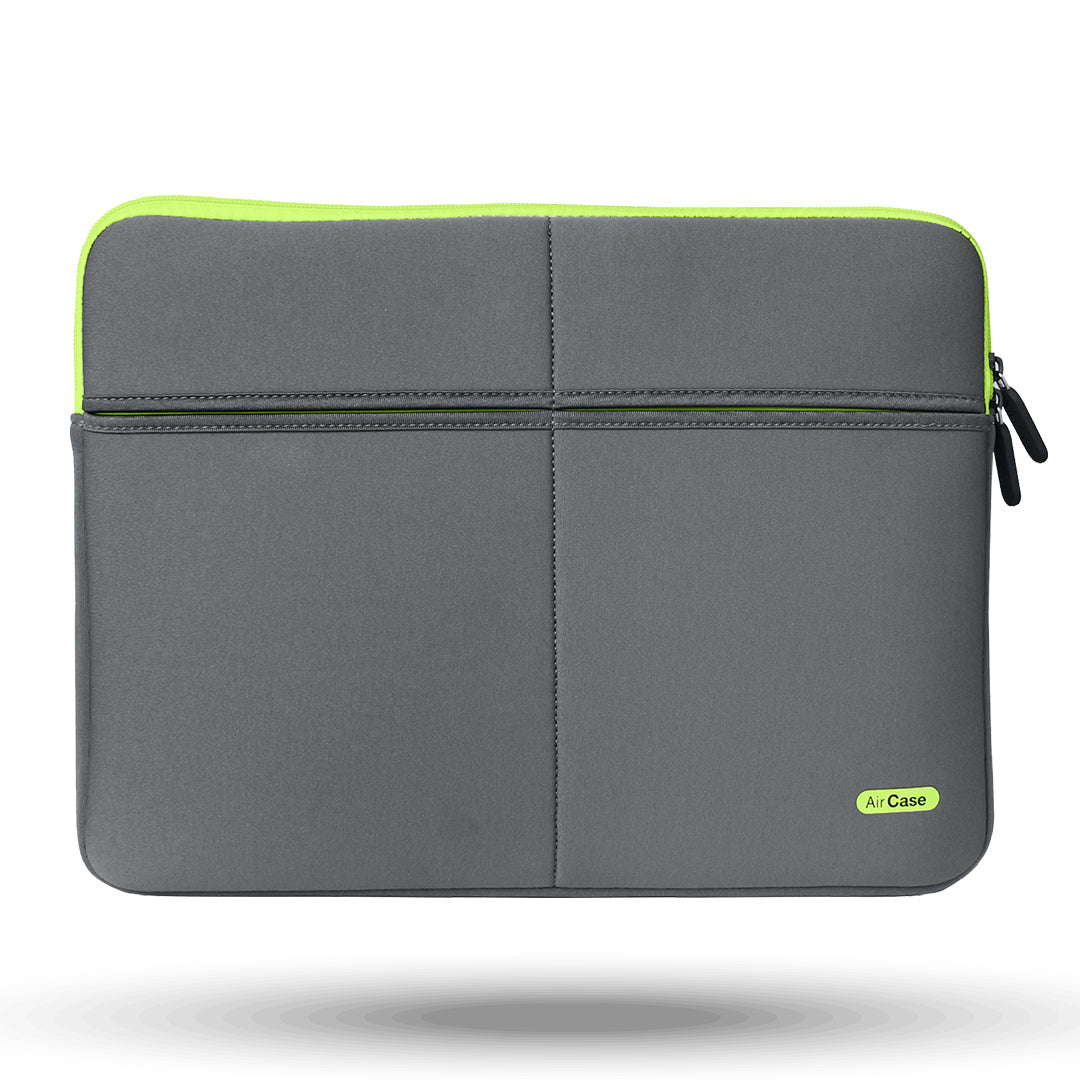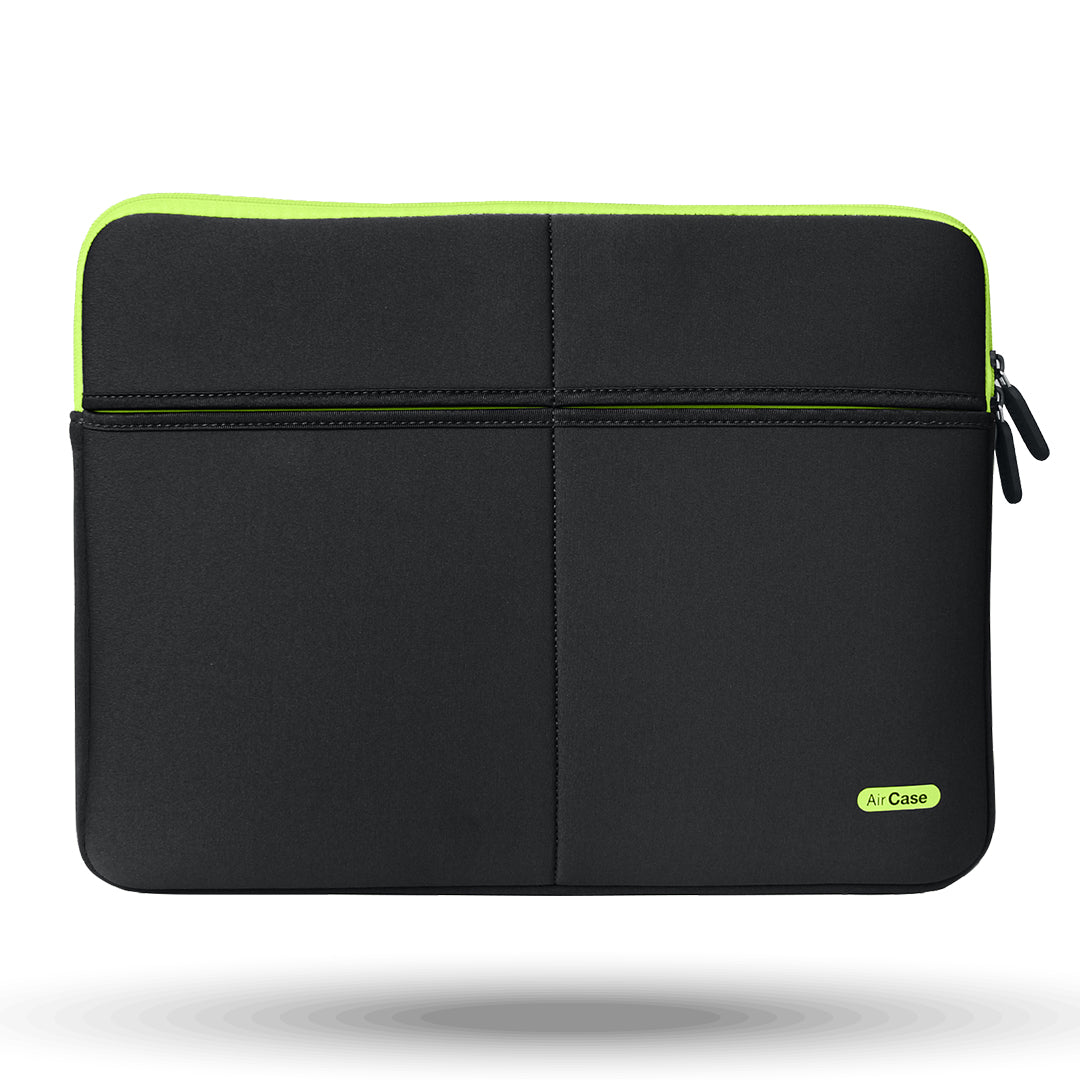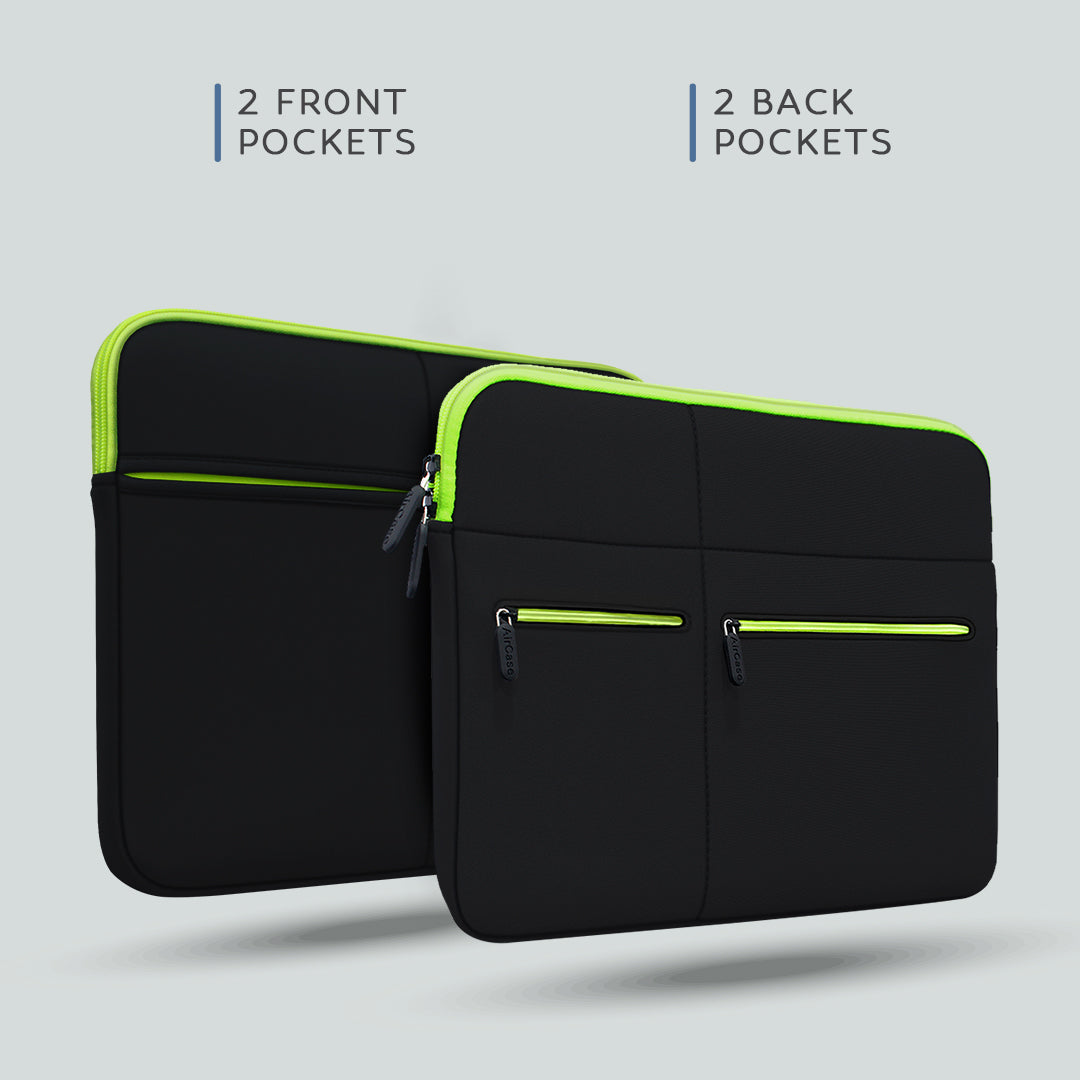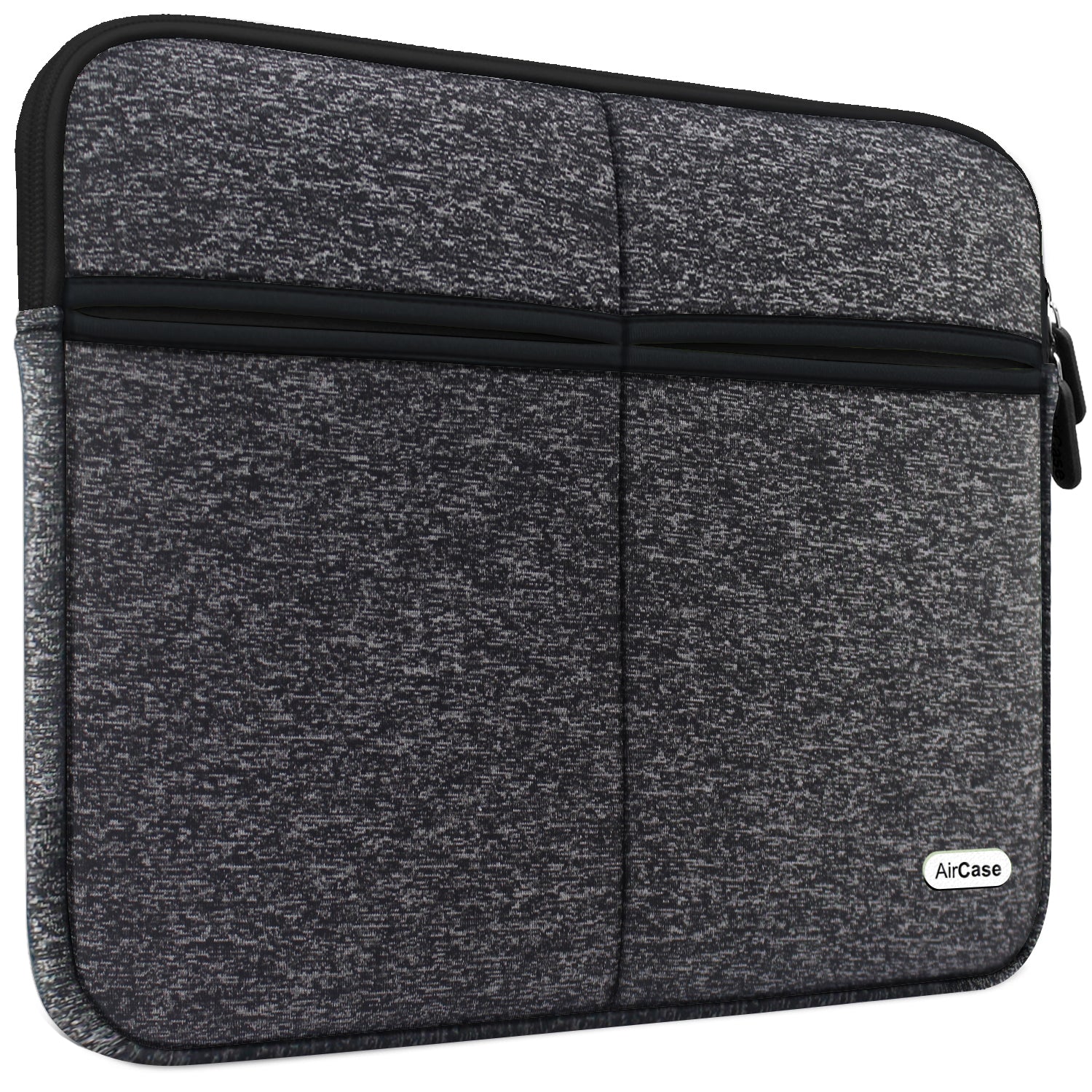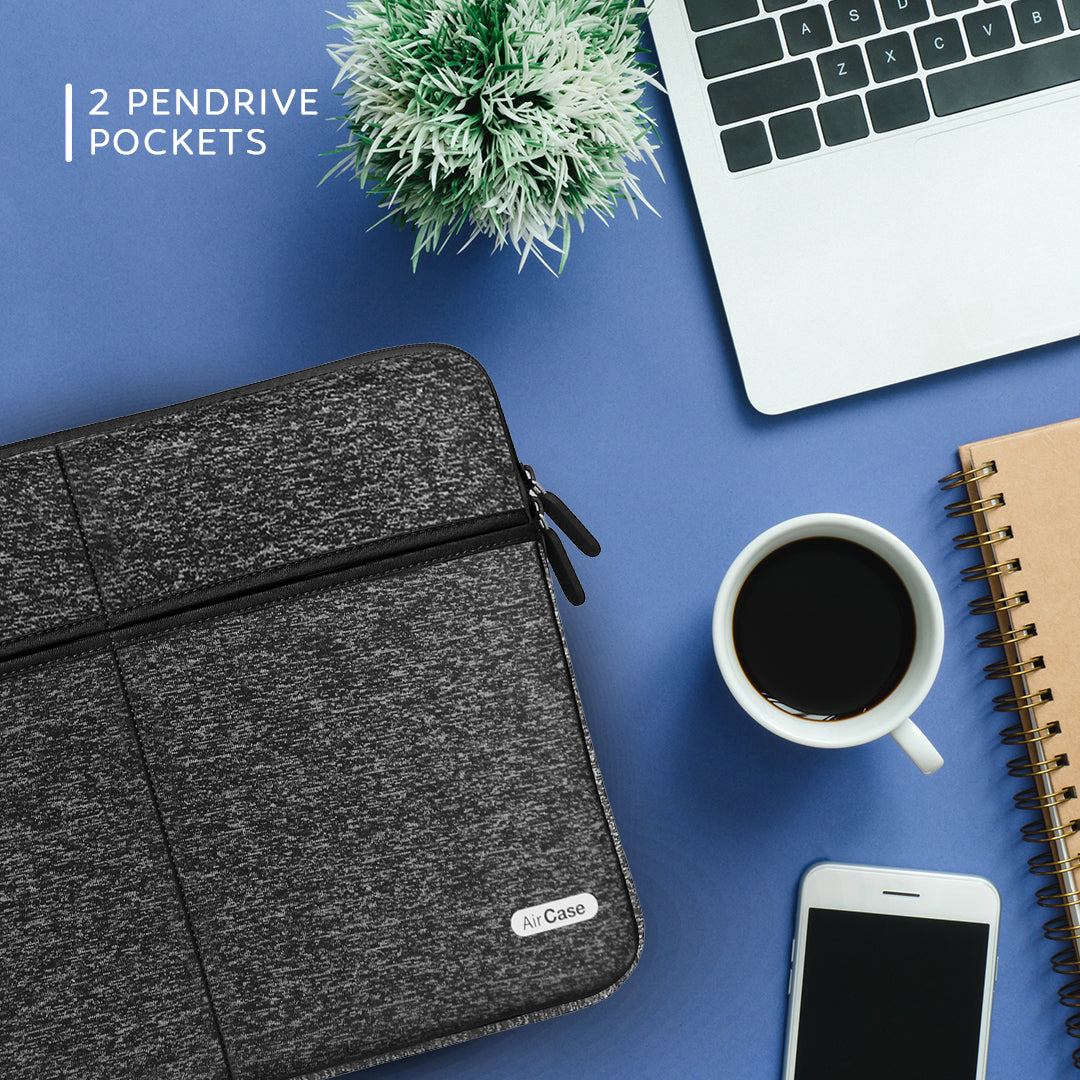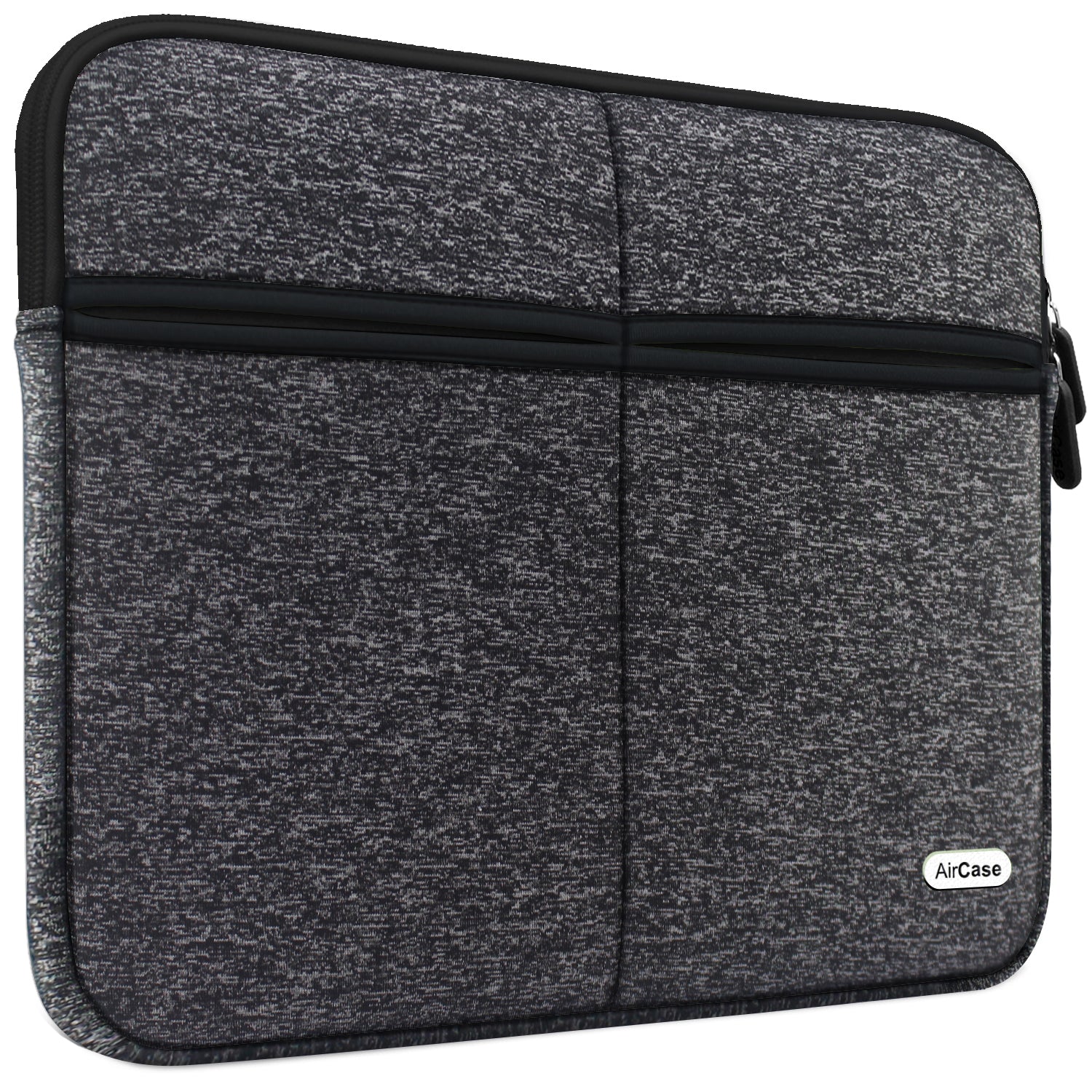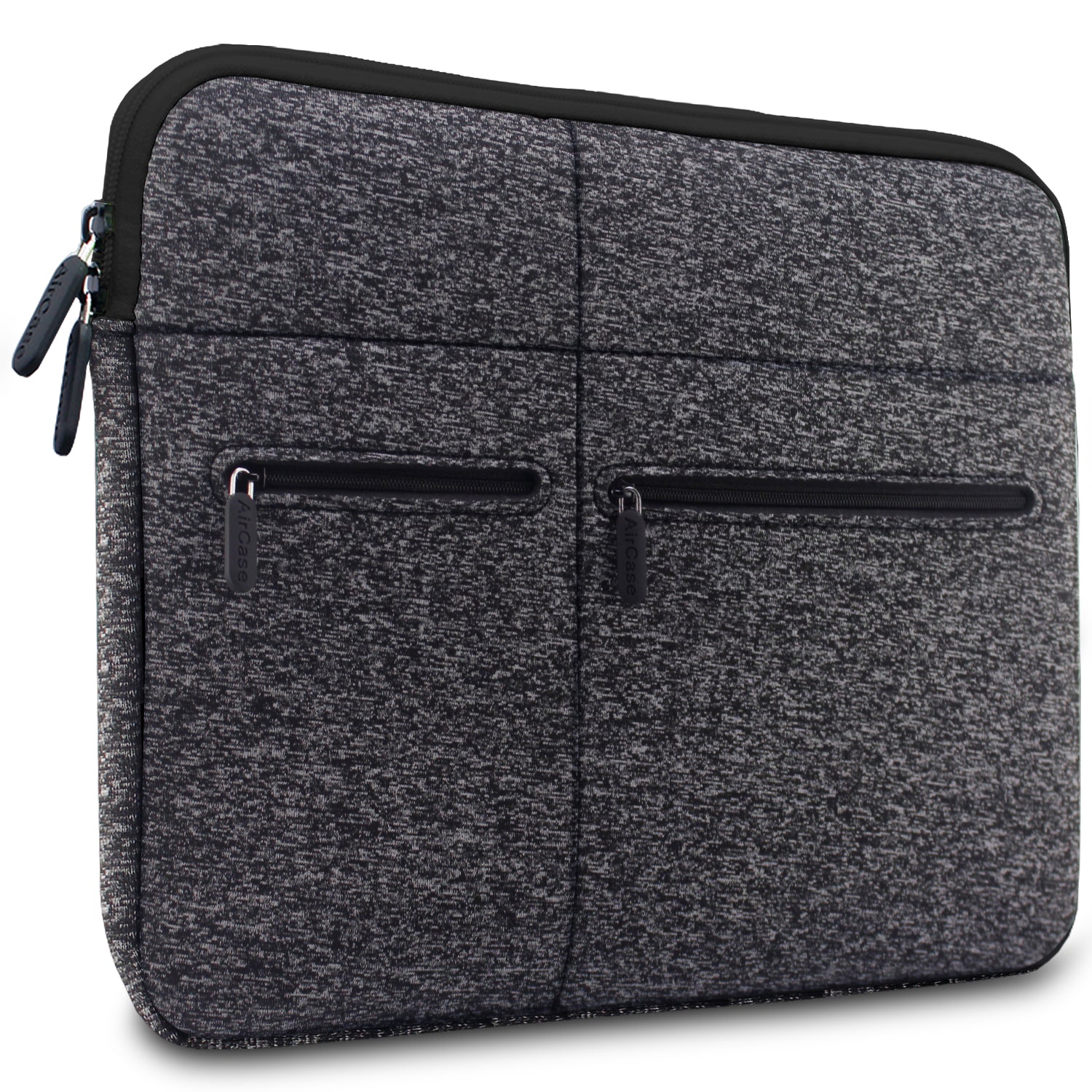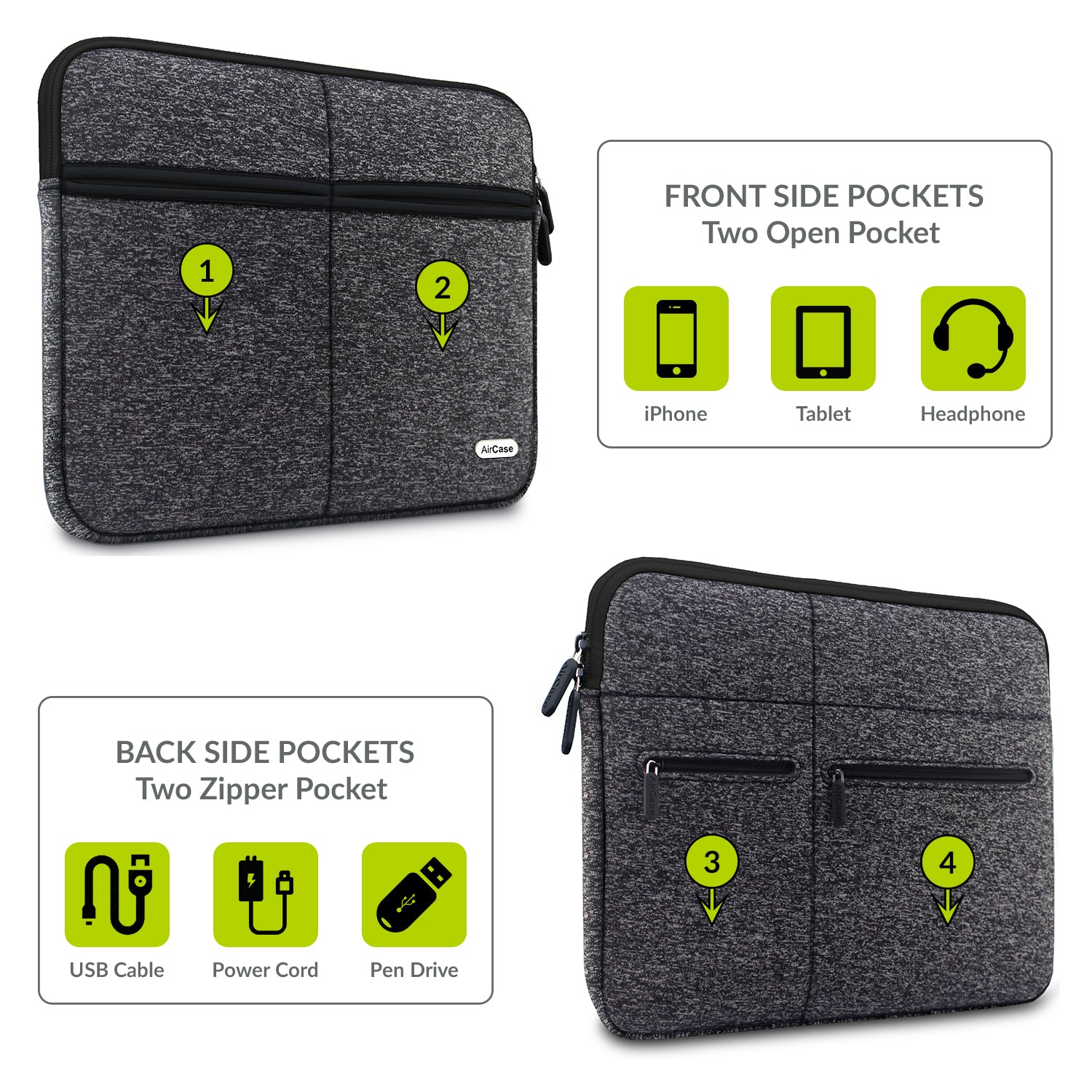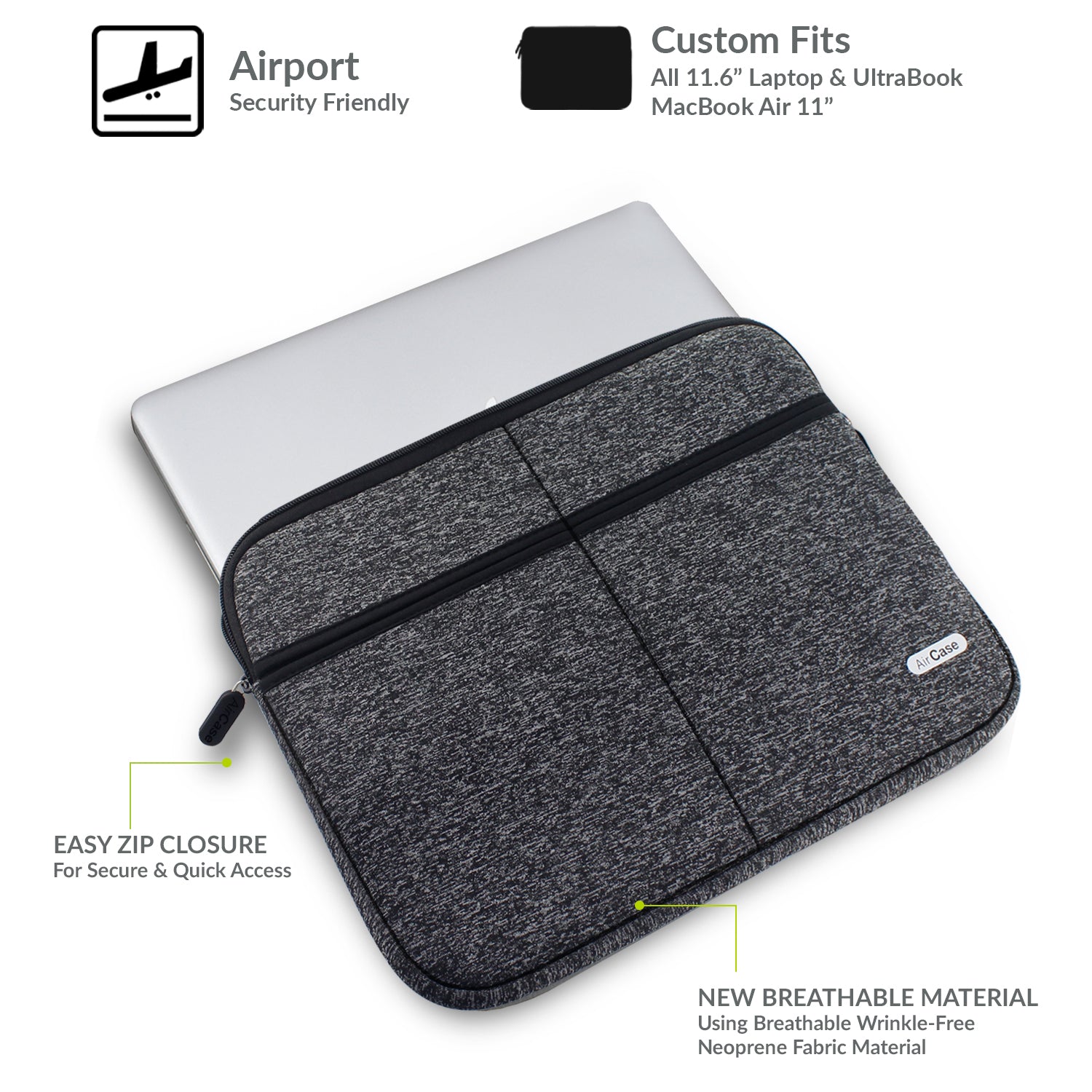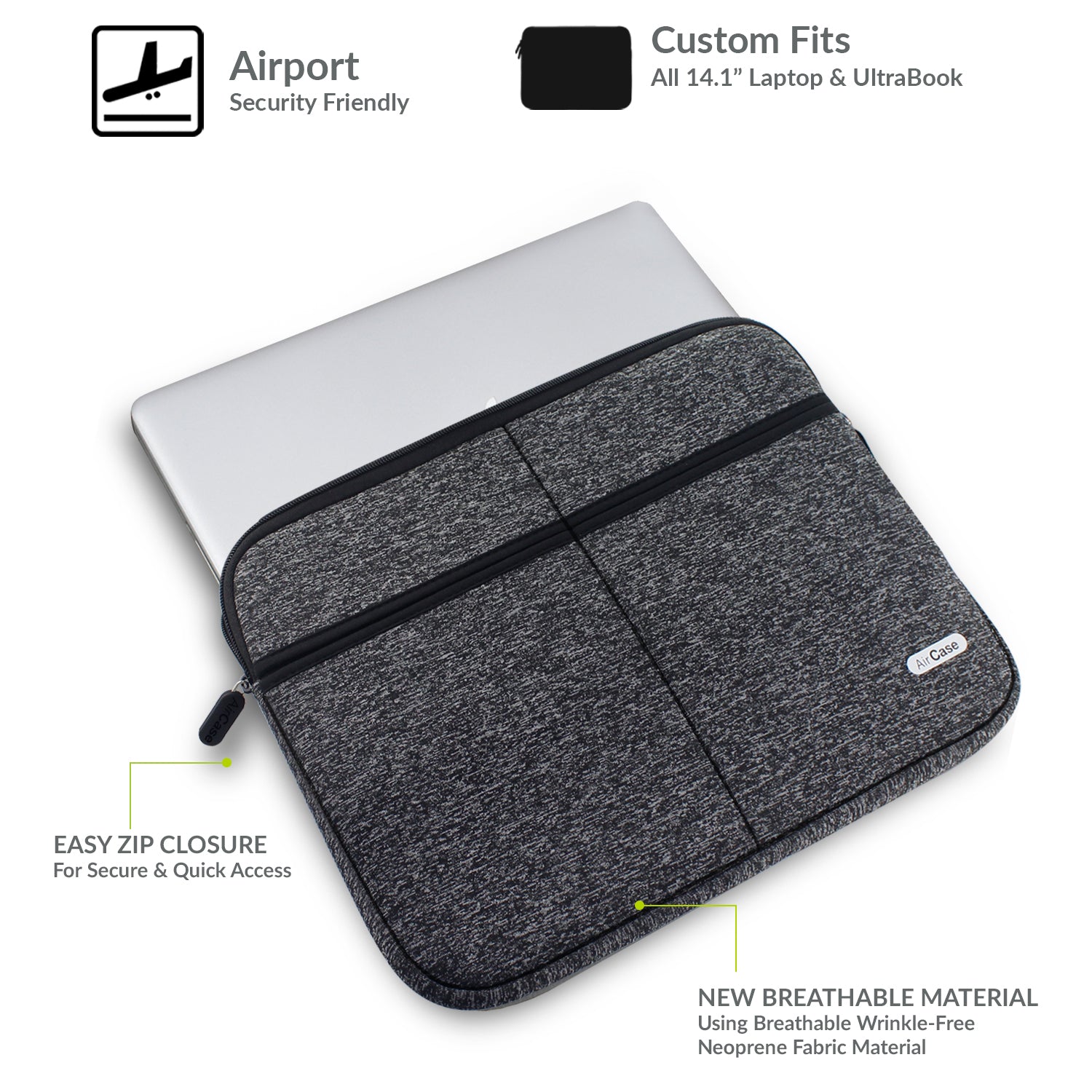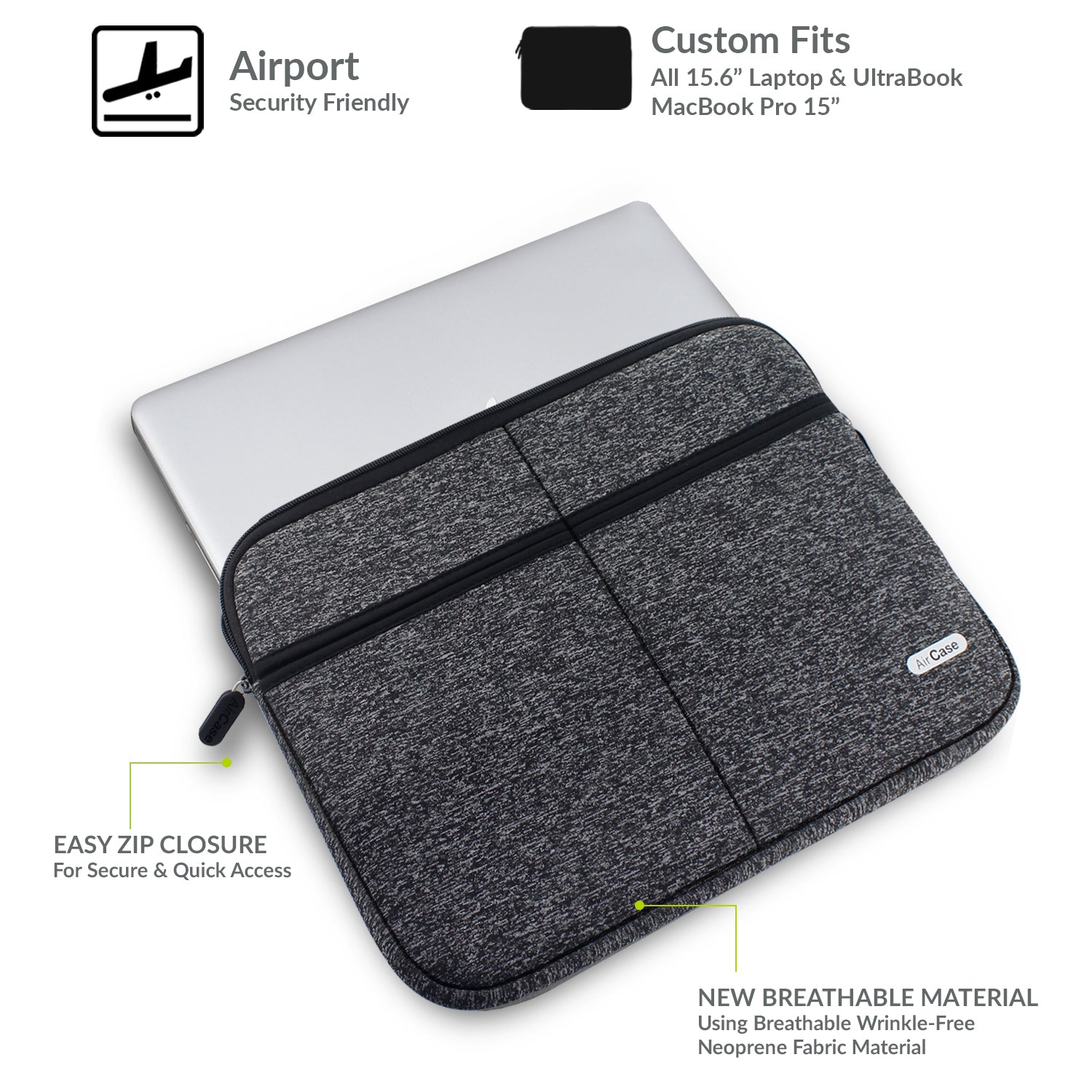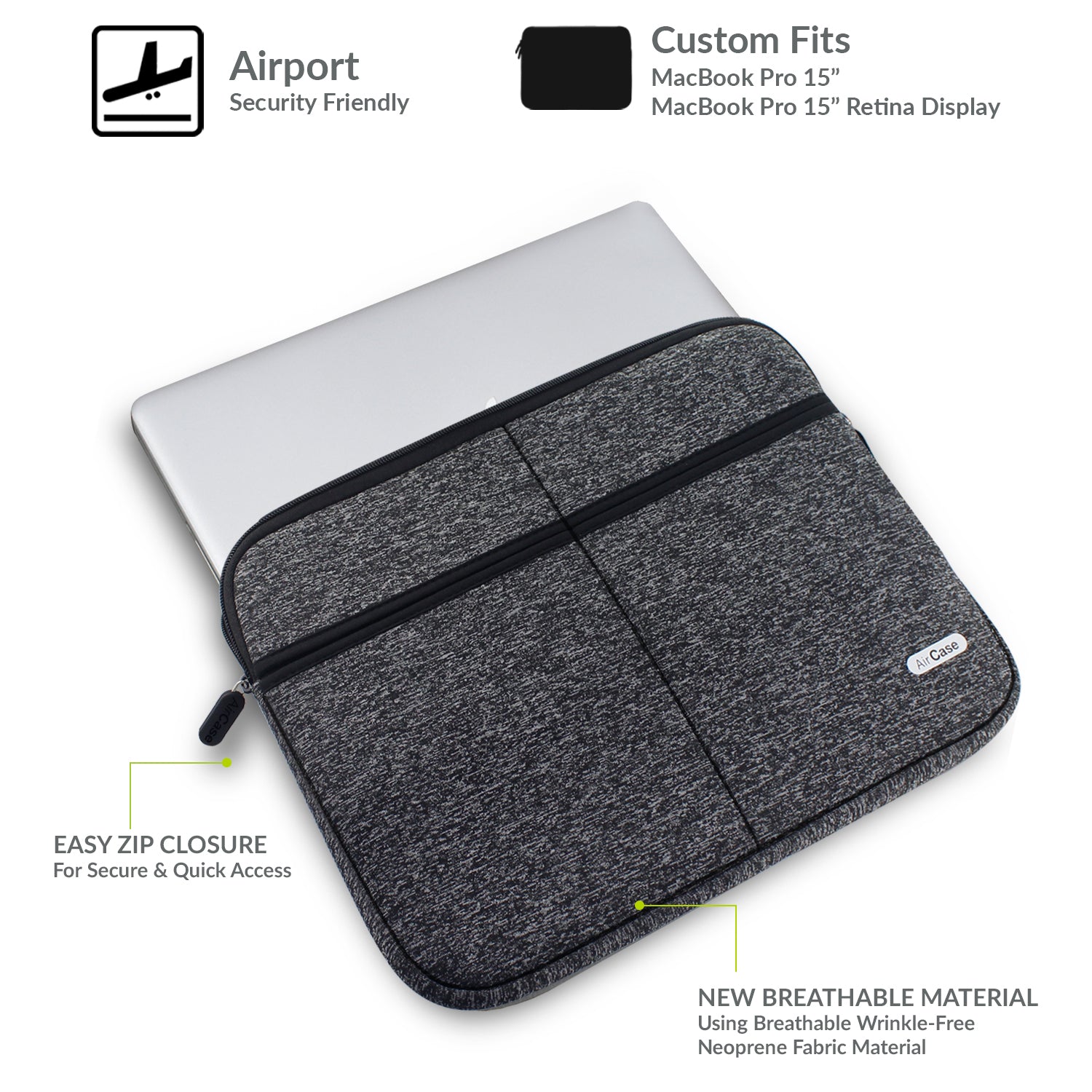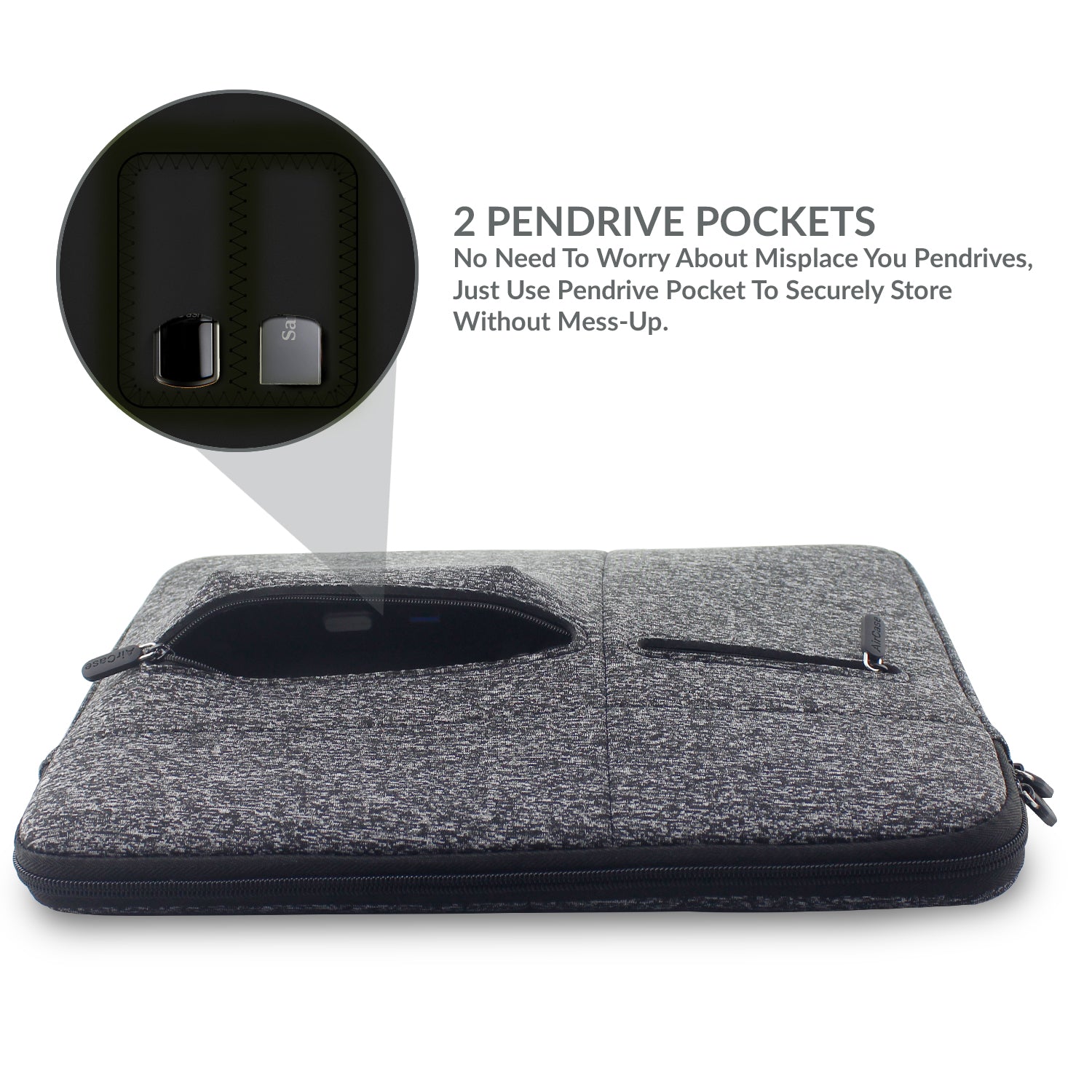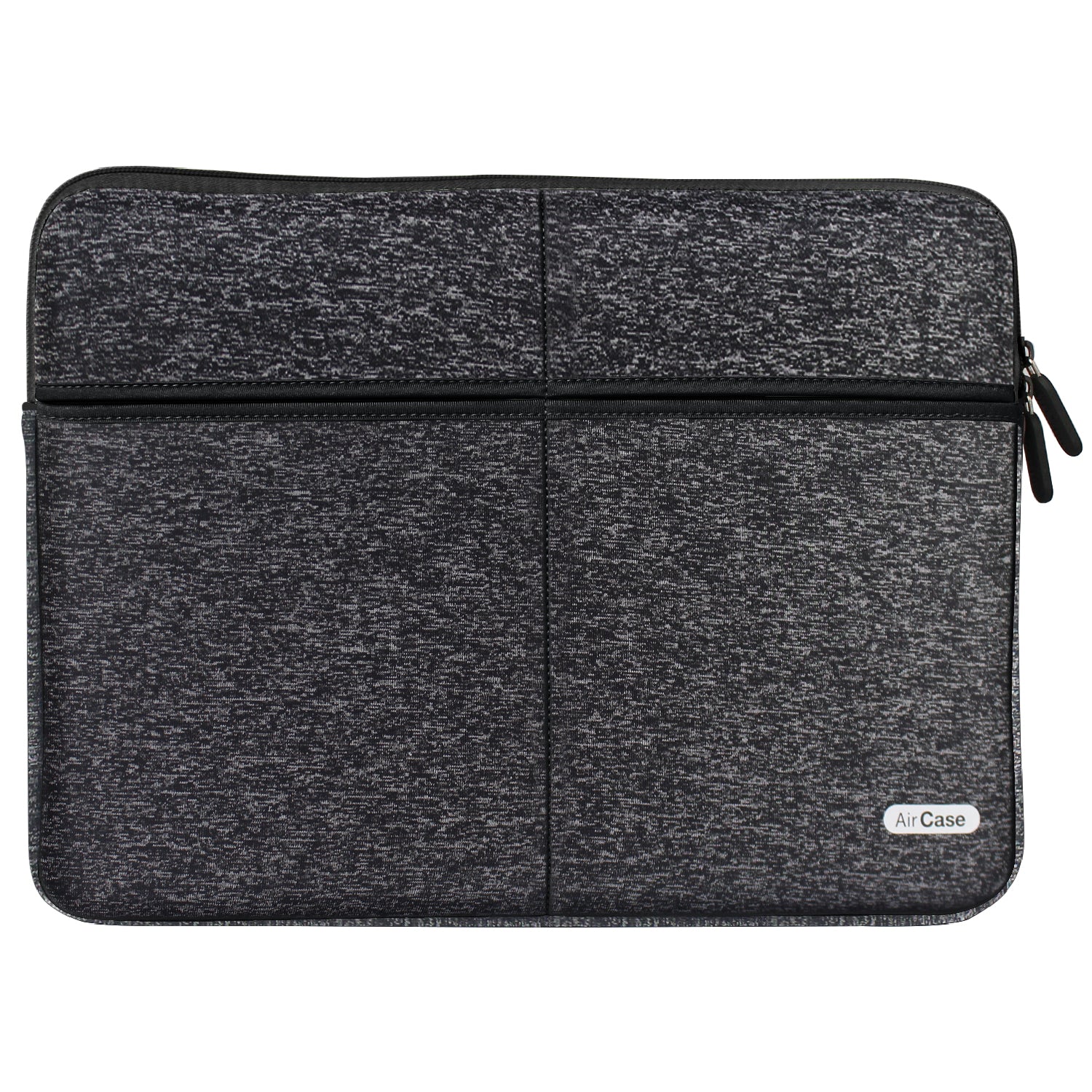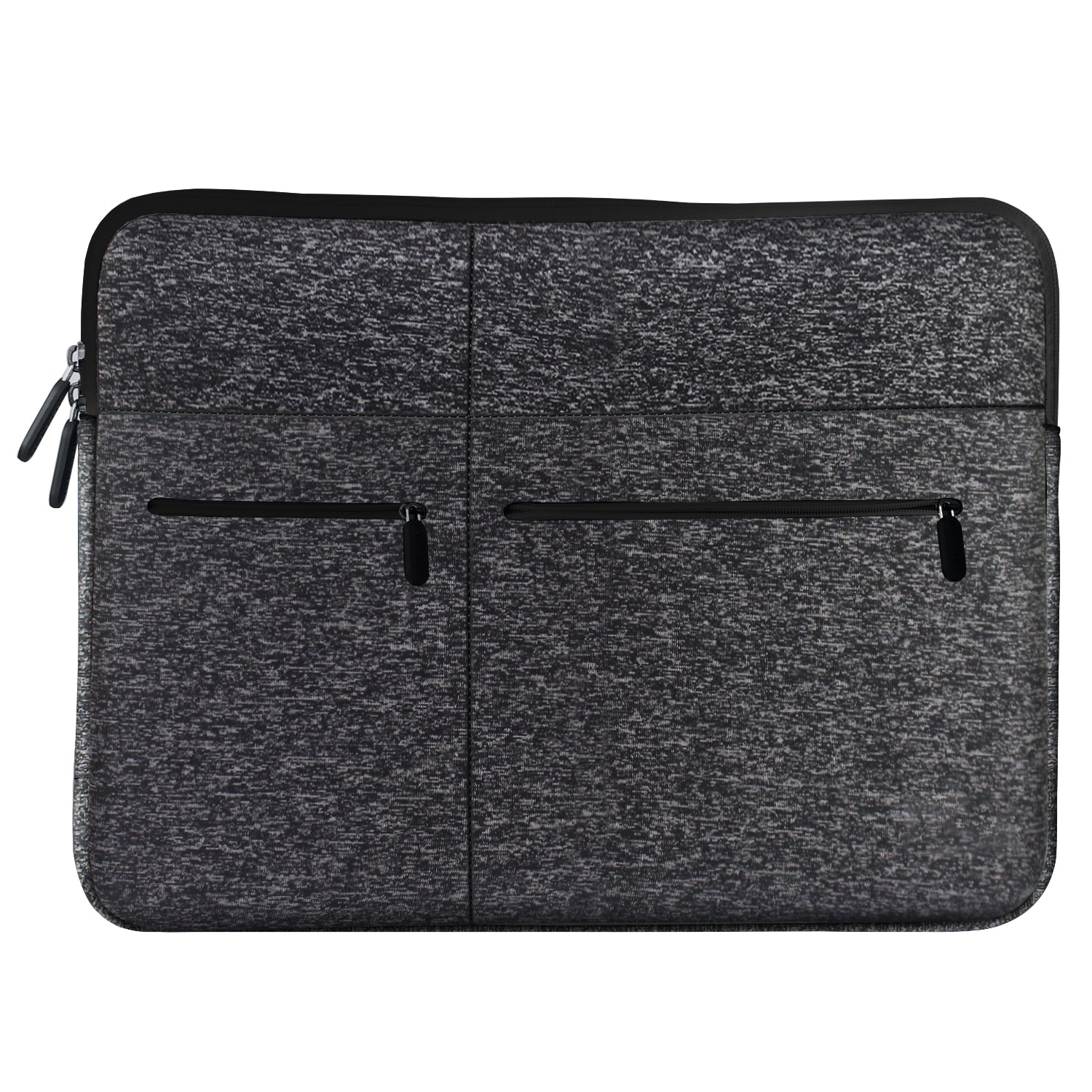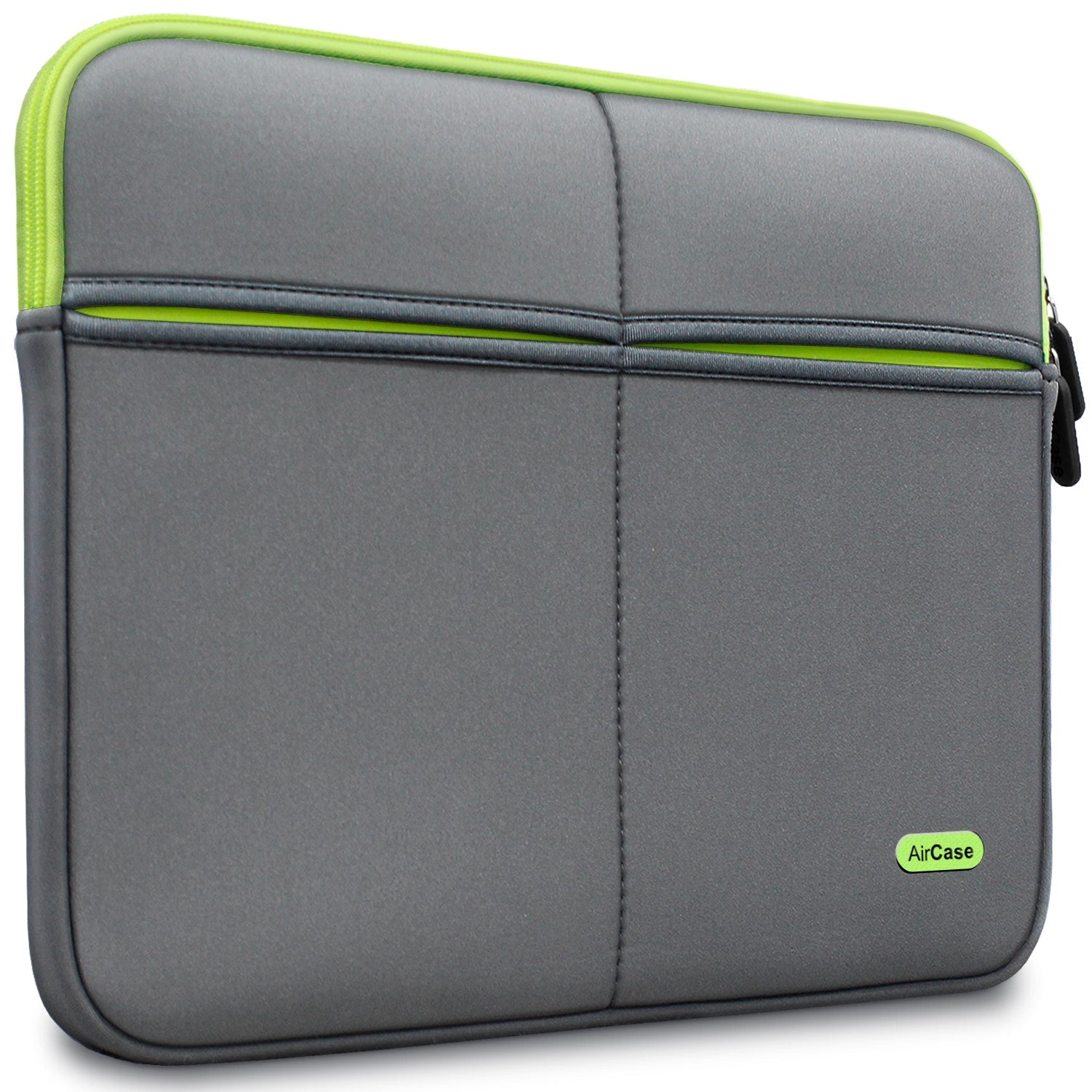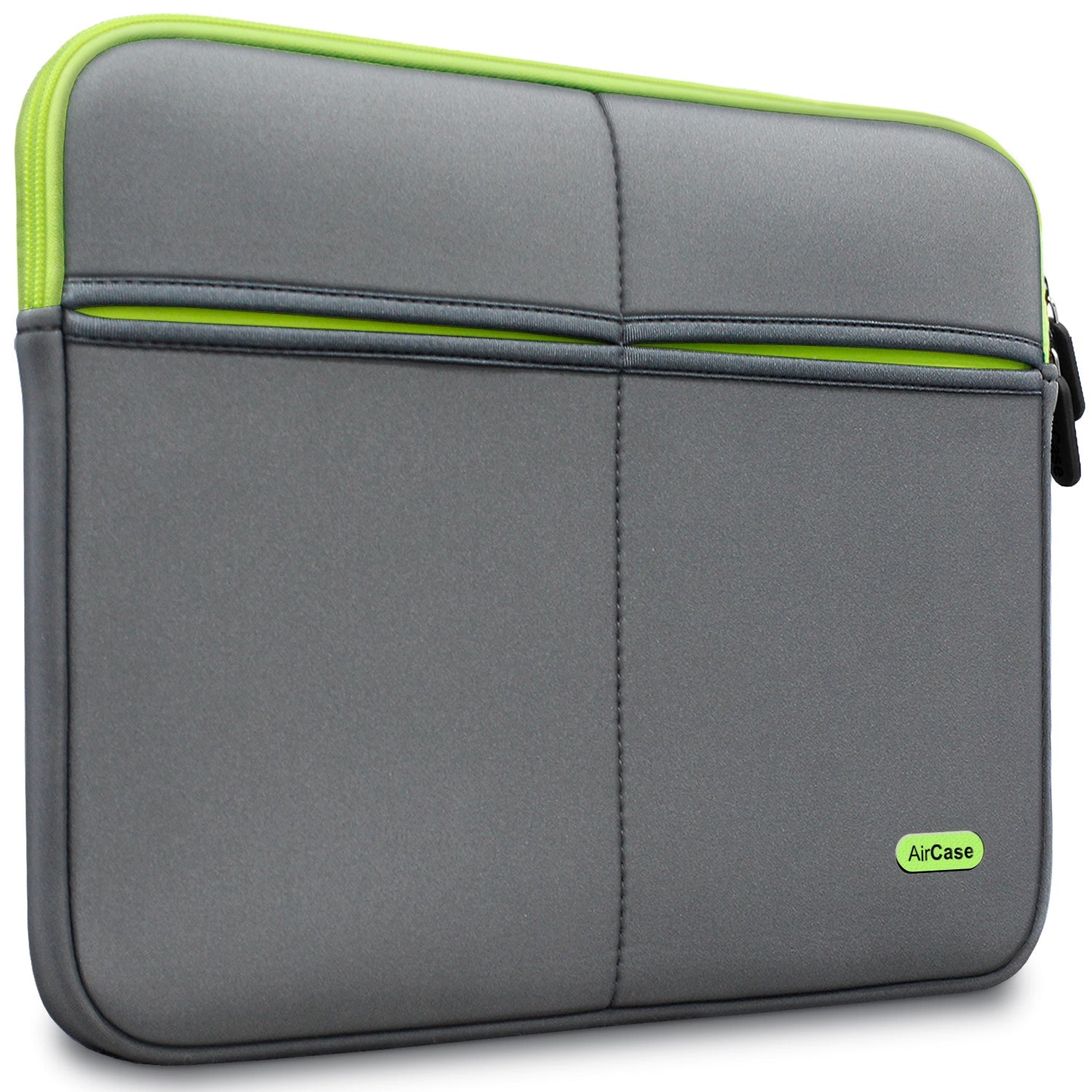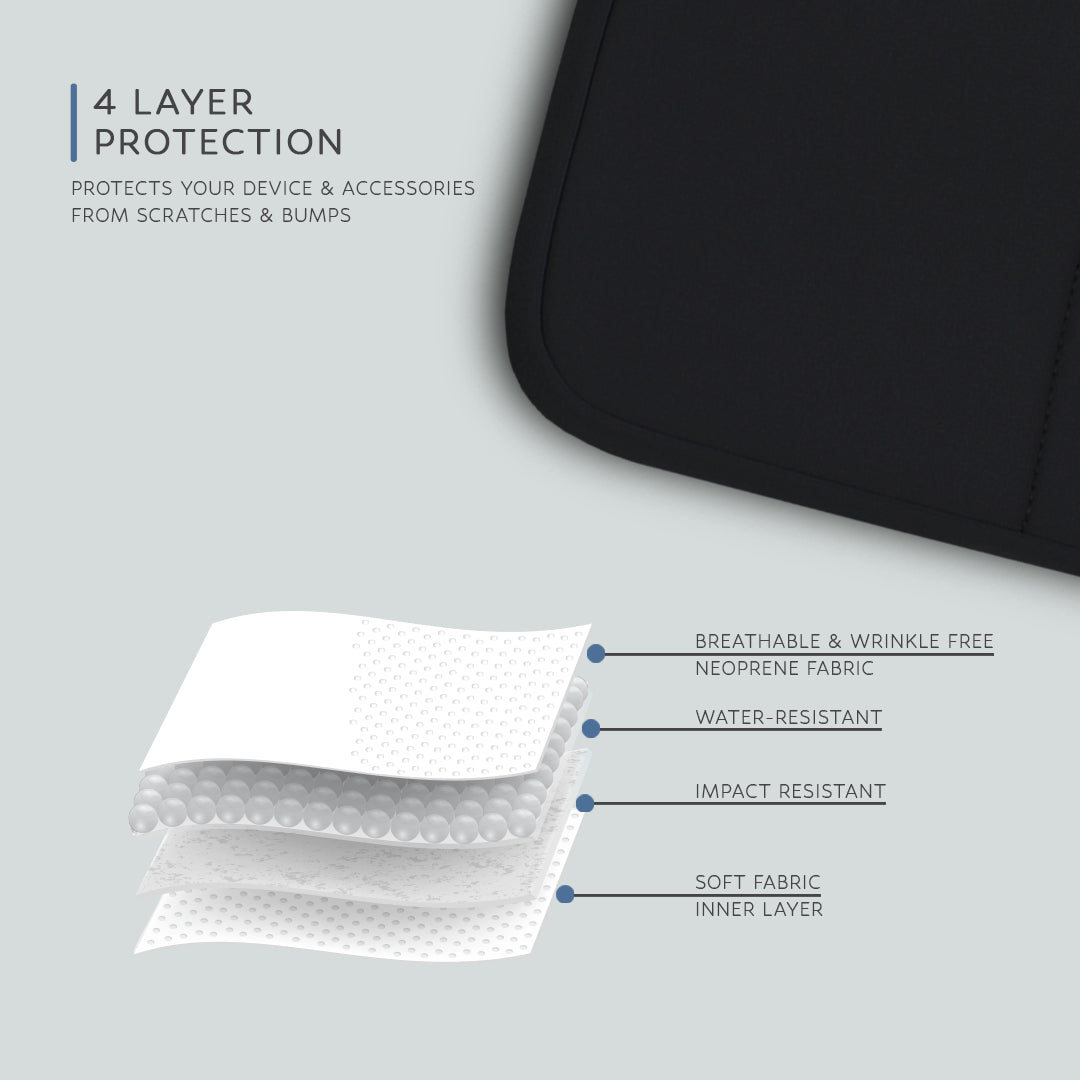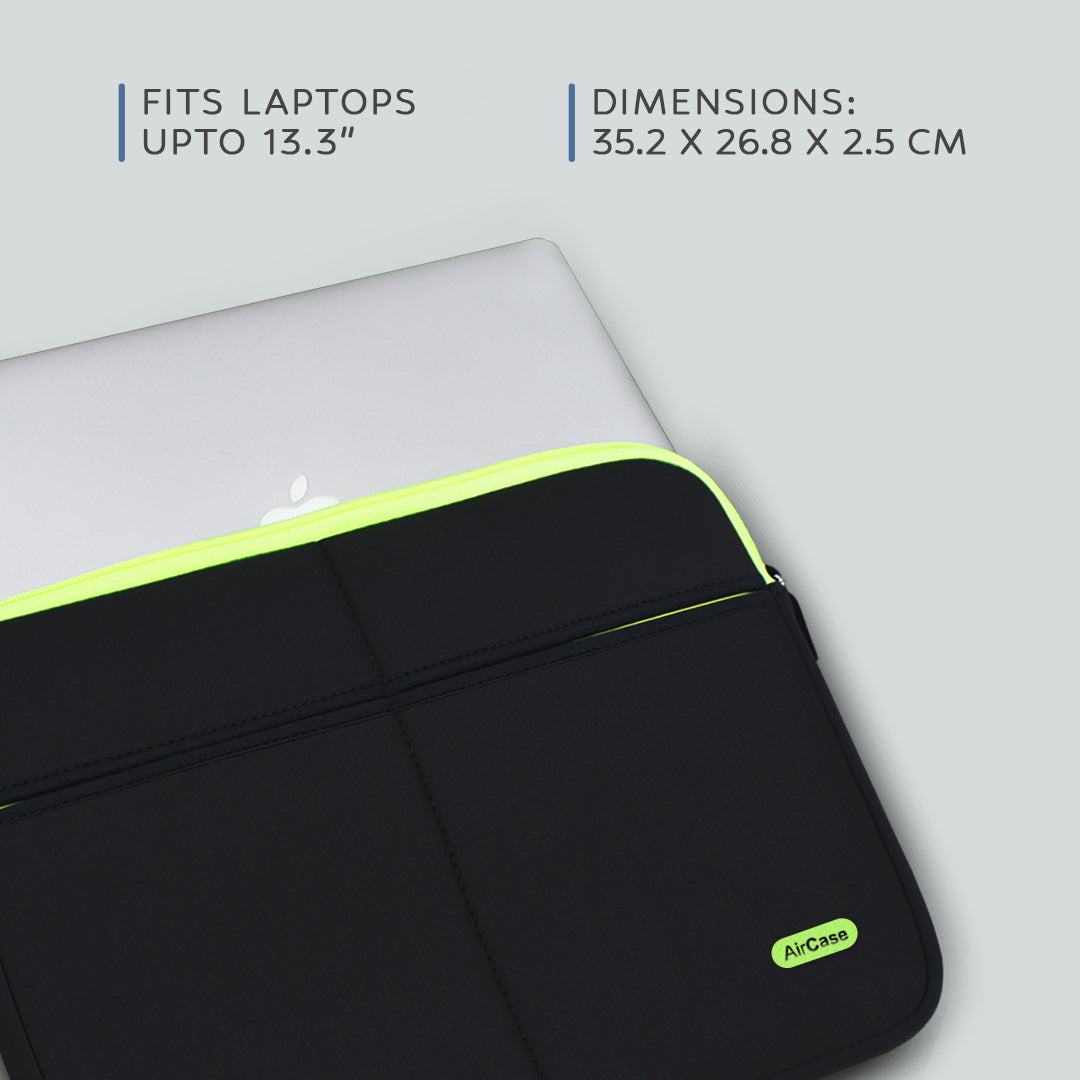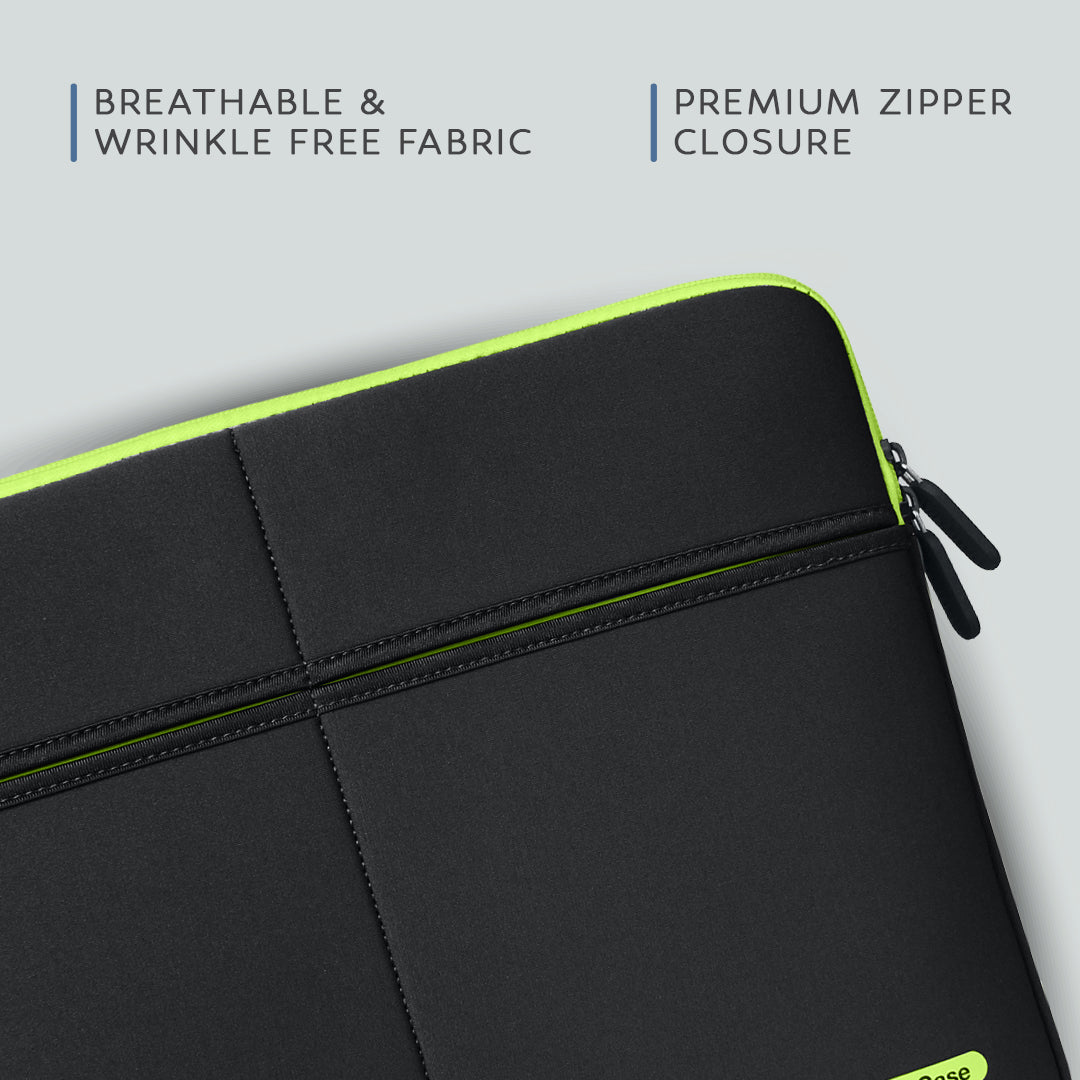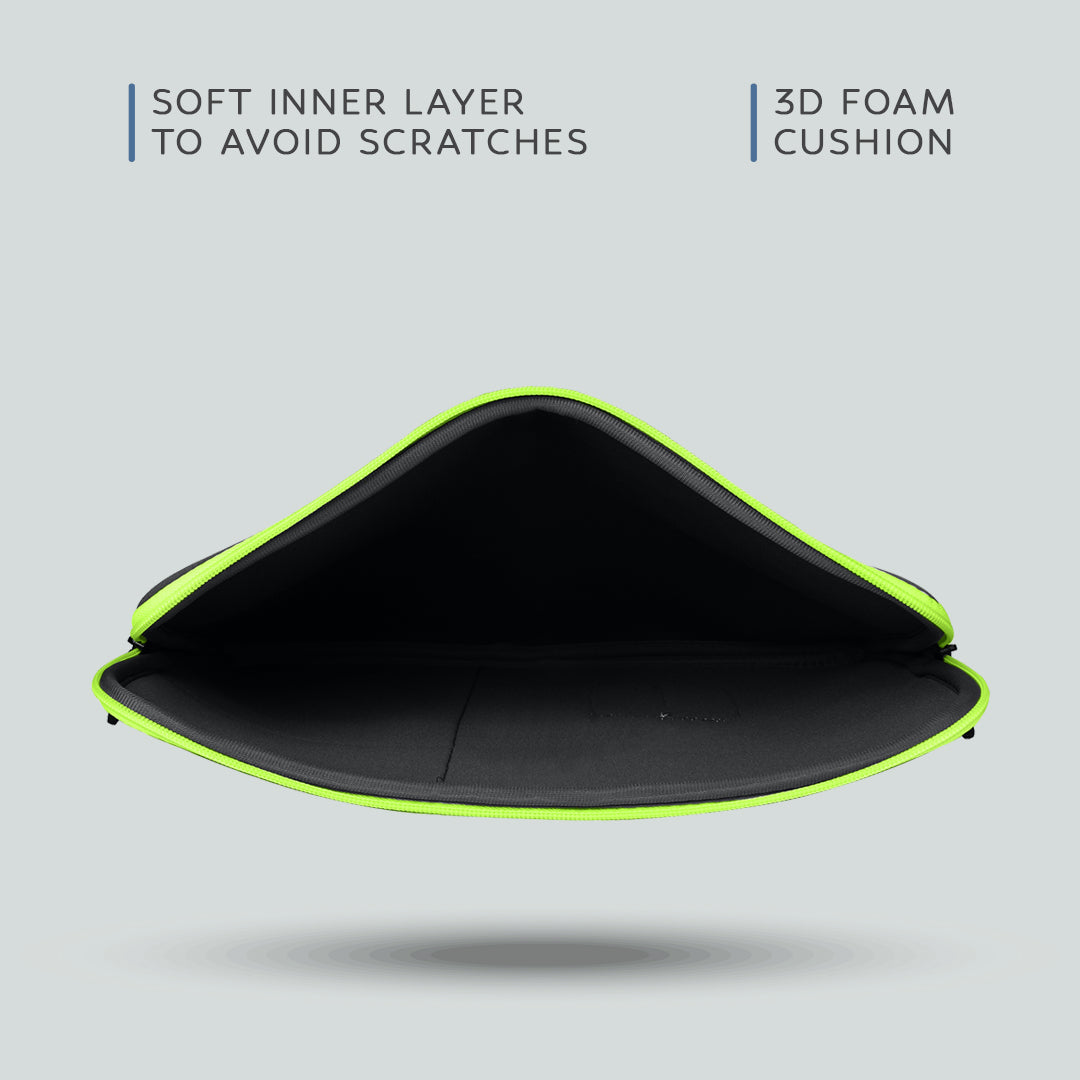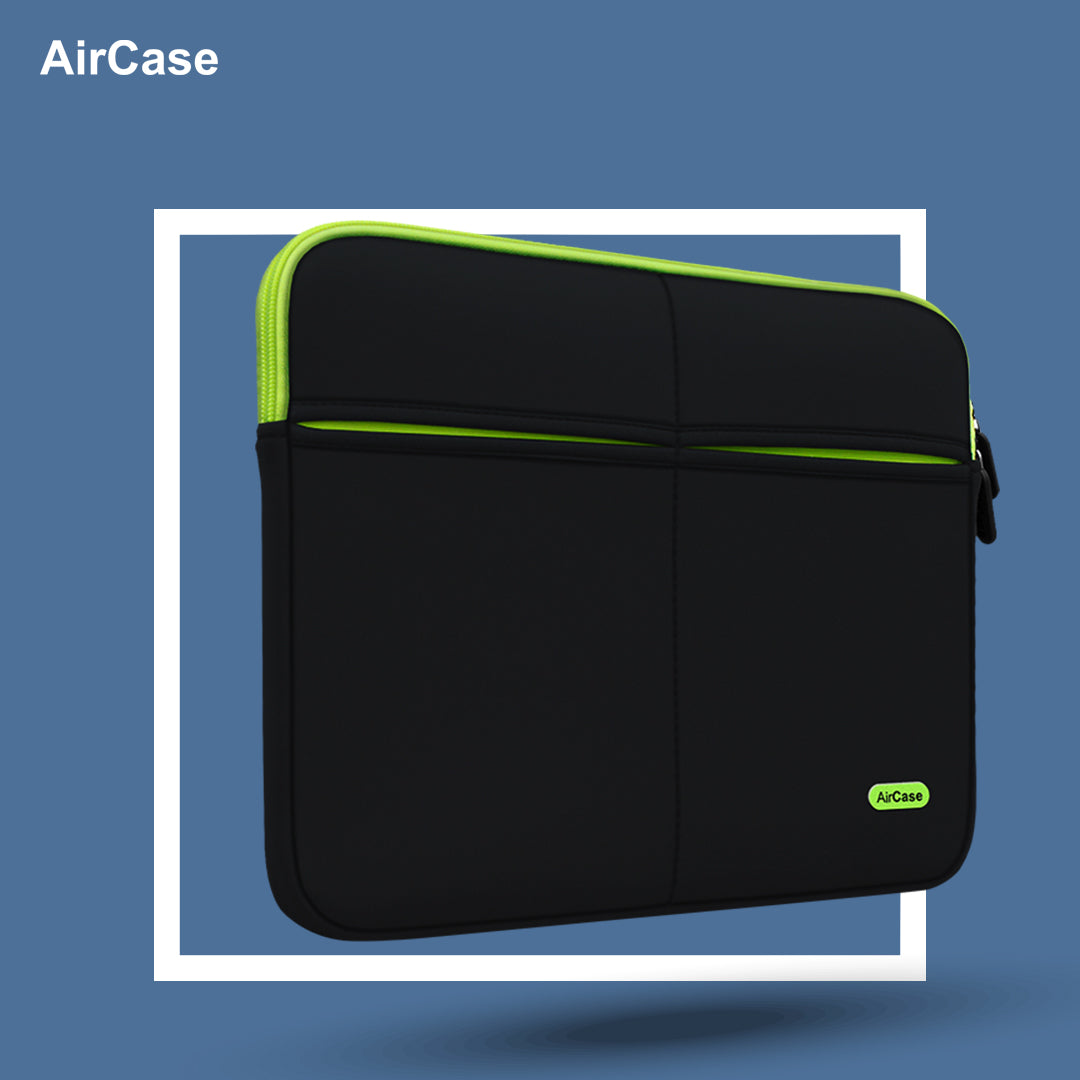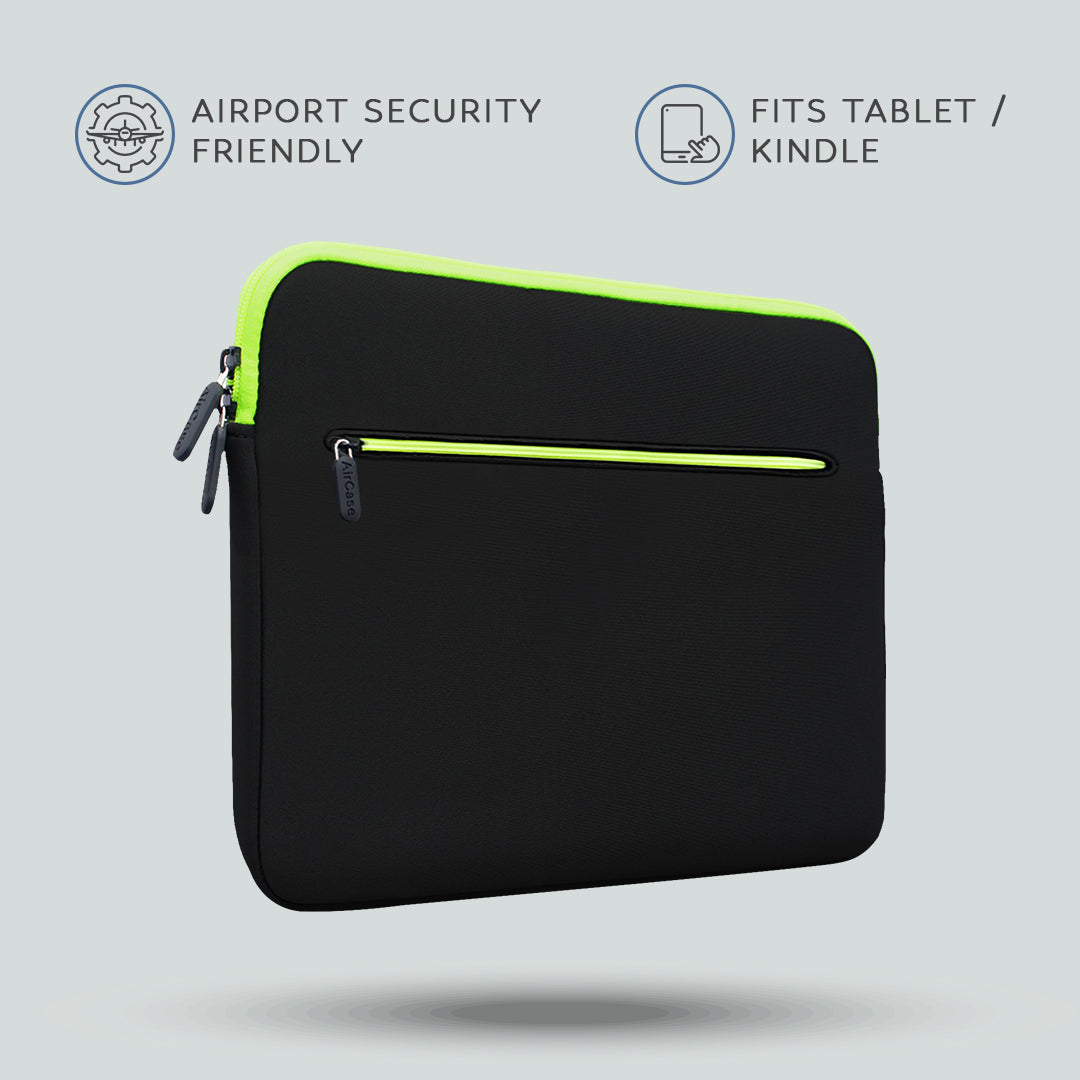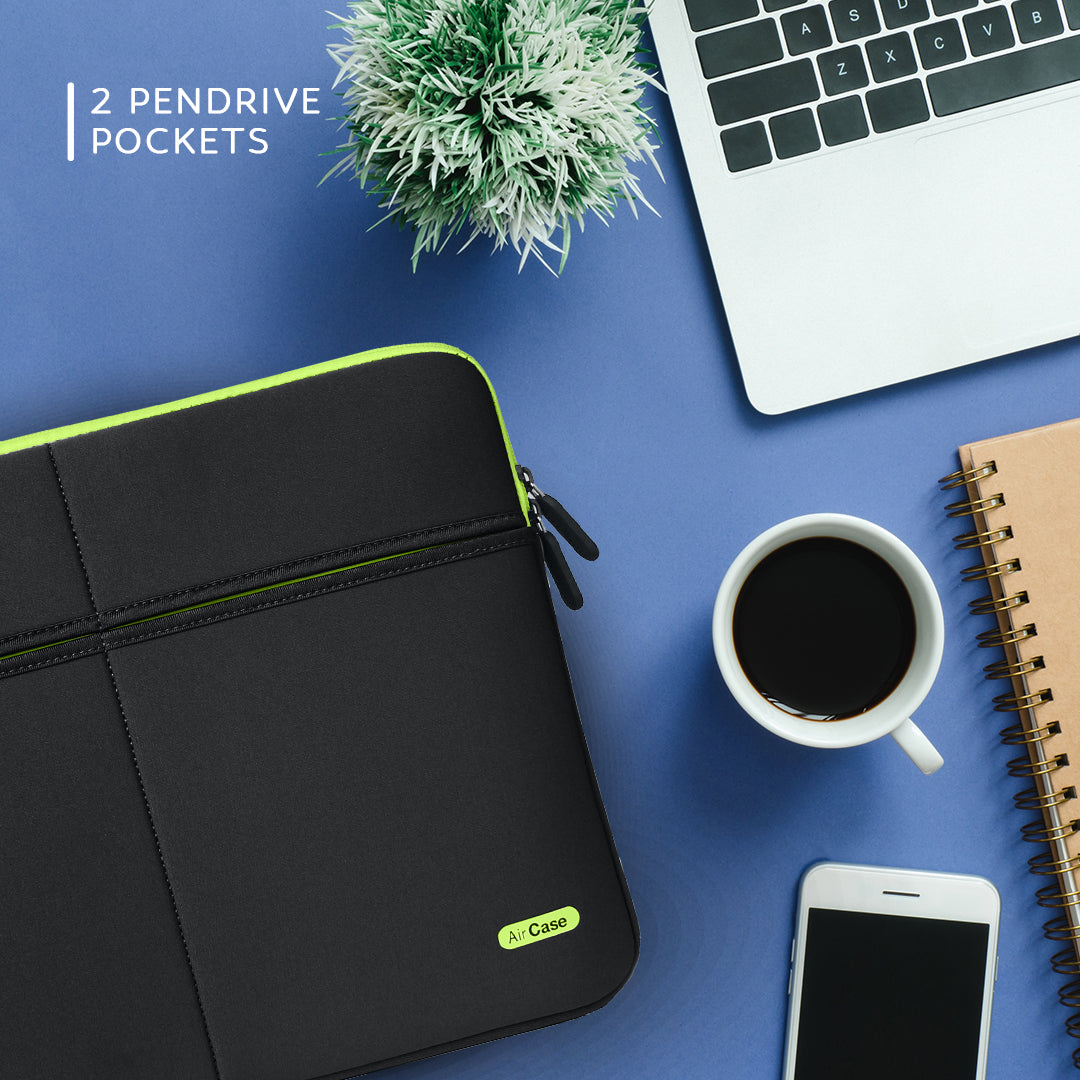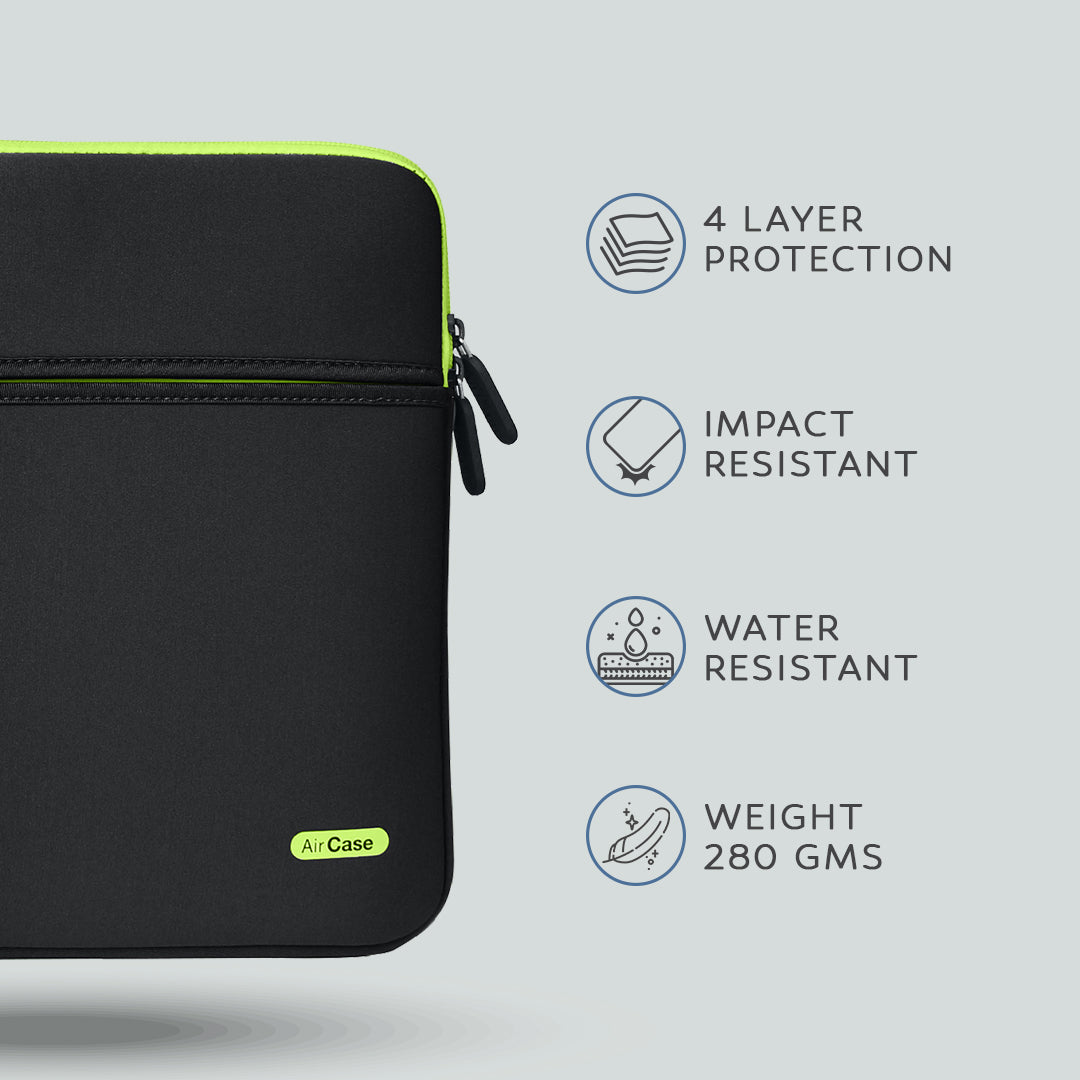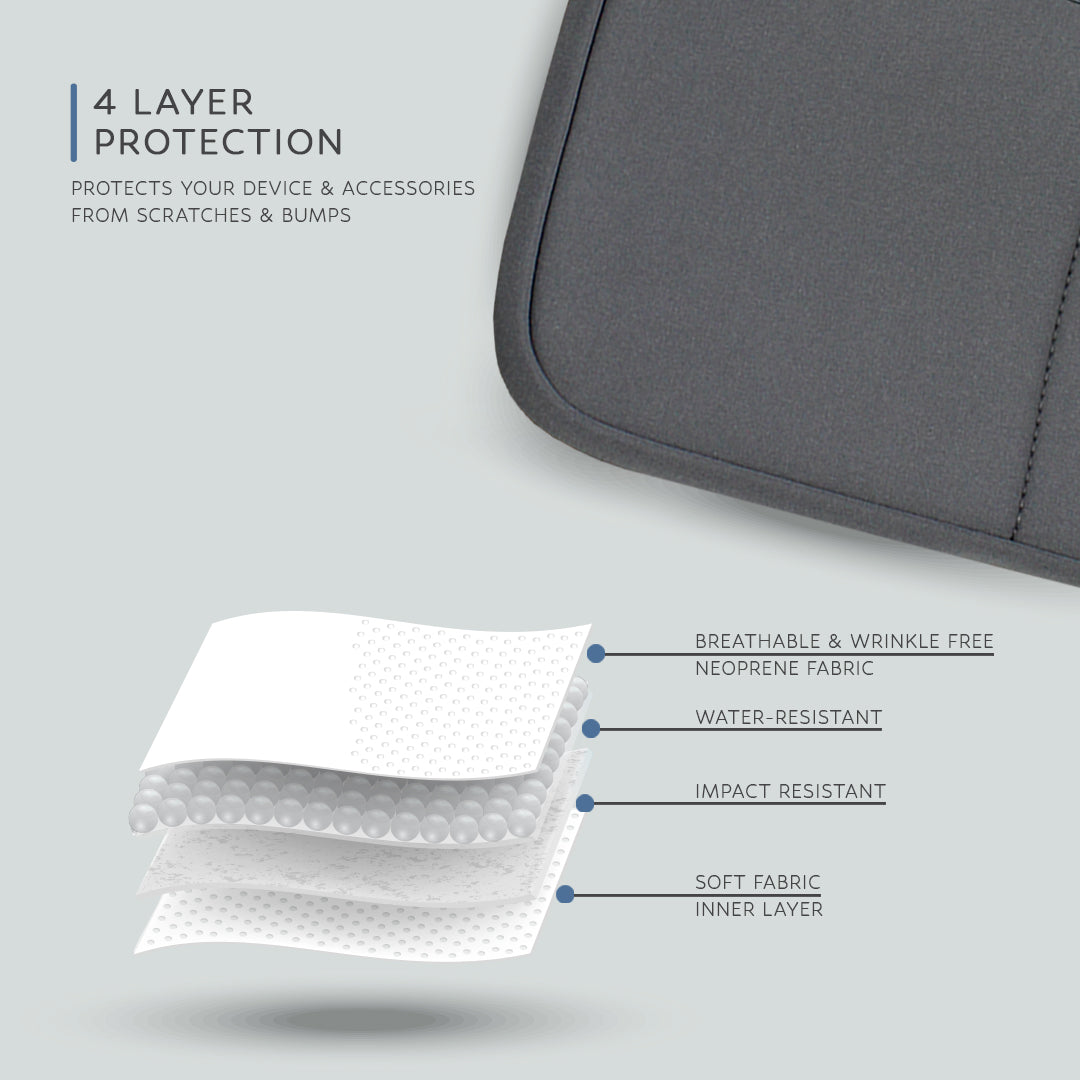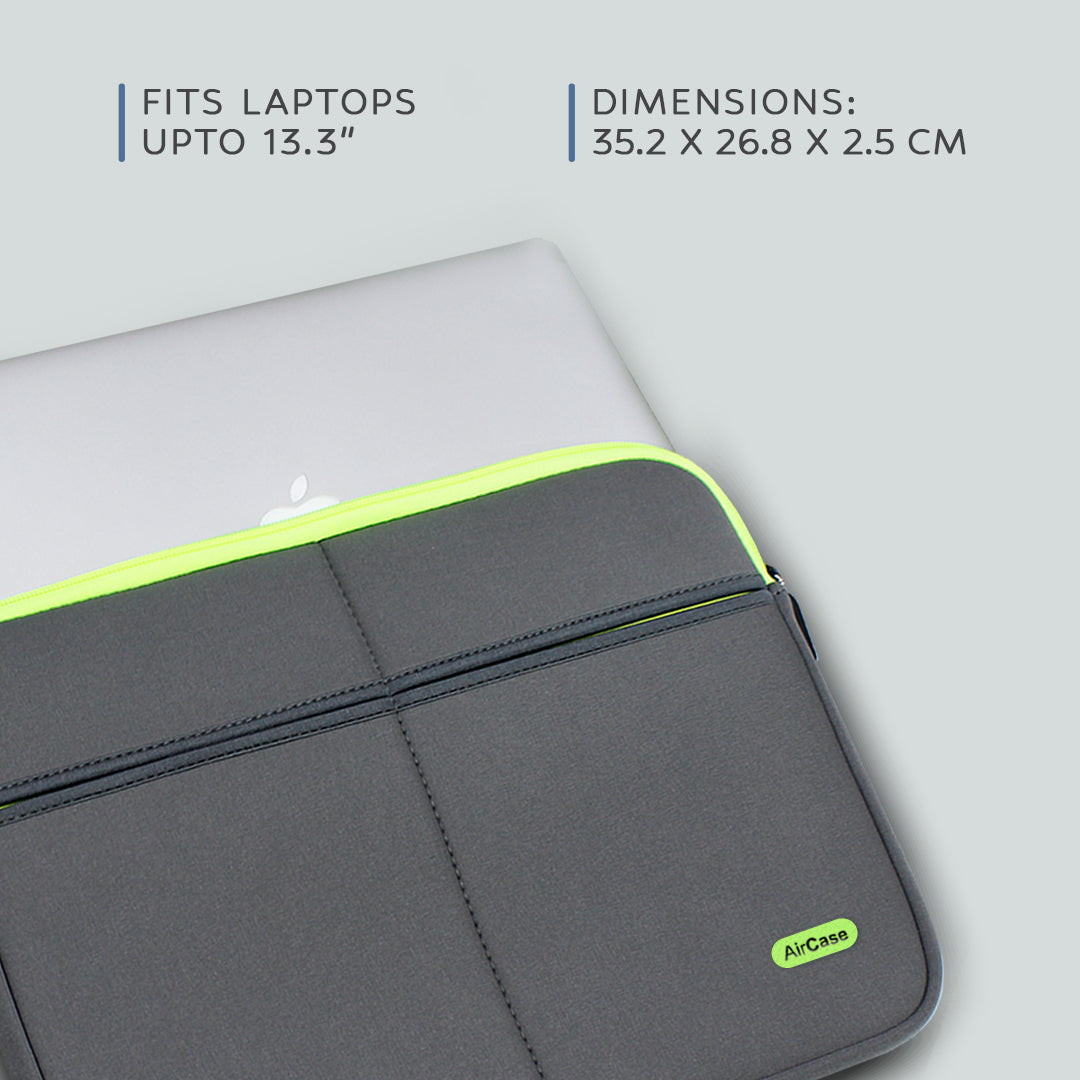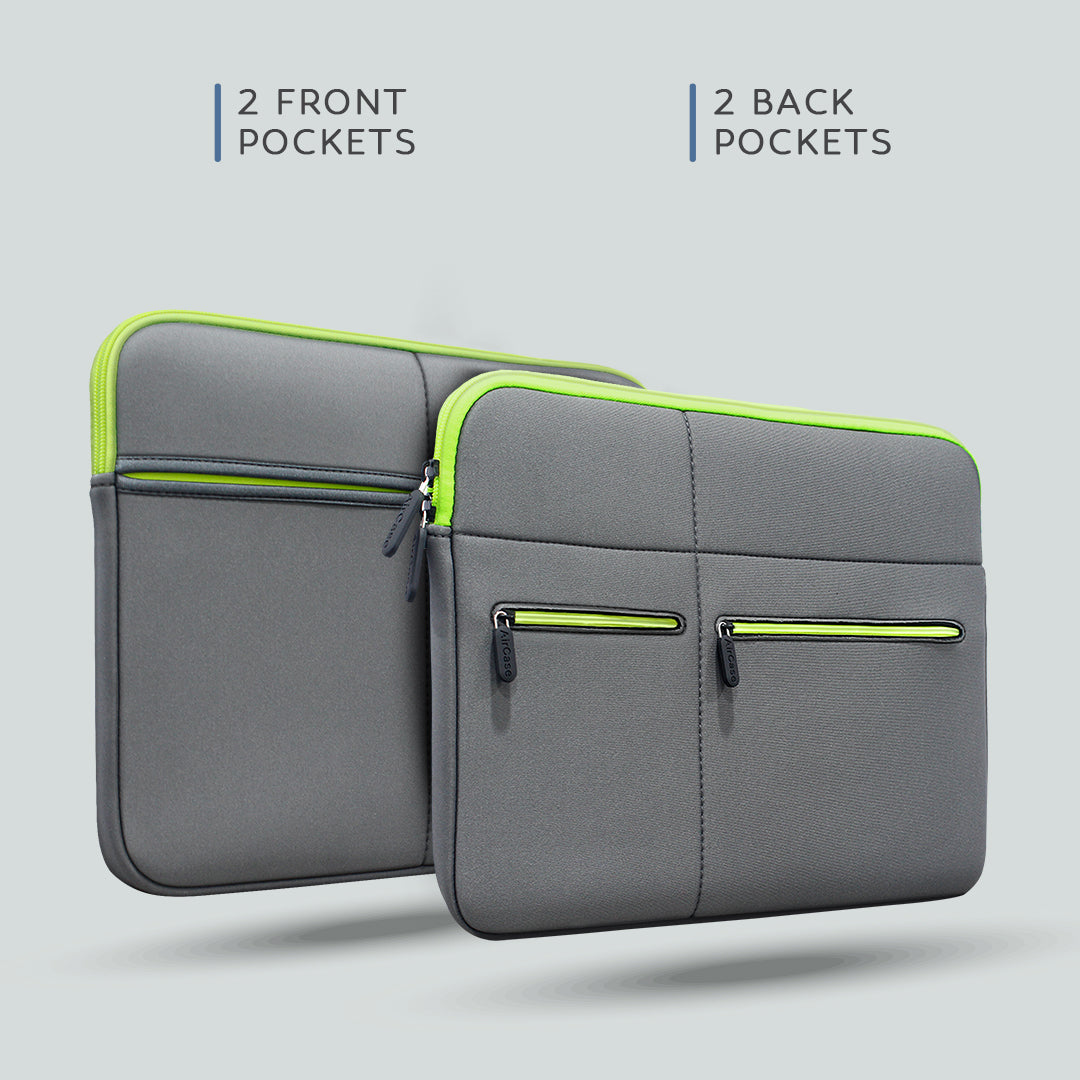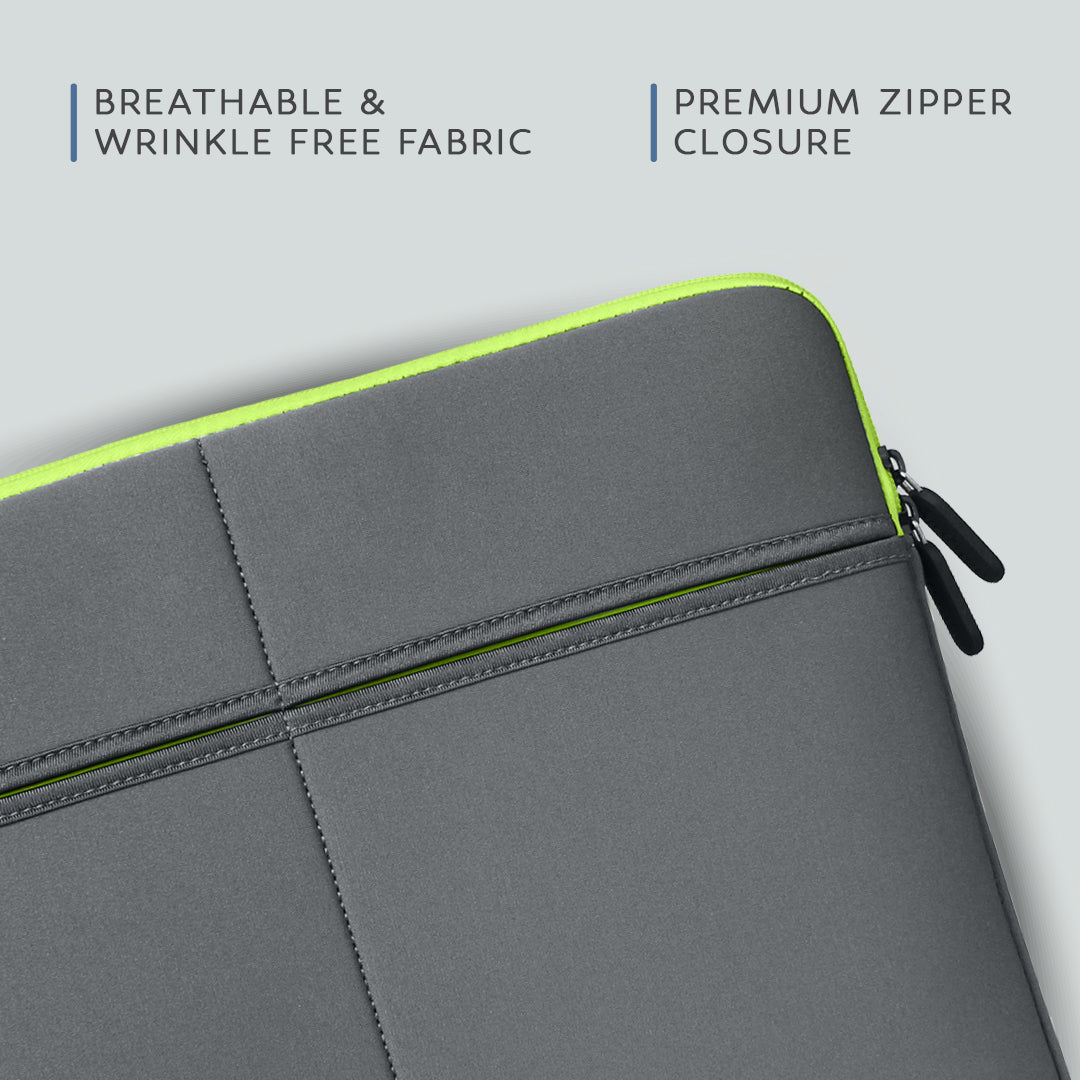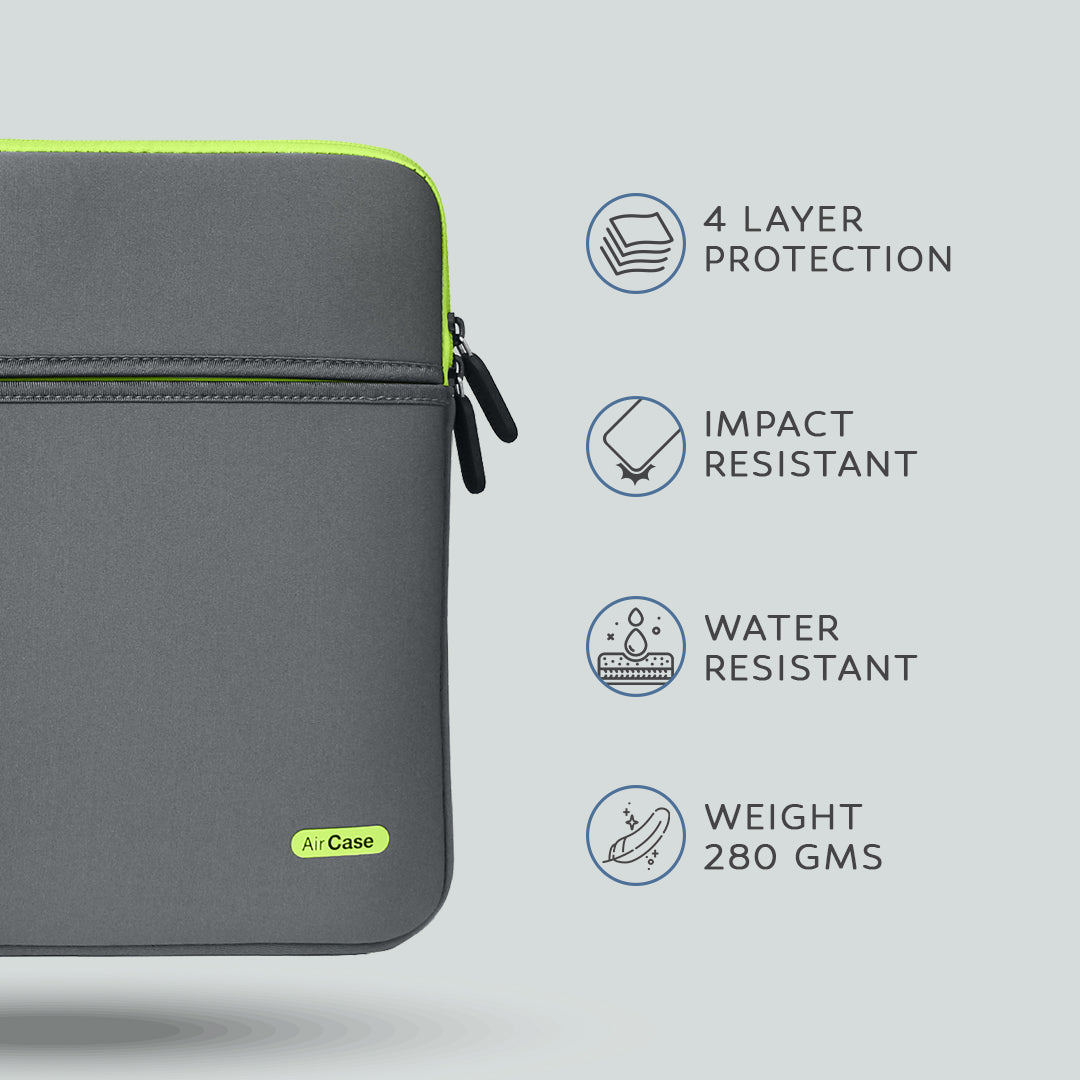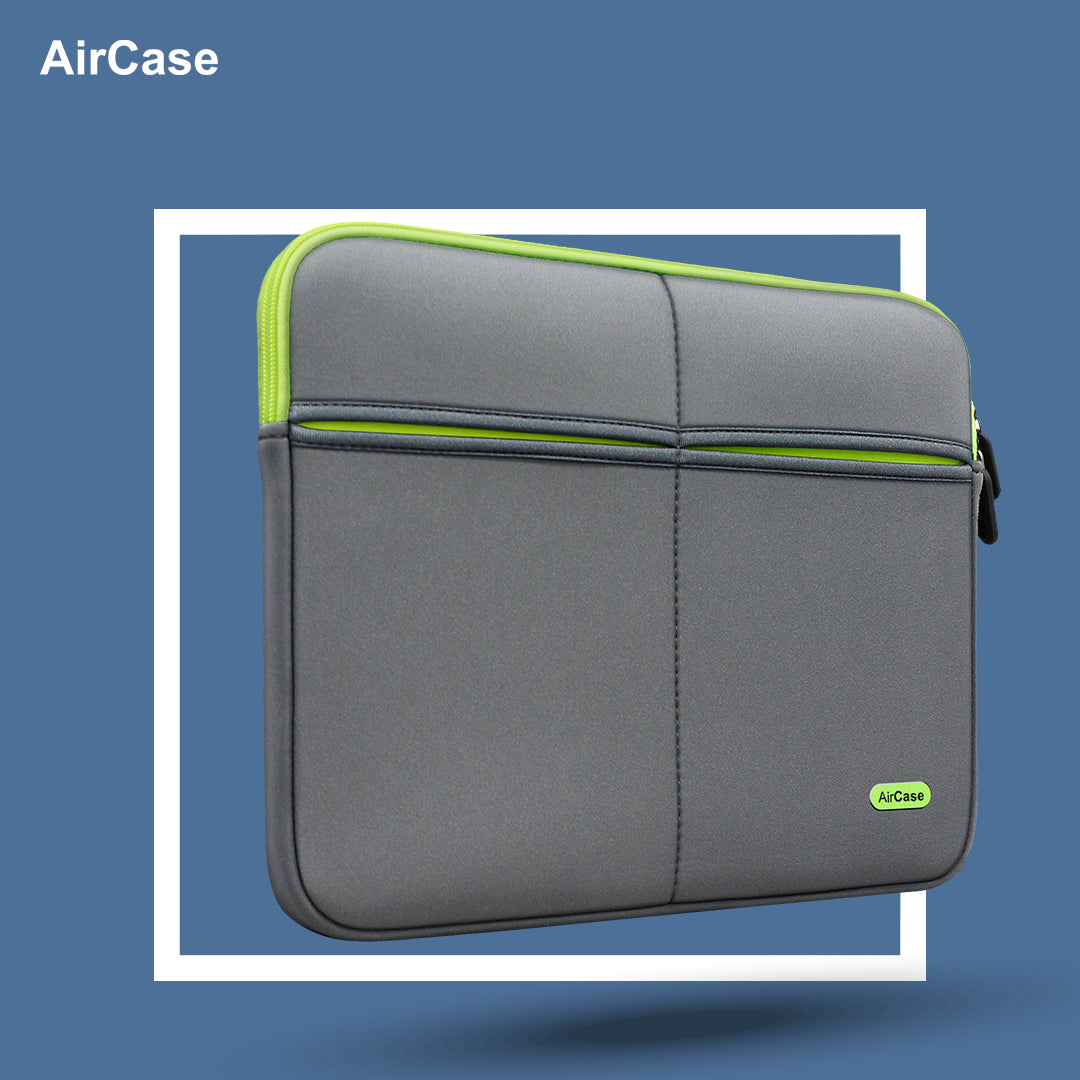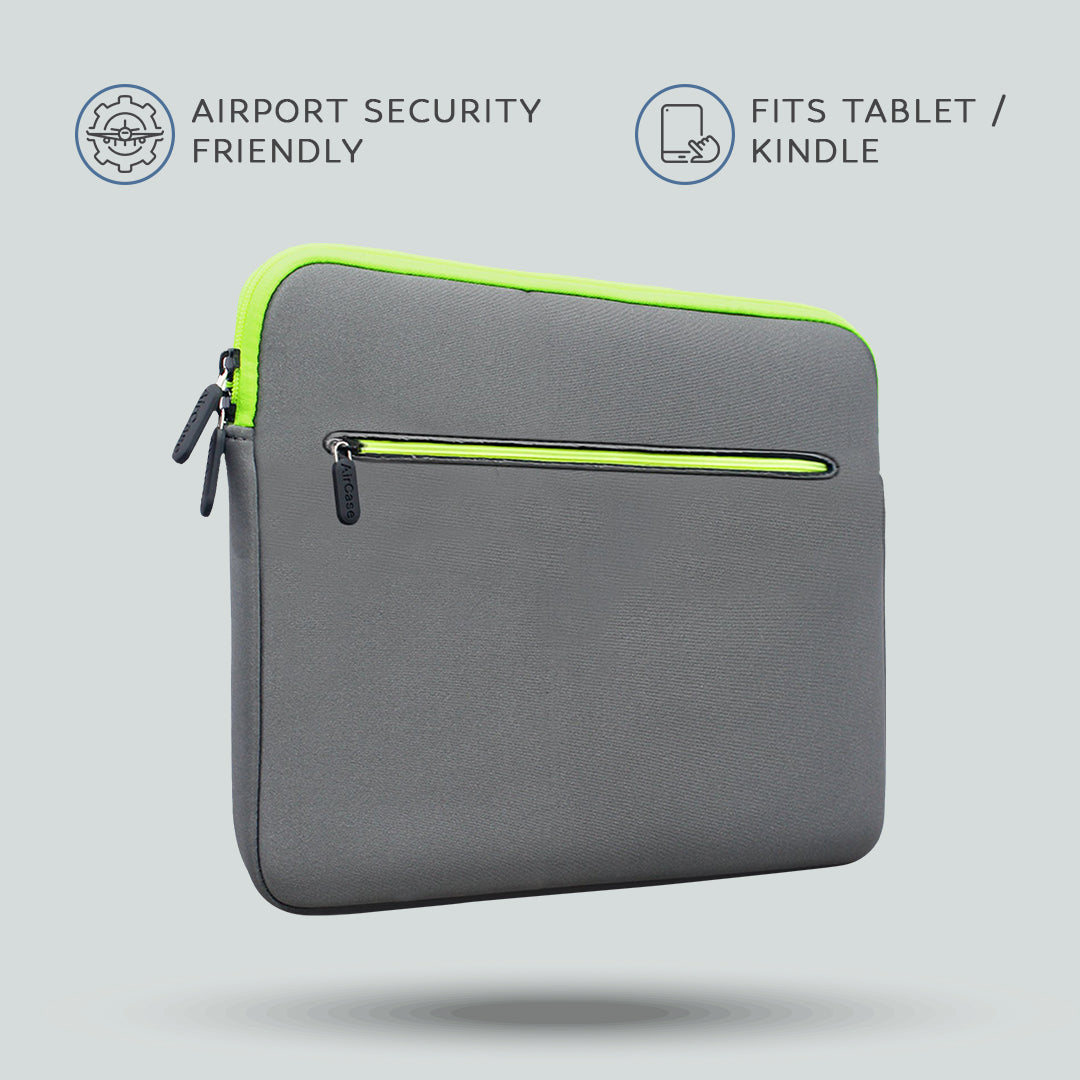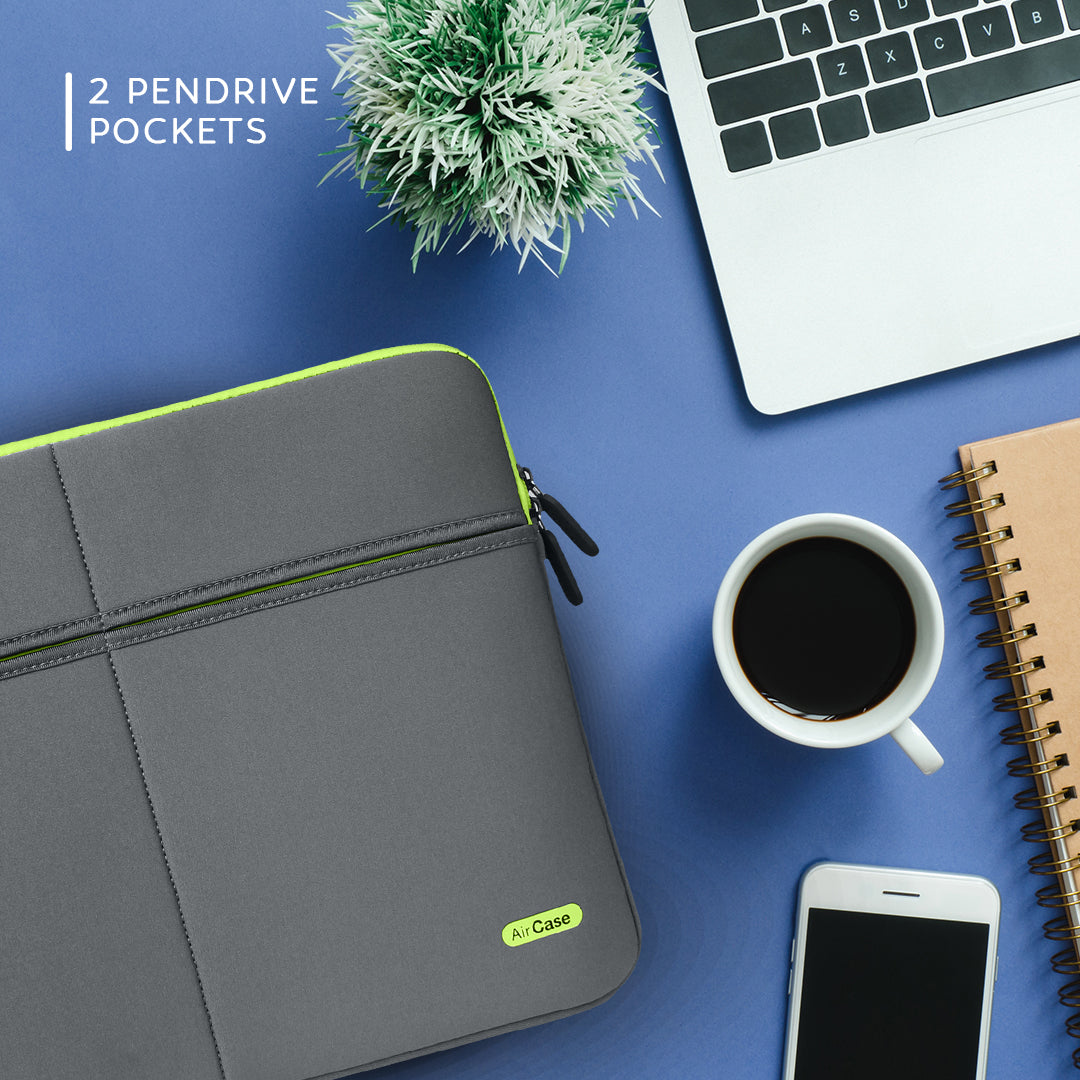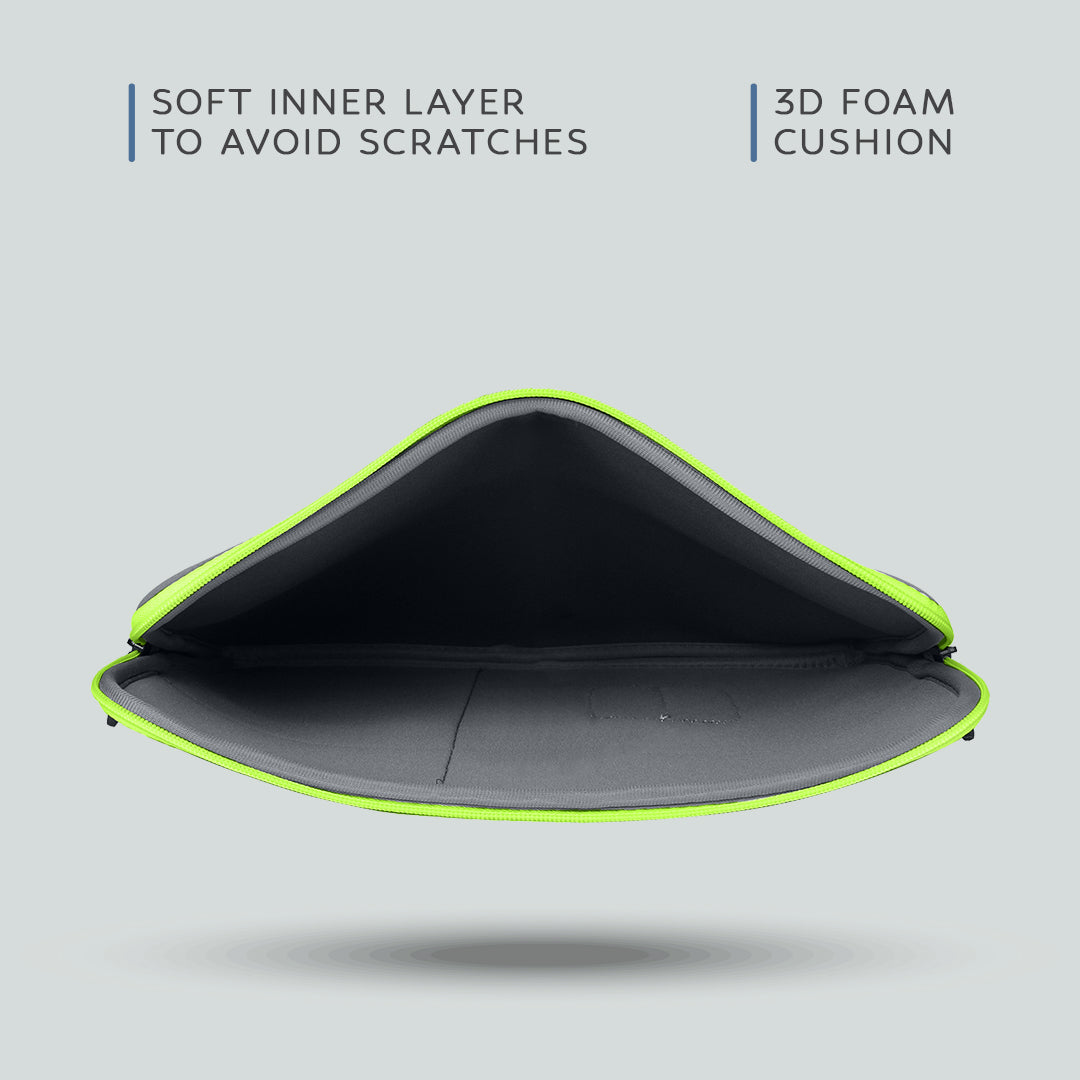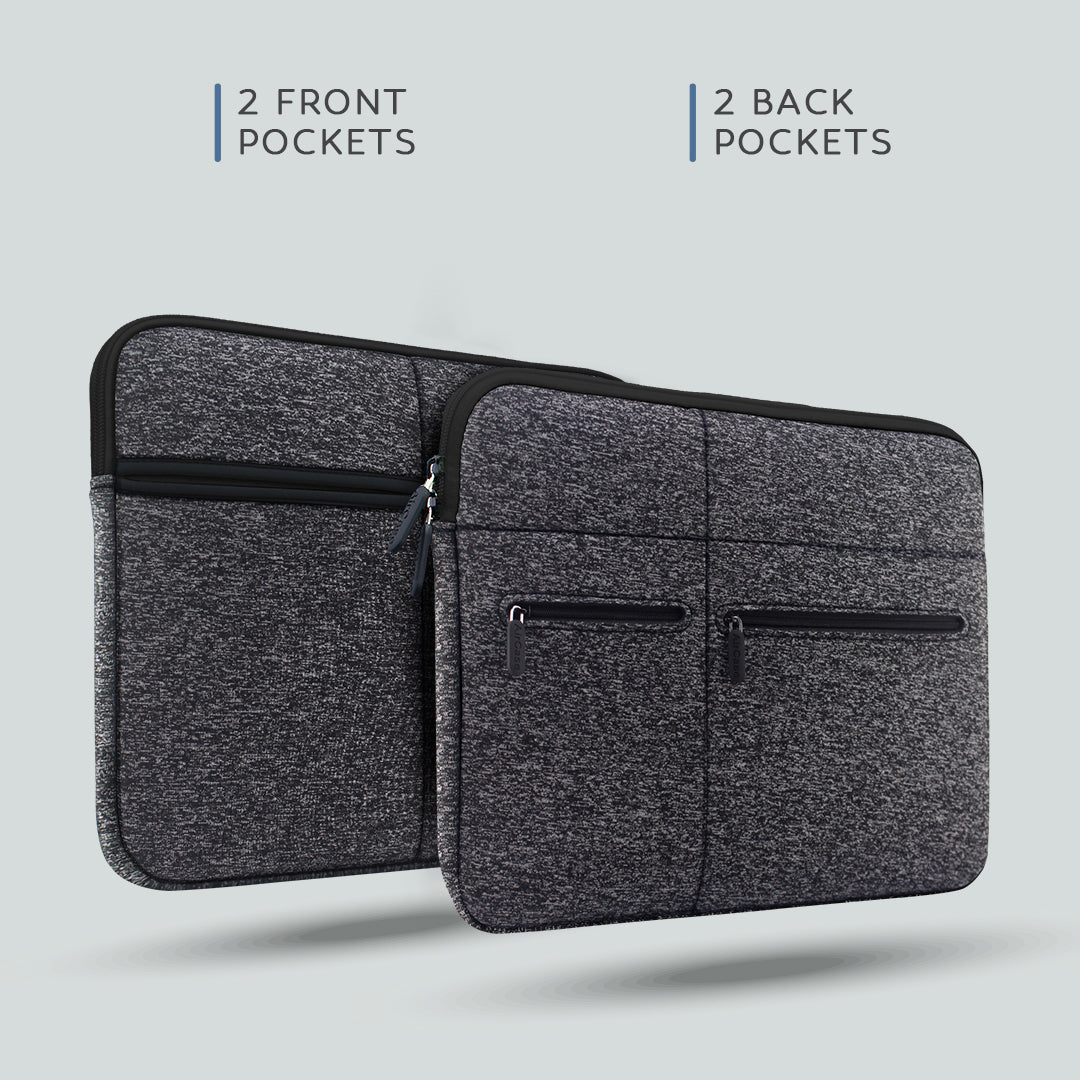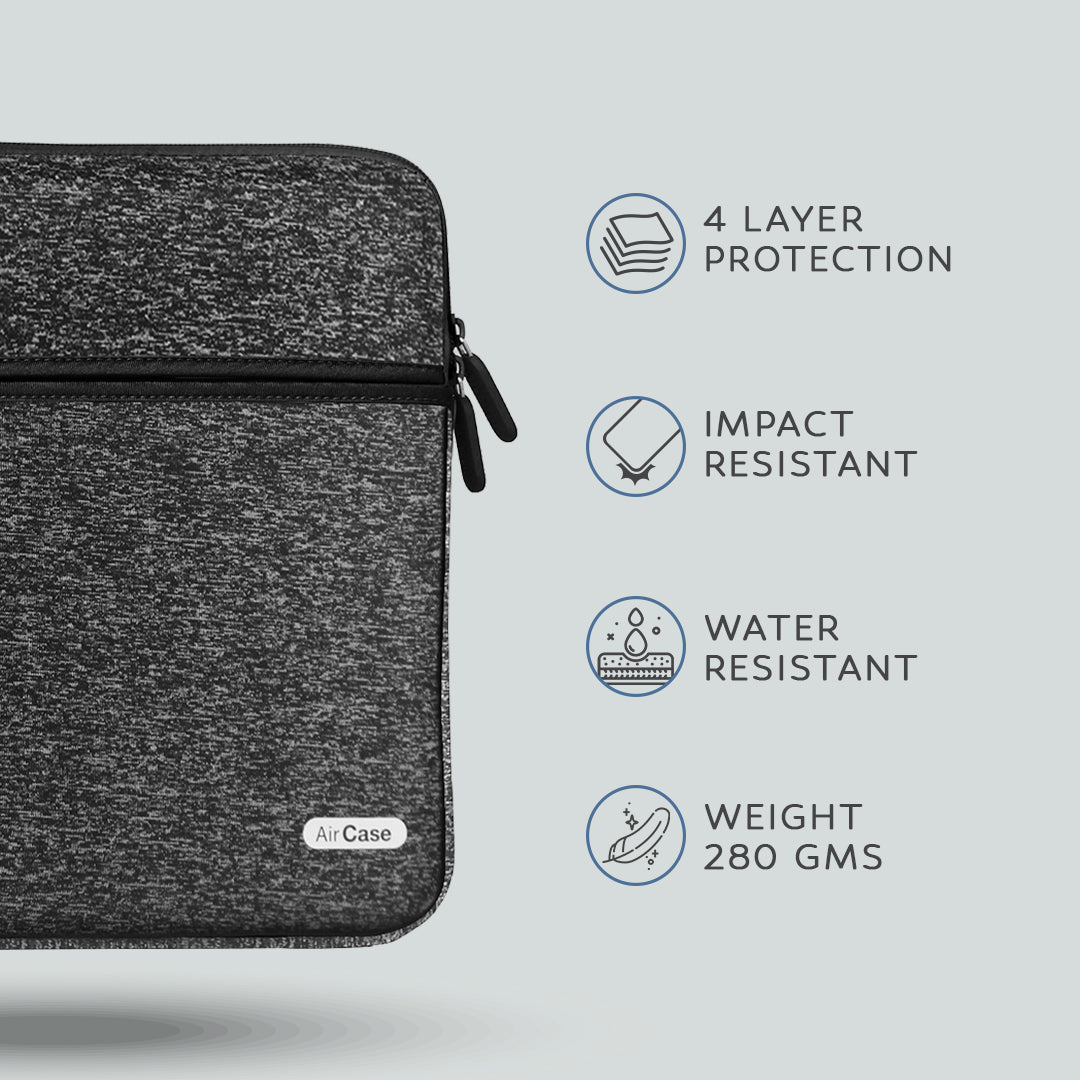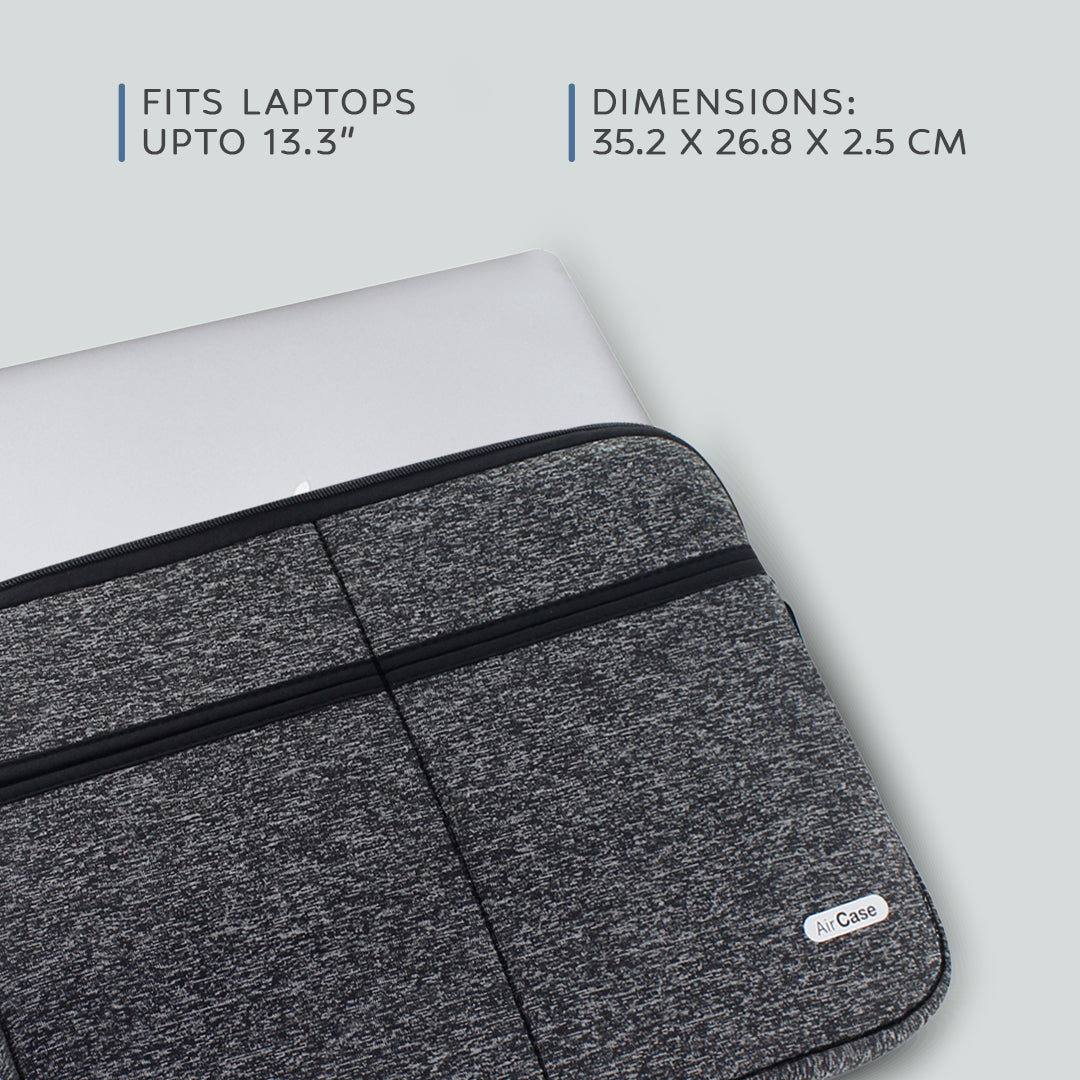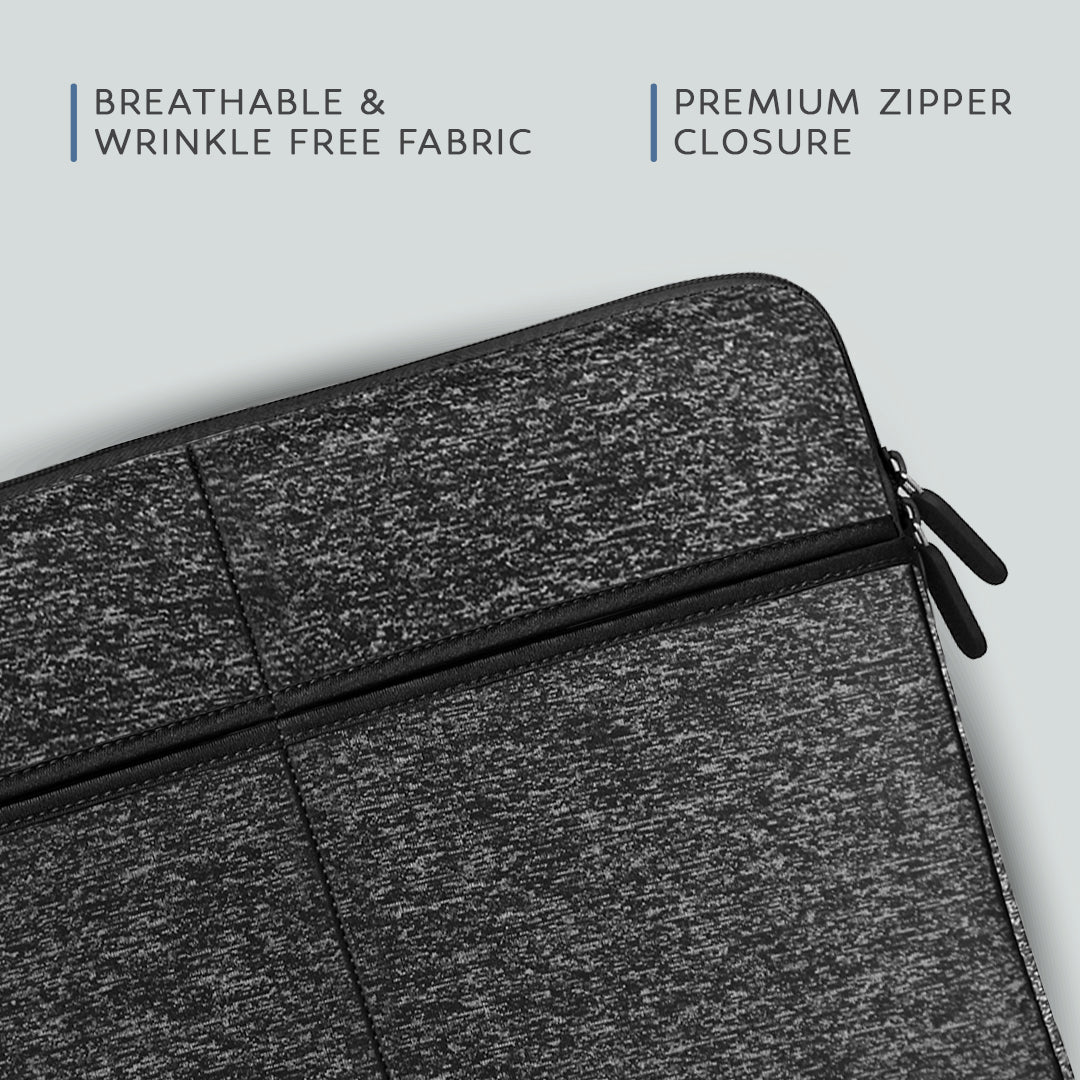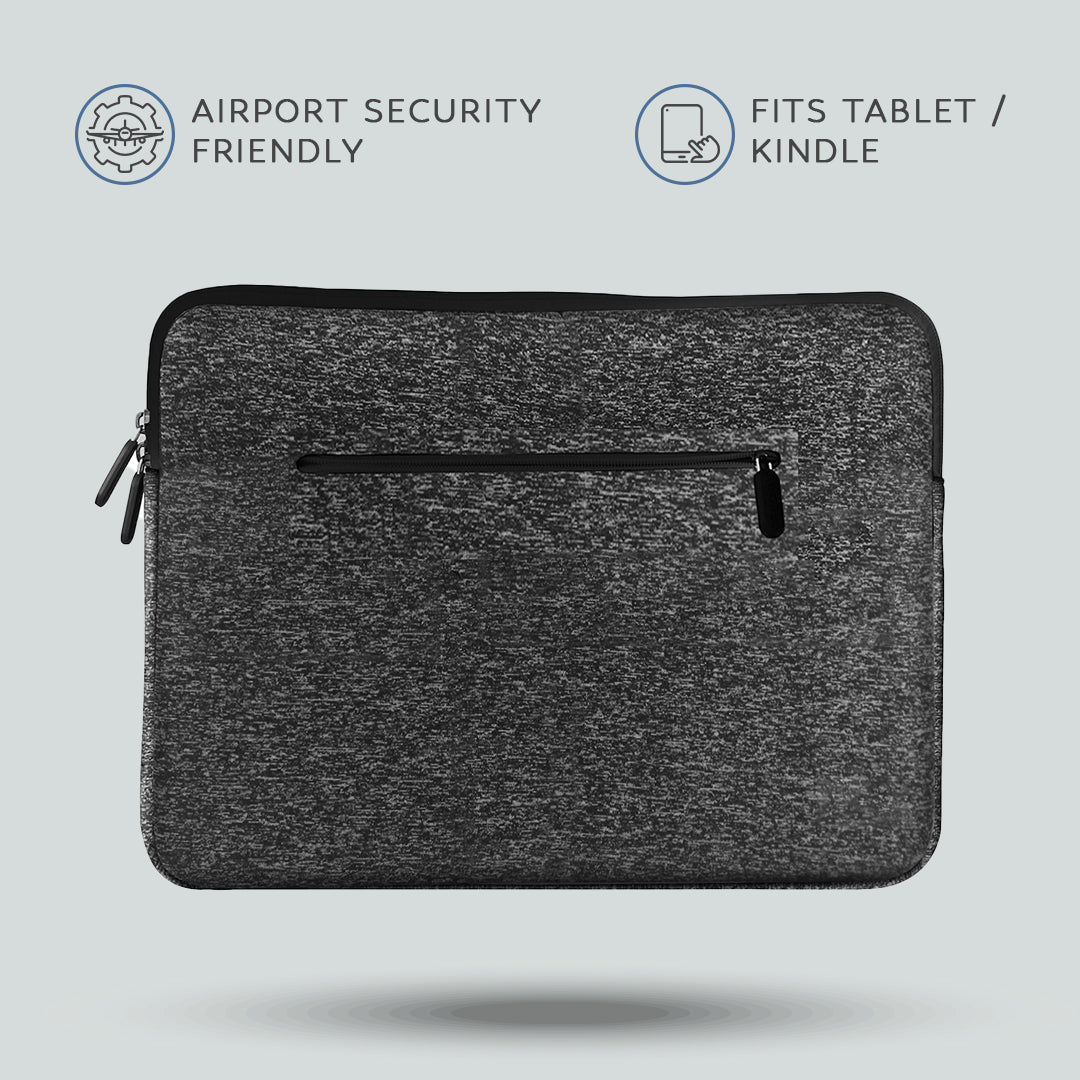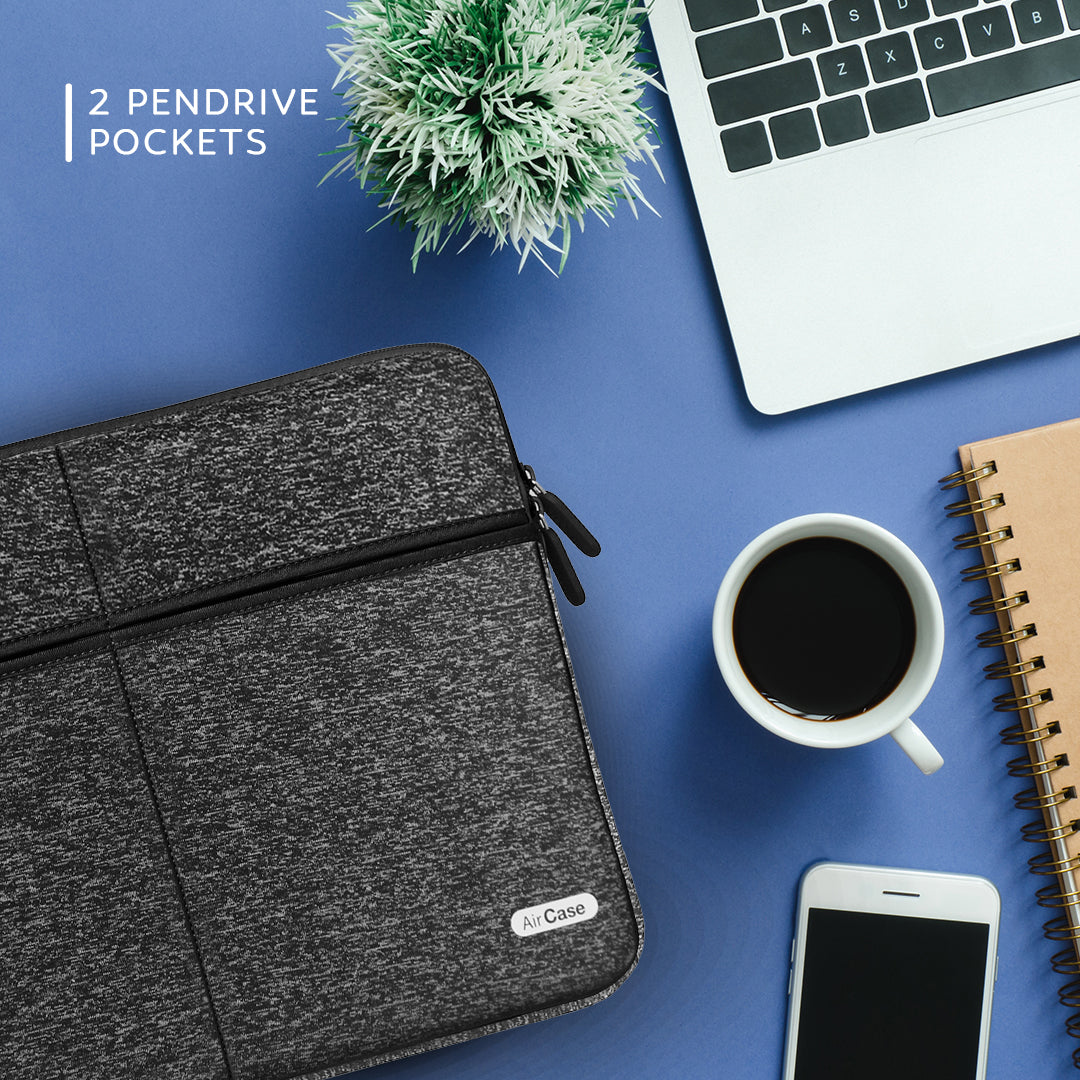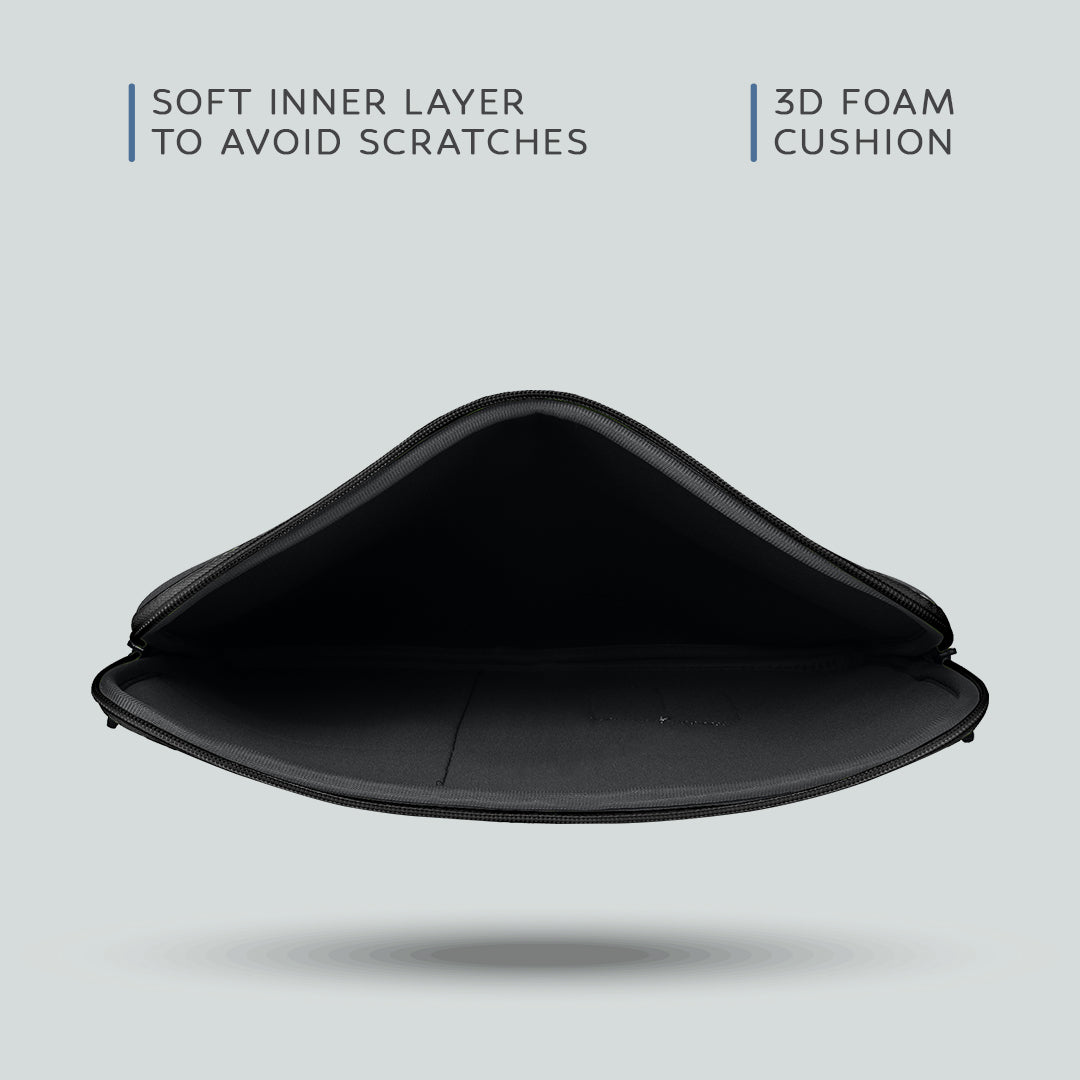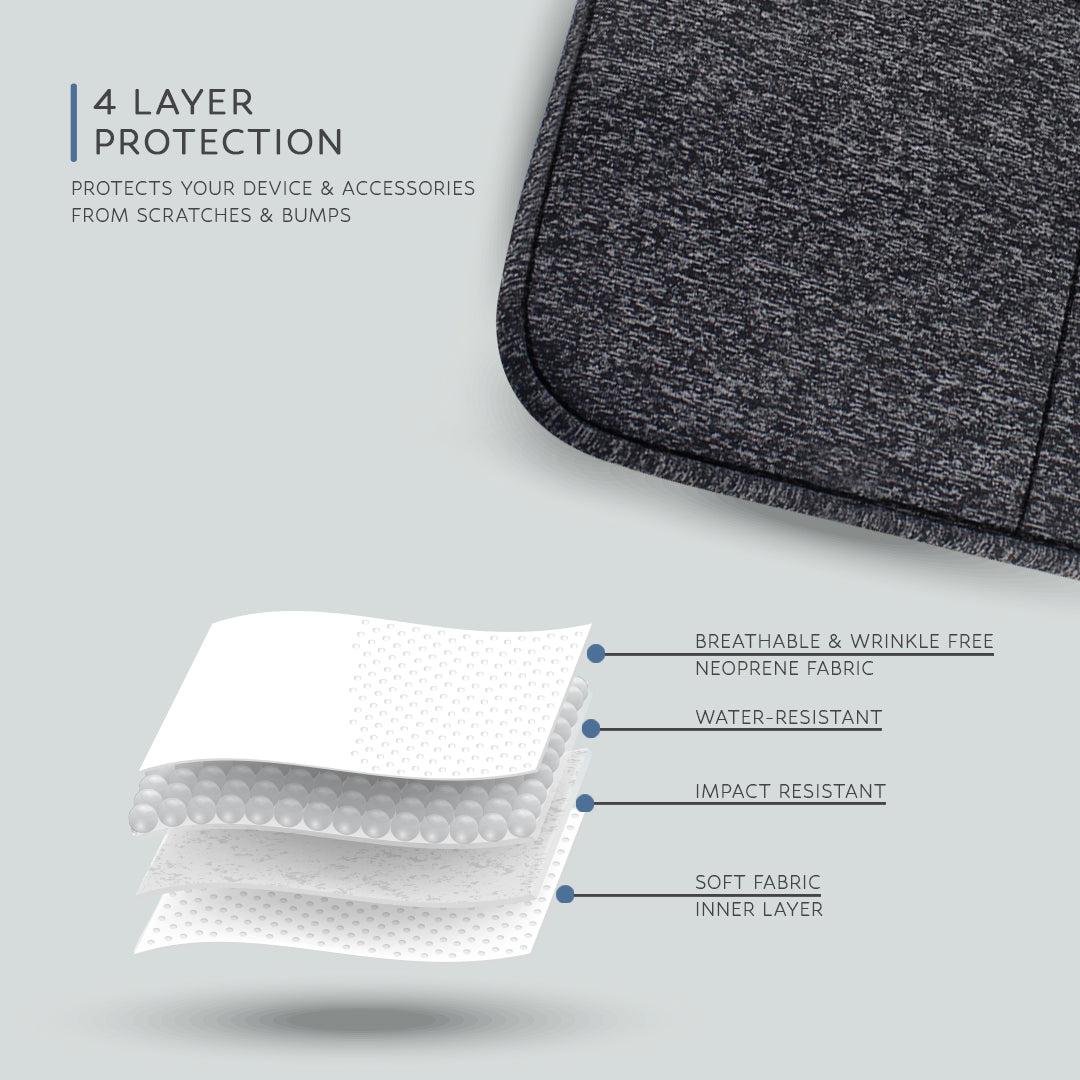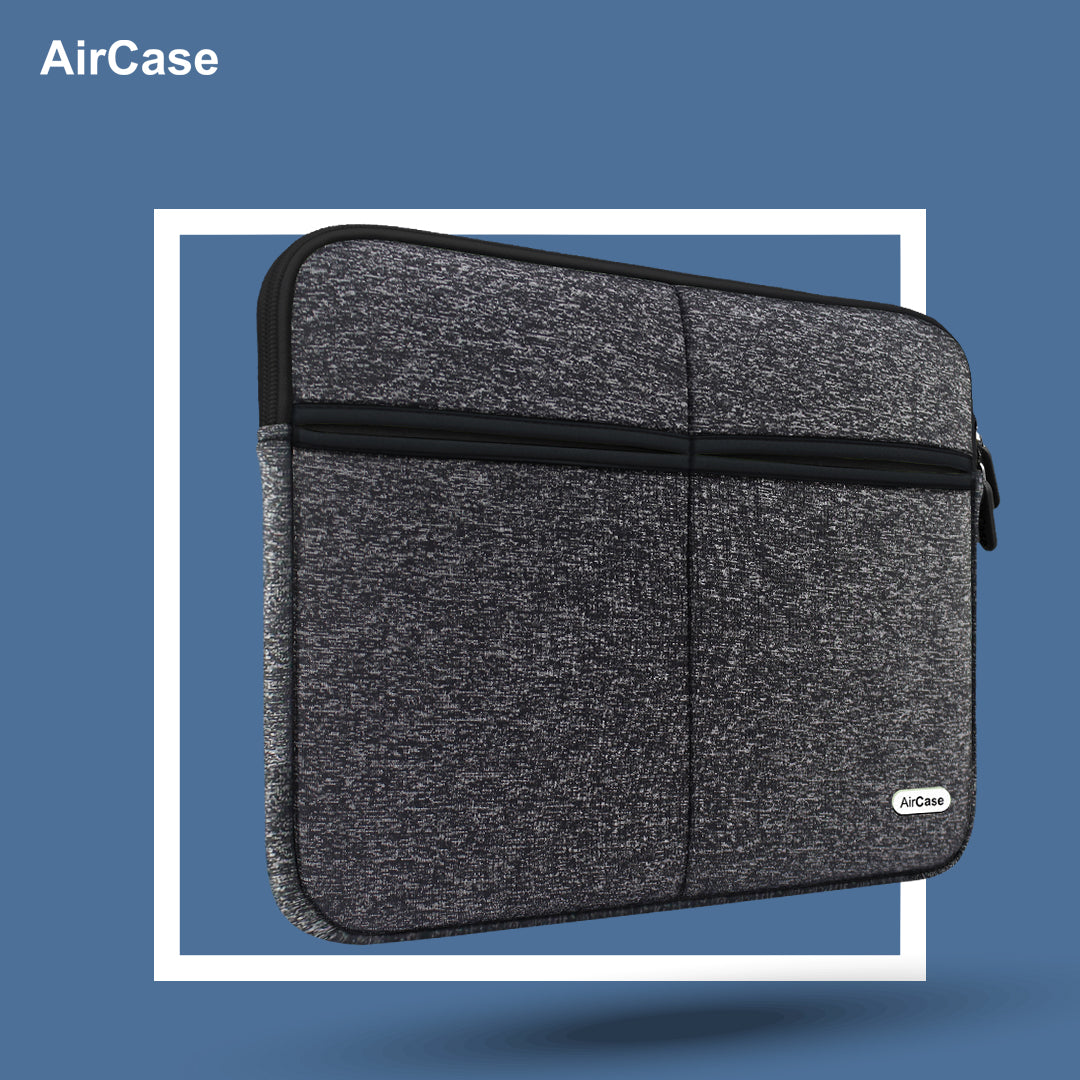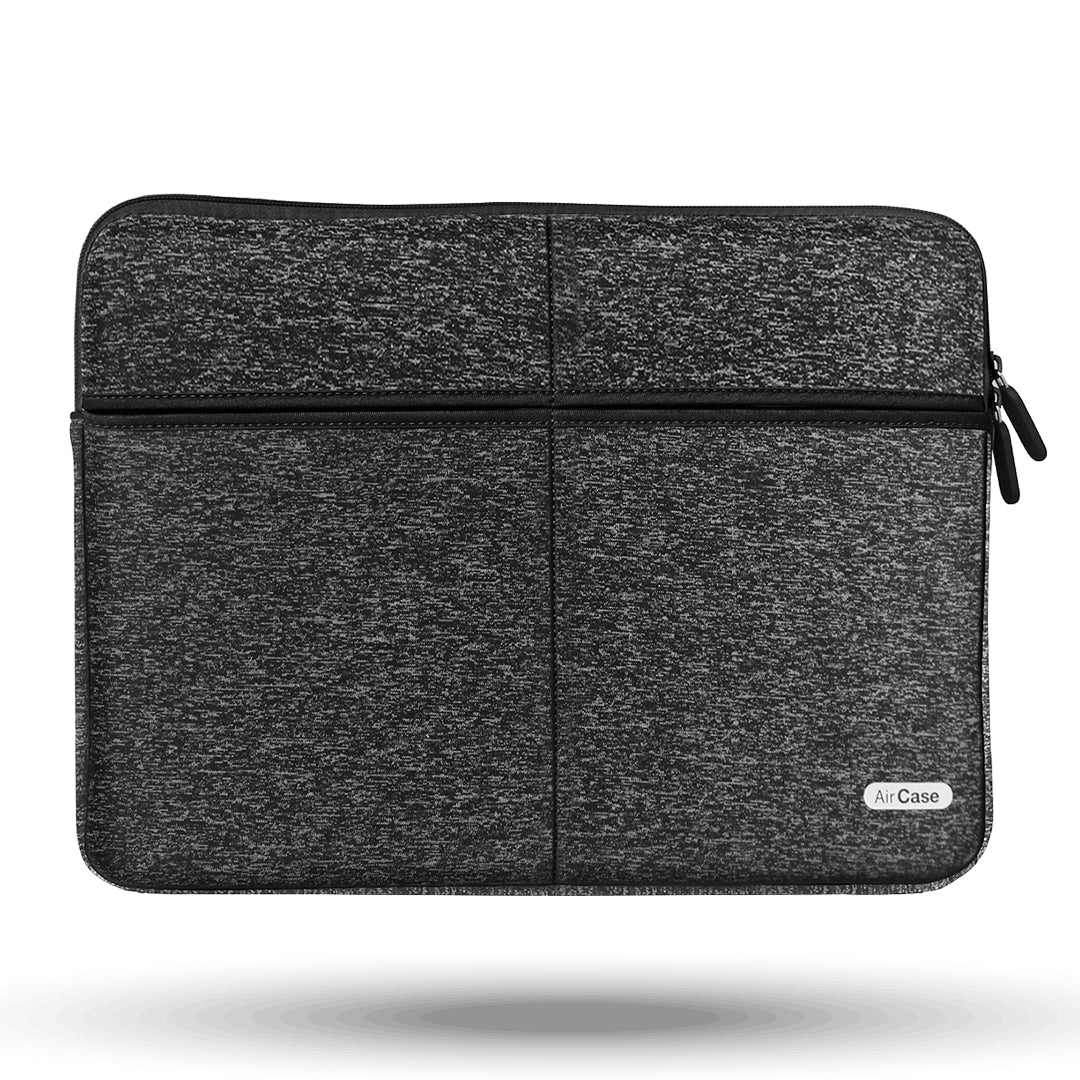 Extra Protective 14.1" Laptop Sleeve with Pockets
Available Offers :
Use Code CART5 to get 5% off on cart value less than Rs. 1000
Use Code CART10 to get 10% off on cart value more than Rs. 1000
Highlights
• Ultra-slim and lightweight.
• Breathable and wrinkle-free neoprene material - durable
and water-resistant.
• 4-layer protection and mesh padding that keeps your
• laptop safe from dust and bumps.
• Soft inner lining for protection against scratches.
• 1 main compartment, 2 front pockets, 2 zippered
pockets at the back, and an inner pocket.
• Compatible with laptops up to 14.1 inches.
• Exquisite zipper and reinforced stitching on all stress
points.
• 6 months warranty.
Check Availability
Please enter pincode to check delivery time & product availability.
Our Extra-protective Laptop Sleeves can handle drops, bumps, and anything else life throws your way. You can even take them on a roller coaster ride (okay, maybe not, but you get the point). The sleek and modern design is suitable for any occasion, whether you're at work or on-the-go, and the durable material protects your device against dirt, scratches and bumps. Our Extra-protective Laptop Sleeves are the ultimate solution for anyone who wants to protect their device without sacrificing style or functionality.
External dimensions: 36.5 x 27 x 2.5 cm
Weight: 280 Grams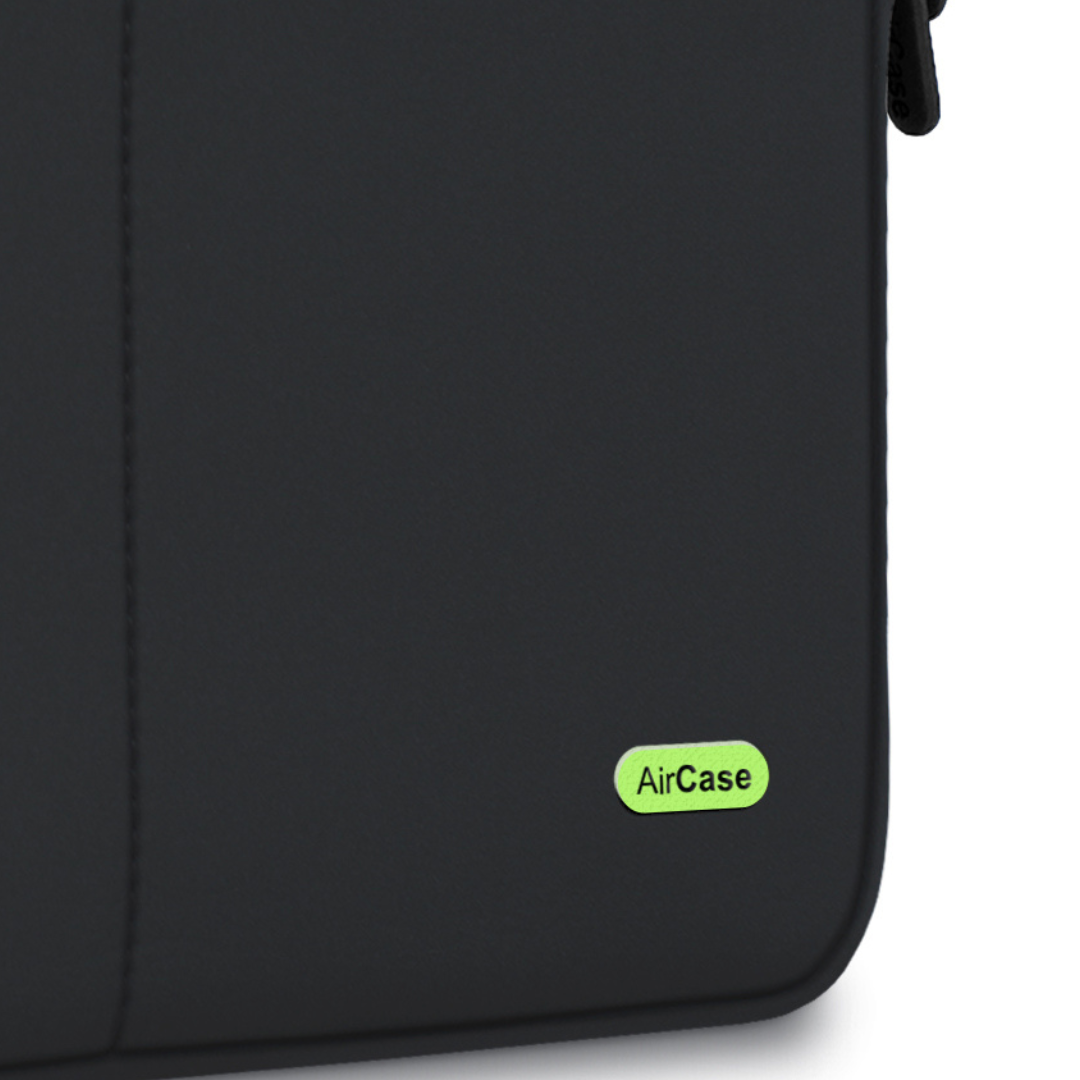 Unmatchable quality
Made of premium breathable wrinkle-free neoprene, both high in quality and water-resistant. This laptop sleeve bag (14 inches) protects your device against any kind of damage. Plus, it's sleek and lightweight so you can easily carry it around.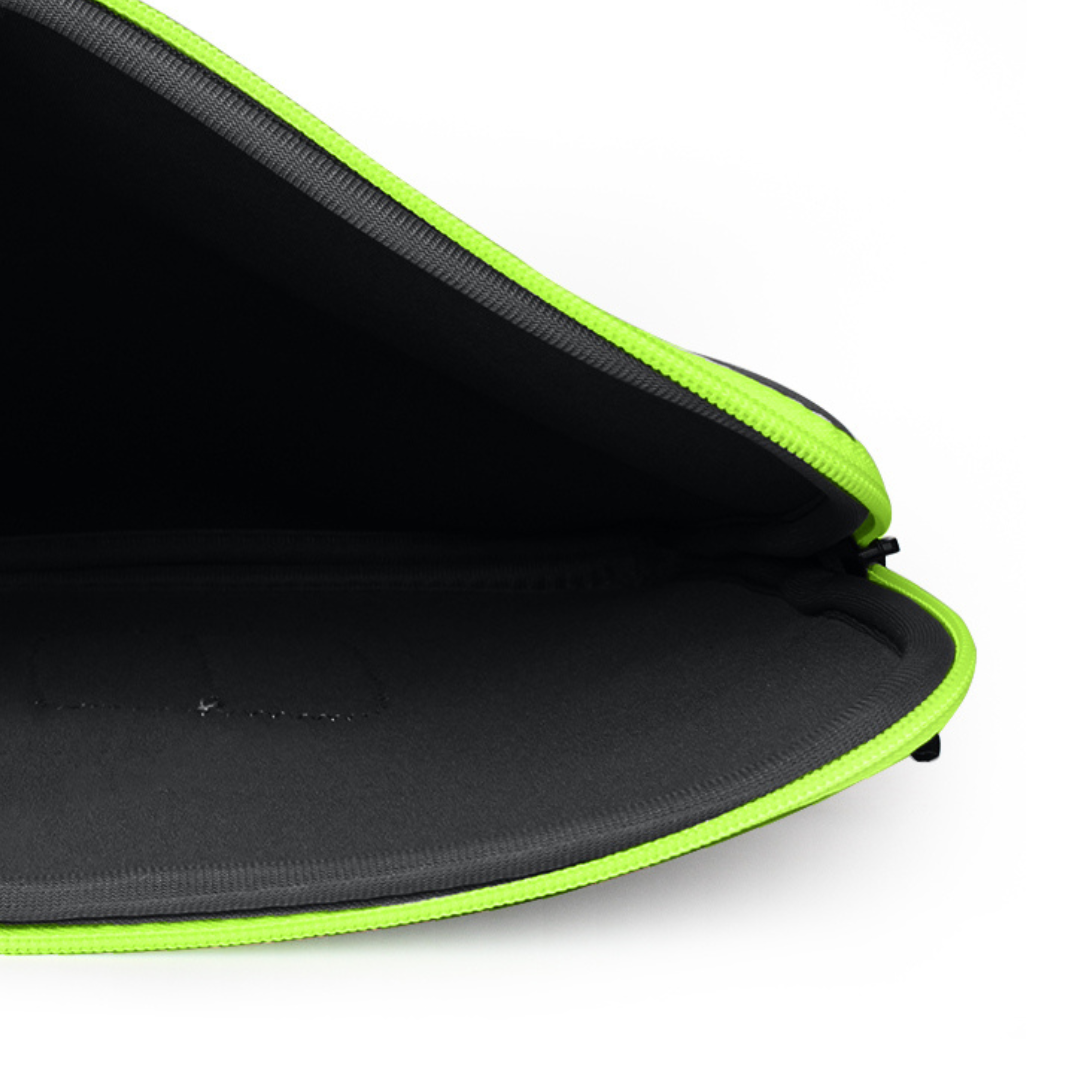 Multi-layered protection
4 layers of protection to keep your gadget and accessories safe from water, dust, dirt, bumps, and shocks. Also, the soft inner lining protects your laptop or tablet against scratches.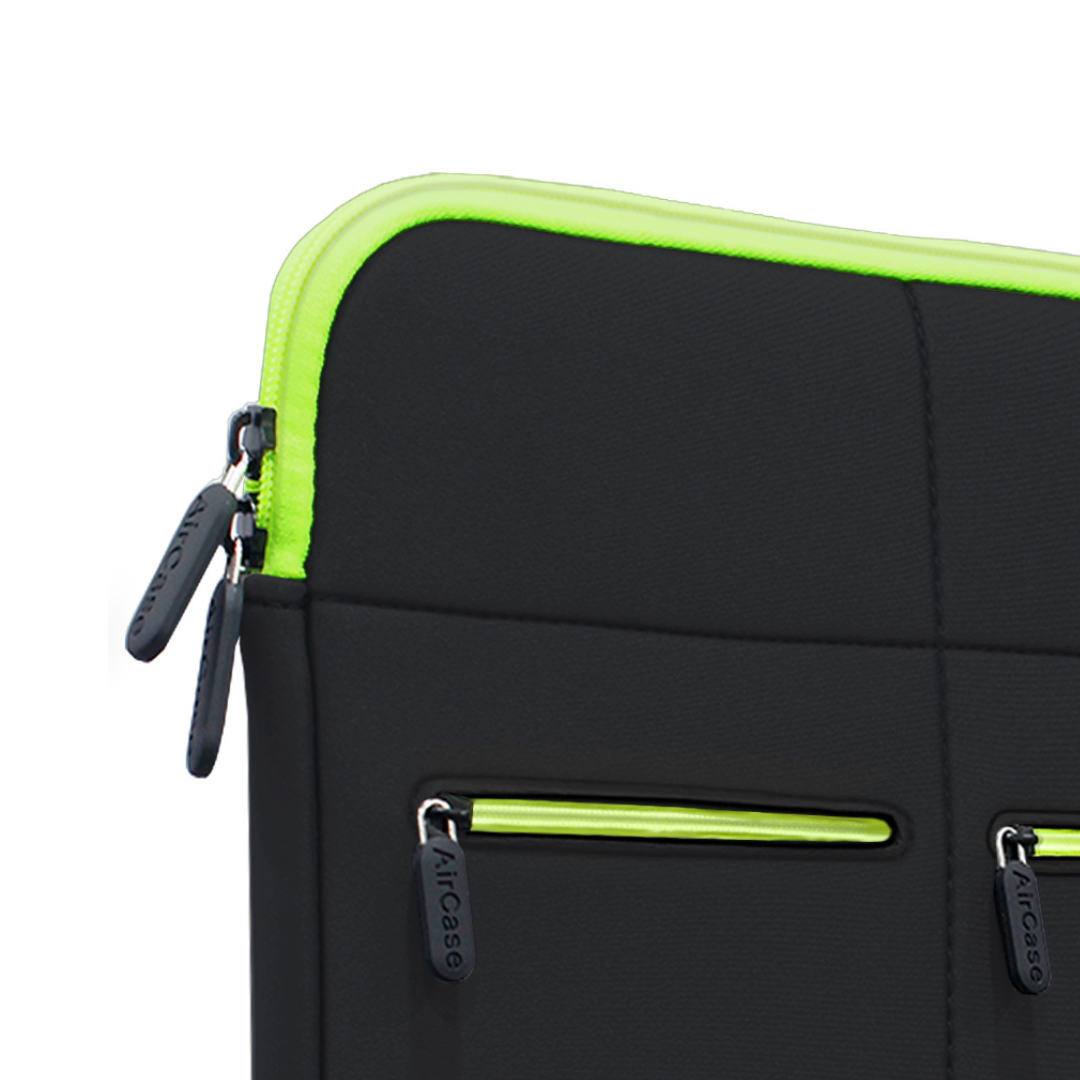 Spacious and functional
Large storage space with the main compartment for your laptop or tablet, and zippered pockets for smaller accessories and stationery. With the laptop sleeve bag (14 inches), you can carry all your essentials without having to worry about running out of space!